There are so many things to do in Vienna that it can be overwhelming, but we've got a guide with the best things to do in Austria's cosmopolitan capital.
Vienna has consistently ranked as one of the most liveable cities in the world, and after getting acquainted with its stunning streetscapes, coffee house culture and impressive artistic and intellectual history, it's easy to see why.
As the former home to Mozart and Beethoven, Vienna has some seriously cool street cred and an exceptional wine history with people cultivating Viennese grapes since 1132 A.D. – talk about getting better with age. 
2020 may be the year of the staycation, and although we love exploring Ontario on a summer road trip or sipping our way through the best wineries in Prince Edward County, our wanderlust (and wine-lust) has been keeping us up at night, while we plot and ploy our next overseas adventure.
Thankfully, travel restrictions are starting to lift, Europe is reopening its borders and Vienna is at the top of our list. We've got a list of the best things to do in Vienna that you'll be dreaming about.
Plan your trip: 11 Things to do in Vienna, Austria 
What to do in Vienna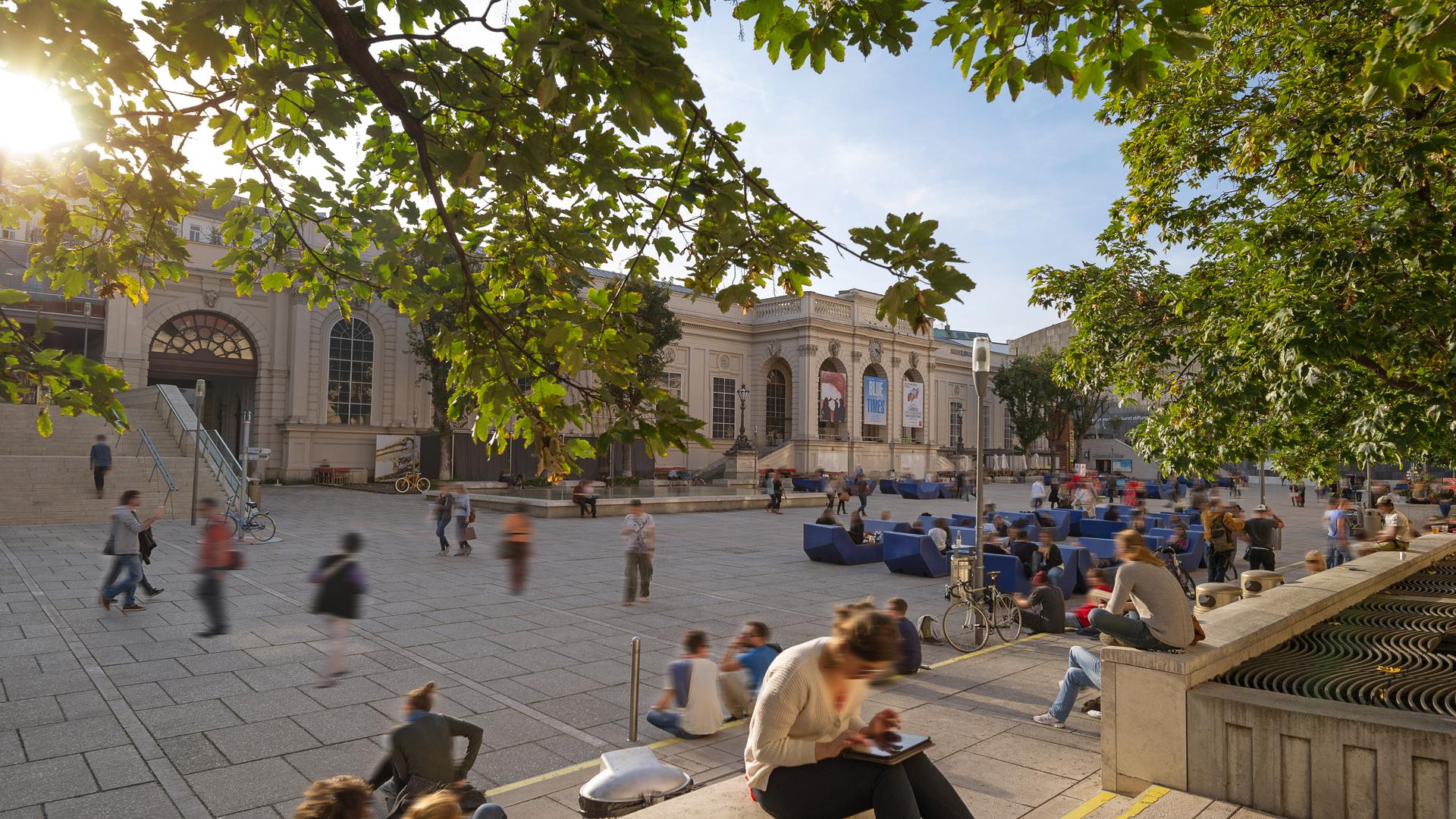 Klimt at the Belvedere
Gustav Klimt is one of Vienna's brightest artistic stars, so you'd be remiss to skip his best-loved painting. Make your way to the Belvedere, a gorgeous, baroque palace, to clap eyes on "The Kiss," with its glorious gold flourishes and dreamy romantic tones. There's more to see – the Belvedere showcases 800 years of Viennese art – but be sure to save time (and energy) to visit the city's other museums. The MuseumsQuartier (with a trim 10 cultural institutions) requires a day of its own at least.
Shop at Kauf Dich Glücklich
Neubau is awash with the kind of stores that make it all too easy to part with your hard-earned loot. Head to the aptly named Kauf Dich Glücklich (Buy Yourself Happy) for racks groaning with threads. We won't be held responsible when you splash $100 on a shirt that's, well, just another shirt, but we will take credit when you get compliments on it later.
Stammersdorf for wine
Vienna is the only major city in the world with its own notable wine-growing industry, and the place to experience it is at a heurige (a reference to this year's young wine), or wine tavern, connected to a winery. For an afternoon of delightful eating and drinking, visit Stammersdorf, in the city's north, where Stammersdorfer Strasse is lined with heurigen – a wine bar attached to a vineyard.
What to eat and drink in Vienna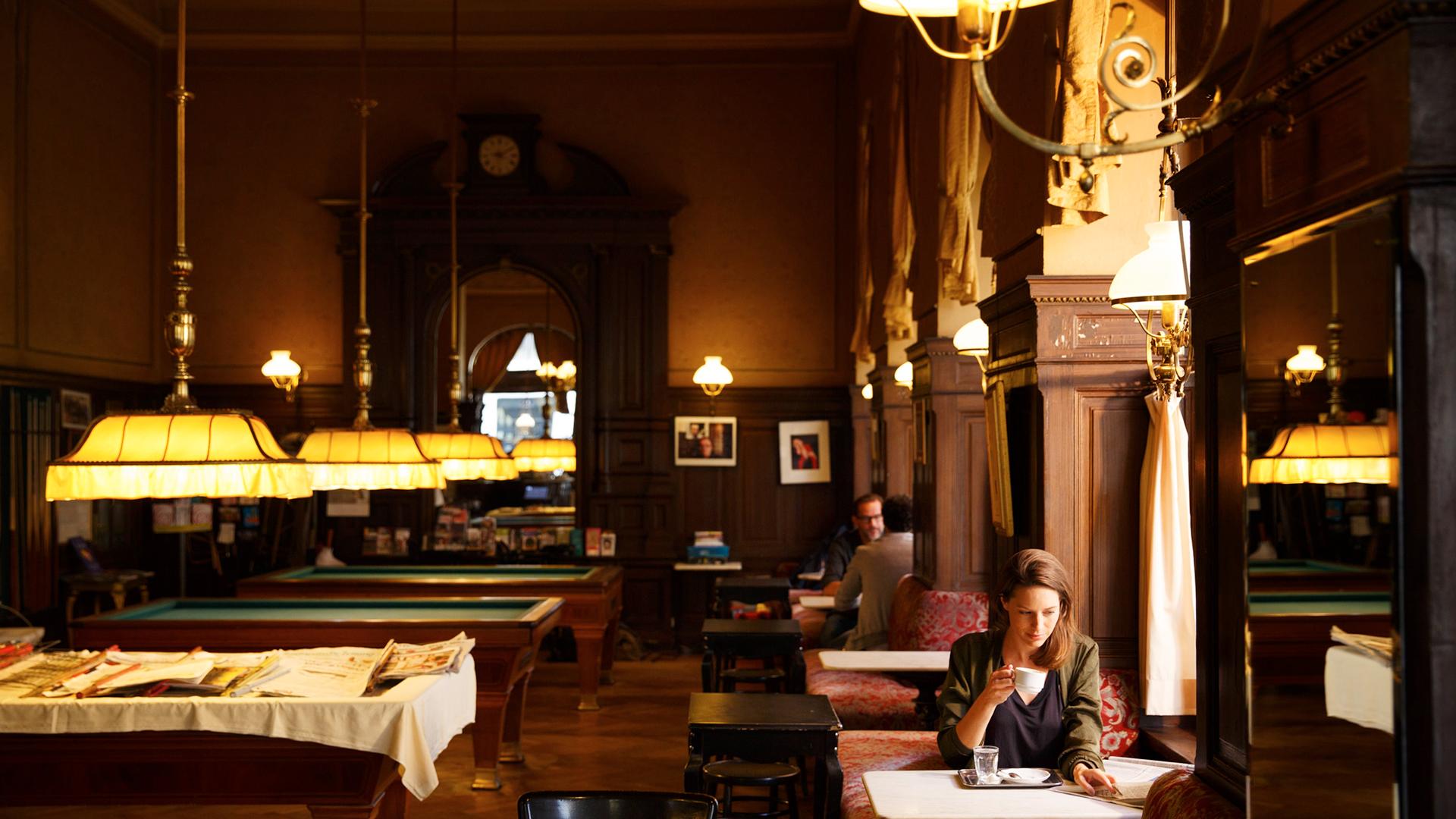 Salonplafond
In a city famed for art, it makes sense that you'll find a great restaurant in a gallery. Salonplafond, inside the Museum of Applied Arts, deals in traditional Viennese dishes that feature seasonal, local produce. Start with a foamed parsnip soup with truffle oil – you'll be rewarded with a single plump and juicy scallop at the bottom.
Café Sperl
Vienna's coffee-house culture is so renowned that it's even earned a place on UNESCO's Intangible Cultural Heritage list. Café Sperl is the kind of place you can imagine at the turn of the 20th century, with low-hanging lamps and the great and the good discussing arts and politics over strong coffee. Order a melange – half foam and half coffee, like a cappuccino – and settle in for some pumpkin seed scrambled eggs or black bread, thickly spread with butter and topped with chopped chive.
Ulrich
If you're going to eat a schnitzel, do it right – a wild boar cutlet in a pumpkin seed crumb fits the bill perfectly. This site was once a traditional Austrian gasthaus but Ulrich has been revamped with an elegant, modern interior and counter dining. Small plates aren't really a thing in Austria, but they're trying, with chicken wings marinated in yogurt and lime, and river trout cooked in riesling with spring onion and lavender pesto.
Where to stay in Vienna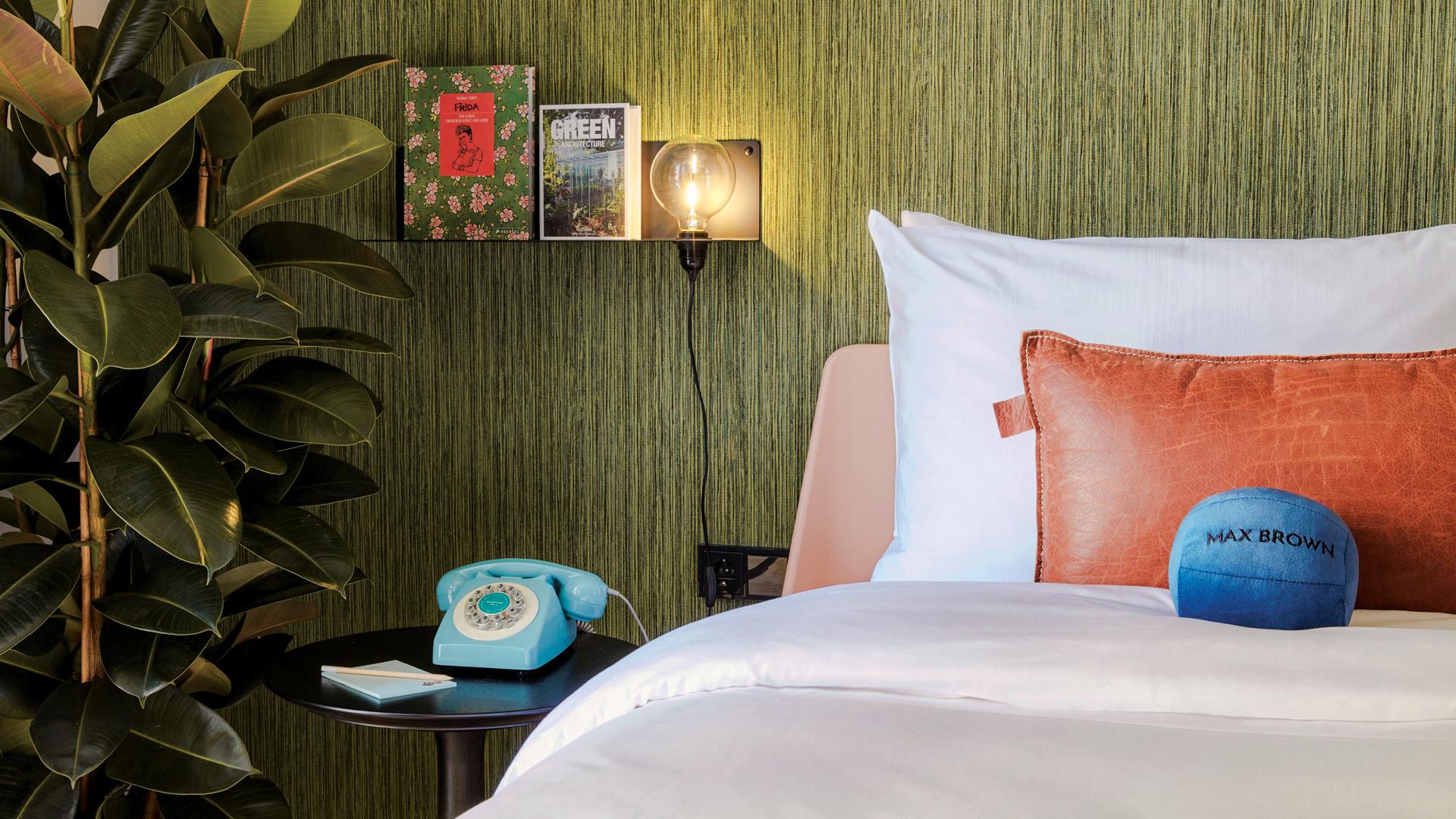 Max Brown 7th District
At Max Brown's Vienna outpost, every nook and cranny has been carefully curated: muted greens, yellow and pinks give it a retro 1970s feel, as does the turntable in every room. The hotel is packed with art, and also has a cinema downstairs – a nod to the Neubau district's history.
Rooms from $115. maxbrownhotels.com
Magdas Hotel
It has all the hallmarks of a boutique hotel: chicly designed rooms with brightly coloured accents and an idyllic location by the canal. But below the surface, there's far more at work here. This is Austria's first social enterprise hotel, run by former refugees (along with hospitality professionals), and all the furniture is upcycled – even the wardrobes had a former life on the railway.
Rooms from $100. magdas-hotel.at/en
Grätzlhotel Karmelitermarkt
Located in the even trendier Leopoldstadt district, it's slightly less central but all the more authentically Viennese for it, with tempting farmers' markets and deli-cafés. The unique accommodations were converted from old shops and each nods to its former incarnation. Service is incredibly laid back, and the on-site café offers giant plates of Carinthian pasta, Alpine cheese, and fresh bread and eggs.
Rooms from $125. graetzlhotel.com