Last summer, I was sat on a wooden table on a road hugging a long stretch of sandy beach in Margate, a city down on the Kent coast, in the U.K.'s south east.
The sun was showing off; its buttery rays casting the beach and the buildings in golden splendour as it began to slip below the horizon for the night. I took a bite of a tranche of crab tart, delicately daubed with aioli as golden as the sunset. And for a split second, everything… stopped. The combination of the tart and the setting rendered me speechless.
"I mean, it is just a crab tart," laughs Lee Coad, the owner of Dory's, the restaurant that so graciously provided me with a dinner that I'm still waxing lyrical about six months later. "But it is a good one."
I'm going to be honest: Eating food of this calibre in a place like Margate is somewhat unexpected. But, as I explore this former Victorian seaside resort, it turns out to be full of surprises.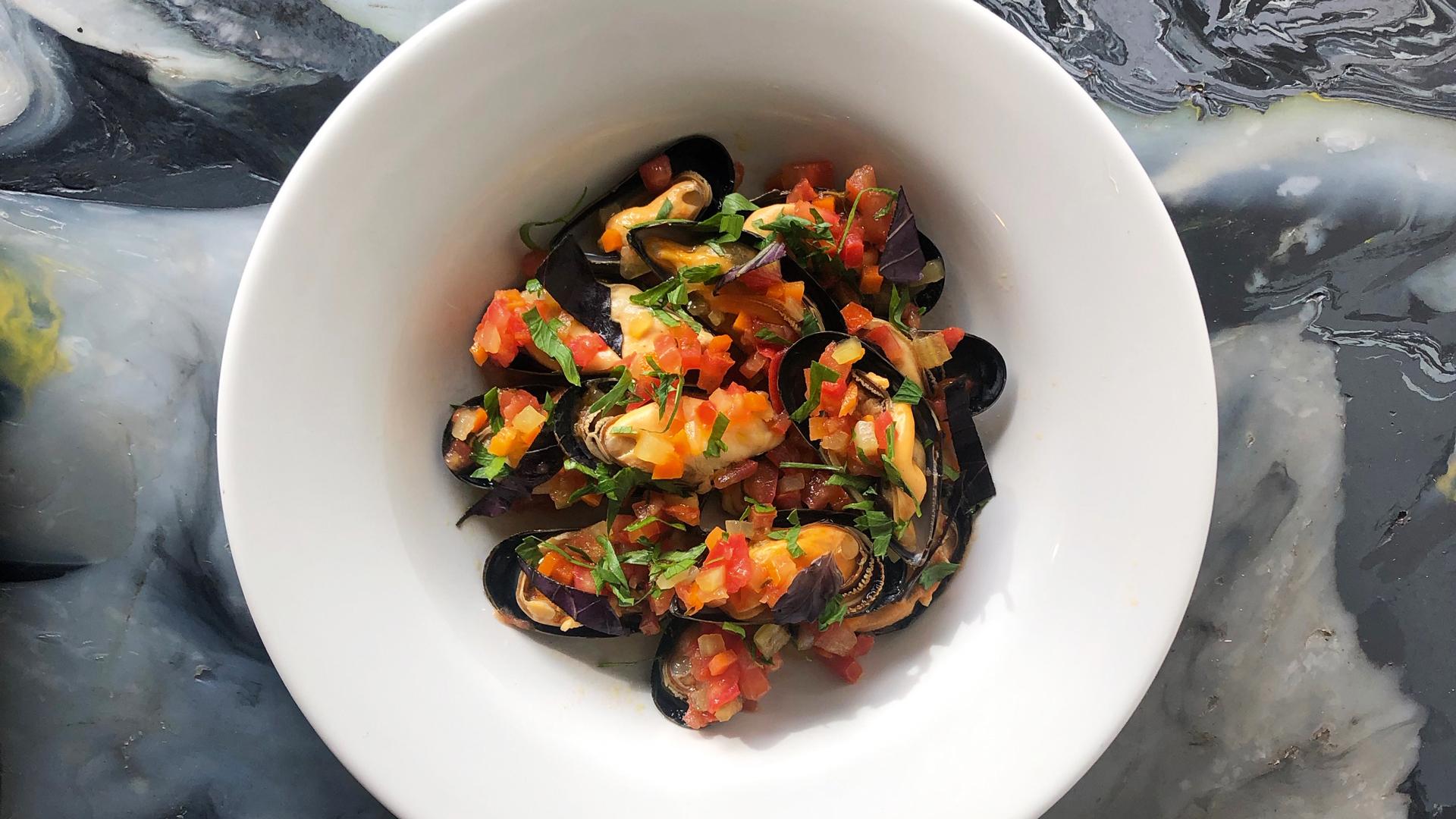 "Margate and Folkestone [a town further up the coast] have got some incredible places," says Coad. "Even if you just look in Margate, if you take good reviews in national newspapers, you've got four places that have had amazing reviews. I have no idea why. I've been all over Cornwall, and there's usually only one good restaurant in each town."
Coad name checks better-known South West Country, home to British TV chef Rick Stein's fish restaurants and The Hidden Hut, a boujee beach shack that recently hosted G7 leaders for a barbecue.
Cornwall and its neighbour Devon are places that more commonly spring to mind when Europeans think of the U.K.'s seaside: clotted cream, surfing in Newquay and tiny, weather-beaten cottages, their pastel-coloured paint peeling due to the sea spray.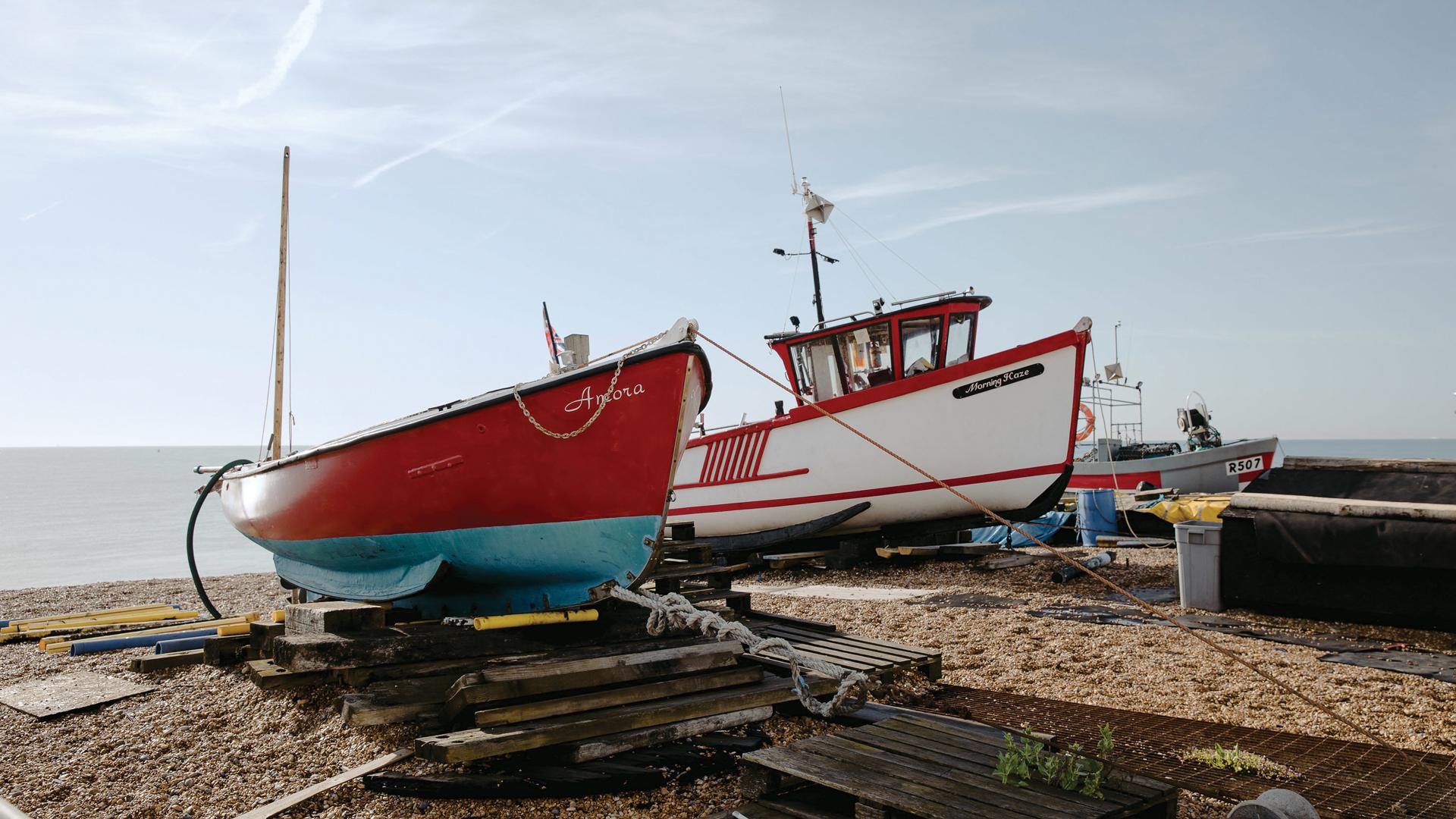 But the thing about the South West Country is that, well, it's actually pretty far from London. Depending on where you go, it can take five or more hours to drive — and in England, that's a long old journey. The areas can also be expensive — and most problematic of all, they're often overbooked and over-touristed by both Brits as well as vacationers from all around the world.
So it's not surprising that a savvy younger set have been on the hunt for an alternative. Enter: Margate and the rest of Kent coast, which still have a bit of rough-and-ready rep. They're only two hours from Central London (you don't even have to book rail tickets in advance), and ideal for both day trips and longer sojourns.
And they're home to a glut of restaurants as spectacular as Dory's, where I also hoovered up plump oysters; marinated sardines perched atop tomatoes and bread; tiny, flavour-packed smoked prawn heads; and a glossy saffron-coloured stew filled with mussels.
"We do very simple food. We can get it in the morning and cook it and get it out the door for lunch. Our food can be that simple," says Coad. Throw in the glorious Margate sunsets along the beach and you've got a meal that may be "simple," but it's definitely not ordinary.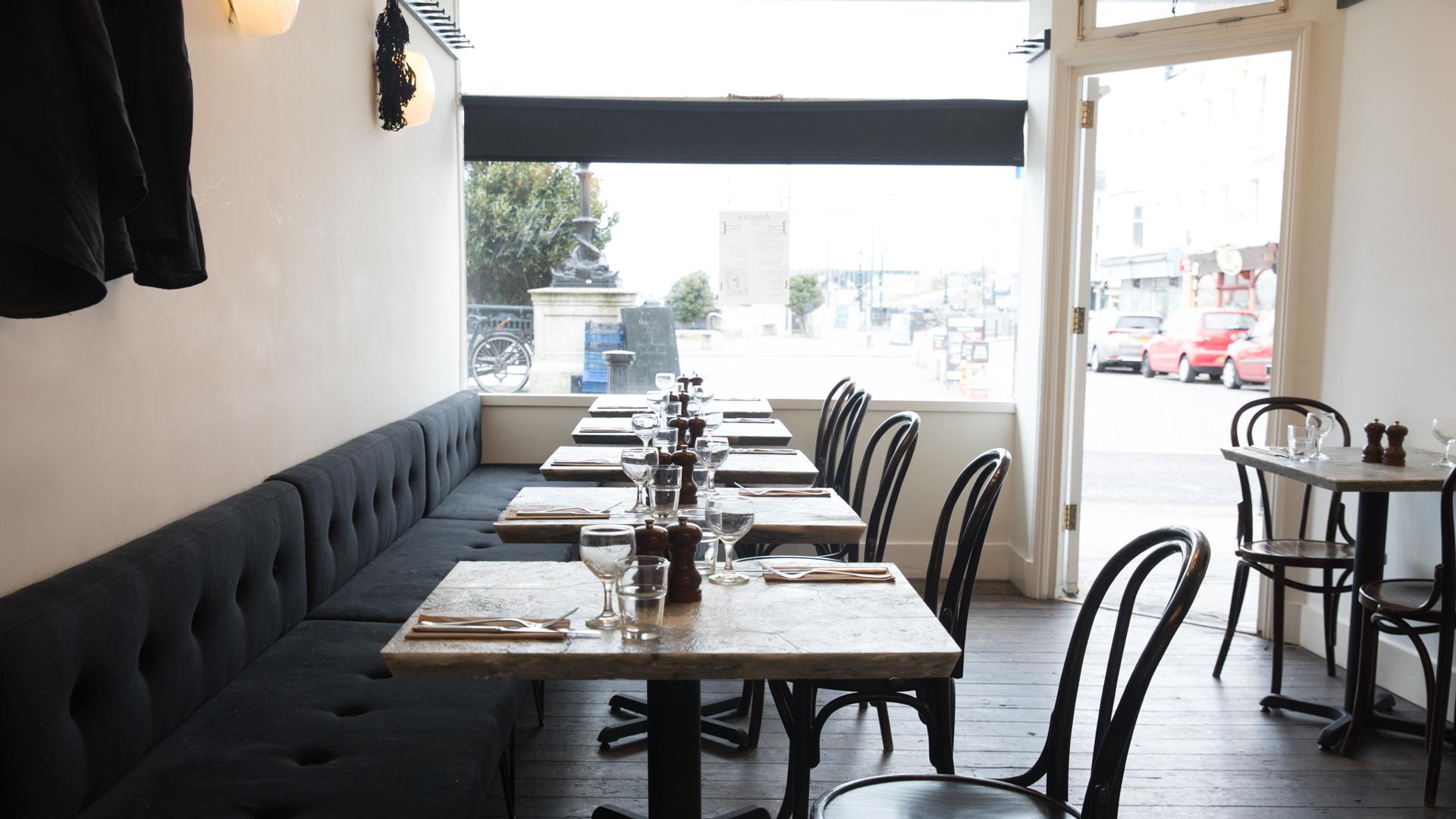 Dory's sits less than a five-minute walk from its older sibling, Angela's, which is smaller with less outdoor space. "Because they're so close to each other, they just feel like an extension. The staff go between the two places, the food goes between the two places, they use the same ingredients, because that's what we get from the farms," explains Coad. Kent is described as the 'Garden of England,' with endless greenery — and brilliant local farming to go along with it.
There's a slight difference in that Angela's — where you can book a table (good luck) — is more like a three-course dinner, with hot food cooked in the charcoal oven. "Dory's is more raw, pickled and cured food, with a bit of baking like the tart."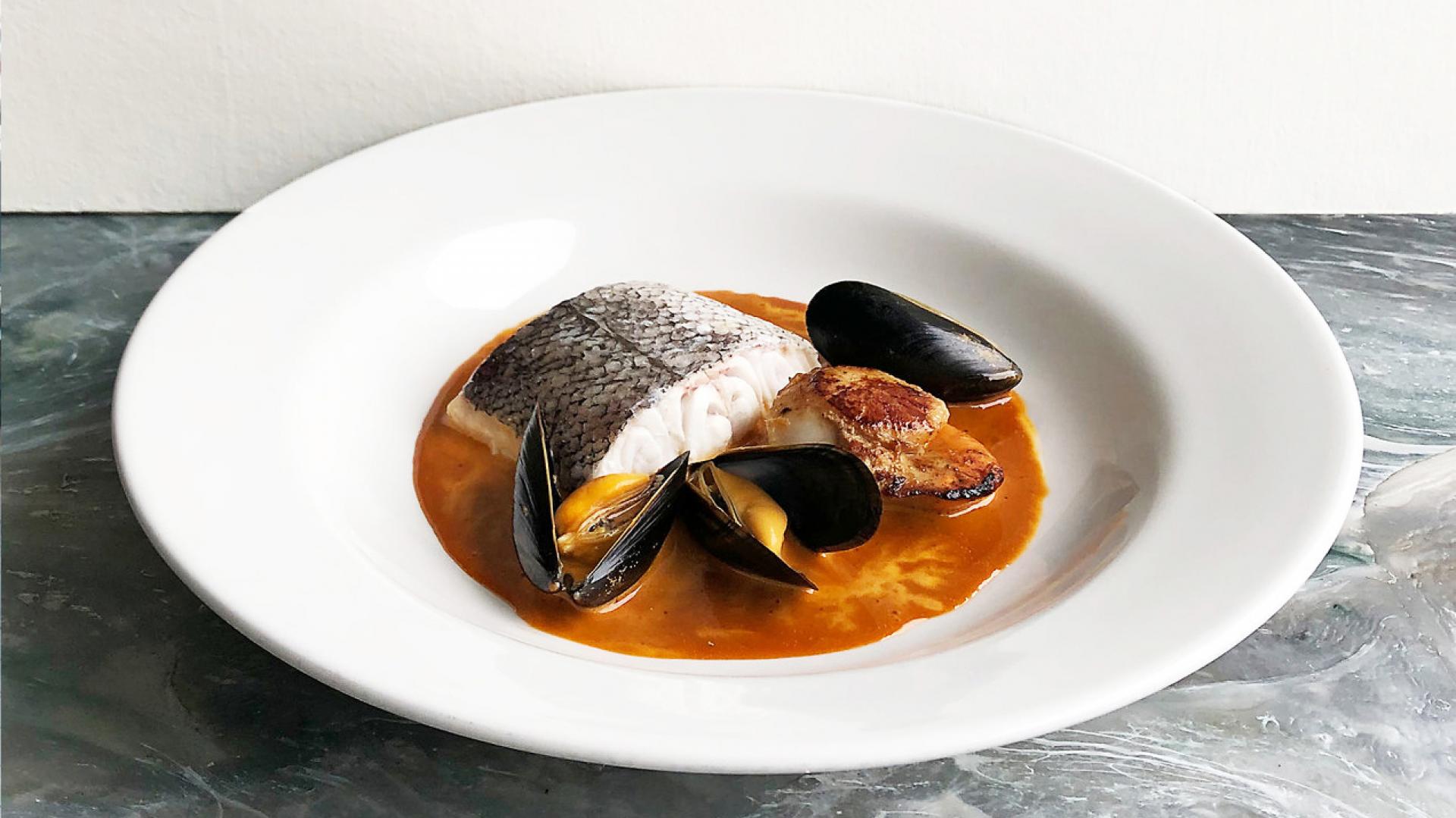 "It's not some sort of superstar London restaurant, but it's a nice little thing that's formed," he says modestly. "We've got two lovely little neighbourhood restaurants where the food is good and the people are nice, and it's a nice working environment."
This is the general vibe in the city of Margate, which has recently been undergoing a renaissance. There are no chain restaurants here, and businesses are largely independent. This immunity to bigger brands is attributed to buildings being on the small side — most of the restaurants have 24 seats, max.
This puts a very physical obstacle to Margate losing its charm — although this 'charm' is different to what you might expect. On a hot summer's day, Margate's sprawling, sandy beach (a definite asset given many around here are pebbled) is packed with people in kitschy, brightly coloured swimwear. A quaint Cornish town this is not; beach-goers blast garage music from boomboxes, drip with gold jewellery and clutch cans of Stella. This is a town with personality in spades.
But scattered among the locals you'll find a different, more familiar breed: the London hipster, tattooed, pierced and wearing clothing I'm not cool enough to pull off. Creatives (and cooks) have been making their way down from the capital in search of some fun in the sun for several years now.
In the summer of 2021, a new restaurant opened on the roof of a hip gallery (told you it was arty here)
"It's a bit like Hackney-on-Sea," says Natalia Ribbe, who set up Barletta, which now operates two spots: Barletta On The Roof, and a site on the rooftop of the hip Turner Contemporary Gallery (told you it was arty), newly opened for summer 2021. She's referencing the London borough home to Shoreditch and Bethnal Green, one of the capital's hospitality hotspots.
Barletta serves up food and fun in equal measure. Dishes serve to evoke a Mediterranean holiday (remember those?) — confit cod cheeks with red pepper, brown butter and radishes; salted bass and chorizo croquettes; mussels, 'nduja and white wine.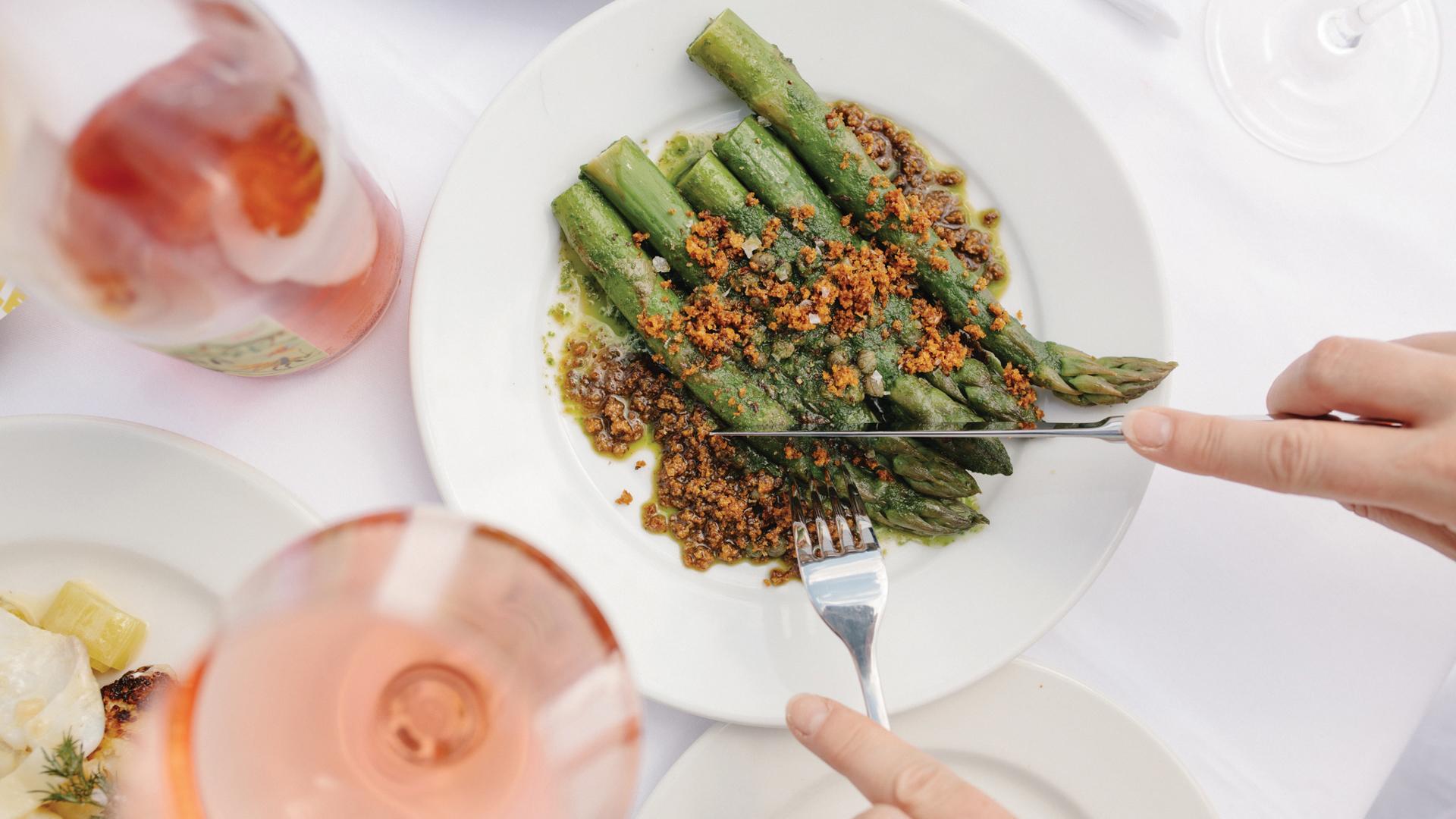 Her partner in business and in life is Barletta's chef, Jackson Berg. He worked at Jamie Oliver's 15, before gaining more experience at other well-known London restaurants: Quality Chop House and St John Bread + Wine, which are both well worth a visit if you pass through the city.
Alongside Angela's and Dory's, places to check out include Bottega Caruso, a restaurant, deli and pastificio inspired by Campania in southern Italy; Mala Kaffe, a Scandi coffee shop; and gorgeous pub the Rose in June. The town more than pulls its punches when it comes to places to eat.
But so does the rest of the Kentish coast. A half-hour drive away, in the tiny town of Deal, Nuno Mendes, former executive chef of the Michelin-starred hotel restaurant of André Balazs's Chiltern Firehouse in London's Marylebone, has partnered with tiny boutique hotel The Rose on its menu.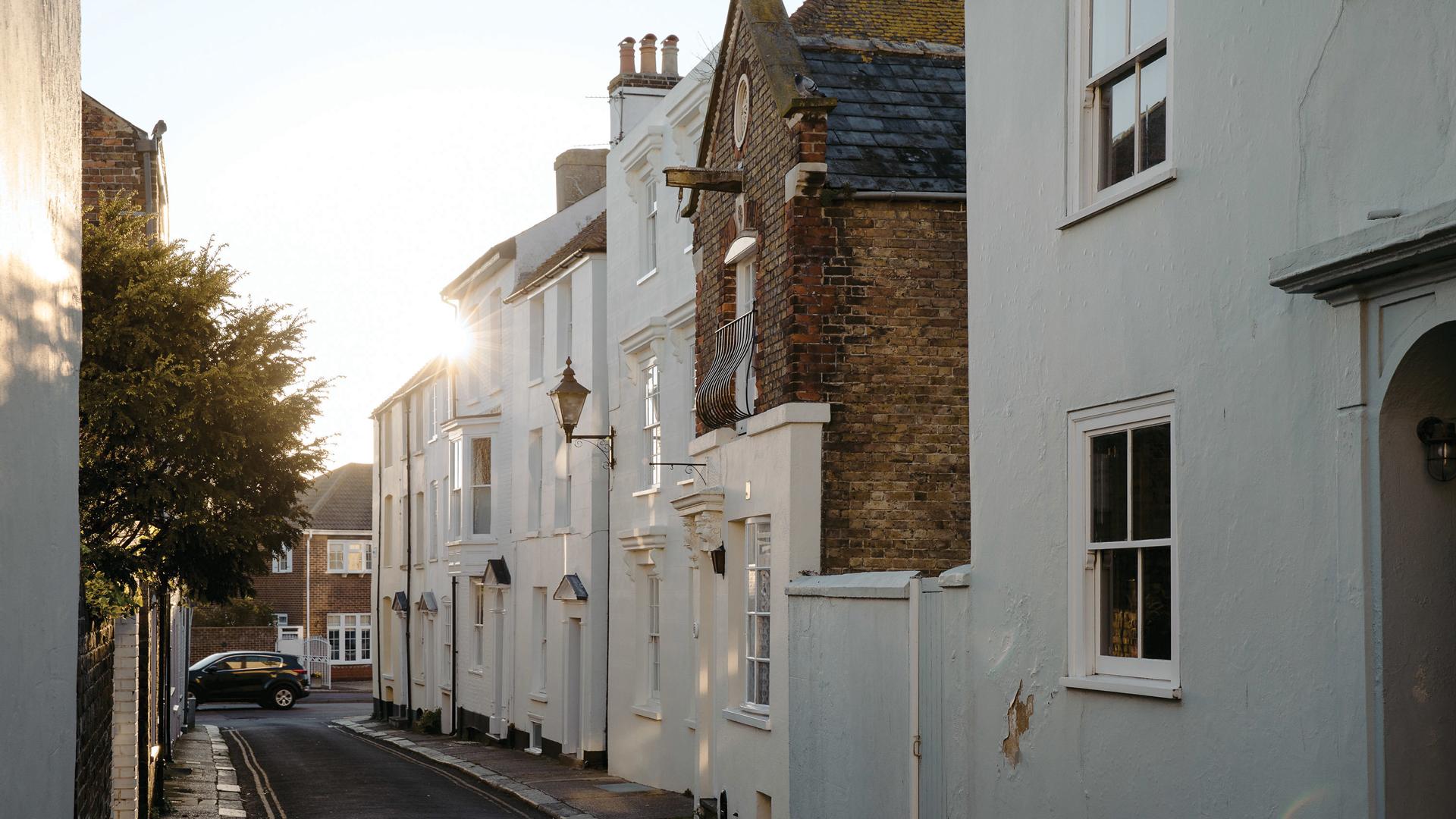 His cooking, inspired by the food of his native Portugal, turned the London restaurant into a glittering celebrity and foodie hotspot, and it looks as if he might just do the same to unsuspecting Deal.
The food at The Rose is inspired by the local area, with Mendes' signature Portugese flair. Brown butter-roasted brill with melted onions and sea beet, local squid with poached salsify and skate wing in garlic broth appeared on the seasonal summer menu last year, along with crispy, juicy schnitzel and a gorgeously fragrant fig leaf ice cream for dessert.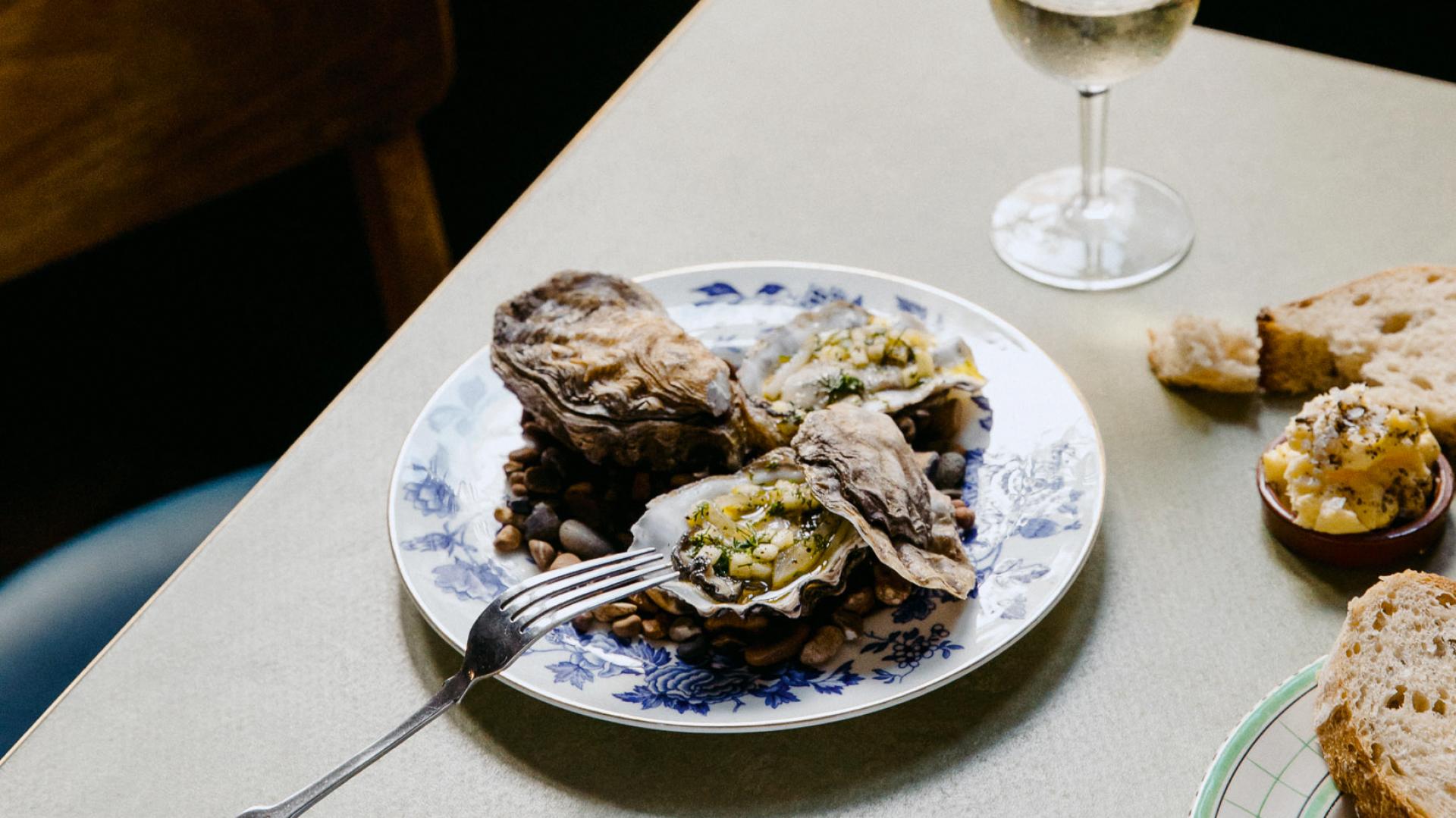 And well-known chefs don't just like cooking in the area, they even come here on holiday too — the U.K.'s veggie pioneer Anna Jones (who usually lives in Hackney, natch) stayed at The Rose when writing her most recent cookbook, and a handful of other well-known London chefs have defected to Kent's coast to live.
This being the British seaside, there are loads of excellent fish and chip shops, but swerve the stereotype and you'll find plenty of interesting offerings. Over the road from The Rose is The Frog & Scot, which has a strong French influence, as well as sister wine bar Le Pinardier.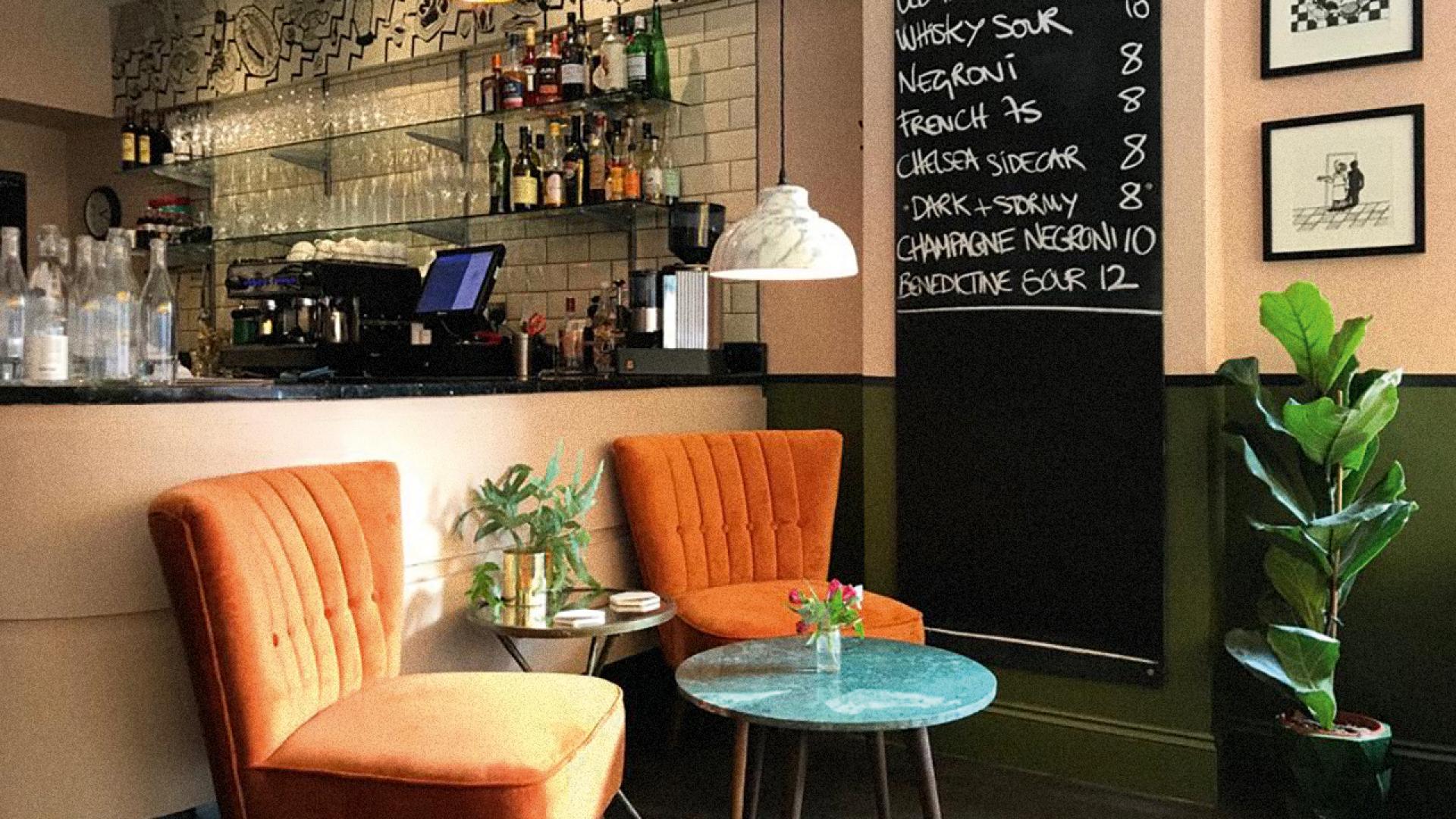 The French influence (unsurprising given the proximity to Dover and the Channel Tunnel over to France) continues at No Name Shop, where I pick up charcuterie, cheese and crusty baguette for a bougie beach lunch on Deal's sharply sloping pebbled beach after a crisp morning swim.
From here, I take a 30-minute drive onwards to Margate for an afternoon eating ice cream (Ramsay + Williams is a must, and is conveniently just around the corner from Dory's if you fancy a second dessert) and perusing the vintage shops.
But Deal and Margate are just a taster of the offerings to be found here. Other key Kentish locations include Folkestone and Canterbury, which both have their own burgeoning foodie enclaves (check out the latter's The Goods Shed), and you can't talk about Kent without mentioning The Sportsman, a Michelin-starred pub (yes, that does exist in the U.K.) in Faversham.
Kent's food scene is finally getting its dues thanks to the rise of the staycation in the time of COVID
Even to Brits, Kent's food scene hovers just under the radar. But the complications of travel abroad during COVID mean it's finally getting its dues thanks to the rise of the staycation, and the search for a new seaside destination that isn't Devon or Cornwall.
There's so much to explore (and eat), and it's just so convenient from London. You could — and should — pair a few days in the iconic city with a few days exploring the Kent coastline, either by a week-long road trip (an hour-and-a-half drive away), or pick off the towns one at a time through day trips on the train.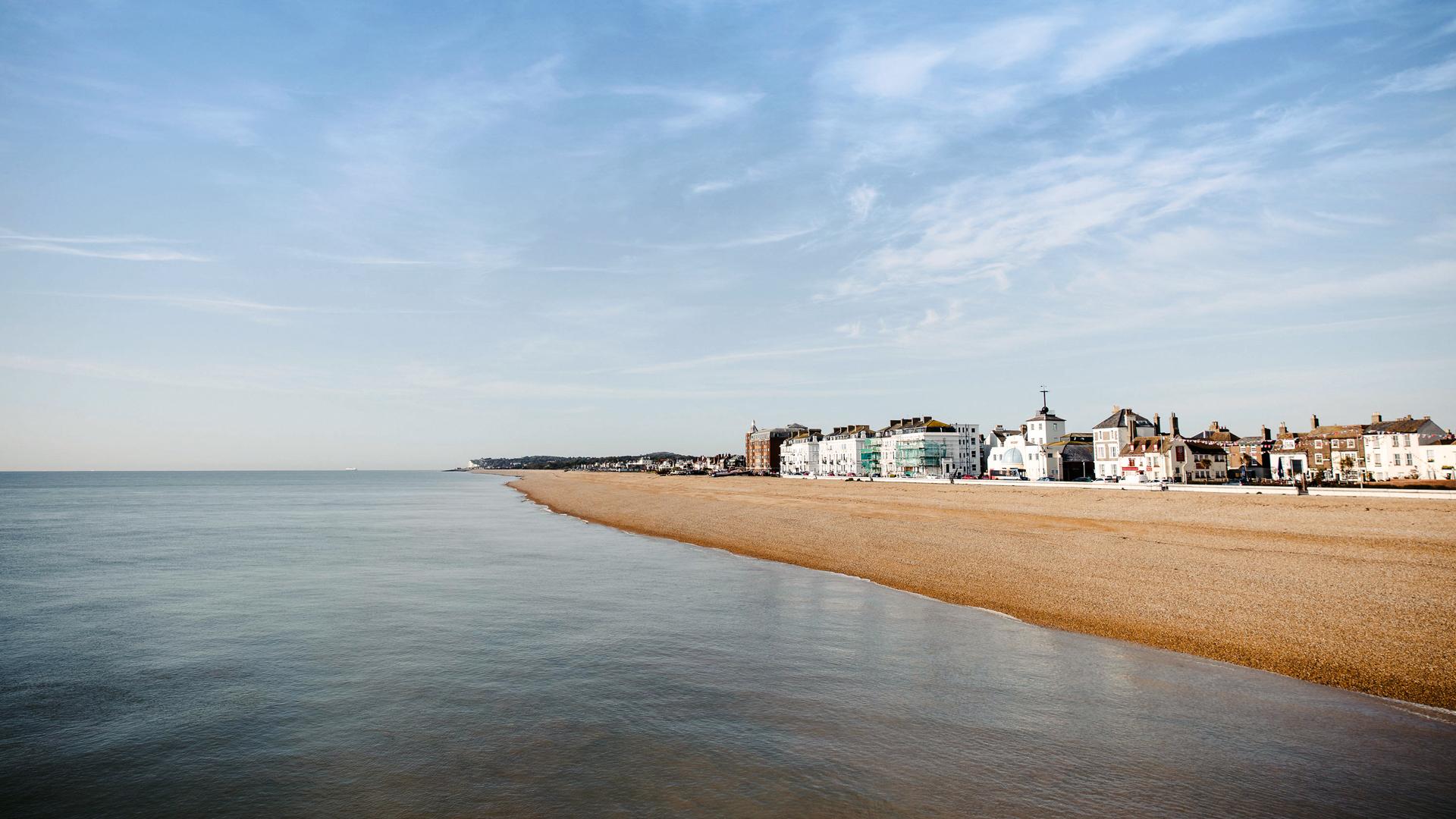 Or best of all — and this is my secret, so shhh — you could do the 11 km Beach Roamer walk, starting out from a slightly untidy town called Ramsgate (1.5 hours from central London stations and also home to the largest Wetherspoons, a chain of pubs in the U.K.), and ambling along the coastal path to Margate in time to catch the train home, stopping off for dinner at seafood café Wyatt & Jones and ice cream at Morelli's Gelato, both in Broadstairs.
The four-hour route follows the coastline and is primed for stopping off for snacks and swims — and hopefully, at the end, you'll be rewarded with a show-stopping sunset, and, if you're extra lucky, that incredible crab tart.