If there's one thing we've learned from 2020, it's that there are lots of things to do and to discover in Ontario. From renting a cool cabin for the weekend or gallivanting through the best wineries in Prince Edward County, it's hard to stay bored. If you love exploring and trying new things, the wineries in Niagara-on-the-Lake are a must-go on your next Ontario road trip.
Dubbed as Ontario's wine country, Niagara-on-the-Lake has an abundance of top-tier wineries and estates that are sure to fill your cup. Premium quality grapes grow in the sunshine-filled Niagara-on-the-Lake because of the warming and cooling effects of Lake Ontario. And we all know, you can't have great wine without great grapes. 
From world famous VQA icewine to terroir-rich pinot noir, there's something for everyone at the best wineries in Niagara-on-the-Lake. We've got a list that will make planning your next Niagara wine country adventure a breeze. 
Plan your trip: The best wineries in Niagara-on-the-Lake
Jackson-Triggs Winery
The first thing you'll notice about Jackson-Triggs is its sheer size. The large modern, industrial-like building juxtaposed against rows of vines can feel intimidating at first, but the tours and tastings have a totally intimate feel. Known for their chardonnay, pinot noir and riesling varietals, this is one of the top spots for top-notch, premium VQA wines. Tours are kept small for a more educational experience. But if you're more into sipping than schooling, grab a tasting flight and some snacks on the terrace. 
Konzelmann Estate Winery
This Niagara-on-the-Lake winery began in the small German town of Uhlbach over a century ago. Fast forward a couple of years and a different wine country later, and Konzlemann Estate is Niagara's only lakefront winery. The ideal viticulture conditions may be more than a stone's throw from Germany, but Niagara's Konzelmann Estate remains close to its family winemaking history while incorporating fun, inventive creations.  
The castle-like estate and lake views are pretty darn easy on the eyes, plus the wine is great too. For the ultimate pairing, try their baco noir semi-dry and peach wine flavoured ice cream. 
Peller Estates Winery
There are wineries, and then there's Peller Estates. This behemoth of a winery is the big kid on Niagara's block that will have you skipping through endless vines and sipping your way through their stacked wine portfolio. Their Greatest Winery Tour is our kind of hands-on learning, where you can go from a glass of sparkling on the patio to 10Below, an igloo-like icewine lounge where you can sample their "liquid gold." Buckle up.
Ravine Vineyard Estate Winery
Ravine Vineyard is a unique, 34-acre organic winery located in Niagara's St. David's Bench sub-appellation, where temperatures are 20 per cent higher than the neighbouring region. The result is wine that's more refined and elegant than the Queen. It's got humble, family-farm vibes and a wood-fired pizza oven that'll make you never want to leave.  
Reif Estate Winery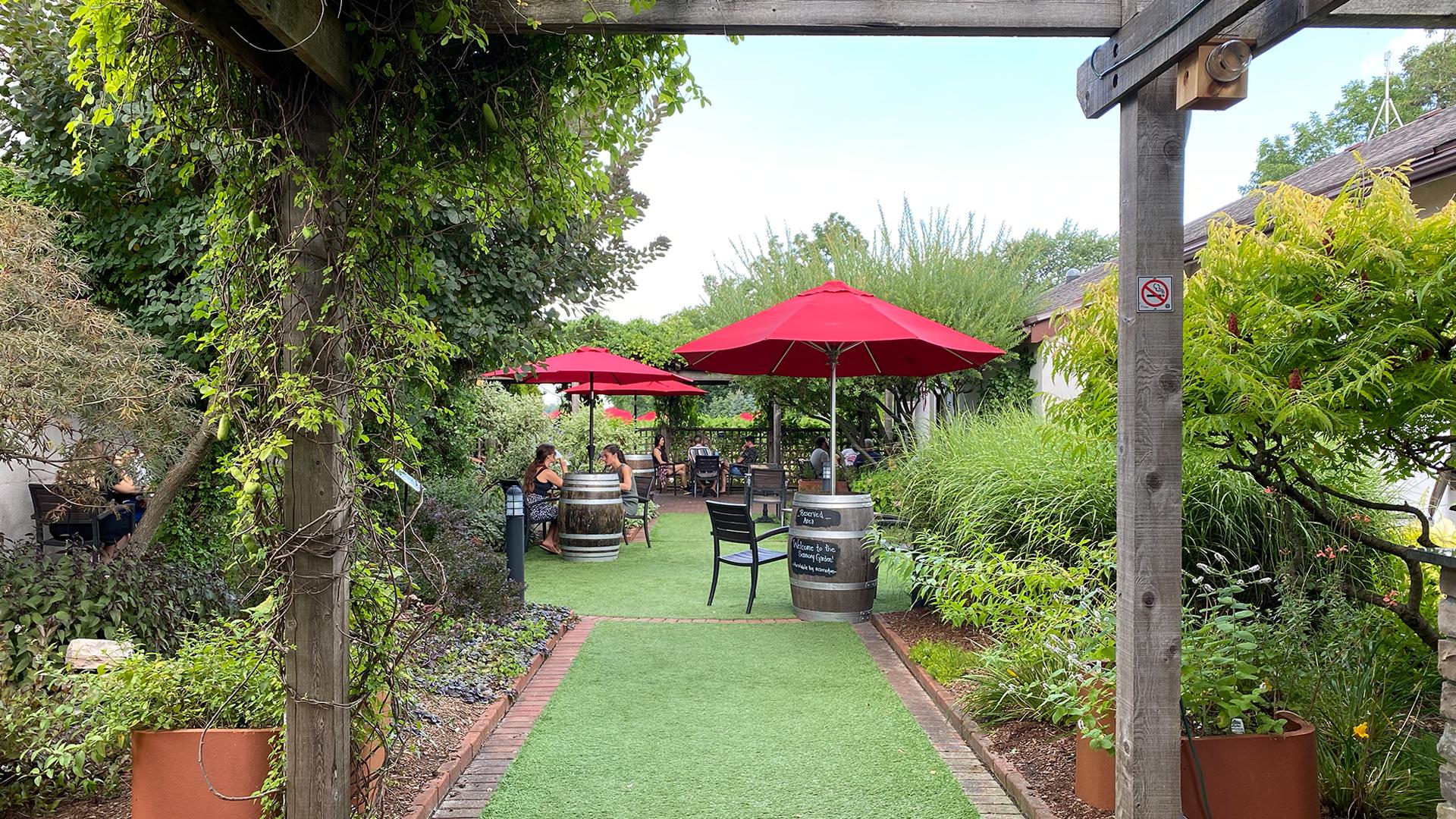 We could spend all day in the relaxing sensory garden at Reif Estate Winery – sipping wine counts as meditation, right? As one of the OG family wineries in Niagara-on-the-Lake, Reif Estate knows a thing or two about serving good wine in a beautiful space. Enjoy wine flights with a side of charcuterie on the picnic benches amongst the vines or pre-book the winemaker's private loft and pretend like the entire estate is yours, at least until the last sip. 
Rosewood Estates Winery
You can really feel the Rosewood "Earth to bottle" philosophy when you make a trip to this low-intervention winery that also specializes in mead (alcohol created by fermenting honey) and local honey. From a bottle shop that's packed with one-of-a-kind vino to their beautiful gardens and honeybee homes, it's hard to have a bad time at this magical, fairty-tale-like place. Be sure to check out the lavender fields and raise a glass of orange wine to a day well spent. 
Trius Winery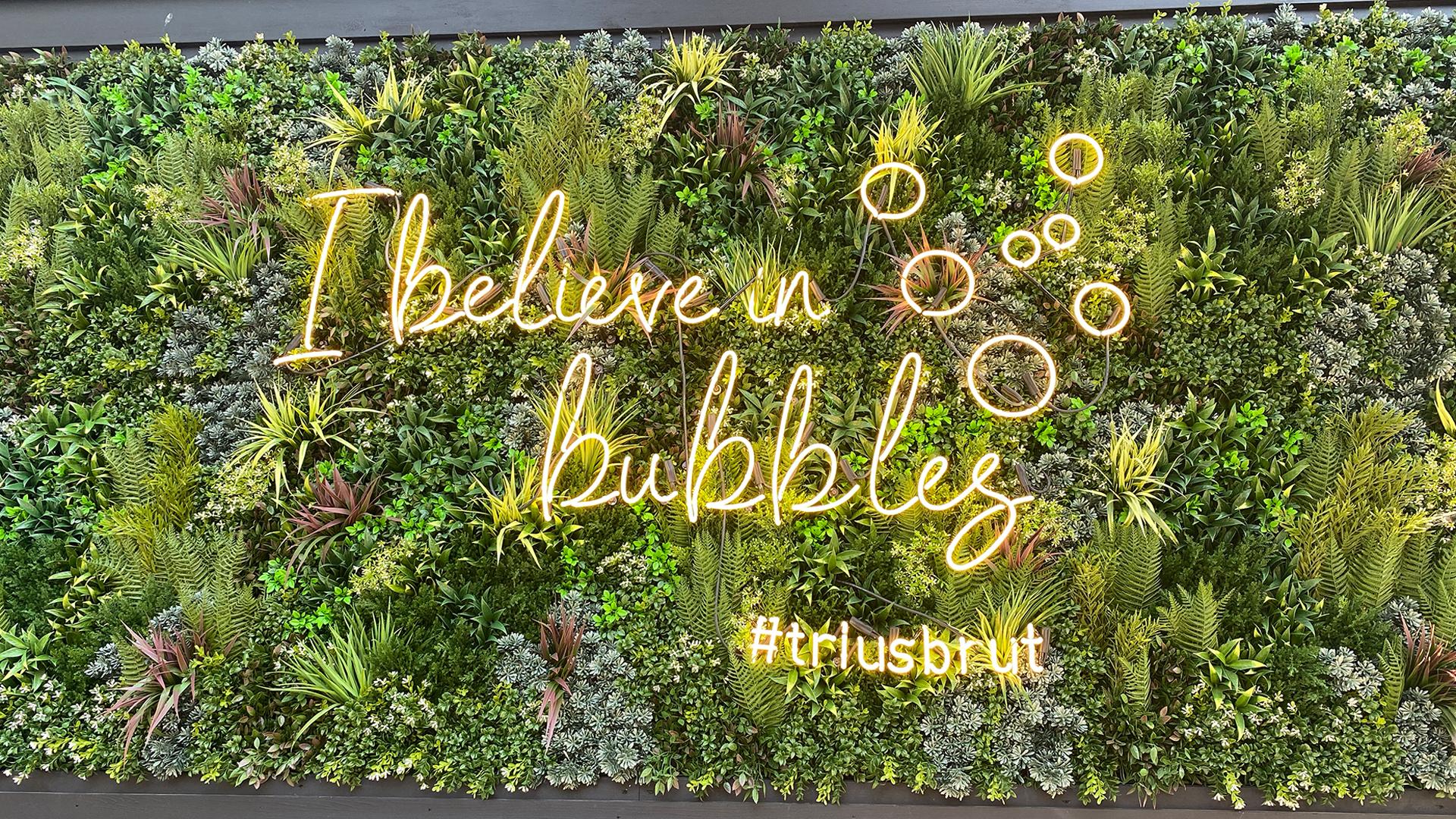 There's something about neon signs that really get the people going, especially when there's wine involved. You've probably seen Trius Winery on Instagram, but there's more to this winemaking pioneer than good looks and pretty flower installations. Visit the Sparkling House where you can sample a selection of Trius bruts and bubbly or check out the on-site restaurant for locally inspired Niagara wine country cuisine. Rosé all day is more of a lifestyle here and with $10 wine tastings offered daily, we're going to have to oblige. 
Wayne Gretzky Estates Winery and Distillery
Turns out one of the greatest hockey players of all time really wanted to wine down after retirement. Wayne Gretzky Estates Winery and Distillery makes wine, beer and spirits approachable and delicious. The Whisky Bar Patio stays open in the winter so you can curl up with a cocktail under a patio heater and watch the skaters go by on the nearby backyard-style ice rink. Whether you're taking a tour, tasting or cocktail class, there's always something fun to do (and drink) here.