124 on Queen: The draw
Although quaint, some of Niagara-on-the-Lake's properties are a little dated, but 124 on Queen offers a beautiful intersection of old and new that maintains the area's historic charm while bringing a youthfulness in the form of a fresh space with modern design. The 1825 façade is nestled at one end of the main strip, a short walk from the riverfront and not far from some of Niagara-on-the-Lake's best wineries.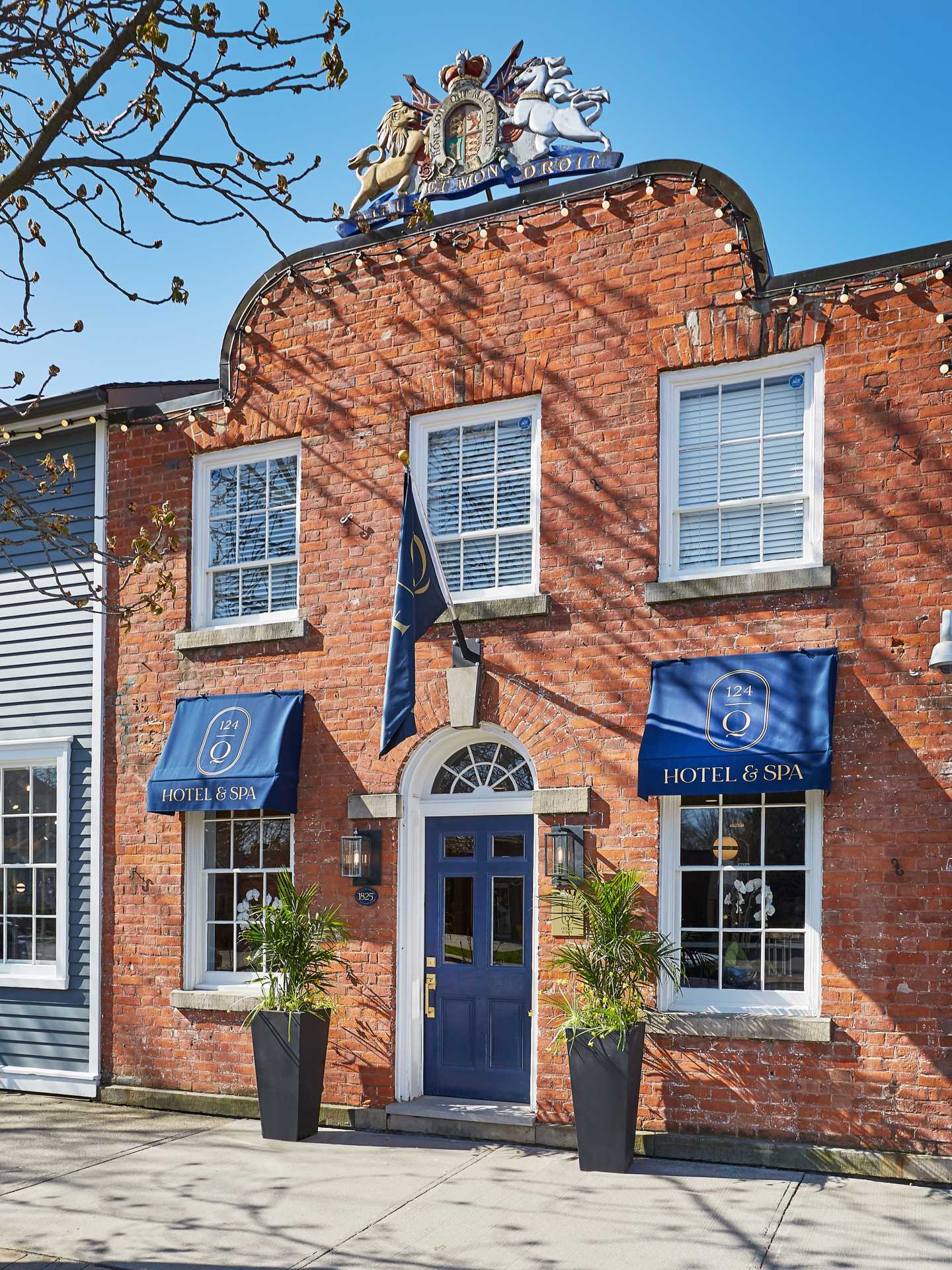 Step inside and be treated to contemporary, comfortable luxury. Rich blue and white marble accentuate the space, which is outfitted with furniture sourced from Toronto and local art pieces.