An old city with a faded industrial past, Windsor might not be at the top of everyone's weekend travel list. But those who do make the journey to Canada's southernmost city will find a border town on the up, with a food scene as diverse as its residents, a waterfront hosting a healthy festival circuit (pre-COVID-19), and plenty of green spaces.
Windsor has grown up a lot in the last decade, switching out strip clubs for seasonal grub and cultivating an exciting roster of distilleries that pay homage to the Rose City's whisky roots. The introduction of microbreweries and farm-to-table restaurants alongside old favourites that peddle Lake Erie perch and Windsor-style pizza, has made downtown a destination for locals and visitors alike.
Located near Canada's southernmost extreme, Windsor is on the same latitude as northern California, meaning that in addition to milder winters and longer summers, it's also near great crop-growing regions.
Kingsville, a 40-minute drive from downtown Windsor, is a quirky gem of a town (and a favourite of Margaret Atwood and bird watchers, alike) jam-packed with wineries – 11 of which can be explored with the EPIC Tasting Pass (which unlocks tastings and tours). Despite a population of only 21,000, the tiny town on Lake Erie's shores is a rich tapestry of chocolate makers, cocktail shakers and swoon-worthy cafés, stores and pubs.
There's more than enough to keep you occupied in Windsor and Essex County – but for a getaway within your getaway, Detroit offers plenty of bang for your buck. Take the tunnel bus over the Ambassador Bridge to see J.F.K's customized, presidential limousine at the Henry Ford Museum.
What to do
Pelee Island Winery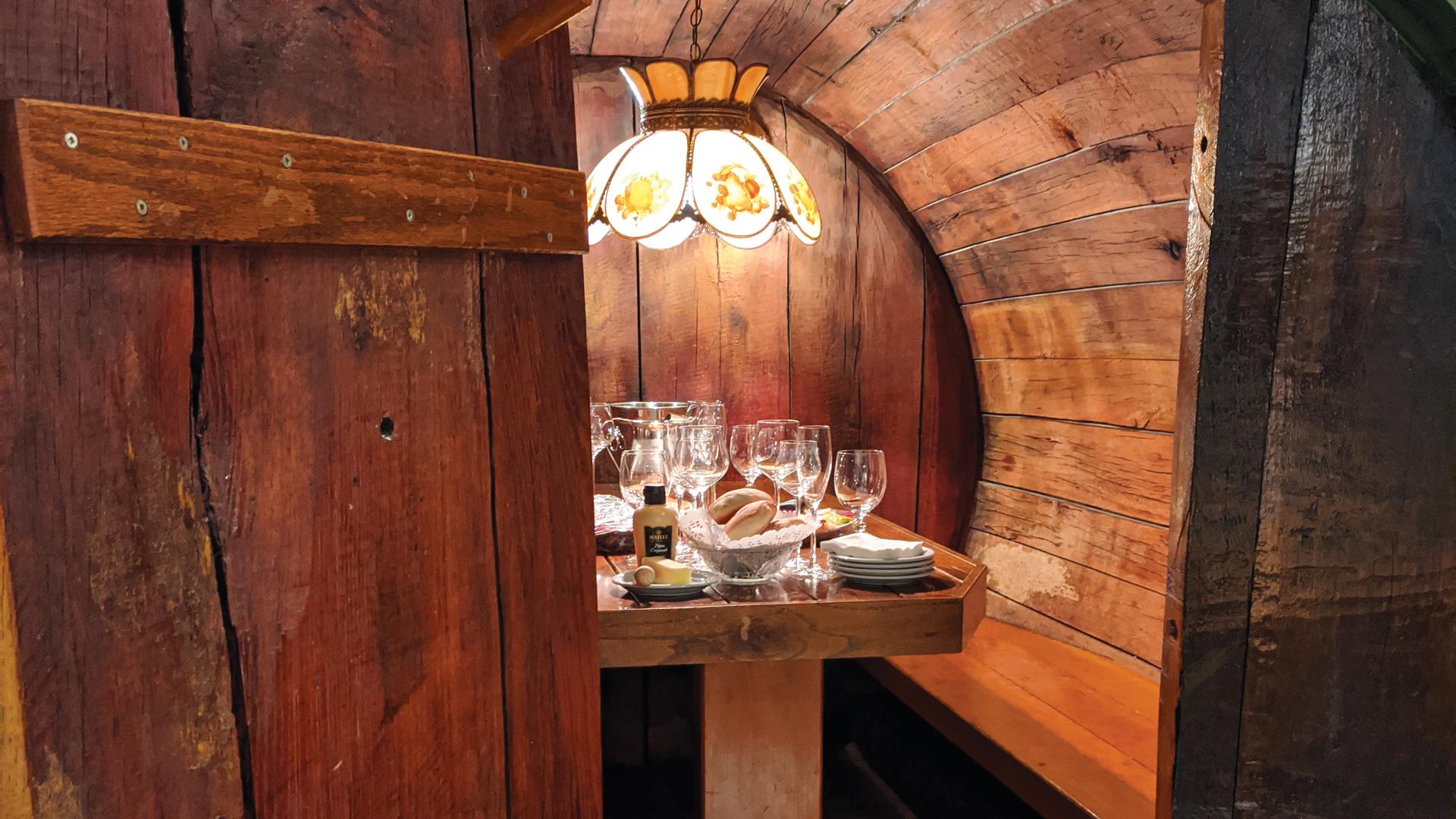 You may be familiar with Pelee Island Winery's Lola Blush, an excellent frizzante wine. However, with approximately 600 acres of vineyards to play with, Canada's largest estate-owned winery is known for lots more. Pelee Island is the warmest grape-growing region in the country, yielding a huge number of varieties (gewürztraminer, cabernet, baco noir). You don't need to take the 90-minute ferry over to sample its vino – the Kingsville winery's daily tours give guests a sneak peek in the cellar before culminating in a complimentary tasting glass of wine.
J.P. Wiser's
When people call Windsor the whisky capital of Canada, it's not just a marketing gimmick. In 1858, Detroit businessman Hiram Walker created the Canadian Club brand and today, whiskies like J.P. Wiser's, Lot 40, Pike Creek and Gooderham & Worts are still made right here in Windsor. For only $15, the J.P. Wiser's tour takes thirsty guests around the distillery, explores the Canadian whisky story and wraps things up with a tasting that includes a selection of their award-winning drams in their beautiful showroom.
Michael Difazio Reclaim Artistry
The Ford City area is having a moment right now and Michael Difazio is helping propel its regeneration. Since winning the Tourism Innovation "Spark" programme, the reclaimed furniture artist has been brainstorming ideas for his Ford City Makers Club, like the Make Your Own Charcuterie Board classes, a.k.a. a perfect introduction to woodwork, if you don't mind getting a little dusty. Under Difazio's guidance, novice makers saw, sand and varnish reclaimed wood into a worthy home for cheese and meat (refreshments included).
What to eat and drink
Nero's Steakhouse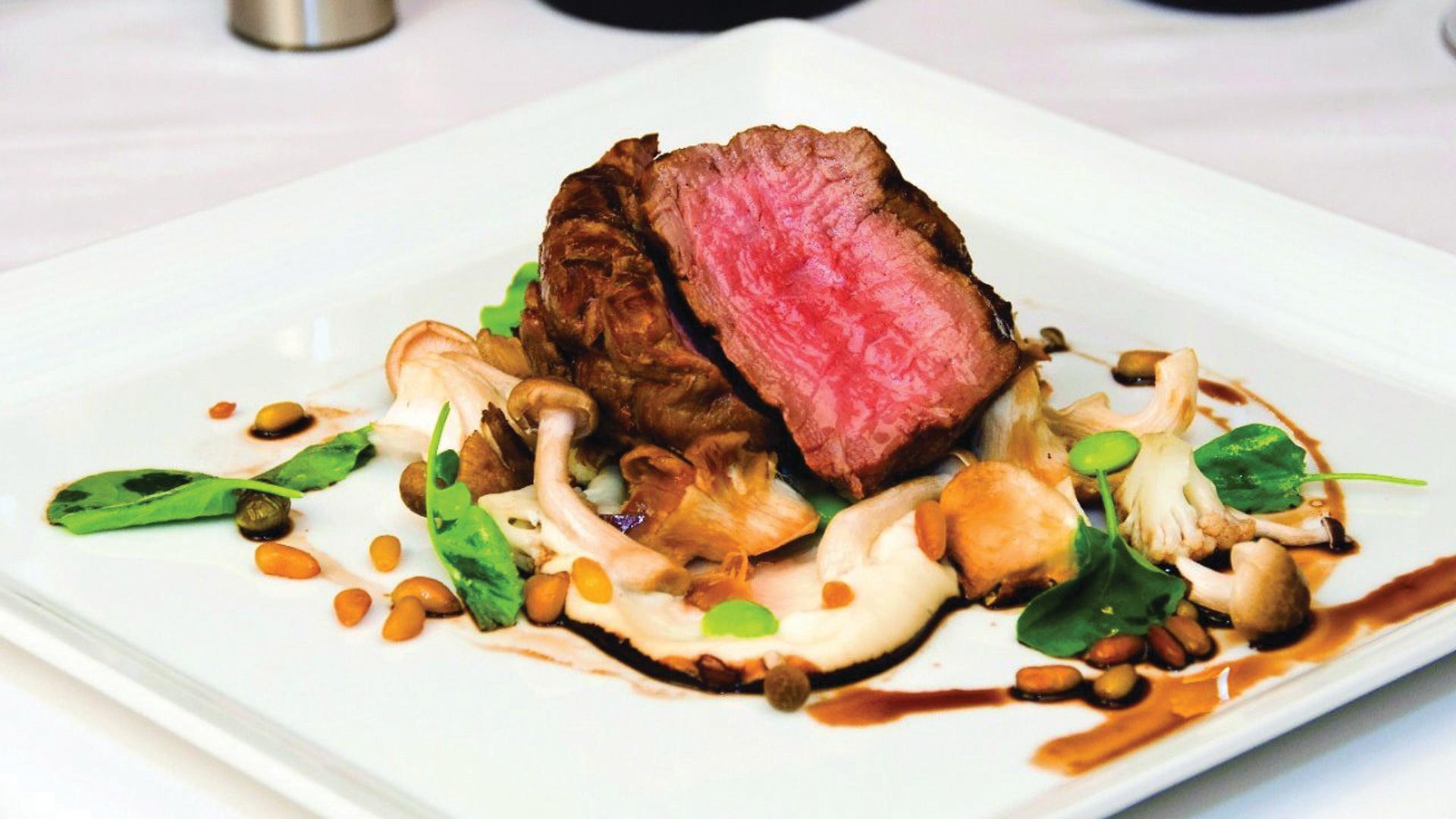 Caesars Windsor has been a fixture since it first opened its doors back in 1998, but the casino isn't just for high rollers and slot machines. Nero's raises the steaks with riverfront views and a menu of quality cuts, seafood and pasta. While plant-based options are available, this is an old school steak house. Order an Angus rib-eye with a side of Alaskan king crab legs and make sure their sommelier recommends a worthy accompaniment from their wine list.
Twisted Apron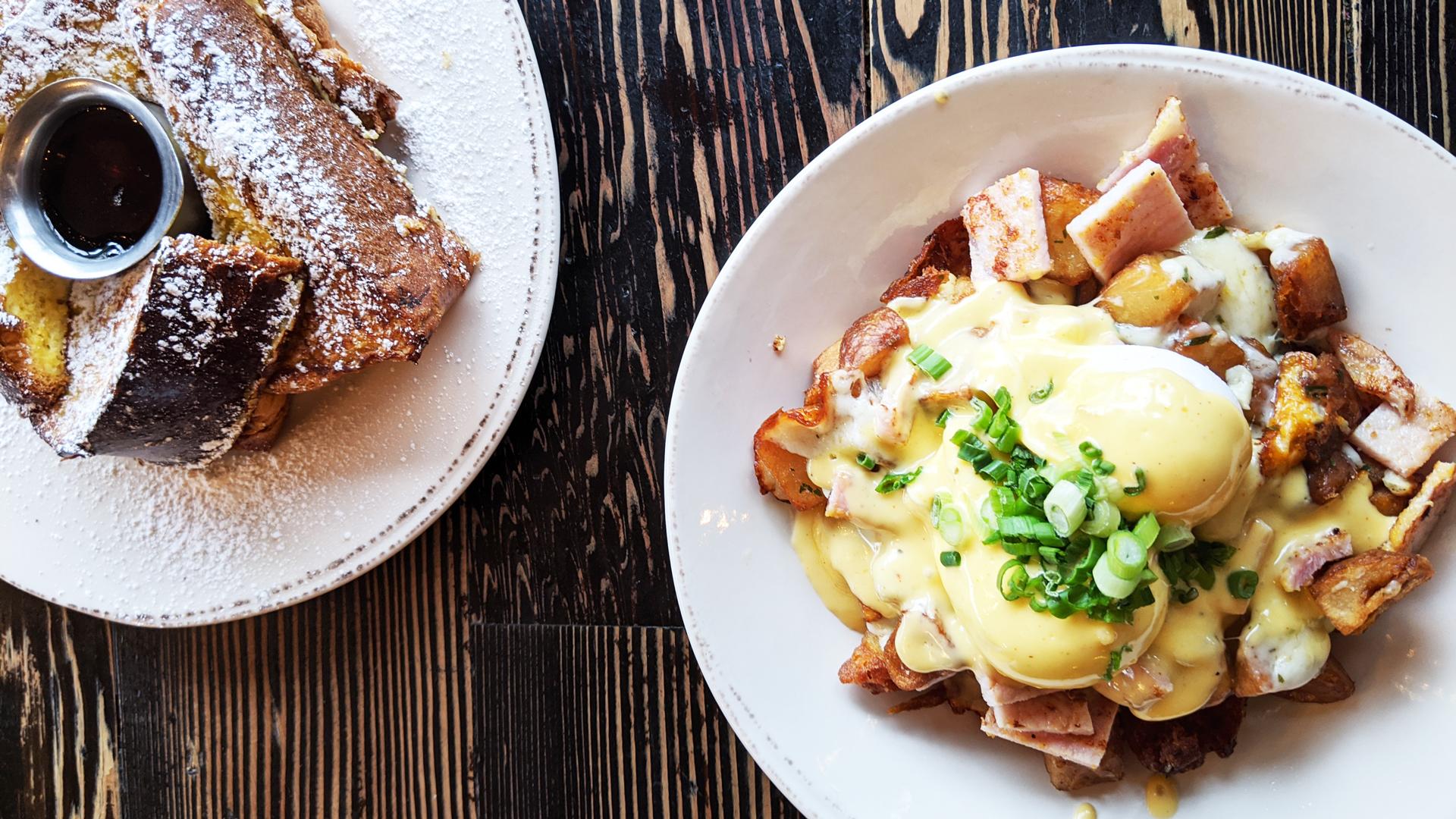 Walkerville, a former town named after local whisky tycoon Hiram Walker, is easily our favourite neighbourhood in Windsor. And there's no better place to kick off your weekend than at the Twisted Apron. The farm-to-table eatery serves twists on comfort-food classics like eggs benny poutine and some of the thickest French toast we have ever attempted to scoff.
If you're looking to make it a boozy breakfast, take things up a notch with a crème de menthe-infused hot chocolate. Then walk off all those delicious carbs with a stroll around the nearby vintage clothing boutiques and antique stores. Don't miss Juniper Books, a charming "house of books" with cookbooks in the kitchen and sci-fi titles in the attic.
Iron Kettle High Tea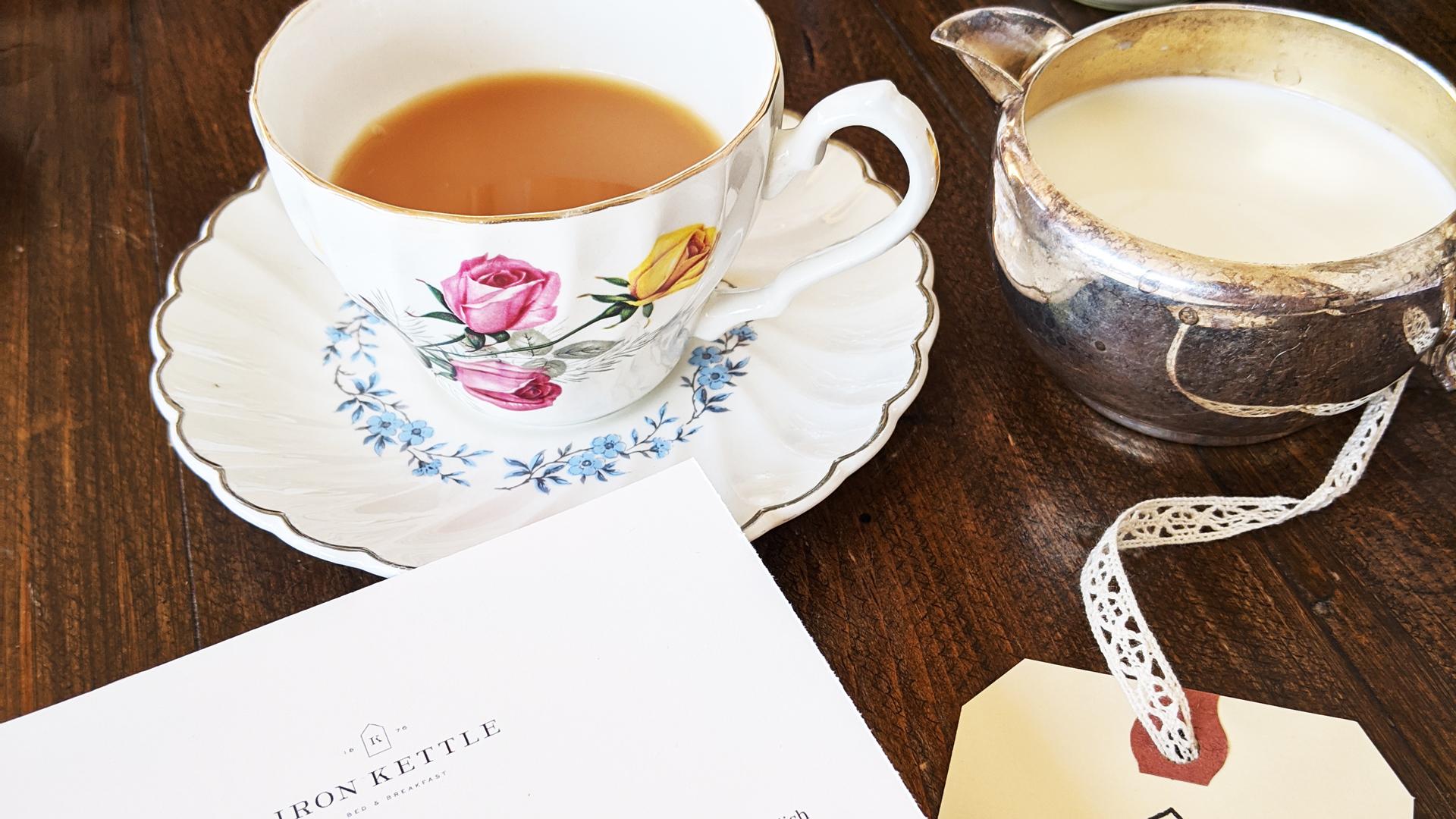 After a visit to England (and an embarrassing 'cream tea' misunderstanding) Ginette Tremblay decided it was time to enlighten the masses on this 19th century tradition.
The afternoon tea experience (hosted three times a year) takes place inside the Iron Kettle Bed and Breakfast, a stunning Victorian home built in 1876 in the picturesque town of Comber. Tremblay's husband, Benjamin Leblanc-Beaudoin, serves farm-fresh bites – like roast beef sandwiches and homemade jam and clotted cream-laden scones – on vintage plateware, while guests sip on local sparkling wine and try as many teas as they wish during the 90-minute sitting.
Take a spin around the property before you leave, or better still, stay the night in one of their five stunning guest rooms. The Harvest Dinner, held in their rustic barn in September, is another culinary event not to be missed.
Where to stay
The Grove Hotel

If Kingsville is Windsor's P.E.C. equivalent, then the Grove Hotel is their answer to the Drake Devonshire. The iconic three-storey lodging only opened its doors in 2016, but already it's become the go-to place to stay after a day of exploring Kingsville's many wineries.
The historic hotel has 19 rooms, all themed and decorated accordingly – we stayed in 'Bye Bye Birdie,' but the 'Brew Master Suite' is a must for hopheads (who should also stop in next door for a pint at the Grove Brewery). Free tea, coffee and pastries are available and staff will be only too happy to point you in the direction of local points of interest, like Dutch Boys Chocolate just
down the street.