Before you go gallivanting off to Europe this summer, there's still so much to see and do in Ontario's own backyard. From checking in to some cute cabins and relaxing spas to checking out the province's best beaches, we've got you covered for your next staycation. If you're looking for a long weekend getaway, Ottawa is only a one-hour flight or four-hour drive from Toronto and is jam packed with sites, bites and some of the best sunsets.
Fill your itinerary with our list of the best things to do in Ottawa and you'll never go hungry or run out of ideas. From a bicycle tour along the Rideau Canal to unbutton-your-pants brunch and an underrated (and underground) museum, there is so much to experience in Ottawa. 
Cross a bridge, and you're in Hull, Quebec, in no time or stay and play in Ottawa the whole time with our list of the city's top spots.  
The best things to do and see in Ottawa
ByWard Market

A trip to the capital isn't complete without a stroll through the colourful stalls and shops of ByWard Market, one of Canada's oldest and largest public markets. The daily outdoor farmers' market runs from 9 a.m. – 5 p.m. until October 31. Within the market's four-block square are over 600 independent businesses from local artisans and cafés to breweries, so make sure you arrive hungry.
Escape Bicycle Tours
79 Sparks St.
A five-minute walk from Parliament Hill's Centennial Flame is Escape Bicycle Tours where you can rent a bike for the day or join a small-group guided tour through Ottawa's must-see neighbourhoods and sites like Sussex Drive, the Notre-Dame Cathedral and Rideau Falls.
The Rideau Canal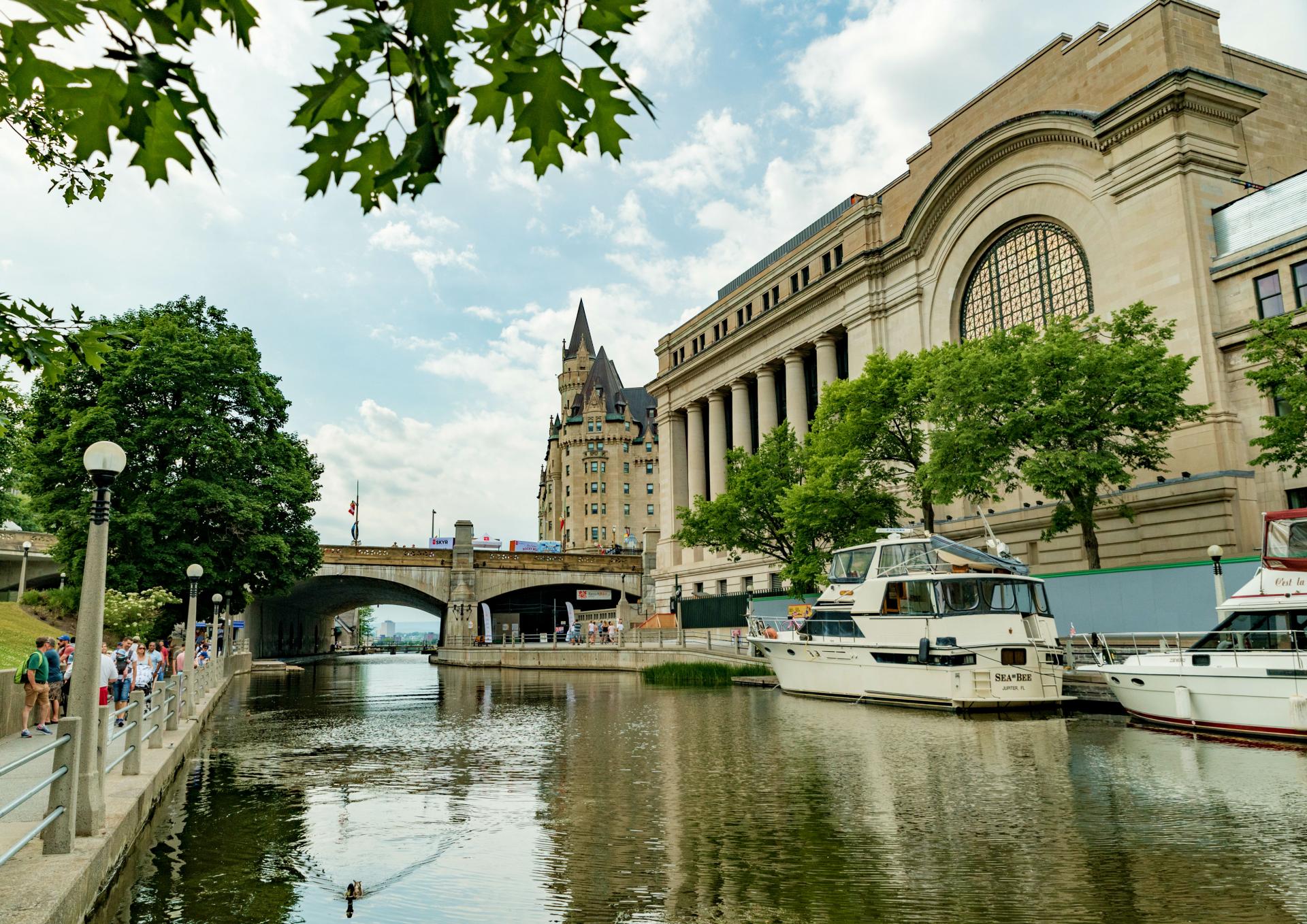 Regardless of the season, the Rideau Canal is one of the most popular spots in the capital for locals and tourists alike. A UNESCO World Heritage site, the Rideau is the oldest operating canal in North America, a series of lakes and rivers that connect the Ottawa River to Lake Ontario.
In the winter, the Rideau Canal transforms into the world's largest naturally frozen skating rink. In the warmer months, you can rent paddle-boats, canoes or kayaks to take out on the water, or sign up for a guided boat tour for panoramic city views. 
Dow's Lake
You can also rent a number of floating devices at Dow's Lake, a picturesque man-made marvel near Carleton University. Or, float to Dow's Lake along the canal on a Rideau Canal Cruise which departs near the National Art Centre and takes you past landmarks such as the ​Chateau Laurier hotel enroute to the lake. You can't go wrong with Mexicali Rosa's for tacos and tequila after a day on the water or the coastal-cool Umbrella Bar on the lake's pavilion. End your day with cocktails at the moody Moonroom.
Diefenbunker Museum
3929 Carp Rd.
The Diefenbunker is a departure from the city's big-name national museums. Just outside Ottawa, in Carp, Ont., this Cold War-era bunker scores cool points for its name alone. It was built in 1959 to shelter the Canadian government, including Prime Minister John Diefenbaker, in the event of a nuclear attack. Tours of the 100,000 square-foot subterranean facility visit the living quarters, war room and emergency broadcasting studio, all of which have a restored layout.
Alexandra Bridge
You don't have to talk (or even like) politics to admire the neo-Gothic Parliament buildings and the symbolic Peace Tower overlooking the Ottawa River from this iconic lookout spot. You could cross the Alexandra Bridge to explore Hull over in Gatineau, Quebec or stay for sunset from the bridge's lookout. Then, toast the day with a glass from Tavern on the Hill's garden patio in Major Hill's Park. 
The top places to eat in Ottawa 
Restaurant e18hteen
18 York St.
After a day of exploring the market or people watching on the Rideau Canal, feast your eyes on a fine-dining experience you won't forget at Restaurant e18hteen. Situated in a stunning reconstructed 1867 heritage building, the location is as spectacular as your meal. Focusing on traditional French cuisine with seasonal Canadian influences, e18hteen is the place for a treat yo'self steak or seafood dinner.
Fauna
425 Bank St.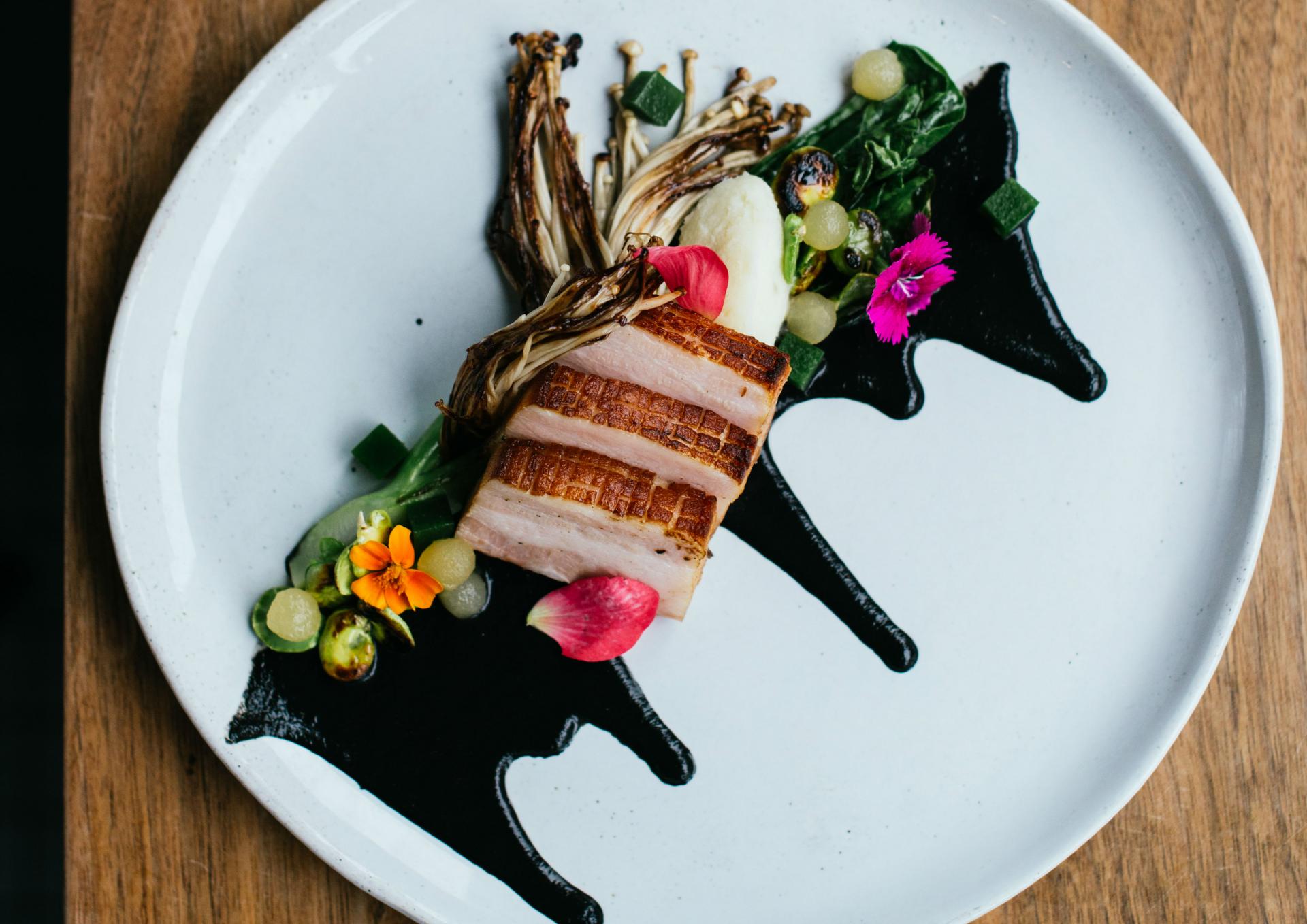 Fauna checks all the boxes you could want from a dinner spot: An inviting vibe, great food and approachable wine list. The restaurant's small-plates menu focuses on quality, mostly local, seasonal ingredients. The artfully-plated dishes draw influences from around the world with options ranging from lamb tartare with miso aioli to guinea fowl with Parisienne gnocchi. 
Elgin Street eats
Various locations
You could spend all afternoon on this iconic, village-like street lined with heritage buildings, restaurants and shops. You literally can't miss the Elgin Street Diner because it's always open; next door, get your fill of steamed buns, noodles and dumplings at Asian bar Datsun. Don't miss carb-loading at SconeWitch for the city's best, you guessed it, scones. 
Chesterfield's
1433 Wellington St. W.
It's easy to see where popular brunch spot Chesterfield's gets its name, with its interior decorated with mismatched chesterfields (that unique and unnecessary Canadian term for "couch") and 1970s-style knick-knacks. Most of the furniture is secondhand, in keeping with the restaurant's commitment to eco-friendly practices — they're powered by hydroelectricity and don't use styrofoam. Although the menu at Chesterfield's channels classic diner fare, the restaurant bills itself as "a not-so greasy spoon" thanks to their grease-free cooking methods.
The best hotel in Ottawa 
Le Germain Hotel Ottawa
30 Daly Ave.

This boutique hotel brings artistic charm, homey vibes and impeccable lighting to your downtown Ottawa stay. Rooms range from the Classic to the Prestige Suite and each one comes with heavenly goose-down duvets, stunning printed images by Montreal photographer Julie Couture and design-forward accents. The central location puts main attractions like Confederation Park, Elgin Street and Parliament Hill all within walking distance.