Merrill House: What's the draw
After spending the weekend here, I am officially obsessed with Merrill House in Prince Edward County. A display of sparkling crystals and taxidermy butterflies and birds greets you in the foyer. Every inch of Merrill House is decorated with intriguing art pieces, artifacts and vintage furniture — many items from owner Jordan Martin de Rosales' travels. It's like stepping into the home of an eccentric millionaire, only the service makes you feel like you're the one worth a million bucks.
Each of the 14 rooms is unique, but all of them feature modern amenities including a smart TV, coffee and tea amenities, a rainfall shower in the bathroom and, my personal favourite, a satin robe to lounge in while sipping wine in your room — or anywhere on the property.
Merrill House: What's on the menu
All too often, a breakfast included in a hotel stay means sad pastries and yogurt, but not at Merrill House. Start your day with freshly squeezed orange juice, croissants, fruit salad and your choice of a hot item like fluffy ricotta pancakes or a full English breakfast — all included in your stay.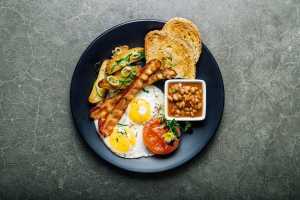 In the Cellar restaurant, fine French fare beckons you in for a sumptuous three-, four- or five-course meal. Start off with appetizers such as Enright Farms beef tartare, before tucking into main dishes, including the perfectly seasoned and prepared rack of Ontario lamb. Wine pairings are optional, but you would be remiss not to sample at least a few selections from the list that earned Merrill House an award of excellence from Wine Spectator. Prince Edward County's wineries are especially represented here.
Merrill House: What else
The amenities alone could tempt us back to Merrill House again and again. Pose for a complimentary Polaroid photo to commemorate your stay before taking a self-guided audio tour of the hotel. It doubles as the Merrill Museum, with photos, artifacts and art on display, tracing back the history of the property and the surrounding area.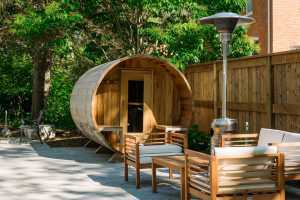 On Sundays, the team from nearby Serendipity Yoga runs complimentary sessions on site. Afterwards, unwind in the barrel sauna or with a glass of wine by the fire (indoor or outdoor).
Before turning in for the night, choose your favourite aroma blend for the complimentary pillow-scenting service that will whisk you off to sweeter dreams.
Rooms from $425 per night, merrill-house.com