What to do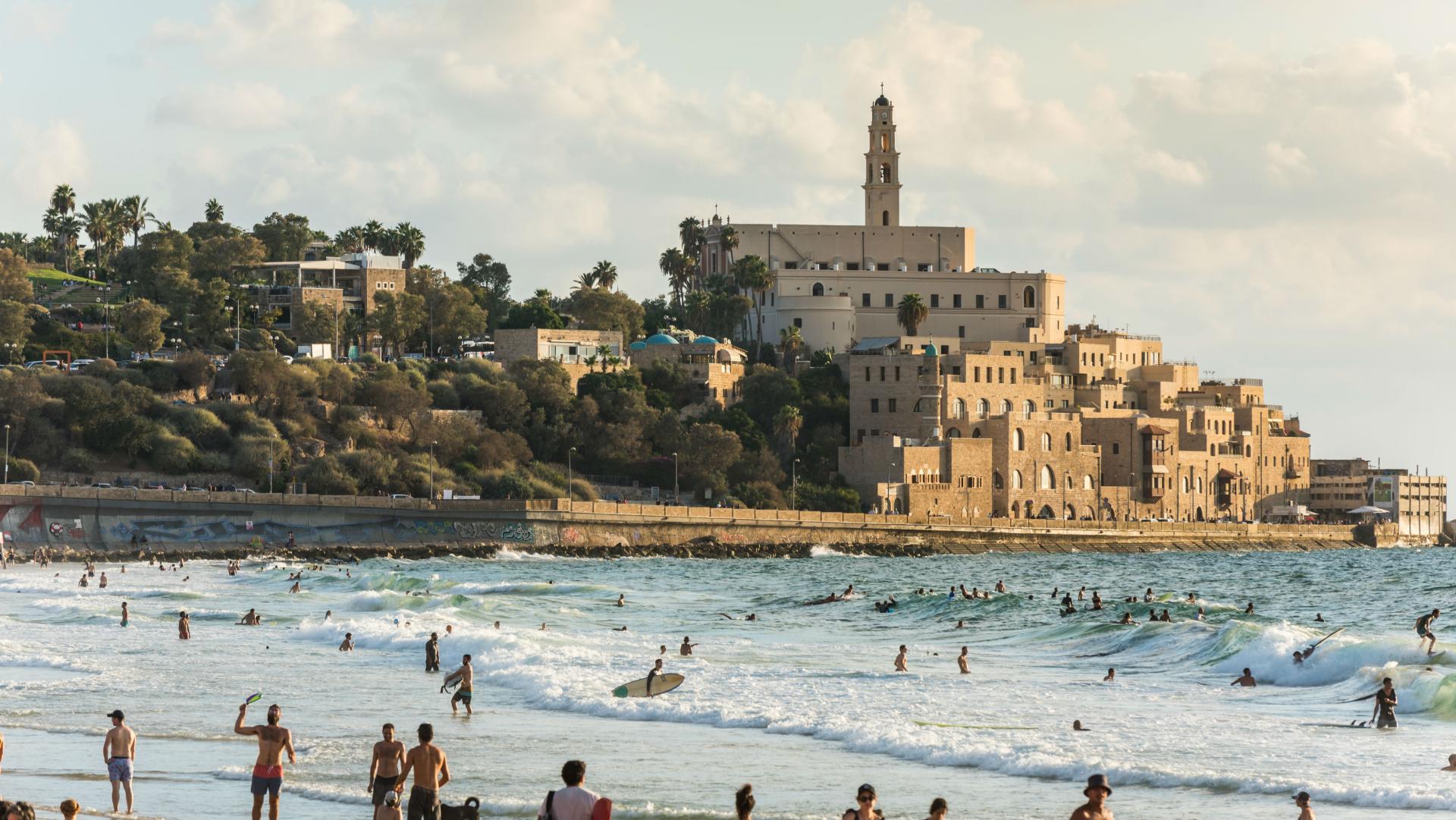 The ever expanding boardwalk is one of the best outdoor attractions of the cosmopolitan city. The sprawling promenade acts as a spine to many of Tel Aviv's neighbourhoods, allowing easy exploration (on bike or electric scooter) of the city's distinct districts. Some of the best Mediterranean beaches can be seen between the Bauhaus architecture on one side and cerulean waters on the other. 
Follow the boardwalk to its southern end and you'll enter the ancient port city of Jaffa. A photographer's dream come true, the walled city looks like an outdoor bazaar. You'll find an endless network of twisting alleys dressed with hundreds of antique shops, galleries and restaurants. Venture deeper and you'll stumble upon the Jaffa Flea Market, Shuk Hapishpeshim. There's an entire section dedicated to local food. Note: cash is king in these streets. When you're done exploring Jaffa's charming corners, browse through antique and contemporary Israeli art at the Ilana Goor Museum and take in panoramic views at the Ottomon-era clock tower.
What to eat and drink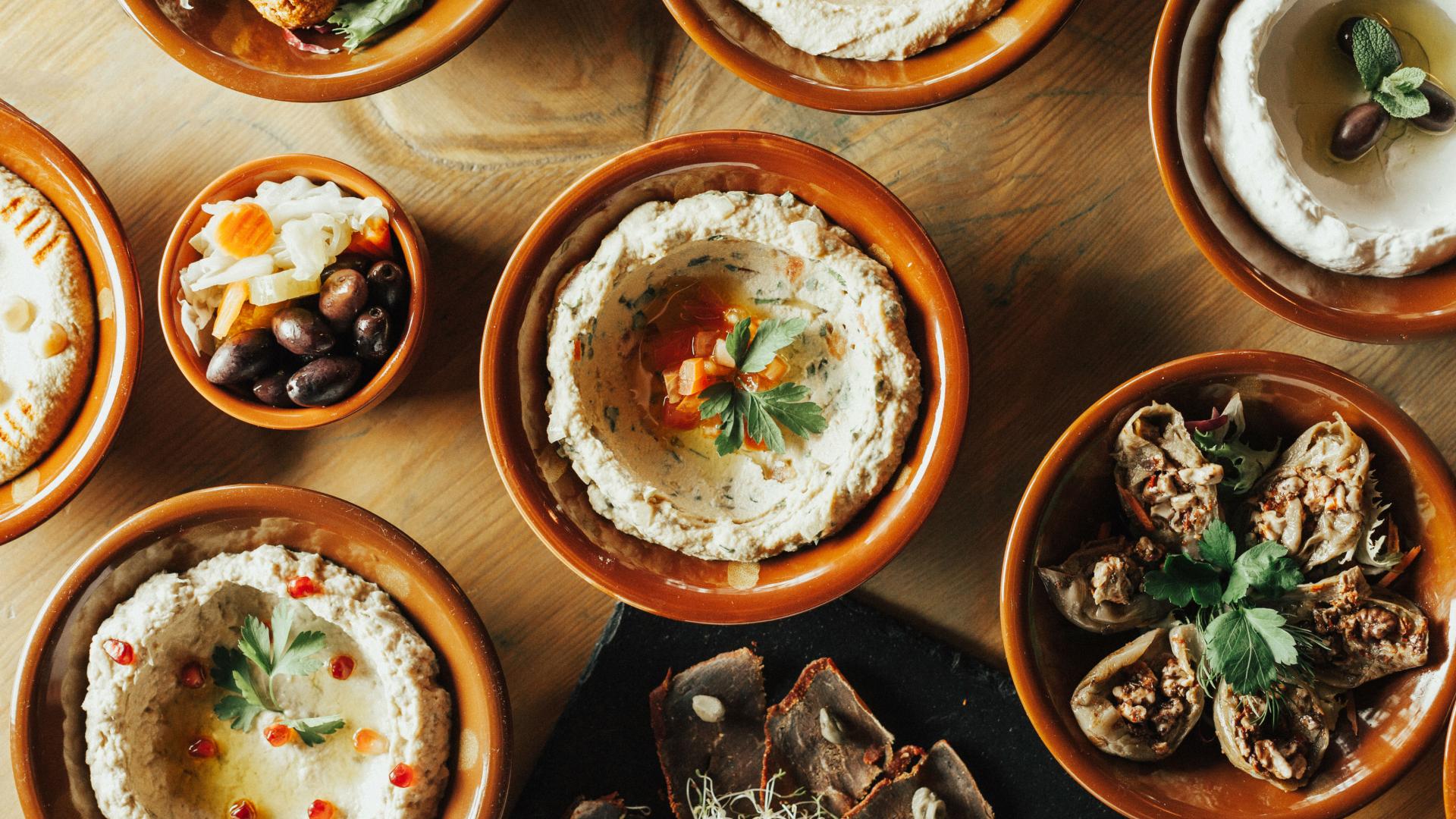 Walk through the Carmel Market to get an understanding of the vastly different influences on Tel Aviv's food scene. Shlomo & Doron Hummus presents some of the best bowls of hummus you'll find in the city, so try a few varieties. For coffee and vegan food, all the socialites head to Cafe Yom Tov. Go to Sabich for spicy stuffed pitas with mango pickle – dubbed the quintessential Israeli sandwich. Finish off with malabi – Israeli milk pudding – at Hamalabiya.
While it is technically an hour from downtown TLV, the Eucalypytus is a rite of passage for anyone curious about traditional yet progressive Israeli cuisine. Owner and chef Moshe Basson is one of the few Israeli chefs who pulls from ancient and biblical texts to create lavish feasts and tasting menus that marry a classic slow-food approach with modern techniques. Basson preaches a philosophy of communal dining and making new friends. Staff are known for surprising guests with large feastable platters of food meant for sharing.
Where to stay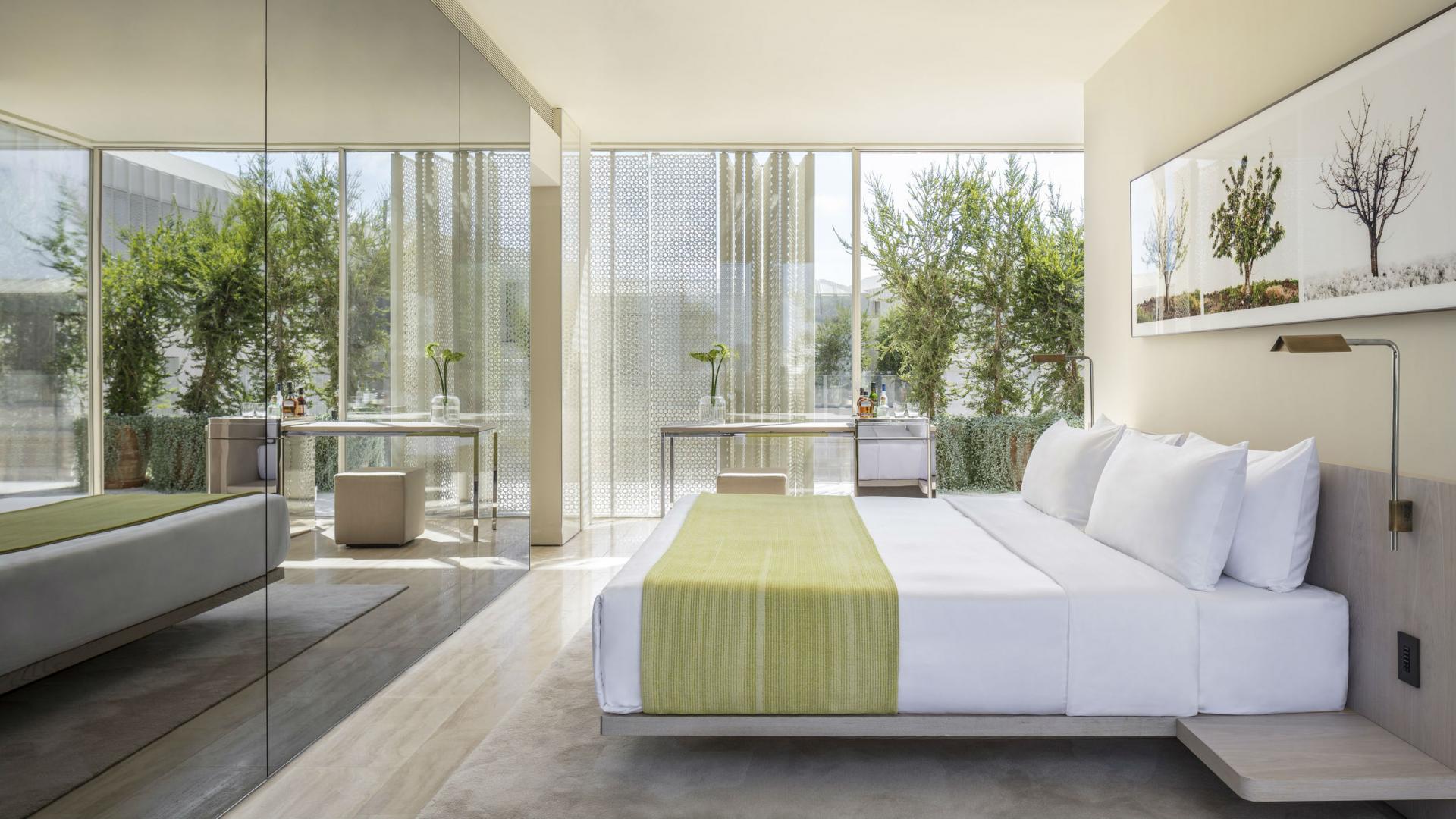 Geared to travellers that want a mix of pampered luxury with a convenient location, the Jaffa is a 120-room property in the heart of lively Jaffa Port. The School of the Sisterhood of Saint Joseph convent was converted into the stunning urban resort a few years ago. Much like its surroundings, the hotel has two identities: in one wing it feels like you're staying in an ancient palace with immaculately preserved rooms; in the other the mood is chic, complete with modern amenities. The old converges with the new in the hotel's Chapel - a former prayer space that is now a hot spot for cocktails and bites. Luxuriate in the hotel's L.RAPHAEL Beauty Spa or head out for a quick walk into the city's historic old market.