Lean in close, reader, and discover one of America's best-kept travel secrets. We're talking about western North Carolina; often overlooked as a bucket-list destination, it's a land of mysterious mountains, thriving under-the-radar culinary scenes, deep affections for good music, bustling nightlife institutions and, above all else, heaps of good ol' fashioned Southern hospitality.
For an escape from everyday life, there's no better place for an epic road trip. Your western North Carolina experience will vary greatly depending on where you stay, but no matter the location, you'll find kind people, great food and an infectiously rustic joie de vivre. Pack your wanderlust, and let's hit the road.
Asheville, North Carolina
Bubbling to the brim with epicurean indulgences, Asheville, NC is a food lover's paradise. Surrounded by a sea of lush forests and the towering Blue Ridge mountain range, the metropolitan oasis topped Yelp's list of best U.S. food cities last year. In the downtown area, take a tour of Asheville's cornucopia of five-star restaurants (Strada Italiano, Mountain Madre) that exist within walking distance of one another, or peruse the small army of hip craft breweries that draw rowdy after-work crowds (DSSOLVR, Burial Beer Co.).
Not just contained to its eateries and drinkeries, the city's vibrant spirit bleeds onto the sidewalk. On every block, street musicians wheel out portable speakers and entertain passersby with everything from hip-hop ballads to acoustic bluegrass crooning. Noise is everywhere, all the time — even in the evening, you'll be serenaded by an orchestra of crickets that add their tune to the Asheville air.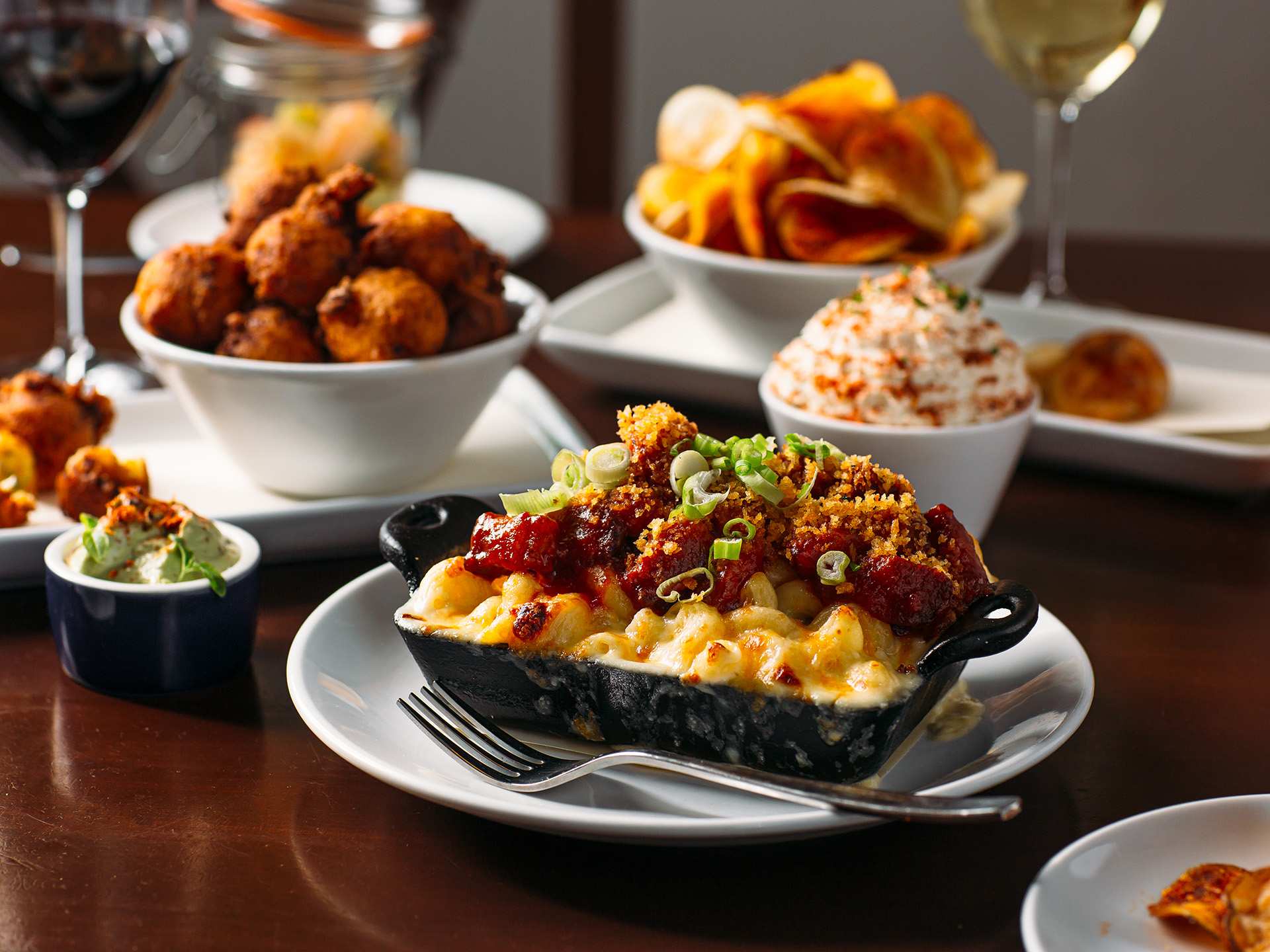 Hendersonville, North Carolina
Just a 40 minute drive from Asheville, downtown Hendersonville's peculiar mix of small town charm and big city energy can, at first, befuddle. Soak it in with a stroll down Main Street, the city's heartbeat lined with more than 70 specialty stores and 20 restaurants. Wander into the wacky and wonderful Appalachian Pinball Museum, tuck in to a lavish meal at Postero (the best eatery in town), then imbibe a craft cocktail at Edgar-Allen-Poe-themed bar, The Poe House.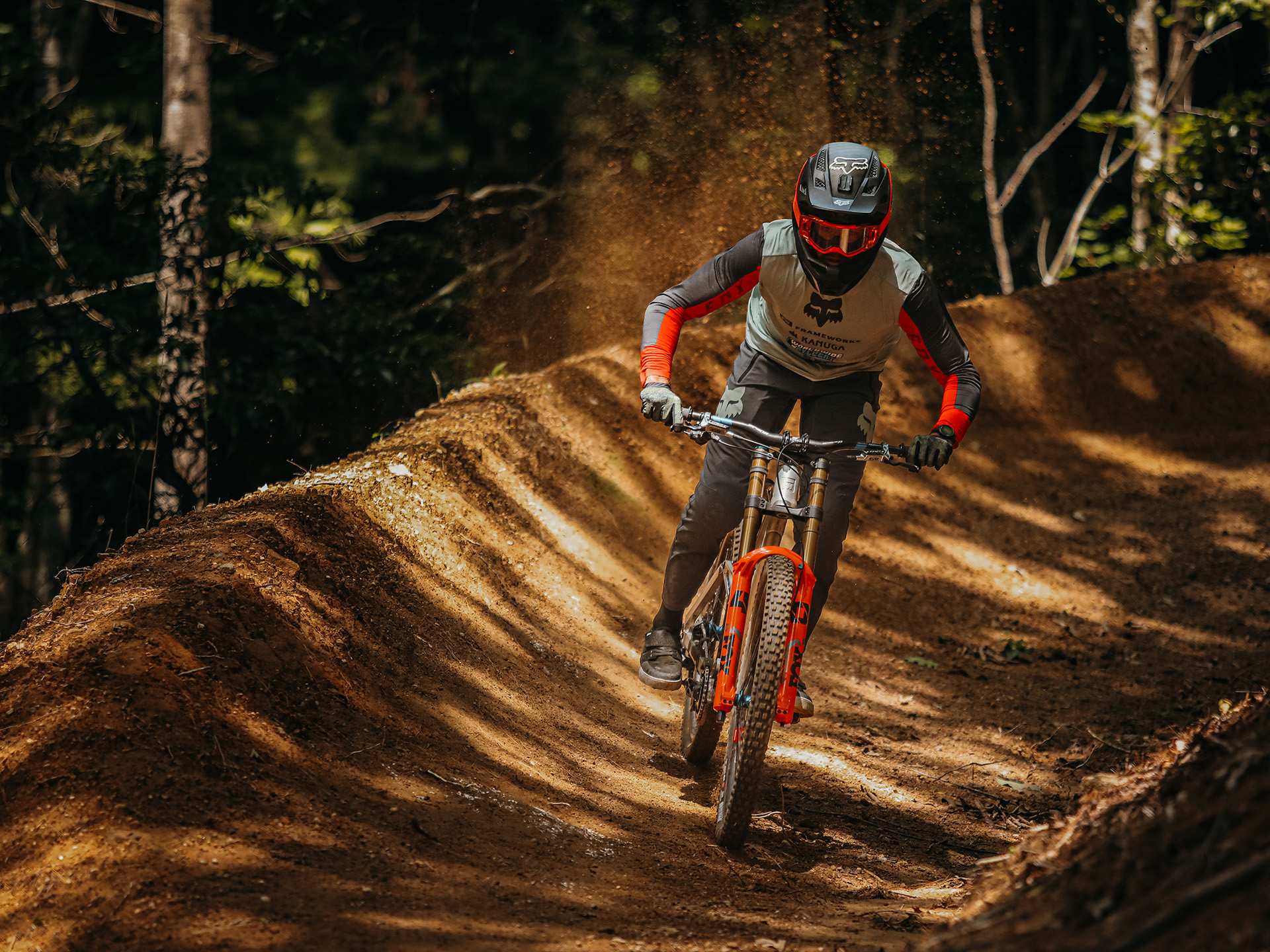 Hendersonville isn't just its stellar downtown, though. Thrill seekers will love the exhilarating mountain biking trails at Ride Kanuga, or the indoor rock climbing walls at The Riveter. Then, be sure to ogle at the castle-esque Sierra Nevada brewery before ending your day with stunning mountain views at Jump Off Rock lookout point.
Brevard, North Carolina
Brevard is the essential stop on any western North Carolina road trip. Proudly boasting the title of "North Carolina's Land of Waterfalls," it's home to 250 beautiful chutes that range from scenic trickles to thundering displays of natural force. Visit Triple Falls (a filming location for The Hunger Games) in DuPont State Forest, or one of the many other falls that reside in the 500,000-acre Pisgah National Forest that neighbours Brevard. Head into the thicket for stunning mountain hikes, campgrounds, natural water slides and other exhilarating outdoor activities.
In cozy downtown Brevard, keep an eye out for white squirrels. If you don't spot one of the elusive critters that live in the area, you'll certainly notice the adorably bizarre statues created by residents in their honour.
If you simply need more time to soak in all that Brevard has to offer, park and stay the night at The Sunset Motel. It's a classic, vintage motel experience with modern amenities, and the option to book apartment-style rooms for a bit of extra space to stretch out after a day of driving.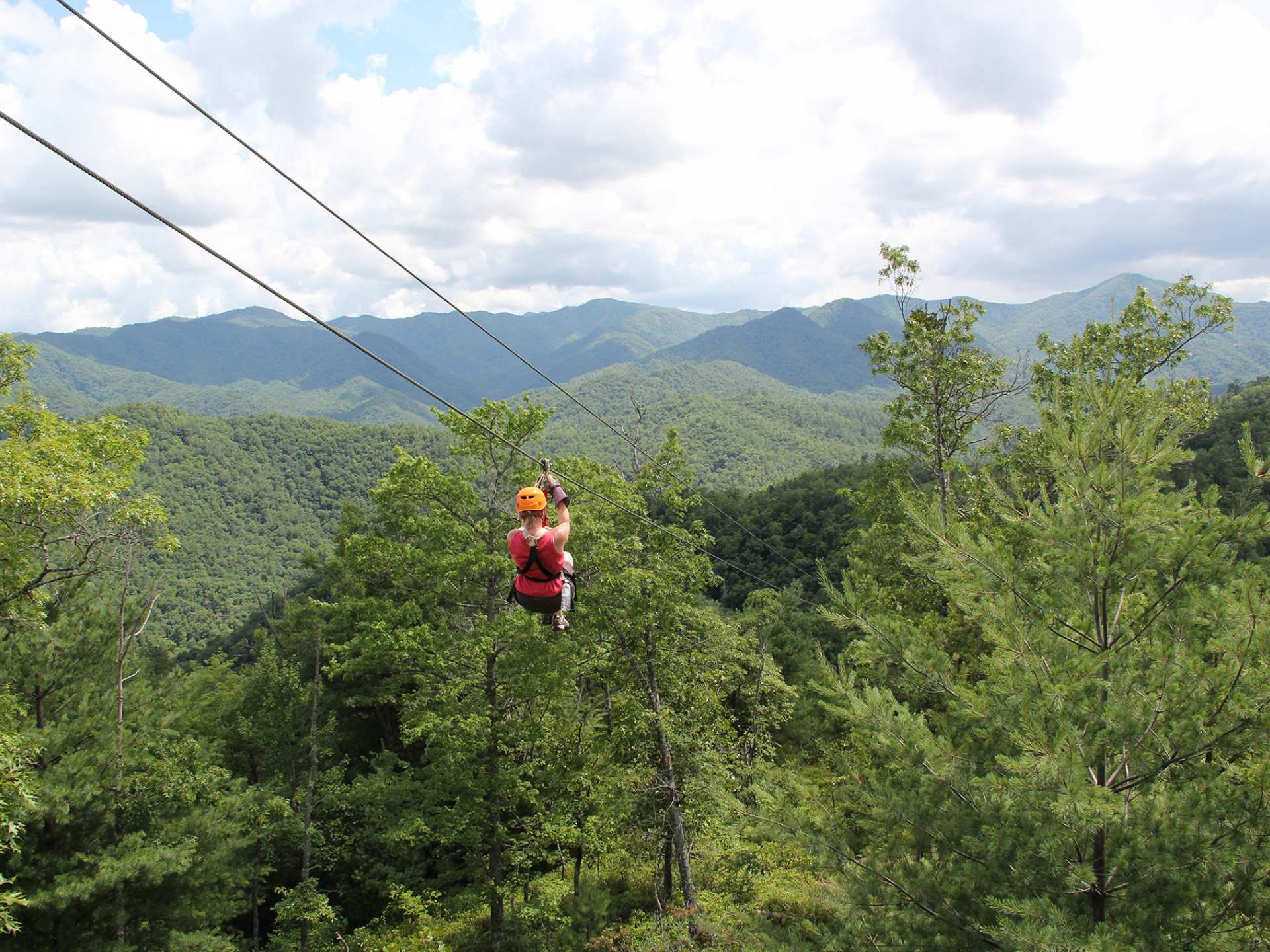 Bryson City, North Carolina
It's hard to imagine a more perfect spot for a day trip than Bryson City. The teeny mountain town (population under 2000) is the jumping off point for some of the best excursions western North Carolina has to offer, like the Nantahala Outdoor Center (NOC). The outdoor recreation company offers a range of activities that are a fit for thrill-seekers of any skill level, like white water rafting down the Nantahala River, a mountain biking tour of Flint Ridge, or zip lining more than 100 metres in the air through the Smoky Mountains.
If you'd prefer to keep your adrenaline levels in a somewhat normal range, board the Great Smoky Mountains Railroad for a scenic trip through some of the areas most breathtaking vistas. The Tuckasegee River excursion is a four-hour round-trip from Bryson City to Dillsboro and back, and passes by the waterfall filming location for The Fugitive.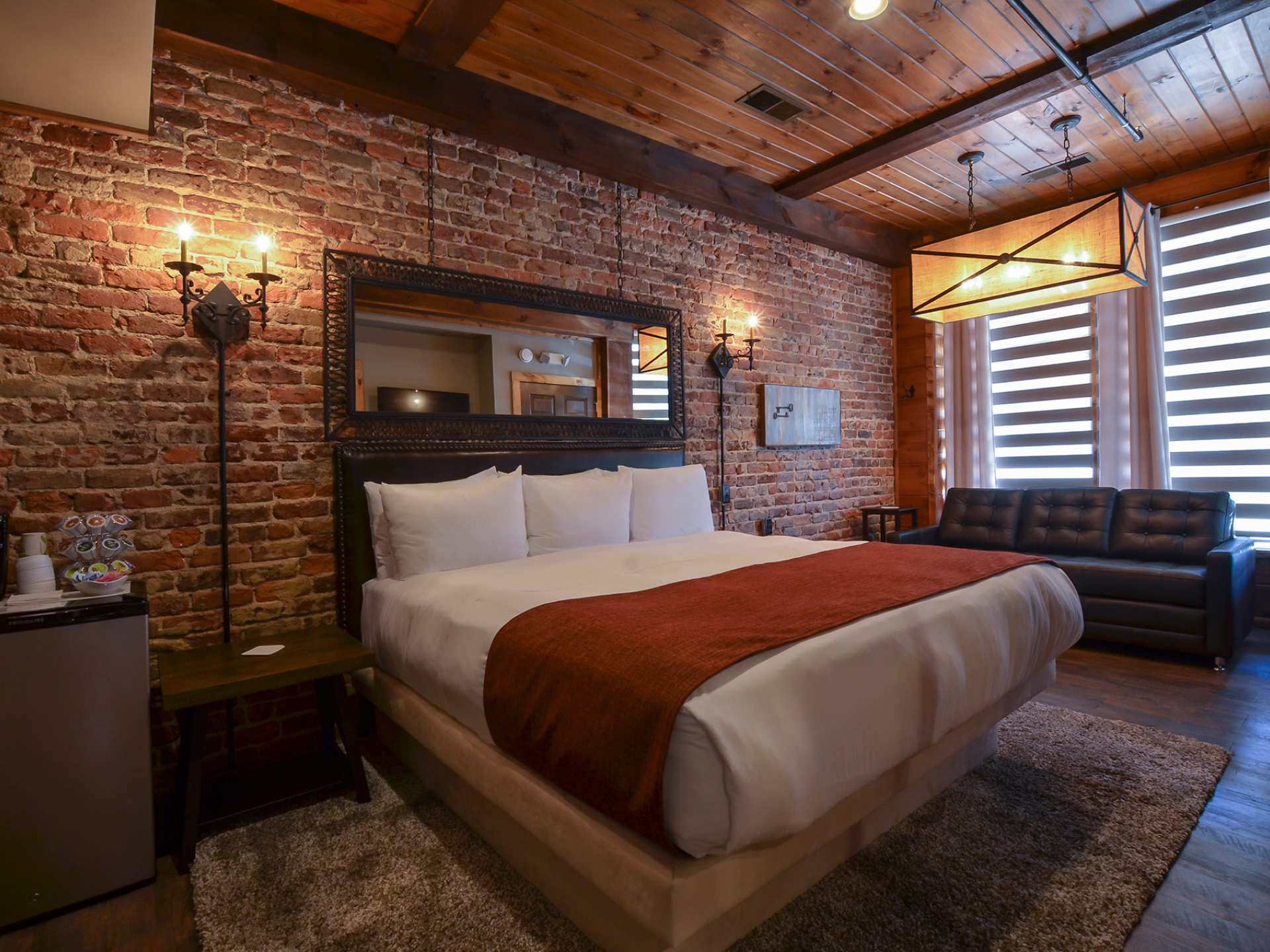 After your long day of heart-pumping activities and sightseeing, hang your hat at The Everett Hotel. Formerly the century-old Bryson City Bank, the building was converted into a luxury boutique hotel in 2015 but still bears features from its past life.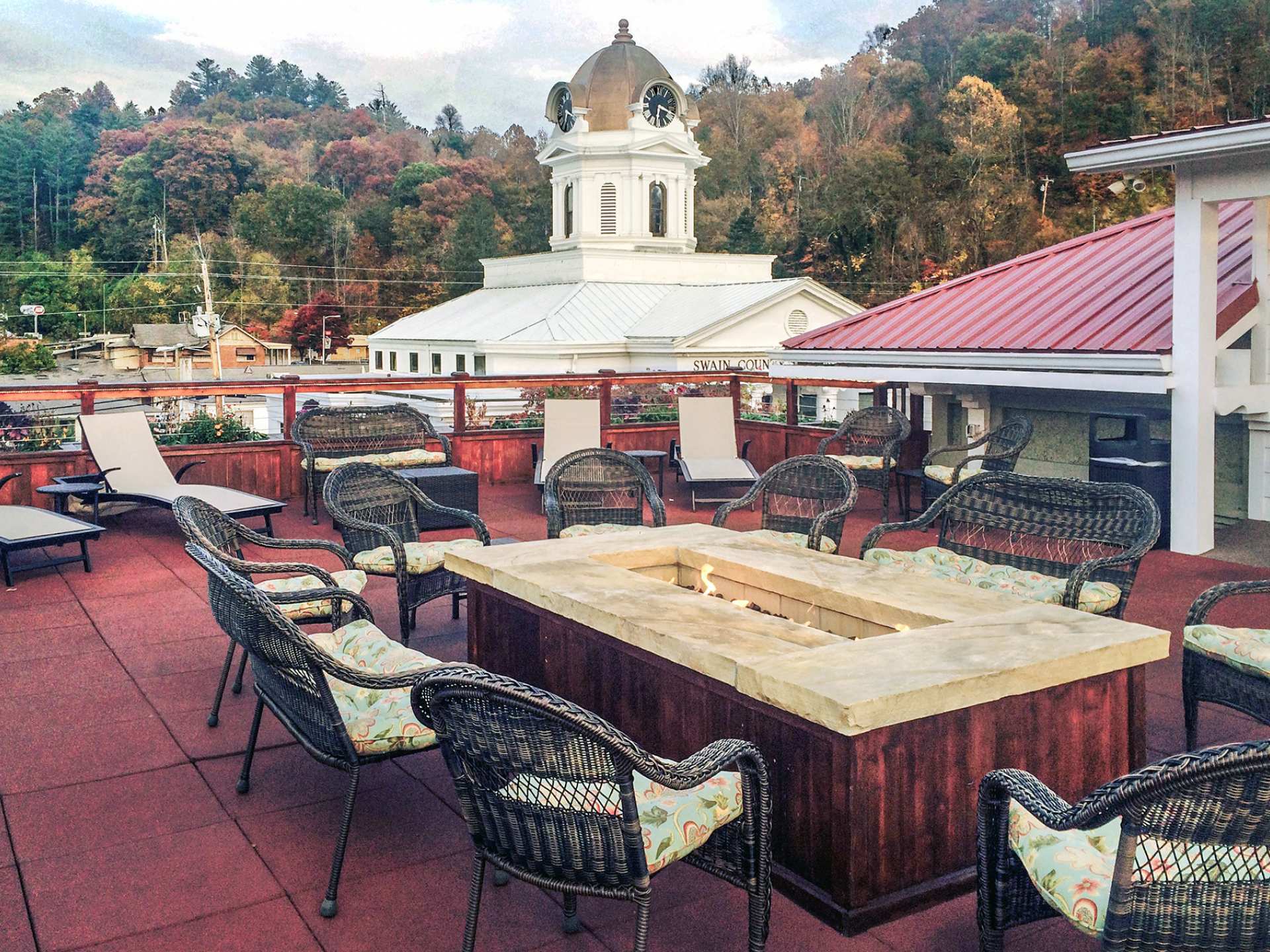 Downstairs, grab a stiff Smoky Mountain Mule from The Bistro at The Everett, then bring it to the rooftop terrace for panoramic views of the surrounding mountains. 
Where to stay: North Carolina
The Henderson is a classic three-storey revival hotel in downtown Hendersonville built in 1921, and its historical bones continue to be evident today. Innkeepers Michael and Jeanne Gilligan, who you'll likely be greeted by upon arrival, have lovingly crafted a unique, quirky and memorable experience for all of their guests.
Vintage decor blends in seamlessly with modern luxury in the rooms, and old-timey film memorabilia studs the walls everywhere else — you'll feel like you've just stepped into a bygone era.
Keep your eyes peeled for the hotel's permanent guests: Michael and Jeanne's big fluffy cats, who roam the hallways in constant search of ear scratches from visitors. There's even an al fresco restaurant serving outstanding eats — Harvey's, where Michael moonlights as executive chef and Jeanne as mixologist.
A road trip through western North Carolina is a once-in-a-lifetime experience, but we'd love to come back every year. From soaring mountains teeming with nature excursions to thriving cities with vibrant food scenes, the state's bounty of experiences will guarantee a memorable adventure.