To really experience Oregon, you have to get out of Portland. We know, we know: Portland is pretty cool, but even the locals will tell you there's more to see outside their city. Central Oregon, for instance, is where urbanites go to escape it all – yet still find plenty of things to see, eat and do.
Only three hours away from Portland by car, this area is as photogenic as it gets, with more mountains, lakes and high desert foliage than you could possibly snap in a week. And since it's part of a volcanic region, you're bound to see snow-capped peaks in the distance wherever you are.
But there's more to Central Oregon than the great outdoors: there's great food, great craft beer and great places to drink coffee too, much of which can be found in the too-cool-for-school city of Bend, the Western-themed town of Sisters and the quaint community of Redmond.
Even the water is delicious. Bend received a tasting award for its clean water, which explains why the beer scene is so big. Here you'll find the state's largest brewer, Deschutes Brewery, along with dozens more like Silver Moon Brewing and the Crux Fermentation Project.
Of course, where there's good beer, there's good food. In Bend, you can enjoy a spicy fried chicken sandwich at Boxwood Kitchen, or go for even more vibrant flavours at Spork with dishes like lomo saltado and peanut tomato curry. Over in Sisters, pick up the beloved bread sticks at Sisters Bakery in flavours like jalapeño and cheddar bacon.
When you've reached the limit of your stomach (and waistband), walk it off at the Smith Rock State Park, Oregon Desert Trail or Deschutes River Trail, all of which are guaranteed to give you memorable panoramic views. If you want more of a low-key stroll, roam inside the last Blockbuster store (yep, the one that went viral) on the planet for a nostalgia hit. Once you've burned all those calories, simply rinse and repeat.
Central Oregon: your essential guide
What to do
Deschutes River Trail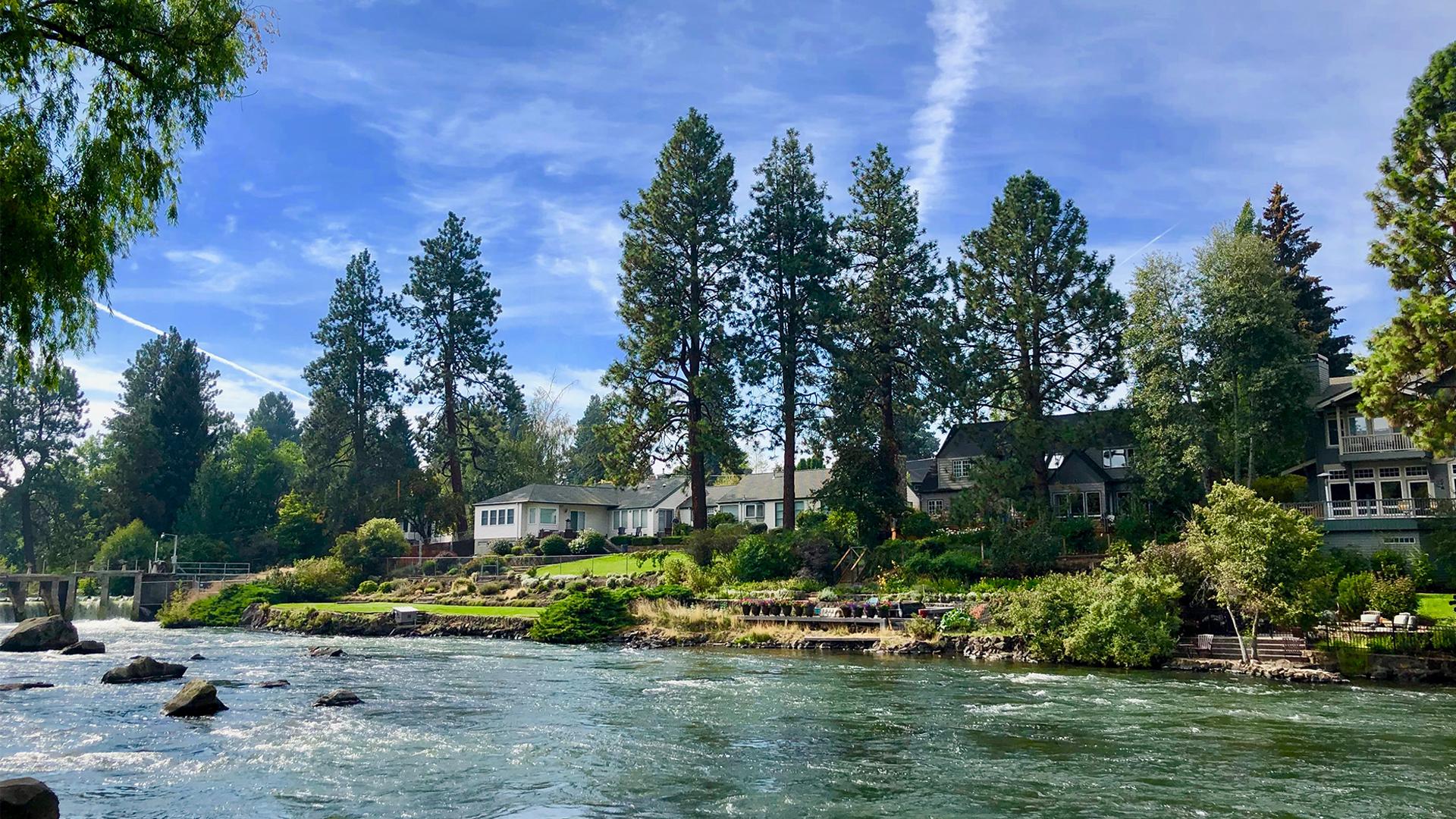 Bend locals love to brag about all their natural wonders and to be honest, it checks out. Endless swathes of gorgeous forests are easily accessed from the city – the Deschutes River Trail starts near the Old Mill District shopping haven, so you can park your car and embark on a hike or bike ride along the river. If you're there in the summer, you might see some people floating down the river on blow-up mattresses.
Hop in the Spa
If Portland's motto is "Keep Portland Weird," then Sisters should be "Keep Sisters Weirder." This quaint little ranch town north of Bend features storefronts that look like they're part of an Old West movie set. With that in mind, it makes sense that America's first beer spa is located here. Mike Boyle co-founded Hop in the Spa after a car accident led him to discovering the medicinal powers of hops. Inside, you'll find two cedar tubs filled with beer, fresh hops, essential oils and trace minerals for the strangest, most relaxing soak you'll ever have.
What to eat and drink
Sisters Coffee Company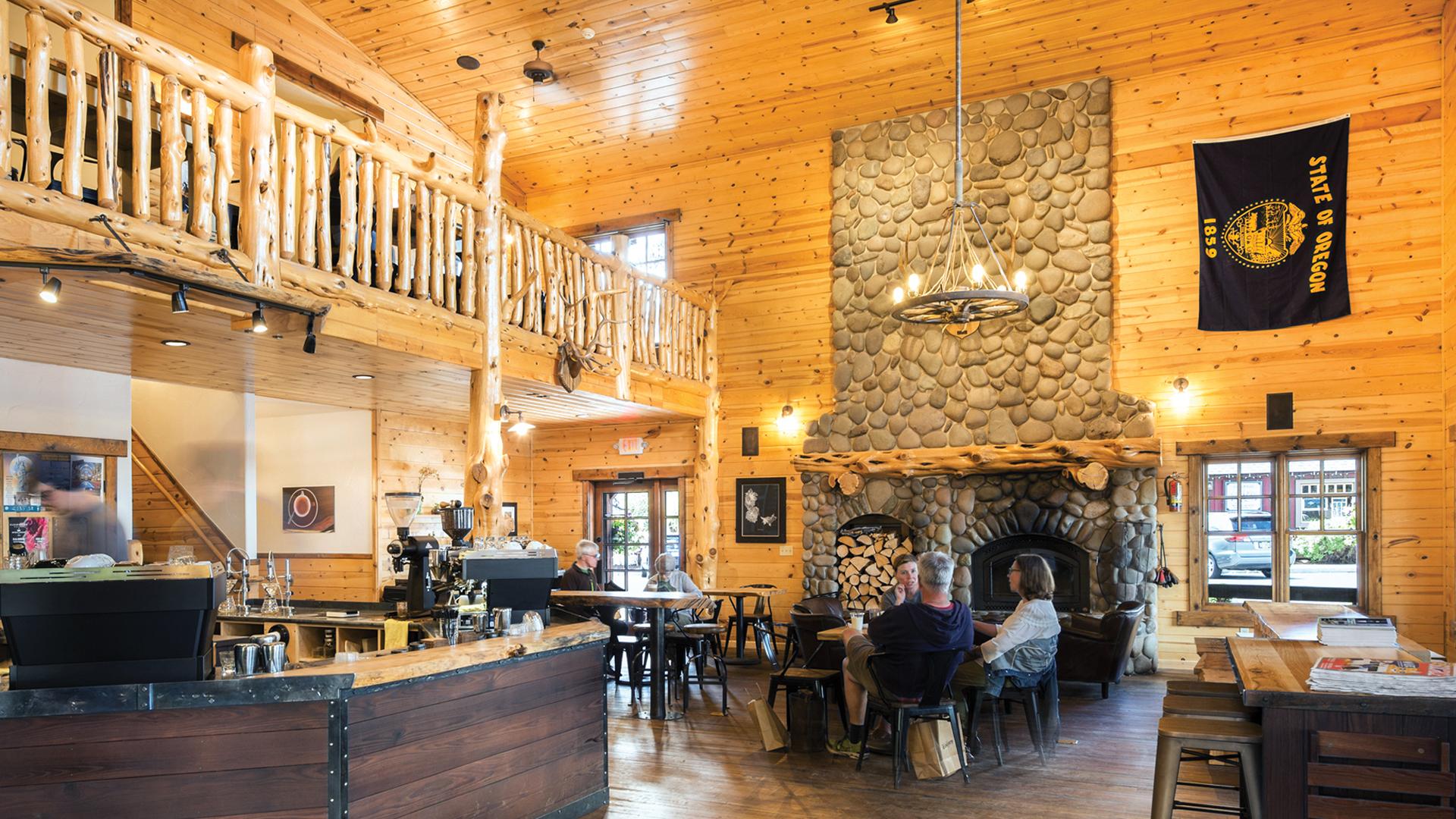 Once you visit Sisters Coffee Company, you'll start making breakfast your most important meal of the day. Founded in 1989 by the wife-and-husband team of Joy and Winfield Durham, whose three children now run the joint, this café is Sisters' go-to for English muffin sandwiches, house-made granola bowls, artisan toasts and single-origin coffee. It's set in a luxurious log cabin with high ceilings and plenty of seating, so take your time drinking your foamy latte; you're probably going to stay a while.
Riff Cold Brewed Coffee Taproom
In Bend's Box Factory, you'll find some folks who take their cold-brewed coffee very seriously (tip: don't call it iced coffee). Owned by Paul Evers, Riff Cold Brewed Coffee Taproom churns out a variety of cold-brewed coffees, as well as teas, craft beers, ciders, kombucha and coffee-based cocktails – the Cold Fashioned is an inventive riff on the whisky-based classic cocktail. Pair your drink with a selection of contemporary dishes that are so artfully displayed you'll be tempted to take a photo.
Deschutes Brewery & Public House
If you're thinking of having a multiple-rounds-of-beer kind of night, then you'll need some hearty food. The Deschutes Brewery Public House in Bend has all the necessary pub fixtures – pizzas, burgers, sandwiches – as well as some fancier fare (hello, truffled mac and cheese). There are more than a dozen taps to choose from, including gluten-free varieties. If you can't decide, the Black Butte Porter and Jubelale are good bets. Otherwise, be adventurous and build your own tasting tray with a bit of everything.
Where to stay
Black Butte Ranch
Looking for a resort that's got more to do than beaches and buffets? Black Butte Ranch, located 13 kilometres west of Sisters, is a former cattle ranch with stunning views of the Cascade Mountains. Fill your days with mountain biking, hiking, golfing, fishing and swimming in one of the six pools. Oh, and bring the kids and pets. Like the locals, this resort is extremely accommodating.
Wall Street Suites
For those averse to living in cookie-cutter hotel rooms, consider staying at one of the cozy-chic apartments at Wall Street Suites. Don't be fooled by the motel-like exterior; the suites are equipped with full-sized kitchens, walk-in stone showers, large flatscreen TVs and ample amounts of space. There's no restaurant on site, but you're within walking distance of downtown Bend and all of its independent shops and restaurants – or make a brewery pilgrimage on a complimentary cruiser bike.