Why do we travel? It's a question I've been asking myself and others for some time now. The obvious reason is to experience a new place, but I think it goes a lot deeper than that. Travel is a privilege, a great joy and, sometimes, a real pain in the ass. It puts stress on your bank account, the environment and your patience. It can test you. It can change you. And it can also come to a complete stop as we've witnessed numerous times over the course of the pandemic. So, next question: Where do we go from here?
"As humans, we need opportunities to reconnect with nature and people outside of the demands of everyday life," says Britt Kasco, founder and CEO of Ontario-based adventure travel company Origin Travels. "We need to be reminded that our bodies are made for more than spreadsheet editing."
Kasco started Origin Travels when she noticed a gap in off-the-beaten-path experiences for solo female travellers. "It was very much wine, yoga, detox, and these really exclusive high-end boutique and luxury experiences. There were no women-focused tour groups that encompassed those boots-on-the-ground experiences," she says.
She dedicated the next four years of her life to creating memorable experiences for women travellers near and far, acquiring investors and building thoughtful itineraries — then March 2020 happened.
Did I know I was looking at the next two years of dormancy for this business that was just getting off the ground?
"Did I know that I was looking at the next two years of dormancy for this business that was just getting off the ground? No, but on the other hand, the stop gave us the opportunity to really recalibrate and rethink the way we move through the world," Kasco explains.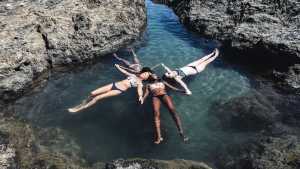 Origin Travels managed to survive, but Kasco wants more than survival for her company and for tourism. This means creating practices that are respectful and cognizant of cultures and environments, so that when Origin takes groups back to Costa Rica, Guatemala and Kenya (as they are planning to do this year), they are doing so in ways that support local communities.
Origin's itineraries include stops at businesses owned and operated by women. This year, the company plans to implement a global training program to ensure all tours are run by local female guides. And, to offset their carbon footprint, three trees are planted for each traveller. "These small changes about the way we spend our travel dollars are incredibly impactful to the communities we visit. It's not charity, it's change," says Kasco.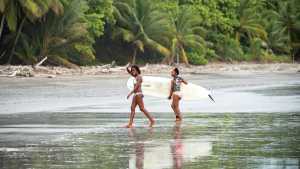 Since the pandemic started, we've seen this shift to supporting small local businesses more than ever within our own communities. Why not take that energy when we travel internationally as well?
Pre-pandemic, travel and tourism accounted for 10.4 per cent of the world's GDP and was worth $11.5 trillion. According to the Tourism Association of Canada, "Before the pandemic, Canada's tourism industry was worth $105 billion in total economic activity and accounted for 1.8 million jobs." In 2020 alone, the global travel and tourism industry suffered a loss of almost $5.6 trillion.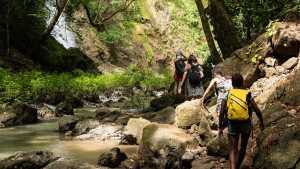 The distribution of wealth that tourism provides is vital for both the Canadian and the global economy; the caveat being that it only starts to recover when people and their wallets are ready to get back out there.
"Revenge travel — we've seen examples of it already. Champagne sales have gone crazy and so have suite sales in our hotels with people buying upgraded rooms," says Laura Pallotta, vice president of sales and distribution for Marriott in Canada. "Some people don't like that term, 'revenge.' I think it's fun. I think it's a very optimistic term," she adds. Balling out on Dom Pérignon at the Ritz-Carlton does sound like the best kind of revenge. And, hey, if it helps support the tourism industry, we'll have another glass, thank you.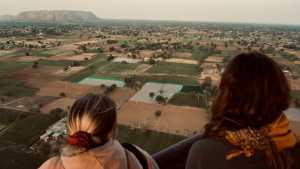 How we spend our travel dollars is always subject to change. And where we choose to spend will continue to shift immensely over the next couple of years. In the thick of the pandemic, the emphasis on travelling locally was huge. With borders closed, many landlocked Canadians looked to their own backyard for an escape from the throes of Zoom hangs.
"In Canada, our domestic business (Canadians travelling within Canada) has typically been about 85 per cent of our overall business. But over the course of the pandemic, that has increased to 93 per cent," Pallotta says.
Our domestic business has typically been about 85 per cent. During the pandemic, that increased to 93 per cent
For a lot of Canadians, the headache of constantly changing travel restrictions, added costs and the multiple entry requirements that came with leaving and then returning to Canada just wasn't worth it. But travelling within Canada and exploring your home province was still fairly accessible, and actually pretty great.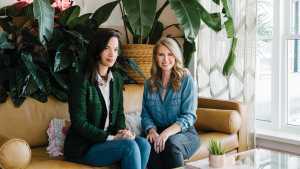 "We launched a work-vacay package. Everybody was working remotely, so people had the flexibility to come here for five days, set up a little workstation and enjoy Prince Edward County in the evening," says April Brown, co-founder of The June Motel. "That was really successful in the early days of COVID when people just wanted to get out of their homes."
Creating packages that catered to the new work-remote wave wasn't the only thing best friends and moteliers April Brown and Sarah Sklash launched during the pandemic. They also developed an online store, bought and renovated a second roadside motel (this time in Sauble Beach) and had the entire process filmed for their 2021 Netflix show Motel Makeover, which aired in 190 countries.
"I think The June has introduced a new, young millennial clientele to these destinations that we've opened up in," says Sklash. Their Sauble Beach location opened in 2020 on Labour Day weekend when most of the town's businesses would typically shut down for the year. The addition of the motel, its on-site restaurant and all the surrounding hype extended the life of the summer beach town, bringing new visitors and business off-season.
"The June definitely contributes to tourism recovery. The fact that we launched a Netflix show during COVID really put Ontario destinations on the map, globally. We're getting messages from people in Australia, Brazil, the U.K. It's really cool to see Ontario get that spotlight," says Brown.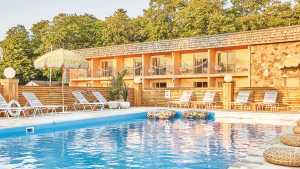 It's part of the reason why the two started The June in the first place. They didn't want to get on a plane all the time to have a great vacation. They wanted to be able to get in their car on a Friday after work, drive two hours or so, and stay somewhere really special.
This trend is rising with new properties popping up all over the province: Penny's Motel in Thornbury, Wander the Resort in Bloomfield and the ultra-modern Arcana "mirror" cabins at an undisclosed forest location northwest of Toronto.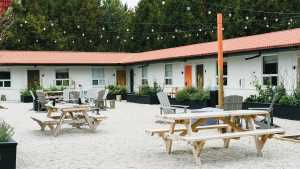 However, where there is increased demand, higher prices tend to follow. Travelling locally is still expensive and most locations require a car to get there. The temporary Ontario Staycation Tax Credit for 2022 aims to help with these costs. The credit allows Ontario residents to claim a percentage of accommodation expenses, hopefully giving folks an incentive to book that Ontario adventure they've been thinking about.
And what's a more fulfilling way to explore the province than with the stories of the people who were here first? "Indigenous people are the original tour guides of these lands," says Kevin Eshkawkogan, CEO of Indigenous Tourism Ontario (ITO), the province's dedicated tourism organization supporting the growth of authentic Indigenous experiences and cultural preservation. "We're not going anywhere, so let's make this work. How can we all work together? What is this 'us' and 'them' stuff?" He asks. "It's nonsense."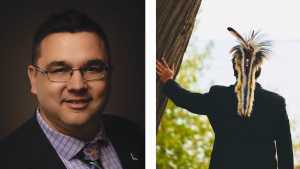 Through marketing initiatives, membership benefits, and the development of collaborative programs and partnerships, ITO is all about uniting communities and businesses. "We want to be involved in the tourism economy. We've got a story to tell, and people are interested in it," says Eshkawkogan. "We're in times of labour shortage, so we're doing things like our Three Fires Collaborative Quest Program to get more Indigenous people into the labour pool."
We're doing things like the Three Fires collaborative program to get more indigenous people into the industry
The coaching, workshops and wage subsidies within the Three Fires Program provide opportunities and financial support for both existing Indigenous tourism businesses like the stunning Manitoulin Hotel & Conference Centre on Lake Huron's North Channel and Indigenous people looking to get into the tourism workforce.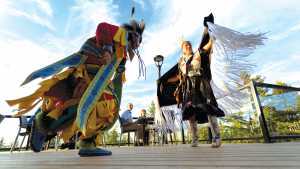 "When we're talking about decolonizing the tourism industry, it's got to be done in a way that's mutually beneficial," explains Eshkawkogan. "It's got to be equitable for everybody involved. We're all in this together. That's how the tourism industry is, you gotta help each other out."
The next time you book a trip, whether abroad or somewhere within Canada, things will look and feel a lot different. And that's OK. Returning to normal is out of the question. Because when the tourism industry comes back, it's going to be so much better — and we're going to be better travellers for it.