We all love a good trip to a big, bustling tourist hot spot like New York or L.A., but at some point, the throngs of people all flocking to the same attractions can become a little pedestrian. There are only so many ways you can pose next to an iconic landmark and just about every one has already been overdone (we're looking at you kitschy leaning on the Tower of Pisa photos).
Sometimes the best and most rewarding trips are the ones that take you on the path less travelled. From authentic Mexican fare in Tucson and fresh seafood in Saint John to whale watching in Victoria, we bring you our list of underappreciated Canadian and U.S. cities.
Savannah, Georgia
While Charleston may be renowned for its Old World charm, Savannah, located on the other side of the Savannah River, is equally blessed with Southern hospitality. Walk the cobblestones of the Historic District, which has been around since the 1700s, saunter under the trees in Bonaventure Cemetery, and stroll through Forsyth Park. Spot the famous bench where Forrest Gump waited for his bus in Chippewa Square. When your legs get tired, hop on a trolley tour and take in Savannah's antebellum architecture.
The Telfair Museums, made up of two National Historic Landmark buildings from 1820, as well as the contemporary Jepson Center showcase an impressive collection of fine art and period rooms. Savannah is also home to the first and only museum dedicated to the history of Prohibition. After your visit, head to the iconic Pinkie Master's Lounge and raise a glass to its repeal in 1933. Visitors could dedicate a whole trip to eating in Savannah — but we recommend heading to the Grey for some of Mashama Bailey's reimagined southern cuisine, located inside a renovated 1960s bus terminal where passengers were once segregated by race.
Saint John, New Brunswick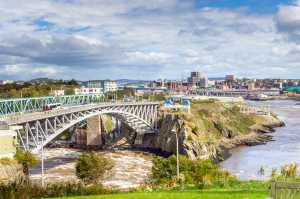 We've seen many a Canadian traveller go starry-eyed over the prospect of visiting Newfoundland or PEI, but New Brunswick doesn't seem to inspire the same romanticism. Saint John, the province's second-most-populous city, certainly isn't one of the East Coast's classic, postcard towns but it has plenty to offer.
The city's historic core is defined by sandstone and red-brick 19th-century buildings — well-preserved but handsomely weather-worn — many of which now house cool restaurants and shops. The Bay of Fundy peeks out between these rows of historic commercial structures, reminding visitors of the city's dramatic shoreline setting. It's a lively port city, shaped by centuries of sea traffic and immigration, with just the right amount of grit.
Start with Uncorked's Seafood City Tour to get a feel for the layout of Saint John and its history, plus the opportunity to stuff your face with fresh seafood while you learn. Most of the city's key attractions are concentrated in the downtown area, known as Uptown. Check out Port City Royal for trendy, local fare and craft cocktails, or head to Hopscotch to dig into an extensive whisky menu that's over a dozen pages deep.
Lexington, Kentucky
As bourbon continues to experience a second renaissance in Kentucky, Louisville receives much of the tourism. But we're here to tell you to skip the baseball museums and big-city vibes of Louisville and head to its charming sister city. Lexington is one of the state's fastest growing cities, but it still maintains its historic charm and pastoral surroundings. In the heart of America's horse country and the home of bluegrass music, you'd be remiss not to take a Blue Grass Tour, which will acquaint you with the state's love affair for horses, bourbon and roots music.
In the downtown core you're treated to photogenic 18th-century facades. The historic scenery is contrasted by the independent spirit of artisans and entrepreneurs who have made their way here from bigger cities to open boutique distilleries and breweries, and an impressive lineup of art galleries. Lexington is a city that caters to every type of traveller without the claustrophobia of a metropolis. The geography helps, too. To wind down even further, a quick drive out of the city presents rolling hills and endless views. Just 45 to 60 minutes away, highly acclaimed whiskey distillers like Woodford Reserve Distillery and Evan Williams Distillery provide immersive tours.
Milwaukee, Wisconsin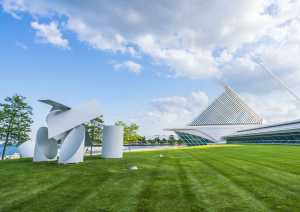 Chicagoans love their city, but we'll wager that if you spend enough time talking to inhabitants of the Windy City, they'll also celebrate their affection for nearby vacation destination, Milwaukee. Mention Milwaukee to friends and the first thing that will probably come up is cheese (besides baseball, of course). As a city in "America's Dairyland" Milwaukee gets a fair share of tourists who come to sample cheese at boutique shops and urban dairy facilities. There are over 50 cheese producers spread throughout the city.
Then there's the beer. For decades Milwaukee has been one of the largest beer producers in the U.S., whether it's commercial brands like Miller High Life or industrial-chic microbreweries like Urban Harvest Brewing Company. But despite the high gloss, big box beer culture, aficionados regard Milwaukee as having a thriving craft brew scene. Hop on an Untapped Tour — you'll visit four microbreweries across the Riverwest neighbourhood. For those breaks in between cheese boards and beer tastings, stroll through the impressive flora installations at Mitchell Park and take in some American pride at the Harley-Davidson Museum.
Winnipeg, Manitoba
We know, we know. We can practically feel your eyes rolling from here, but the Peg has come a long way in the last decade or so, transforming from a city known for being located in the middle of nothing to one that's embracing its identity as a place that's at the literal heart of everything. Winnipeg is close to the geographic centre of Canada and its setting at the junction of the Red and Assiniboine Rivers has made it an important meeting place for more than 6,000 years. Its isolated location fosters a strong sense of community and a drive to support locally owned businesses. The result is a creative, friendly city with an independent spirit.
Start with a visit to the Forks, a multi-level dining and retail space, set in a pair of early 20th-century rail company stables. From there, it's less than a five-minute walk to the ground-breaking Canadian Museum for Human Rights. Hop across the Red River to explore Manitoba's francophone culture in St. Boniface, and save time to browse the hip restaurants and art galleries found in the downtown Exchange District.
Victoria, B.C.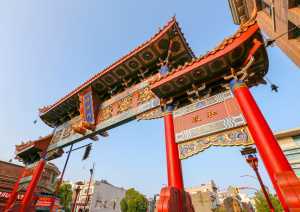 Don't let its reputation (or lack thereof) fool you — British Columbia's capital city might be less appreciated than its counterpart across the Straight of Georgia, but Victoria has an abundance of unique experiences to offer. Visit the museums, landmarks, Indigenous cultural sites and also Canada's oldest Chinatown. Located on the south end of Vancouver Island, Victoria has one of the mildest climates in Canada. Lush temperate rainforests thrive here — go on a hike to discover hidden waterfalls and shallow tidal pools filled with aquatic life. For a tamer nature experience, walk through one of the dozens of flower gardens and parks that give Victoria its nickname, the City of Gardens.
Victoria offers the chance to swim, sail, kayak and partake in just about any other water sport. In a prime location for whale sightings, Victoria's orcas, humpbacks and minke whales can all be seen on boat tours just off the coast. After getting your fill of the outdoors, head inside (or to a patio) to taste the island city's culinary offerings. Fresh seafood, a farm-to-table movement and an up-and-coming craft beer scene make Victoria a great destination for getting your nosh on.
Tucson, Arizona
There's more to this Arizona city than rodeos and cowboys (although, there's plenty of that, too). Bursting with beauty, both natural and homegrown, Tucson is the perfect place to plan an adventure. With its proximity to Mexico, you won't be surprised to learn that Tucson is blessed with great tacos — but its culinary conquests go deeper. The Old Pueblo is designated UNESCO City of Gastronomy for its rich culinary tapestry of Mexican and Native American traditions dating back 4,000 years. Take a bite from a slice of history at Barrio Bread with an artisan loaf, or El Charro Café, a Mexican family-run restaurant in operation since 1922, both of which are nominated for the prestigious James Beard Awards.
Walk off lunch at the Saguaro National Park, split into two sections flanking the city. Hike along the King's Canyon Trail and climb Wasson Peak for unparalleled views from 1,429 metres. If culture's your thing, head to the University of Arizona Museum of Art for permanent exhibits of works created by Jackson Pollock and Georgia O'Keefe. Or simply tilt your head — thanks to ongoing efforts to reduce light pollution, Tucson's skies are ripe for stargazing.
Denver, Colorado
Oft seen as only a stopover on the way to the ski hill, Denver has more than enough attractions to be considered a travel destination in its own right. Follow the Denver Beer Trail to sip your way through the Mile High City's more than 30 brewpubs, breweries and taprooms. Divided up by neighbourhood, the trail maps out the most efficient way to get from point A to point B(eer).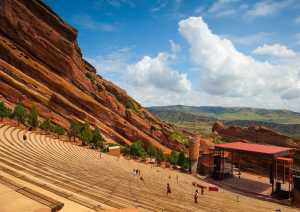 Just west of Denver, Red Rocks Park and Amphitheatre holds concerts and performances all summer. A geological formation made of sandstone, Red Rocks is a natural, open-air amphitheatre. The park is also home to the Colorado Music Hall of Fame, a hotel, restaurants, hiking trails and camping grounds.
Culture vultures will find plenty of activities to sink their teeth into. Tour one of the city's many art museums, or just walk the graffiti-lined streets in one of Denver's seven art districts. Then, chug on over to the Colorado Railroad Museum. Experience the old west at the Buffalo Bill Grave and Museum and be sure to stop at the Buffalo Herd Nature Preserve to see descendants of the last wild buffalo in America.