I'm standing in a beekeeping suit in the middle of rural Derbyshire on a Sunday in July. It's not a typical afternoon, but then again, nothing about my trip to the middle of England is usual. Many jet-setters travel to London, but few take the three-hour drive north to the Midlands. The last time that I visited Great Britain was five years ago, but this time I'm leaving behind the hustle and bustle of London and heading to the quieter countryside of the Midlands and Birmingham, the second largest city in the U.K.
The Brum, as it's affectionately nicknamed, is an industrial hub with a quirky soul and a legacy of pop culture — ahem, rock culture — that runs deep: Black Sabbath's Ozzy Osbourne might be better known for his appearance as a shuffling, aged rocker in MTV's The Osbournes, but the Prince of Darkness was born in the Midlands. New-wave 80s band Duran Duran began their four-decade career in Birmingham, and the Peaky Blinders, a street gang from the self-titled TV series, were based in this part of the world.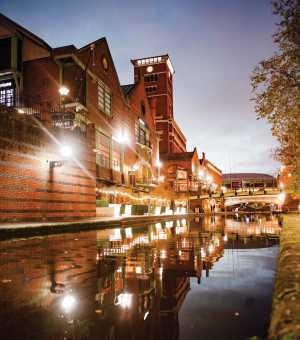 But back to the hum of the bees. As the recipient of several best hotel awards, The Wildhive Callow Hall, located on the outskirts of the Peak District National Park, has lots to buzz about. The cottagecore Victorian country house is home to dining spots that feature locally sourced ingredients, and eight bee colonies thriving on site. "This is quite a small colony … there's less chance of you being stung," says James, the onsite beekeeper. I like my odds.
He pulls out one of the hives, covered in sweet, delicious honey and swarming bees. Anxiously, I hold one of the hives — it's much heavier than I imagined (I guess today is arm day). James points out the bees in this colony and explains how each of them plays a role in producing the sweet nectar. The honey produced at Wildhive is used in the hotel's products and finds its way into many dishes and cocktails. Sustainability and ingredients rooted in nature blend together seamlessly here and — despite my proximity to the bees — I feel a deep sense of calm wash over me at this incredible property.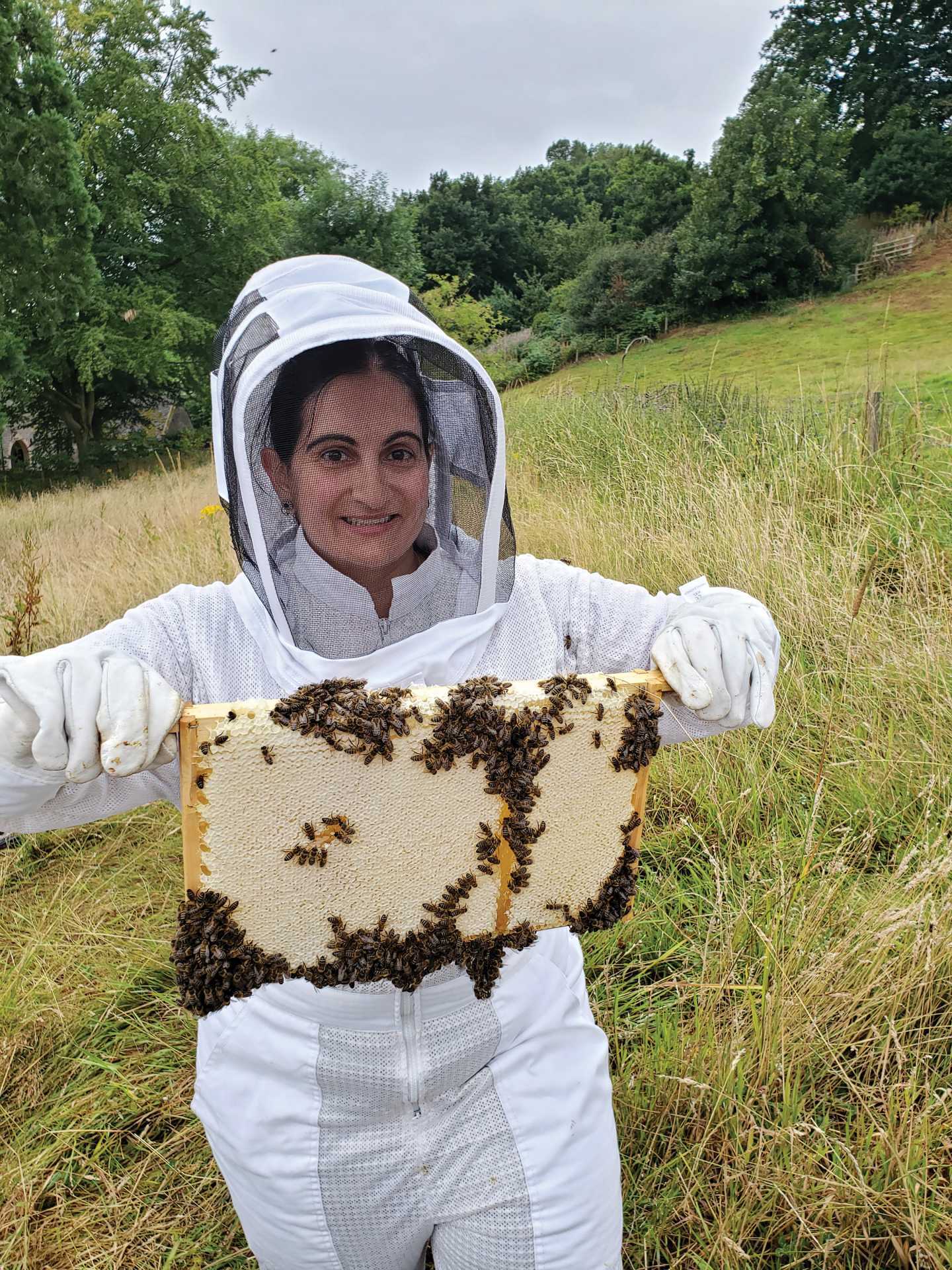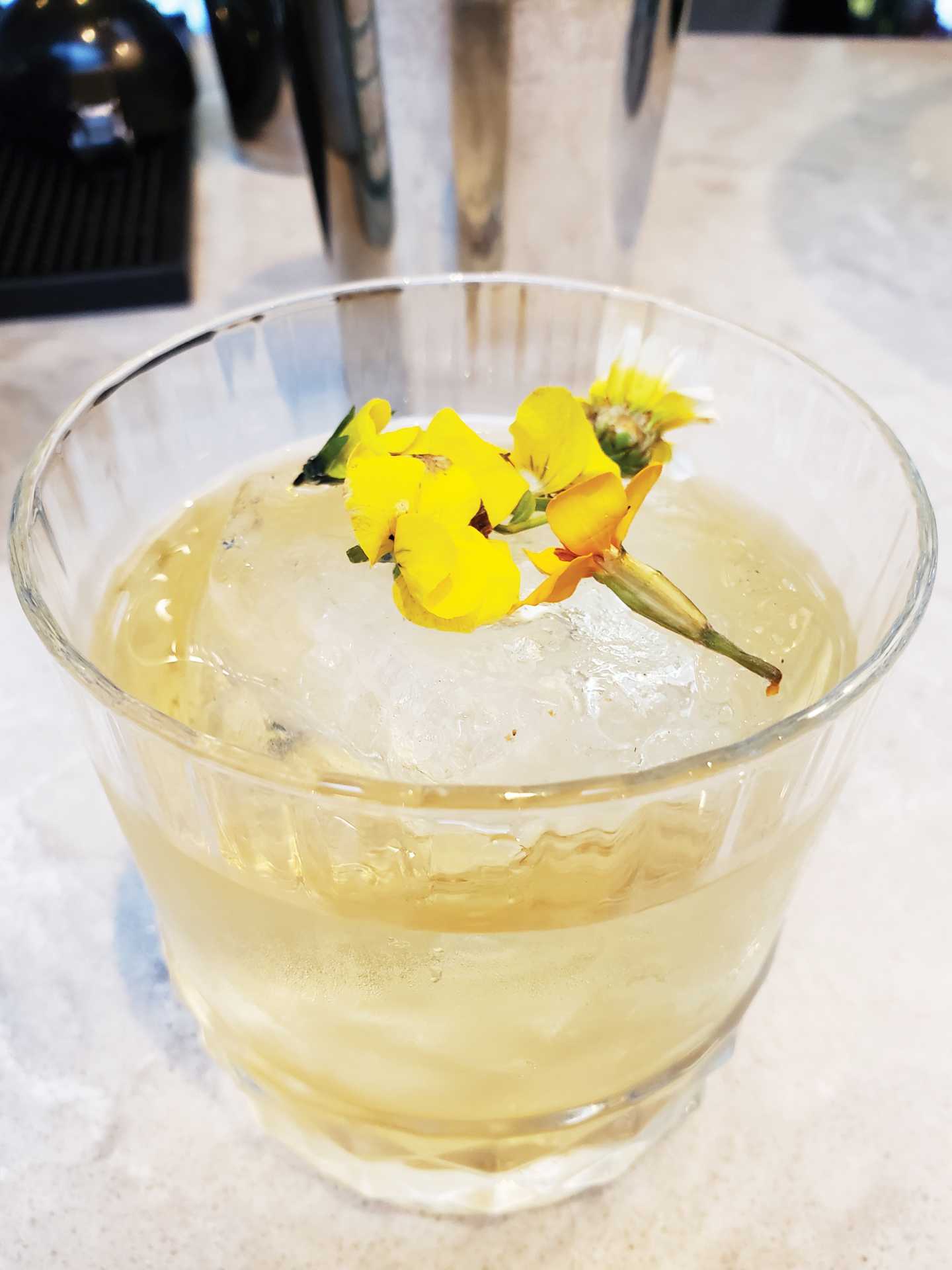 That evening, I trade in my fashionable beekeeping attire for pants and a silk blouse before heading to pre-dinner cocktails at the aptly named Garden Room restaurant and bar. Walking into the bright and airy space overlooking the valley feels like I've entered Narnia in springtime.
I have an affinity for my newfound English bee friends, so I order the Bee's Knees cocktail. It's light and refreshing, made with gin and honey, and topped with edible flowers. The menu's fresh ingredients come from Britain, with some sourced from as nearby as their very own kitchen garden. I opt for the tender and juicy Derbyshire steak, matched with uber-fresh greens topped with a local balsamic dressing. It's a delectable full-circle way to kick things off on my first night.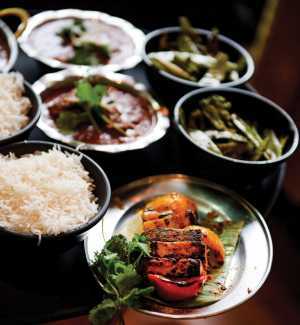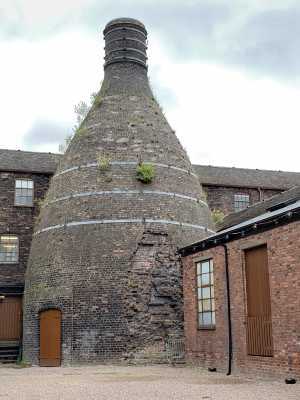 The next morning, I take a two-hour drive from Callow Hall to Stoke-on-Trent, a city in Staffordshire and the home of pop star Robbie Williams. I'm visiting the Middleport Pottery, the U.K.'s last working Victorian pottery factory. Fans of Peaky Blinders will recognize the bottle kiln as the opium den frequented by the show's delinquent Shelby brothers. Today, the scene is less risqué: Quaint shops filled with pottery line the alleyway, and my factory tour demonstrates handcrafting methods from the 1880s.
After checking out the mold store which houses Europe's largest collection of ceramic molds, I'm famished. I stumble upon The Packing House Café, situated beside the Trent and Mersey Canal (which runs 150 kilometres long). Here, I dig into some traditional Staffordshire oatcakes — a local specialty dating back to the 17th century — and homemade Staffordshire lobby (or stew). The cheese oatcakes with golden syrup taste like sunshine, while the comforting lobby is made with chunks of local meat, potatoes, carrots, leek and onion.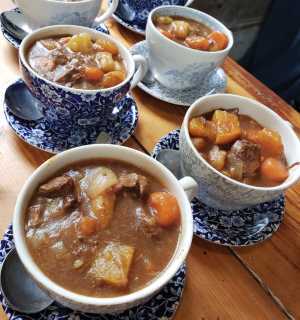 On my third day in the Midlands, and just as my internal clock is finally adjusting to the five-hour time difference, I step back into the mid 1800s at The Black Country History Museum in Dudley — yet another filming location for the Peaky Blinders. The market town, located 13 kilometres outside Birmingham, is the capital of the Black Country, an area named after the soot that the coal, iron and steel mills produced during the Industrial Revolution. Experiencing this open-air museum, full of old-timey shops and architecture, fills me with childlike wonder. I press my face up against the window at T. Cook's Sweet Shop, my eyes taking in the selection of sweet treats in apothecary jars. I opt for some sour acid drop candy, and leave with a grin on my face.
When I finally arrive in Birmingham, the commercial and cultural heartbeat of the West Midland's, there's a tangible electric buzz as the city prepares to host its first Commonwealth Games at Alexander Stadium. But it's not just the sense of occasion, or the trendy bars and restaurants that catch my attention. I'm also gripped by the distinct Brummie accent. It's strong and monotone in nature, but so free-flowing in enthusiastic conversation that I find myself utterly mesmerized, listening intently to every word that leaves each local's lips. Perhaps I would have paid more attention during math class if my professor was from Brum.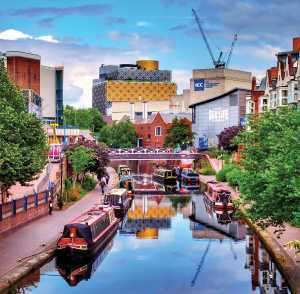 Birmingham has five Michelin star restaurants — the most for a U.K. city outside of London. There is such a diverse culinary scene here, but that wasn't always the case. Birmingham was once considered a culinary desert. Balti, a type of curry, was about the only thing you could get here 20 years ago. Beginning in the 1950s, the Commonwealth Nations began immigrating to Birmingham and the city developed large Indian, Pakistani, Bangladeshi and Afro-Caribbean communities. Since then, flavour influences from Pakistan, Nepal, India and Sri Lankan communities have been passed down from generation to generation.
We're not in competition with anyone. We're just in competition with ourselves
Back then, the city was gritty and, well, not the prettiest place to visit. "We've always been the ugly sister of London," says chef Glynn Purnell of Purnell's Restaurant, which received its first Michelin star in 2009 and still holds the title to this day. "I've always said, we can never be London or New York or Tokyo, but what we can be is an even better Birmingham," he declares. "We're not in competition with anyone. We're just in competition with ourselves."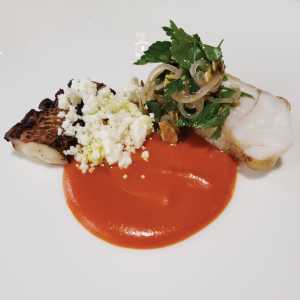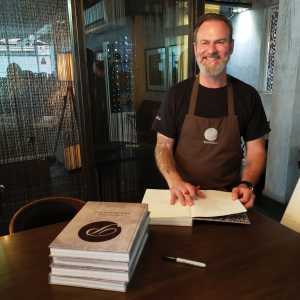 The West Midlands culinary scene took off around 2005 with the redevelopment of Birmingham. Through investment over recent decades — and the estimated £1 billion that has come into the city as a result of the Commonwealth Games — the city has improved its rail facilities and bus connectivity, creating better infrastructure and public transport. The people who once drove through Birmingham are now making it a destination.
Stepping into the private dining room at Purnell's Restaurant in the city centre, I instantly feel the chef's vibrant personality. It's comfortable and unstuffy, but the decor is quirky and colourful, embracing the nostalgia from his childhood growing up in Birmingham.
The people who once drove through Birmingham are now making it a destination
The nine-course tasting menu takes my palate through explosions of flavours and textures. With each course, we travel across England, starting with Berkswell cheese in the Midlands and a slow-cooked neck of English lamb served with a tartare of peas and mint, before moving on to Cornwall, where we taste crab with barbecue cabbage. It all culminates in a feast for the eyes: a whimsical dessert, featuring a hollowed-out eggshell filled with thick English custard, strawberries, lollipops and a tarragon sherbet with black pepper honeycomb.
But, wait, there's still time for the pièce de résistance. A mint chocolate-chip ice cream that's reminiscent of childhood seaside holidays: "This is my homage to my brothers and sisters," he says. "What we try to do at Purnell's is make you feel that cool menthol smell as we pour the liquid nitrogen over the mint-infused liquid, which comes through to the ice cream, touching on experiences and emotions."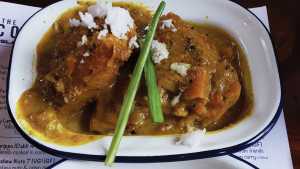 While Purnell's experimental dishes are putting Birmingham's food on the map, others are serving dishes that have been part of the city's rich culinary tapestry for decades. Despite my Olympic eating, I arrive at Shababs Balti Restaurant in the Balti Triangle with my appetite intact on day five of my trip. As aromas float and tastebuds tingle in expectation, the owner and chef, Zafar Hussain, tells me about the history of balti, a fiery dish that originated right here in Birmingham.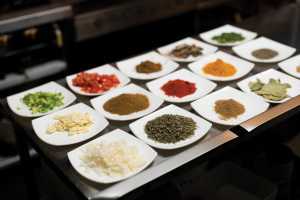 The balti story started in the 1970s, when Kashmir migrants wanted to have their home cuisine, Hussain explains. "In Kashmir, there were remote villages and farmlands and each family would take a turn cooking," The cooking would start at 8 a.m. and finish at 6 p.m., but customers aren't going to wait 10 hours to eat their meal, he adds. "And that's where the idea of balti developed," he says.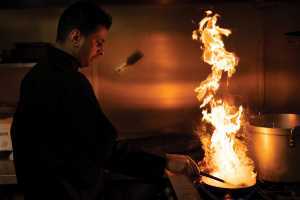 The dish must be cooked rapidly. First, vegetable oil is used, instead of traditional ghee, as it has a lighter, cleaner taste and heats up quickly. Hussain uses a myriad of vegetables, along with chilies, paprika, turmeric, chili powder, coriander, chicken and veggie stock, which is added to the base. Like a conductor leading an orchestra, he blends together all the elements. Balti is served in the thin, pressed-steel dish that it gets its name from, and there's lots of fresh naan to scoop up every last bit. The comforting dish is spicy, fragrant and flavourful. Pro tip: Don't wear a white shirt.
Birmingham balti is spicy, fragrant and flavourful. Pro tip: Don't wear a white shirt
On my way to dinner, I stroll without haste along the Gas Street Basin, one of Birmingham's many waterways. Venice might get all of the headlines, but Birmingham has more canal miles than the Italian water city. Most of Birmingham's canals were built in the 18th and 19th centuries, ferrying coal, iron and other goods across the country's waterways and contributing greatly to the city's industrialization.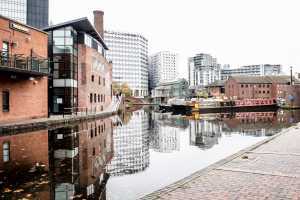 Eventually, I reach The Coconut Tree, a laid-back Sri Lankan spot, where the staff are so welcoming it feels like I've wandered into a friend's home. As a first-timer, I'm told I must try a hopper. It's a bowl-shaped coconut milk pancake served with coconut sambal, caramelized onions and Sri Lankan salsa (lunu miris). "Growing up in Sri Lanka, I always had a keen interest and passion for food heavily inspired by my mother," says chef Randula Vithanage. "We used to go foraging together for fresh ingredients to cook at home." It's yet another meal here that's cooked with love, and it makes for a bittersweet ending to my trip.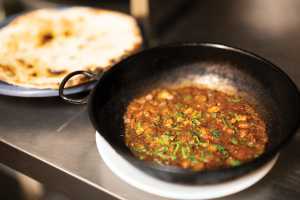 I head to Heathrow, a 1.5-hour train ride from the city, feeling full — of history, culture and of course, international cuisine. I've fallen in love with the Midlands, and Birmingham especially. In just eight days, this creative, innovative and diverse culinary mecca has tantalized my taste buds on a global scale. In the words of the Brummies, it's time to say, "Ta-ra a bit." It's not farewell forever, it's just goodbye for now.