With summer weather hopefully right around the corner, I've resolved to get into hiking. I'm not letting myself get away with quick strolls on the paved pathways of High Park — I'm talking full-out adventures on Ontario's greatest hikes, maybe even coupled with a stay at an Ontario cabin rental for summer. I'll need the right gear to make hiking my new hobby, though — so, I  recently tried out Columbia's new hiking shoes line, Facet 75 OutDry.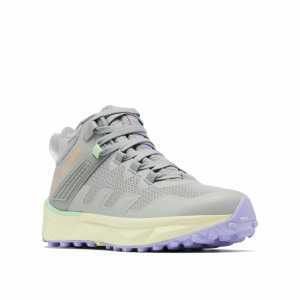 Most of my hiking shoes before today were 50-pound clogs that chafed my ankles and had my legs exhausted and feet sweaty by the end of the trek. I'm a pretty fast walker, and I mostly only stop when there's a beautiful view to admire, so I was in the market for a shoe that was lighter while still maintaining the sturdy reliability of other hiking footwear.
I was pleasantly surprised to find Columbia's new hiking shoes are the complete opposite of my previous rigid, hefty footwear, and are beginner-friendly. I laced them up and headed to Glen Stewart Ravine near the Beaches for a quick afternoon adventure up and down boardwalk stairs, sandy hills and rocky inclines.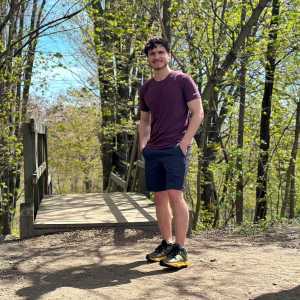 Columbia hiking shoes: The features
Columbia's Facet 75 hiking shoes are super stylish. Mine are a light jungle green, with a chunky white sole and orange treads. They look great with the rest of my hiking garb, but I'd just as soon wear them while running errands or on a Sunday stroll through the city.
They're as lightweight as most of the running shoes I've owned in the past, which is precisely what I need for any hike longer than three kilometres. I don't want to feel slowed down by my feet, so it's nice to move freely with Columbia's hiking shoes.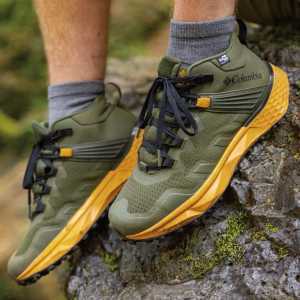 When I went to Glen Stewart Ravine, Toronto had had a few rainy days in a row. The stairs were slippery, and puddles and mud stretched over large swaths of the path. Despite having to trudge through the elements, my feet stayed completely dry the entire time, including from sweat. Columbia's Facet 75 OutDry mesh membrane keeps the shoes both waterproof and breathable at the same time, so my toes stayed cool even as the day's humidity ramped up.
The treads are my favourite thing about these shoes. The grip is incredible; no matter the terrain or incline, I was never worried about losing my footing. They dug in and held on to mud, or wet rock. I felt like I could hike at my speed, and that was pretty awesome.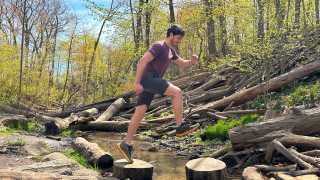 Columbia hiking shoes: The verdict