Hot Shots: Cherry Blossoms in Japan
A warm spring means the early arrival of Japan's famous cherry blossoms this year.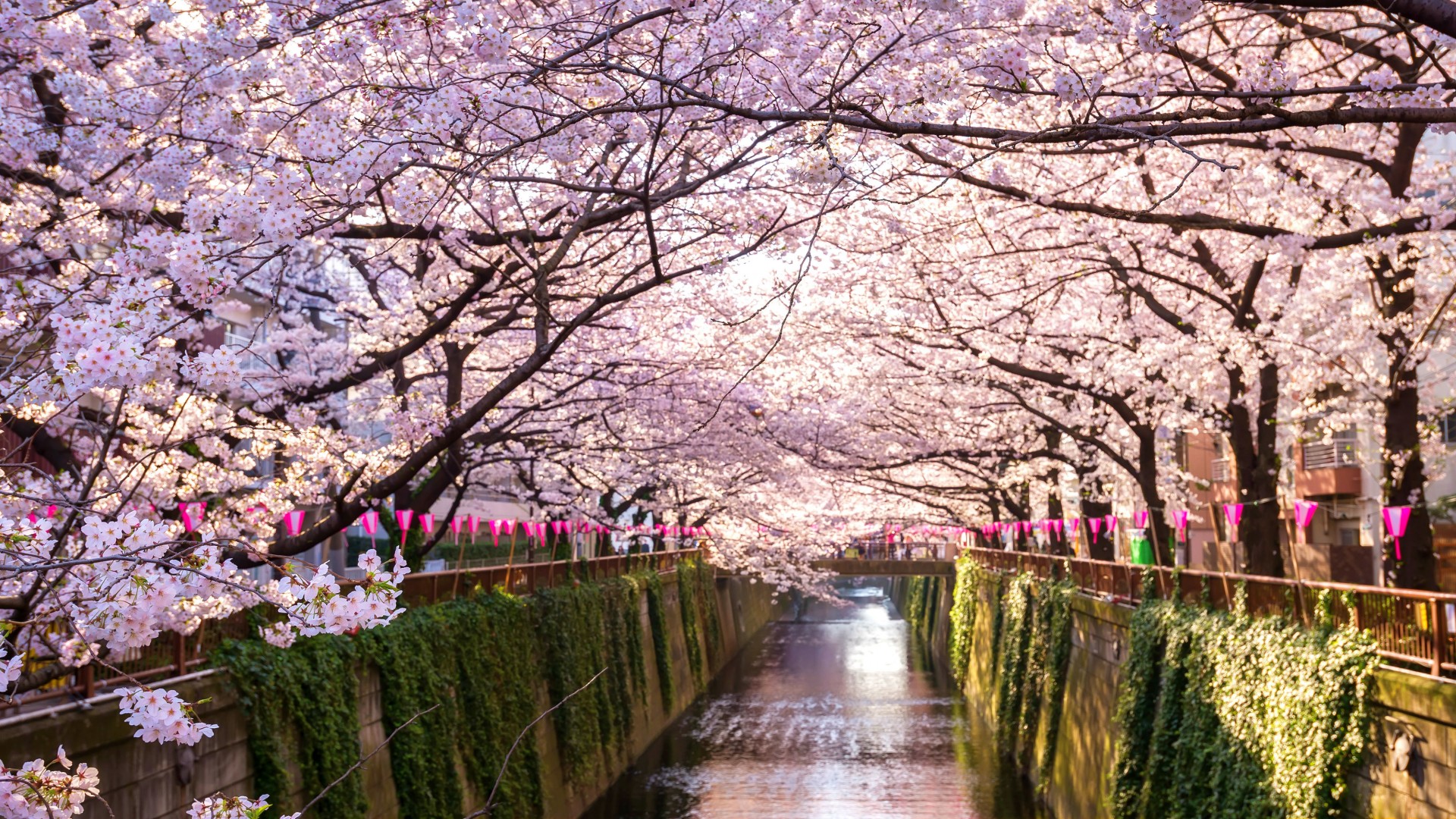 Springtime in Japan is synonymous with cherry blossoms, with locals and travellers from around the world taking to the country's public parks, temple gardens and other scenic sites to admire them. In addition to being visually lovely, cherry blossoms are revered in Japan for their brief but beautiful bloom, which is seen as a metaphor for the fleeting nature of human life.
Cherry blossom viewing, known as hanami, is a centuries-old tradition in Japan. Classically, it involves having a picnic party under the cherry trees but it can be as simple as strolling outside and appreciating the blossoms.
A warm March has ushered in the early arrival of the blossoms, with the flowers reaching full bloom in Tokyo this week. The blossoms hit full bloom at different times in various regions of Japan, flowering in the south first and gradually moving north. The blossoms will continue blooming across the country throughout April, eventually reaching Hokkaido, Japan's northernmost prefecture, in early May.
If a trip to Japan isn't in the cards this year, you can always enjoy hanami in Toronto with High Park's trees expected to blossom between mid-April and early May this year.
Want to share a cool snap you took on vacation? Email jessica.huras(at)escapism.to for a chance to be featured in our next Hot Shots.