If you're like us, the best kind of gift is an experience or an event to look forward to. Unfortunately, along with a slew of other unpleasant side effects, 2020 has taught us the perils of planning too far in advance. Since we feel the need to flex our rusty wanderlust muscles, we've rounded up the best travel gifts for every adventurer on our shopping list – and maybe our own personal wish list, too. 
Our unique travel gift picks range from fashion-conscious buys to get everyone excited for their next trip to small travel gifts that'll fit all your essentials on your next getaway, whether that's to a cool cabin just a roadtrip away, or somewhere further flung (please oh please). 
There's also some inspiration for tech-lovers on your list, and ideas for how to give back this holiday season. Or feed your wanderlust with food-focused travel gifts. If those don't fit the bill, we're got a guide to the best new hiking gear, as well as the most beautiful travel-themed coffee table books, too. 
Whatever you choose, our guide is sure to put your best (itchy) feet forward with the best gifts for globetrotters this holiday season. 
Travel gifts for the fashion-forward
Mooseknuckles
You know how you've been saying for years that you should really invest in a great winter coat? Well this season, we're planning to snuggle up in something that will cope with any climate – because if we can't leave Canada right now, nothing's going to stop us from getting outside. Mooseknuckles' coats and jackets not only keep you toasty, their chic design and gold accents will also make you feel like a million dollars (even when it's a million below). Buy now, explore later – and if you need help deciding where to go, check out the Great Canadian Issue for inspiration.
$1,324, mooseknucklescanada.com
Bailey Nelson sunglasses 
We might not be sunbathing on a beach any time soon, but harmful UV rays don't take a vacation. Bailey Nelson, a boutique brand known for their sunnies, toes the line between style and substance. Great frames meet lenses with sun glare reduction and protection for your peepers. Need more shade suggestions? Check out our roundup of the best sunglasses for every occasion.
From $175, baileynelson.com
Away Travel
We've long been a fan of Away's Carry-On, a hardshell case with a built-in lithium-ion battery and two USB ports so you can charge your devices on the road. Now, the popular travel accessories brand has created a holiday collection with a lineup of luggage we never knew we needed. From the zip backpack ($325)with laptop pocket and mesh back panel for extra comfort (and to avoid a sweaty back) to their jewellery box ($125) which keeps necklaces tangle-free while you travel, there something for every travel junkie on your list.
Travel gifts that give back
The Indigenous Tourism Association of Canada 
If 2020 has taught us anything, it's that a purchase from a local business can make a huge impact. The same goes for supporting Indigenous artists and makers this holiday – since Indigenous communities have been hit hard by COVID, choosing to purchase their crafts will do double duty of helping small business and (further) cultivating your wanderlust this season of giving. We love these Manitobah Mukluks, one of the original winter boots in Canada, and these custom painted Onquata paddles from Wendat mother-daughter duo ($275) – but browse Buy Authentic for even more shopping inspiration.
Adopt a sea turtle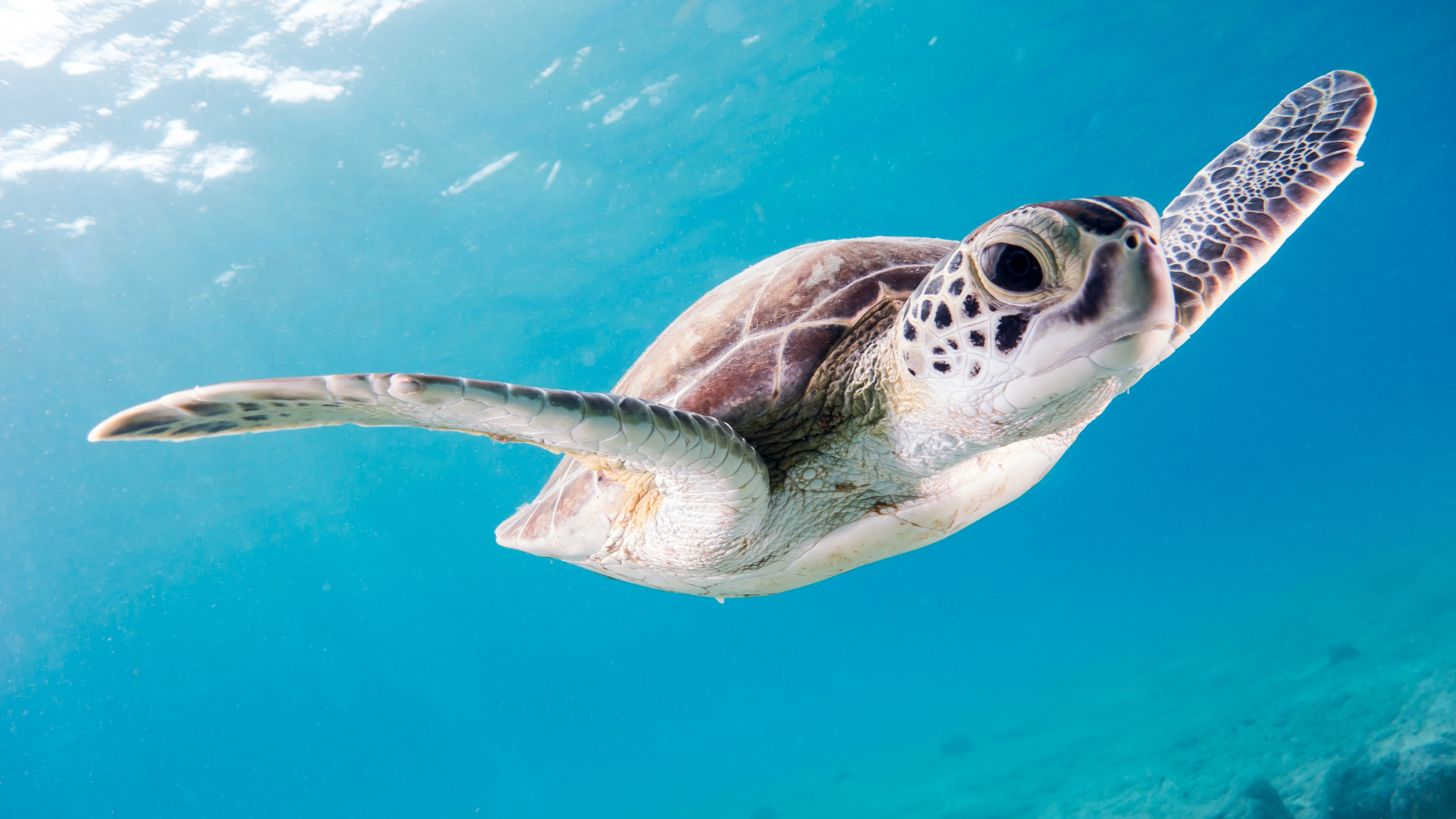 This year has been a doozy, but you'd need a heart of stone to hold back the tears after learning that you've adopted one of Nemo's pals this December. For a donation of $30 or more to the Sea Turtle Conservancy (supported by The TreadRight Foundation), you'll receive a personalized adoption certificate, a one-year subscription to STC's membership publication, plus more fun trinkets, all in a keepsake sea turtle folder. No, you're crying. 
From $30, conserveturtles.org
Travel gifts for tech lovers
Bose QuietComfort 35 II Noise Cancelling Headphones
These are the kind of headphones you want to wear even when there's no music playing. Engineered with renowned noise cancellation that makes your "me time" more peaceful and music sound like you're at a private recording studio for up to 20 hours.
$349, walmart.ca
WONDERBOOM 2 WATERPROOF BLUETOOTH WIRELESS SPEAKER
Ditch that heart-sinking feeling when you drop this device in a pool, bathtub or bowl of cake batter (it happens). This portable, floatable bluetooth speaker with 360-degree sound is waterproof, dust-proof and basically life-proof.
$99.99, bestbuy.ca
Shark Cyclone X2 Pro Hand Vacuum
Roadtrippers know things can get messy quick. Keep your seats clean and your derrière free of spiky debris with this hand vacuum from Shark.
$169.99, canadiantire.ca
MagicMount Vent 2
Following your phone's GPS? This dashboard phone mount is magnetic, so you won't have to fumble with adjusting a clip while you're driving.
$24.99, bestbuy.ca
Mophie Dual USB-A Car Charger
There's nothing worse than forgetting to charge your phone before a road trip. This car charger can power up to two devices at a time.
$39.95, apple.ca
Travel gifts for the foodie
Diala's Kitchen: Plant-Forward and Pescatarian Recipes Inspired by Home and Travel
If the best escape this year is between the pages of a good book, we can't think of a better way to virtually globetrot than with this stunning cookbook from Diana Canelo. From Barcelona and Paris to Melbourne and Mexico City, the food and travel writer explores the world via her tastebuds with 100 healthy, vegetable-forward recipes inspired by her travel.
$38, peguinrandomhouse.ca
For more ideas, check out our coffee table photo book roundup. 
Toronto restaurant gift cards
We may not be able to travel the globe right now but buying a gift card from one of the many international restaurants in Toronto is a great way to grab a sate your wanderlust (and hunger). Explore Mexico, China, Italy and more from the comfort of your sofa – or give to a friend and save for a lights-out dinner in 2021. You'll be helping small businesses and getting some stamps on your passport plate. If you need help choosing or can't make it there in person, the Neighbourgood is a volunteer initiative helping small businesses to list their companies on the site. 
Butterfields Candy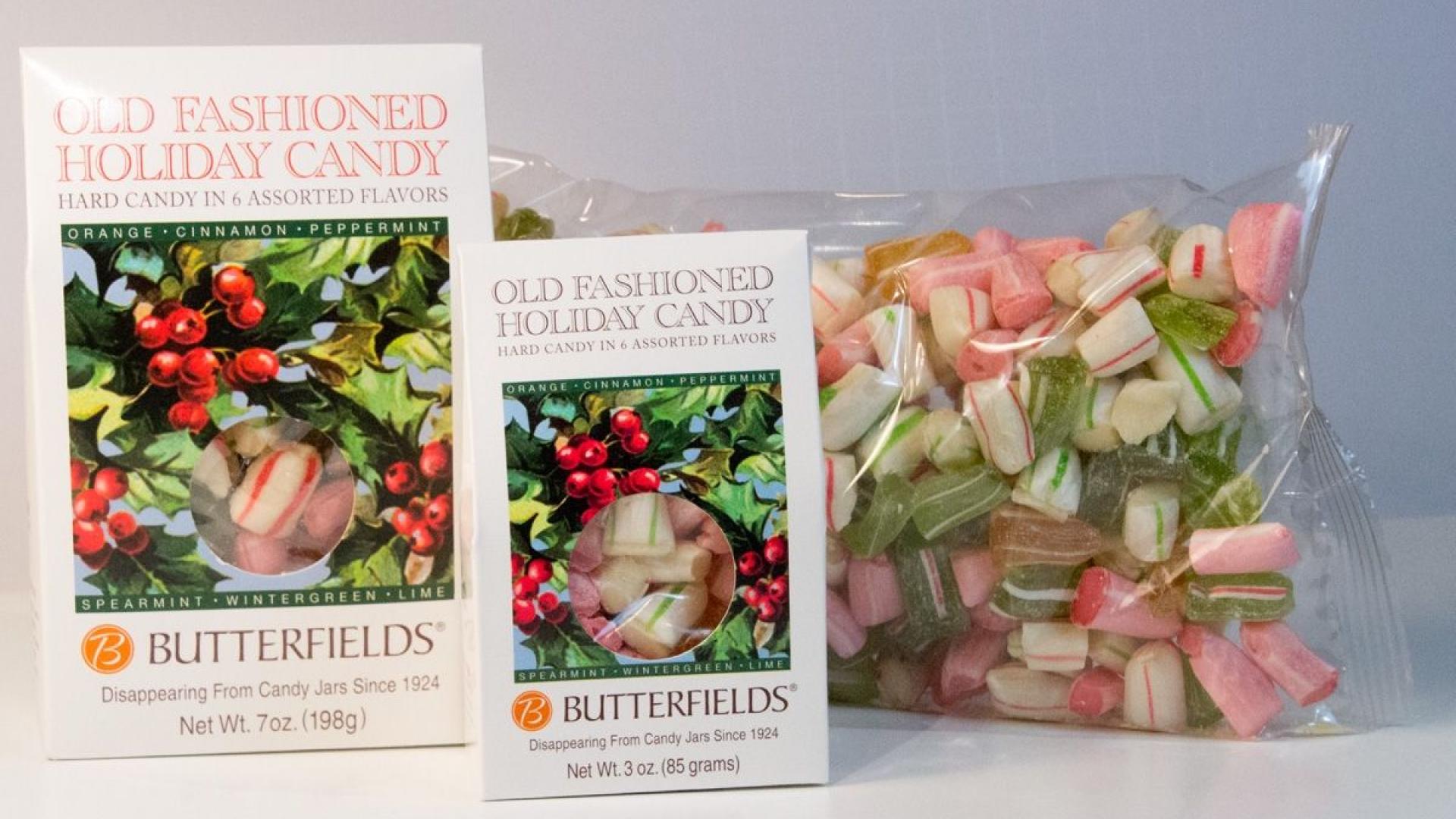 The holidays are a time for traditions and indulging – so why not marry the two with some old-fashioned holiday candy from Butterfield's. Using a 90-year old method involving large copper kettles, the North Carolina based confectioner produces some truly exceptional pure cane sugar candy 'buds'. From peach buds, a blend of fresh peach nectar and coconut; to the seasonally appropriate old-fashioned holiday candy, a yuletide combination of peppermint, spearmint, cinnamon, wintergreen, orange and lime, there's enough to keep you sweet until the new year. 
From $3.33 USD (free shipping on orders over $100), butterfieldscandies.com
North of Here
If we can't visit the world's best Michelin starred restaurants, the least we can do is order a seriously high-end dinner from North of Here's talented team with Michelin Star experience. The meal kit provider serves modern, seasonal Canadian cuisine, with the goal of making fine dining approachable by transporting the luxuries of a restaurant to the comfort of your own home. All portions serve two people, are best served within three days of the delivery date and might feature anything from beef tartare, salmon rillette or squash. 
For more food inspiration, check out these dishes from around the world (and where to get them in Toronto).
Travel gifts for females
Origin Travel
Dream now, travel later with a gift card from Origin Travel for the jet-setting ladies on your list. The female-founded, Toronto-based adventure retreat brand curates intimate, culturally-rich experiences suited to the interests and budgets of professional millennial women. Things might be grounded right now, but a gift certificate for your loved ones will allow them the flexibility to book when the wheels are up once again.