With a city like Seoul, it's far too easy to paint its electric energy and bright lights with a broad and tired brush. It's "the New York of Asia," they say clumsily, when it's more apt to focus on the notion that it is Korea's vibrant capital with a story and vibe that is unequivocally its own.
What's perhaps most striking about this city is the sheer diversity of experiences on offer, which make Seoul a true feast for the senses. It's easy to make a day of taking a stroll along the Han River, walk with quiet contemplation through one of Seoul's grandiose palaces, then turn on a dime and shift your focus to the allure of sizzling BBQ, followed by the beautiful chaos that only noraebang (karaoke bars) can offer. In fact, to do Seoul right, your day should be filled with a schedule of conflicting experiences.
The various faces of Seoul don't always add up, so leave your preconception of what a city should be at home, and dive in – it's a lot more fun that way.
Seoul searching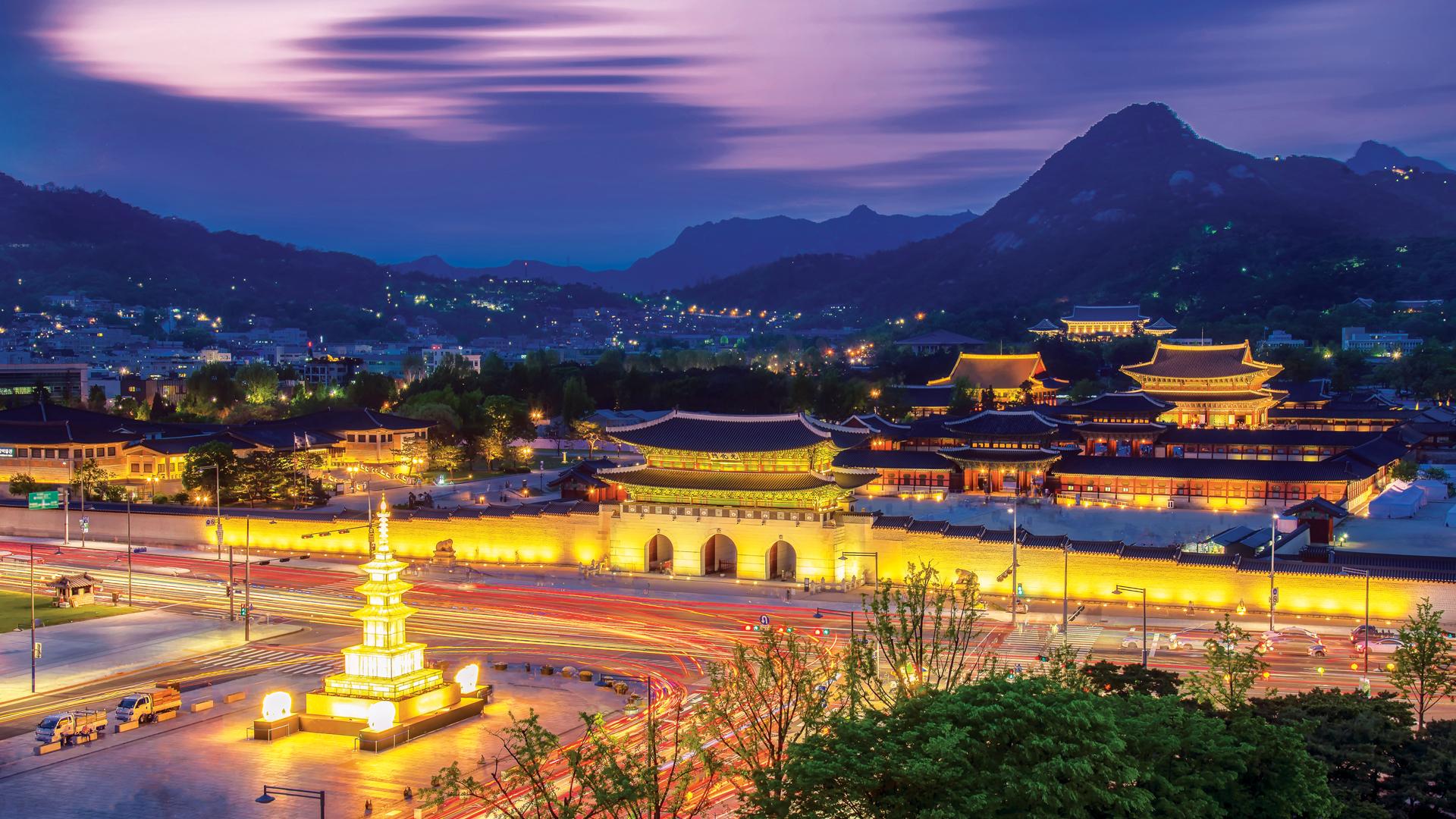 As much as Seoul is a city where you can merely wander and still "see" quite a bit, there are a selection of sites that you ought to take the time to connect with in order to understand the city.
Not visiting Gyeongbokgung Palace, for example, would be bordering on blasphemy. Gyeongbokgung is the most impressive of the "Five Great Palaces" built by the Joseon dynasty. There is something stunning about the perfect symmetry and aesthetic appeal of the ancient Korean architecture, set against the emphatic backdrop of Mount Bugak. Be sure to experience the Changing of the Royal Guard Ceremony, which takes place at 10 a.m. and 2 p.m. every day, in front of the main gate, at Gwanghwamun.
Changdeokgung, another of the standout palaces, is also a must-see for the way it's playfully integrated into the natural surroundings, which makes it a pleasant, relaxed escape from the bustling city. Once you feel refreshed, it's back to the hubbub. Myeong-dong is the ideal neighbourhood to put your finger on Seoul's racing pulse, and embrace a little sensory overload. Hear the sizzle of street food, the K-pop music bumping out of storefronts, and then bask in the glow of neon signs. Finally, catch your breath at the decidedly less intense 19th century Myeong-dong Cathedral.
If Myeong-dong isn't your vibe, then test the waters in Insa-dong, a quaint, cozy cultural neighbourhood. The main throughway is lined with stores offering Korean goods from times past including pottery, tea and crafts. Stop by the Korea Engraver's House, open since 1972, to get a piece of Korean art made with traditional methods. And don't leave Insa-dong without visiting Ssamzigil, a multi-storey shopping structure that is the cultural heart of the lively district.
Neighbourhoods offer a glimpse into the past, but, in Seoul, it's also important to take the time to actively learn about the city and country's history. There is no better place to do that than the National Museum of Korea, located in the Yongsan District. You'll need several hours here, but you'll leave with immeasurable context that will come to good use throughout your visit. You'd also be wise to visit the War Memorial of Korea (also in Yongsan), an extensive museum and site which aims to communicate the hope for peaceful reunification with North Korea, while politely noting that if things ever went the other way, they'd be more than prepared. If you want something lighter, you can't beat the Trick Eye Museum, in the Hongdae neighbourhood, which is a photographer's absurdist heaven.
Lastly, don't sleep on the Bukchon Hanok Village, a traditional Korean village within the city confines that will take you back more than half a millennium.
Seoul food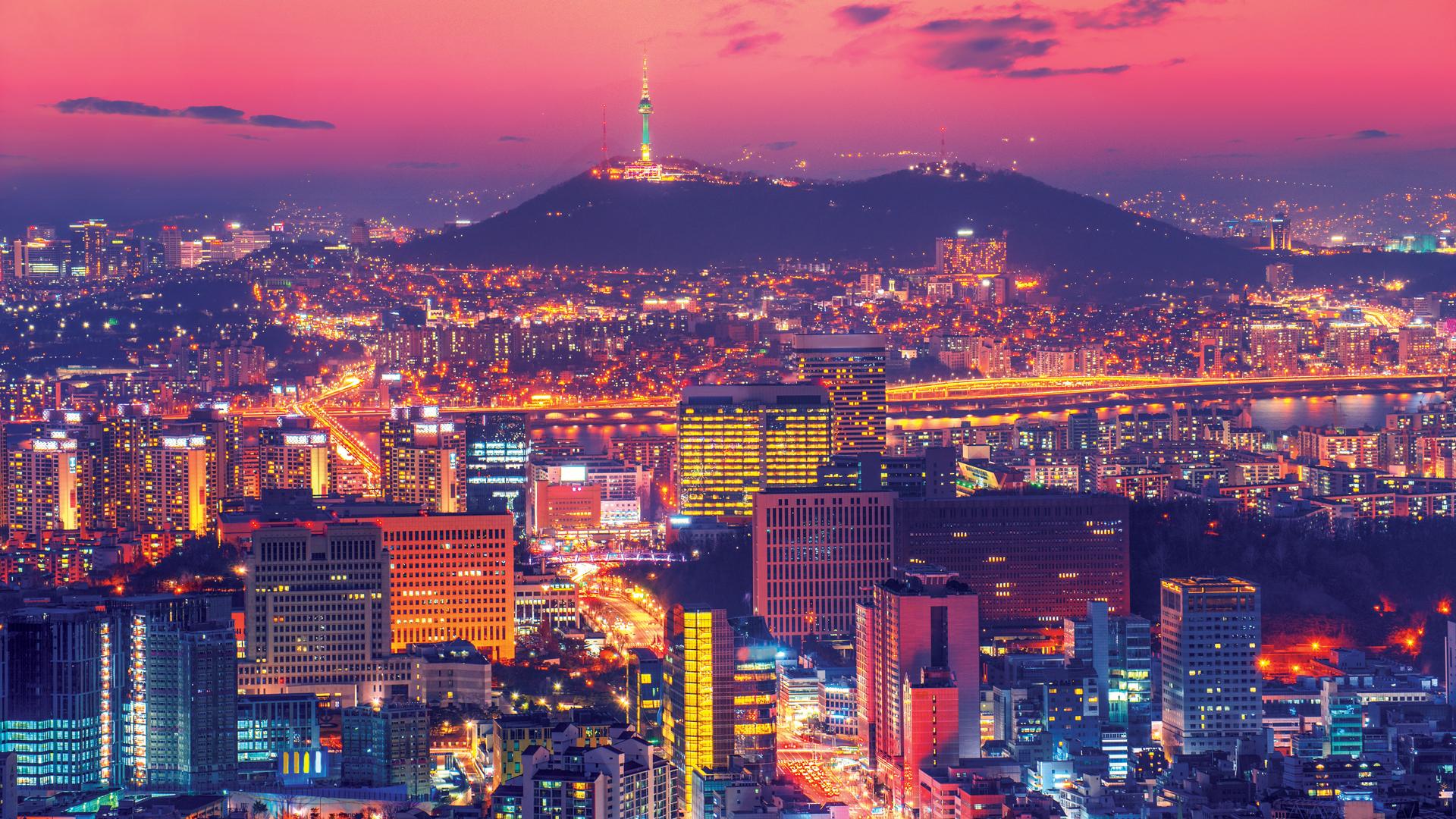 In Seoul, do yourself a favour and start with the street food. To get a good sense of what's on offer in the realm of street food, head for Gwangjang Market (near Jongno Station), one of the most famous markets in the country.
If it's on your bucket list, this is a good place to try live squid, but you might want to start with some street food classics. One of the most popular street foods is called tteok-bokki (rice rolls in red chili sauce), and it's regularly served with eomuk, or fish cakes, within the broth. If you'd like something a little less spicy, then try hotteok, a Korean sweet pancake. Gwangjang Market is also renowned for its kimbap, which are rice rolls in the same vein as Japanese sushi.
only BBQ places of a certain quality can survive, so taking a gamble on a busy spot is rarely a bad idea
Korean BBQ is, no surprise here, exceptional in Korea's capital. For a memorable experience, consider Yeonnamseo Sikdang, a restaurant near Sogang University Station, where you'll actually be standing up around your lit BBQ to enjoy your meal. The price is reasonable, the meat is high quality, and the experience is authentic. In general in Seoul, only BBQ places of a certain quality can survive, so taking a gamble on a busy spot is rarely a bad idea. Wherever you eat, don't forget to try doenjang-jjiggae as a starter, it's a Korean soybean paste soup worth dreaming about.
If you want a fine dining experience, then look to Jungsik, a restaurant in Gangnam that creatively combines traditional Korean cuisine with modern gastronomy. Conversely, If you're merely looking for something cheap and easy, then head to Hongdae Dakgalbi for spicy stir-fried chicken in Seoul's nightlife hub, Hongdae.
Life and seoul of the party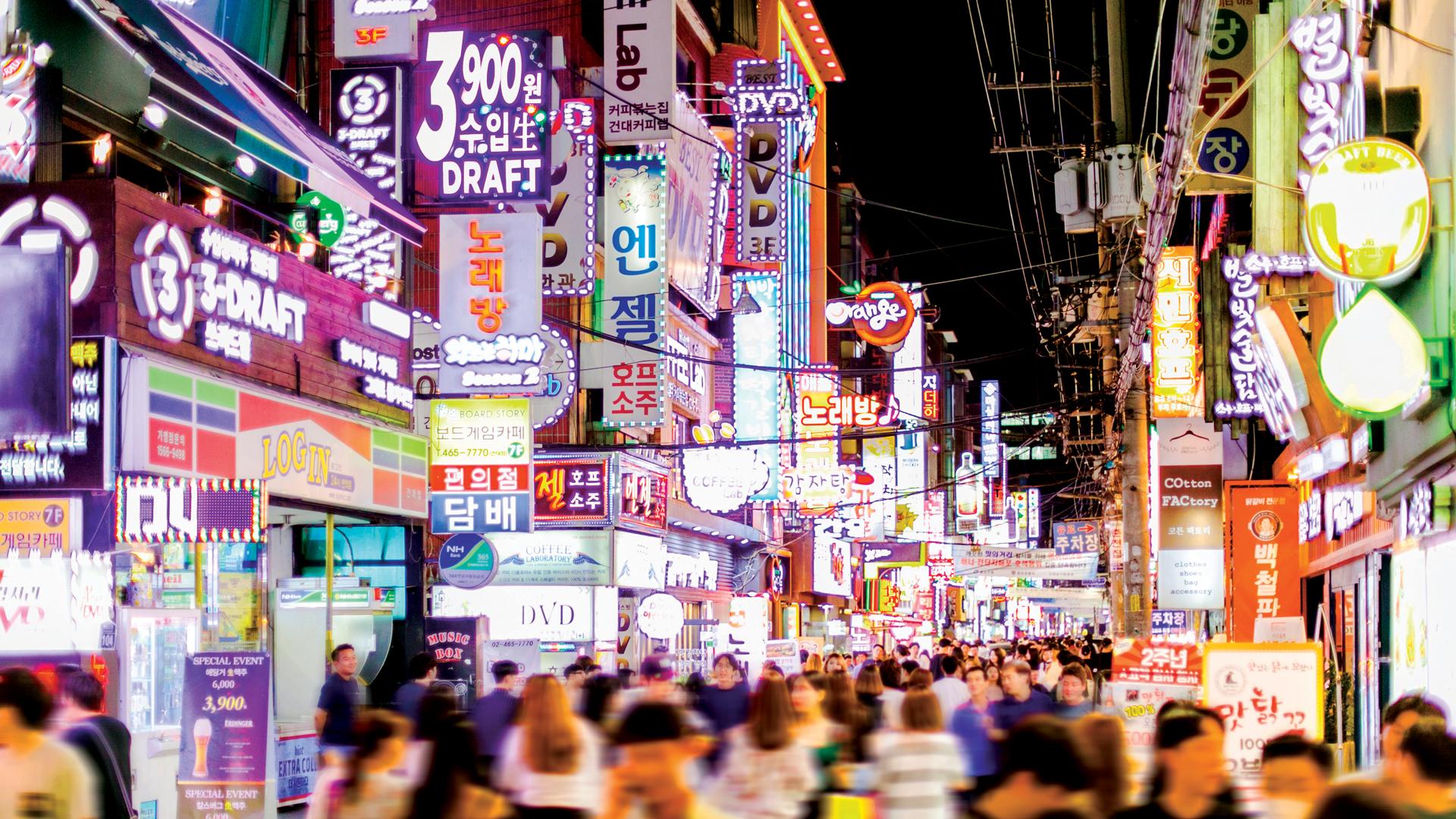 To truly understand and appreciate Seoul, you've got to go beyond just the historical sites and the cuisine, and dig a little deeper.
Wondering about the prevalence of people in brightly coloured, athletic gear? That's because Korea is a hiker's paradise. Bukhansan National Park, near central Seoul, is an ideal place to stretch your hiking legs and experience nature in Korea. Just catch the metro to Dobongsan Station, and follow the hikers to the entrance.
You'll also want to make sure you experience the cat-café culture, which is as magnificent as you've heard. The best plan is to head to the lively Hongdae neighbourhood for the highest concentration of cat cafés anywhere. Y Cat Cafe, formerly Cafe Gio Cat, and Table a Cat Cafe are two cafés in Hongdae that are known for treating their cats and customers very well. If you've got time, go to both.
After you've had your fill of felines, take the opportunity to immerse yourself in another classic Seoul experience – nightlife in Hongdae! Part of the fun of Hongdae is blindly wandering from one establishment to the other, but if you like to have a plan, stop by D. Still for a cocktail, get nostalgic at the RetroGameBar, then finish your night at Mike's Cabin, where they'll have great tunes spinning well into the early morning.
If the sun is up and you want to treat yourself, go to Butterfinger Pancakes in Gangnam on your way home – there's no judgment for all-nighters in Seoul. Or, head to a noraebang for some karaoke to wrap up the night. They're everywhere in the Hongdae neighbourhood, but Su Noraebang is especially good.
Lotte World, in sincheon, is the largest indoor theme park in the world
If it's an adrenaline rush you're after, then consider going to Lotte World or Everland. Lotte World is the world's largest indoor theme park, and is located in Seoul's Sincheon district. For something more expansive, Everland is a little outside Seoul in Yongin, but it's got all the bells and whistles. In fact, it's regularly one of the top 20 most attended theme parks on the planet. Both are enjoyable in their own right, and if you're bringing kids with you to Seoul, then you've just hit the proverbial jackpot.
Finally, history buffs might be keen to visit the Korean Demilitarized Zone (DMZ), which separates North and South Korea. If you visit, you'll be at the Joint Security Area, where you'll note that guards on both sides are still at the ready. Simply hop on the Gyeongui Line from Seoul Station towards Dorasan Station – it's regularly referred to as the "DMZ Train," and should take about one-and-a-half hours.
The city, for one reason or another, doesn't often make it onto the travel lists, but slowly and surely Seoul has carved out its own viable list of what makes it special.
For far too long Korea's ability to express its own unique way of life was repressed and now, finally, you've got a Korea that is triumphantly spreading its wings.