You've heard of treating yourself to an overnight staycation in the city for some room service and relaxation, right? But what about taking it to the next level, say, by booking in-room beauty services and never leaving your robe? Well, bless the beautiful partnership between boutique Yorkville accommodation Kimpton Saint George and Radford Studio because we no longer have to imagine. 
As a Leo, I'm no stranger to self-care and the benefits of scheduling some spa time in the city. For minimal time spent travelling, I've always been a fan of checking out the best hotels in Toronto for a staycation.
However, Kimpton Saint George Hotel has taken it one step further by forging a friendship with Toronto favourite, Radford Studio, which allows hotel guests to try a luxurious list of in-room services, including three custom Kimpton facials, eyelash and brow services, plus make-up and hair styling for weddings and events. I volunteered as guinea pig (sigh, such is life) — here's how it went.
Kimpton Saint George x Radford Studio: What's the deal
Kimpton Saint George opened on Bloor Street West back in 2018 and has been offering guests a stylish spot to lay their heads ever since. The 14-storey, 188-room hotel is peppered with local touches, like the one-of-a-kind, hand-dipped metal pieces from Ottawa artist Laura Langford in every room; and the White Squirrel peeking out of room closets, a nod to Toronto's infamous albino white squirrels found in Trinity Bellwoods. 
In addition to Kimpton's proximity to Yorkville's museums, galleries, shops and restaurants, the Radford Studio, run by celebrity makeup artist and skin specialist Victoria Radford, is just down the road from the hotel. The partnership aims to build on the local flourishes the hotel is known for, all while creating bespoke and personal touches that guests can enjoy from the comfort of their room.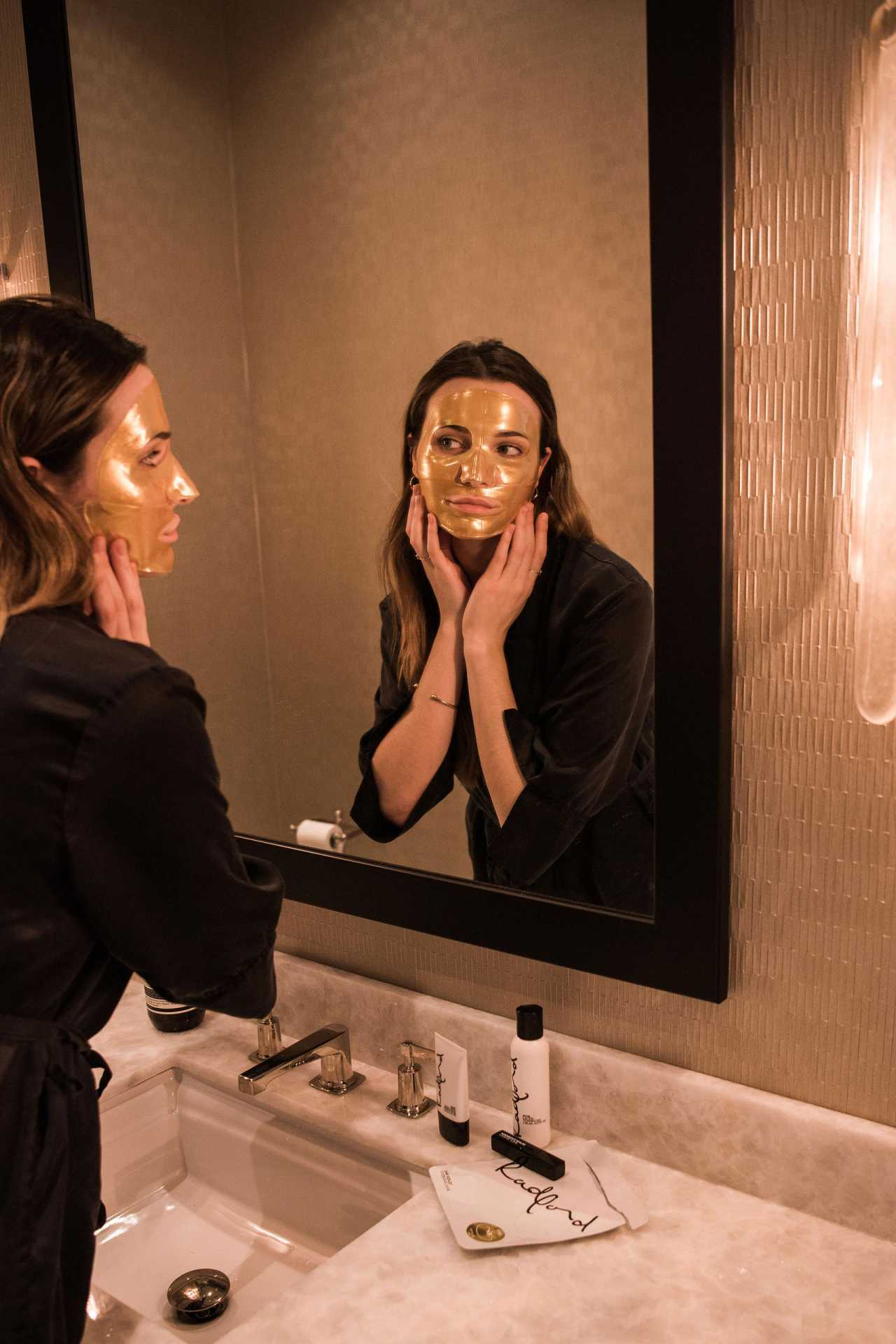 Kimpton Saint George x Radford Studio: The verdict
I check into my room around 2 p.m., with just under an hour to potter around and get situated before my facial. My room is a spacious suite, with a separate living space artfully decorated with local books like Toronto Makes and a stack of Beyoncé and Joni Mitchell vinyls to spin on the record player. My dancing is cut short with a rap on the door signalling the arrival of my beauty therapist, Sarah. 
While she sets up the massage table, I go and change into a custom robe and return. With no knock-knock, "are you decent?" policy to instate, we navigate around each other; Sarah playing some relaxing music on a speaker and setting up her array of Radford Studio products, me tucking myself discreetly under the covers. 
Once we're settled, Sarah kicks off the Custom Nano-needling Facial, a non-invasive procedure that stimulates your collagen (the thing that gives your skin elasticity and makes you look youthful) by enhancing your ability to absorb serum. Unlike micro-needling, which penetrates into the deep dermis, nano-needling only punctures the first layer of skin. There's no numbing of the face required, and, despite the title, involves no needles. The process is completely painless and there's no downtime. Despite a little redness (and a warning not to wear makeup), I go for dinner at the Fortunate Fox that evening without alarming the general public.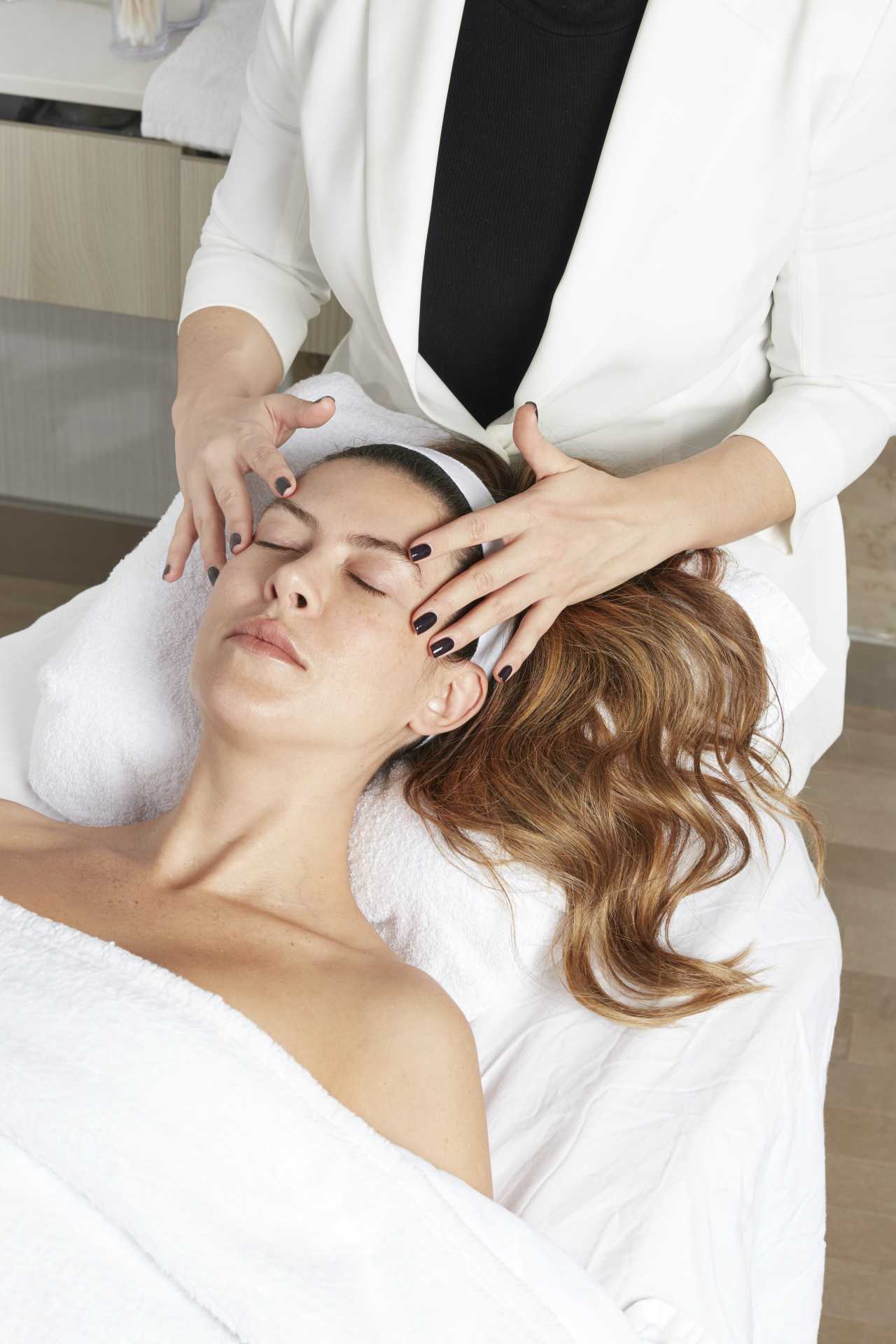 Sarah walks me through everything, from the products used (pre-cleansing oil, buffing with an enzyme exfoliator, and toner with lactic acid) to the science behind the procedures and the benefits. Nano-needling promises to increase hydration, circulation and improve my uneven skin tone — something, she gently reminds me, will be aided by abstinence from picking at my blackheads and pimples. 
Lastly, I am strapped into a 24K Gold Mask, which makes me look like the most recent Bond villain, and treated to blue and red light therapy. While I rest my eyes and let my mind wander, the light silently stimulates collagen and elastin, reduces fine lines, wrinkles and age spots, and even improves rosacea, psoriasis and eczema. It's so impressive, I almost feel guilty for beginning to doze off.
When we've wrapped, I change back into my robe next door while Sarah packs her things away. The massage table gets stuck as it's being taken down, but Sarah's charm quickly sidesteps any potential awkwardness. This collaboration is in its infancy and Sarah hopes that some of the set-up may be tweaked to make the experience more seamless. However, the feeling of not having to get dressed once my treatment is complete is so glorious, it seems a small price to pay.  
Kimpton Saint George x Radford Studio: What else
I manage to tear myself out of my robe and state of post-facial bliss to head downstairs to Kimpton's social hour. Every day, from 5-6 in the lobby, guests can sip on a selection of wine in front of the roaring fireplace. There's also complimentary tea and coffee each morning in the same spot — or stay in cozy mode and brew a cup using your in-room Keurig. 
If you're feeling active, check inside your closet for a yoga mat or use one of the hotel's PUBLIC cruiser bikes. Though I opted for a night away from my fur baby, it should be noted that the Kimpton Saint George is incredibly pet-friendly, and I saw several four-legged friends around the hotel (ssh, don't tell my dog). 
Rooms from $429 a night
Kimpton Saint George, 280 Bloor St, W., kimptonsaintgeorge.com