A centuries-old section of Beijing's Forbidden City will soon be open to visitors for the first time. Built by the emperor of the Qing Dynasty in the 1770s, the almost two-acre Qianlong Garden is located in the northeast section of the Forbidden City.
A partnership between the World Monuments Fund, the Palace Museum and Selldorf Architects will be accessible to the public through a visitor's centre designed by American architect, Annabelle Selldorf. According to the World Monuments Fund, this section of the complex features "decoration and furnishings from a time widely considered to be one of the boldest and most extravagant periods of interior design in China's history."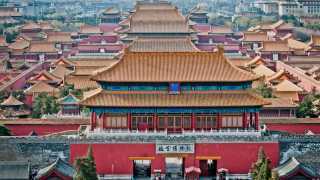 The centre design will feature three halls surrounding an open pavilion, each of which will offer visitors a different perspective on the site. Construction of the centre is set to begin in late 2019. Qianlong Garden will welcome visitors as early as 2020, the year that will also mark the 600th anniversary of the Forbidden City.