Luxembourg is poised to become the world's first country to eliminate fares on its public transportation network. In a pledge made by the Grand Duchy's new coalition government, trains, trams and buses across the country will be free beginning as soon as summer 2019.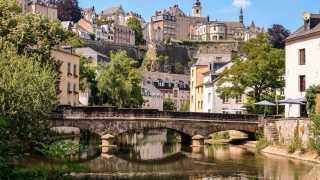 Luxembourg already introduced free transport for riders under the age of 20 in 2018. The same initiative also allows commuters to pay just €2 for up to two hours of travel (which gets you most of the way across the tiny country). Although Luxembourg's total population is only about 500,000, more than 200,000 workers commute across the border from France, Germany and Belgium each day, resulting in some of the highest traffic congestion in the world.
The hope is that free public transport will help minimize this growing traffic problem, in addition to making the small country even more appealing for visitors.