Have you seen the underwater Youtube videos packed with colourful aquatic life and shimmering coral? No need to be jealous of scuba divers when these snorkelling spos are just waiting for your visit.
Tech has come a long way from those leaky tubes you might have struggled with, so it makes sense to find the kit you love and pack it with you rather than relying on renting.
Jellyfish Lake, Palau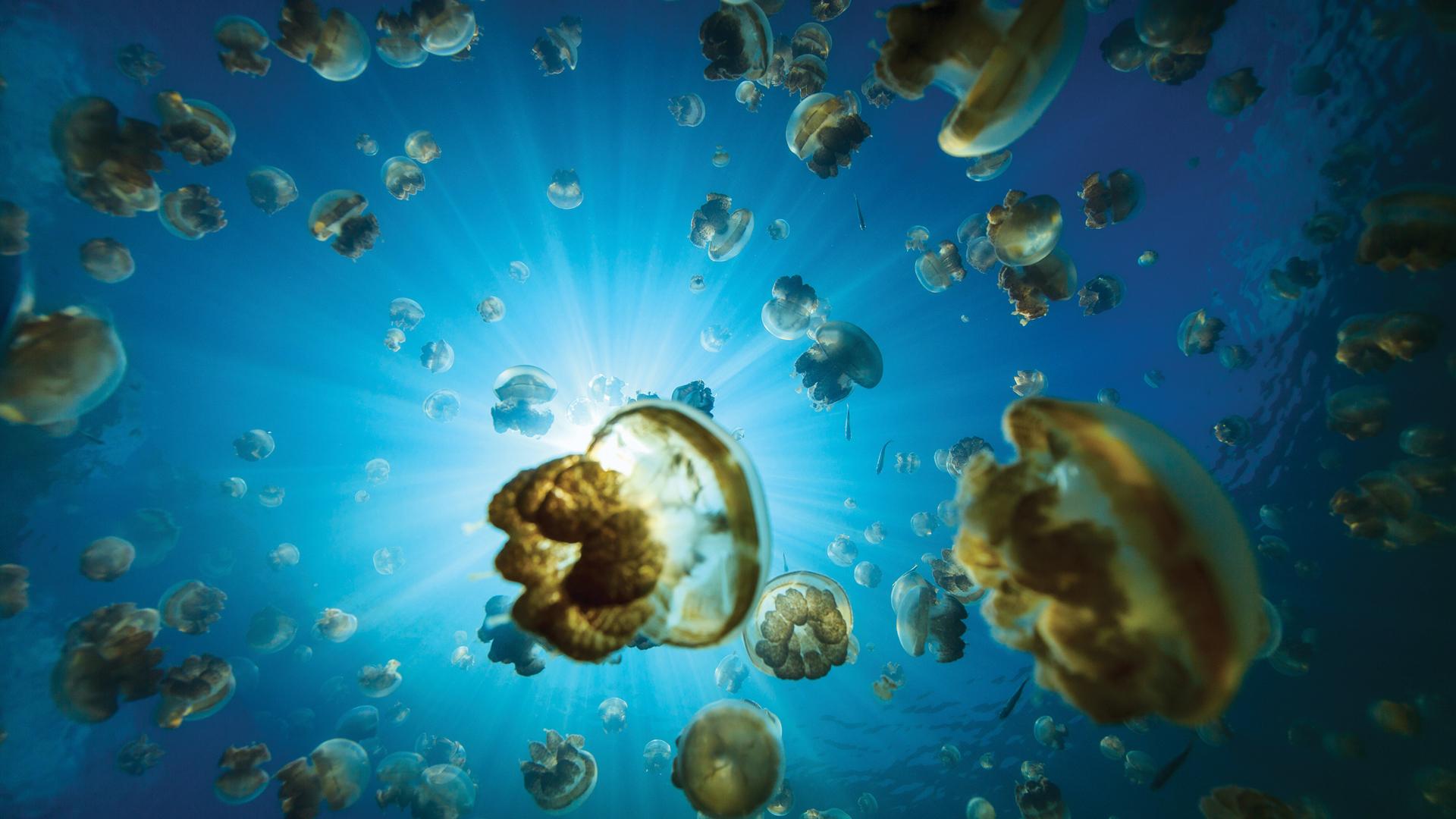 Who says all the best snorkelling happens in the open ocean? This marine lake is located on Eli Malk island in Palau's Southern Lagoon region. The namesake population of jellyfish – recently rebounded to 700,000 thanks to conservation efforts – was cut off when the last ice age ended and glaciers melted 12,000 years ago. Getting to swim surrounded by clouds of stinger-free jellyfish (without predators they evolved that way) is an unbeatable experience.
Lagoon of Bora Bora, French Polynesia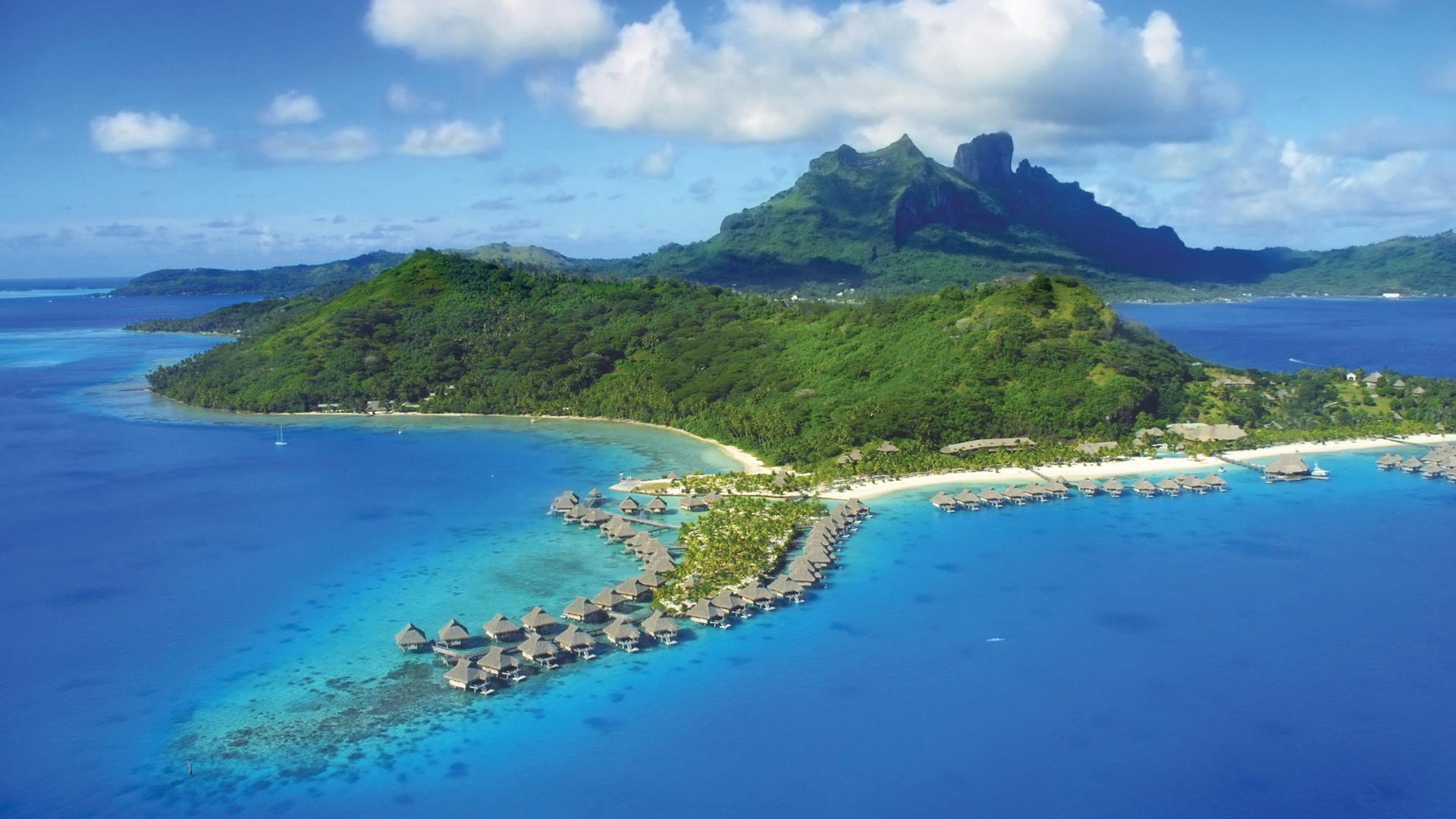 As if travelling to the underside of the world, in the middle of the South Pacific, wasn't enough, you should go the extra step and dive underwater for the spectacular view in Bora Bora.
In the lagoon, a rainbow of rare, tropical fish species swim calmly amongst coral gardens – especially at the southern tip – that are an eye-catching attraction in their own right. One spot is so well-suited to fish spotting that it has been nicknamed the Aquarium.
Those with more flipper experience will want to join an excursion out into the ocean proper to swim with the large schools of reef sharks.
Great Barrier Reef, Australia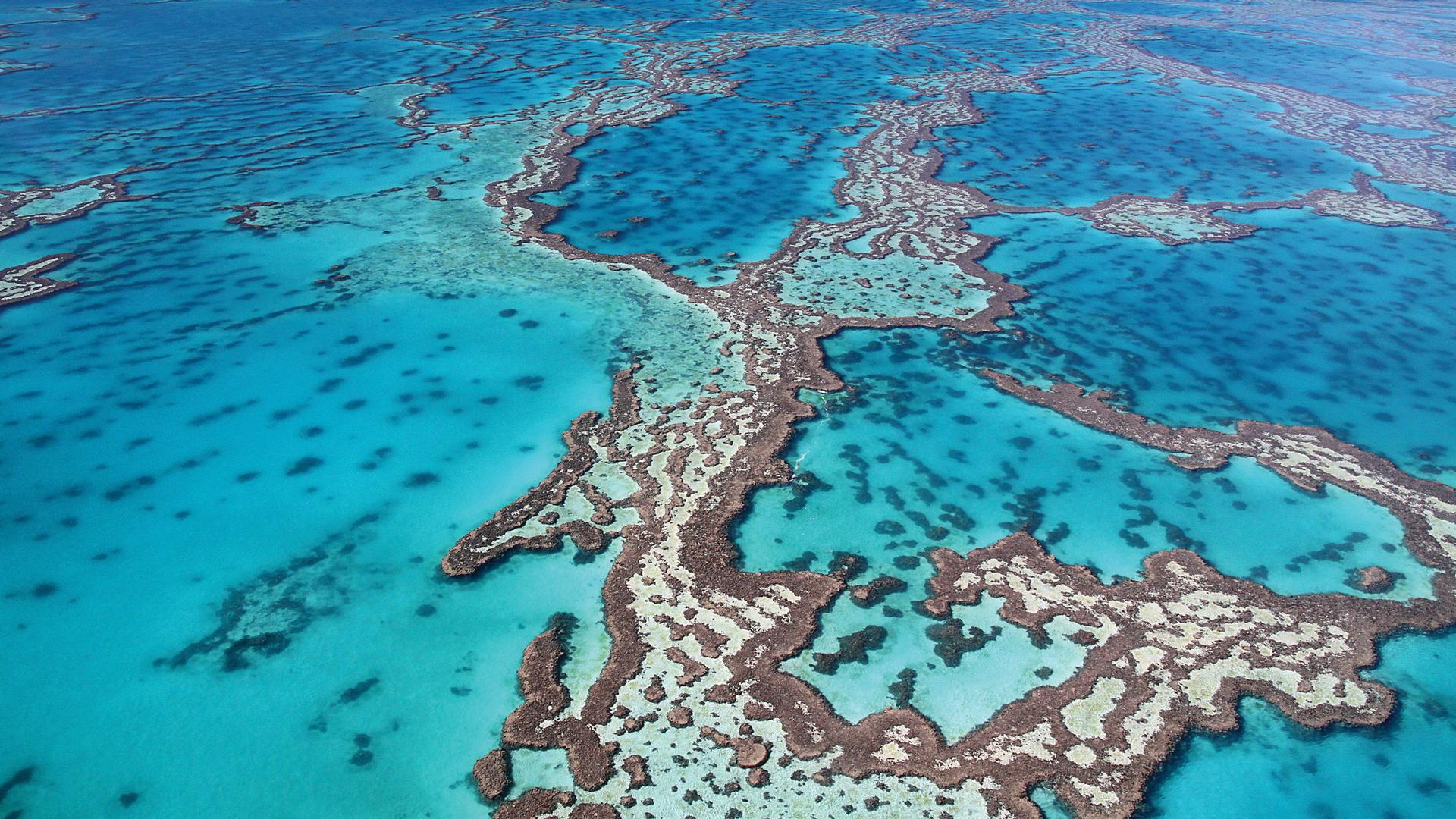 The world's largest coral reef system has become a concern for conservationists in (and outside of) Australia. Port Douglas is the in-the-know jumping off point for this Wonder of the Natural World that is as big as Italy. The GBR is 2,300-km long and covers thousands of separate reefs that are teeming with stunning sea life.
The truly keen can spring for a multi-day, liveaboard tour that maxes out your time in the water. Some tour groups cater to beginners with a float coat at this World Heritage Site. Be gentle with the coral!
Bay of Donsol, Phillipines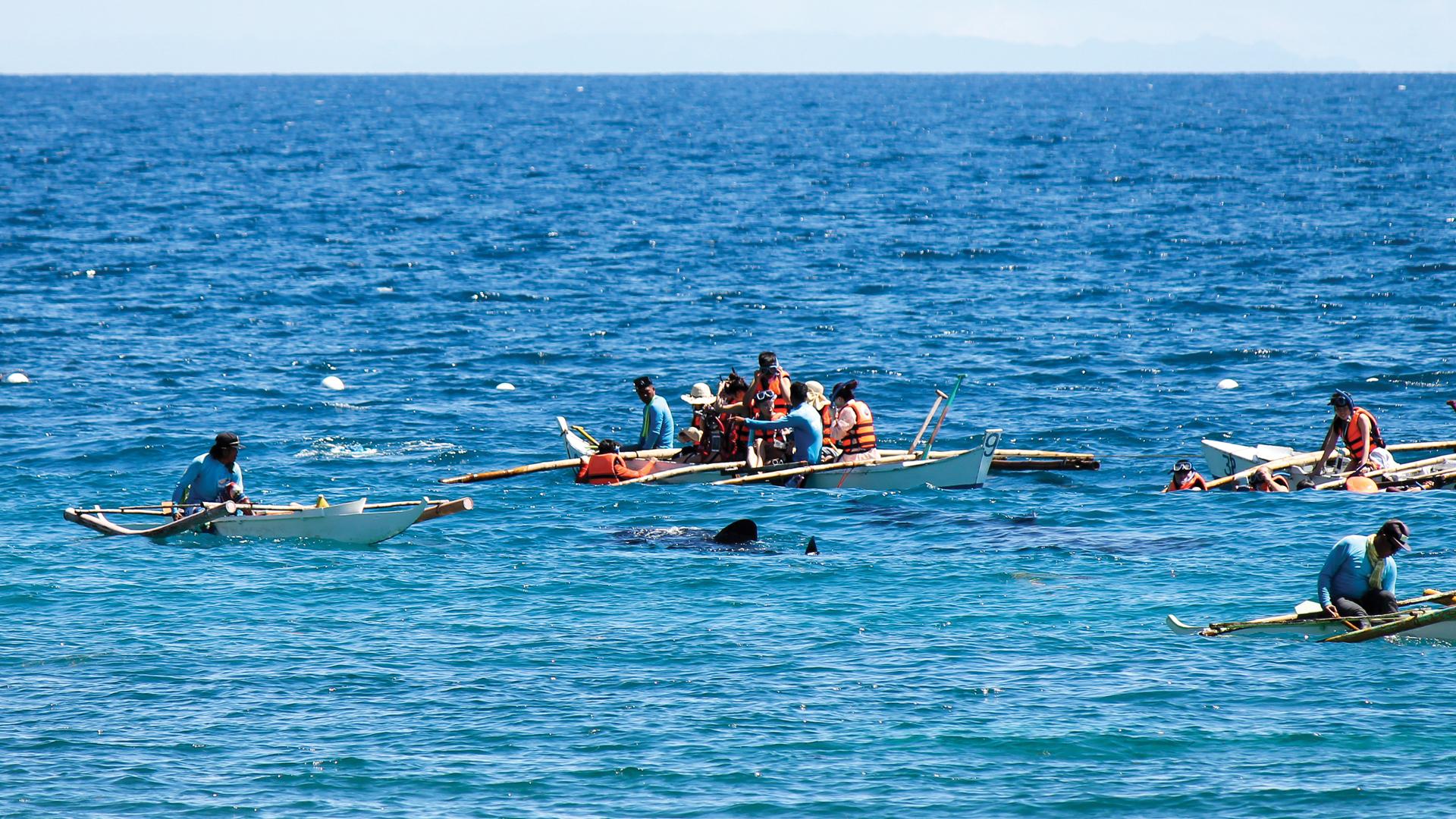 Have you been on a whale-watching expedition that ended in a disappointing glimpse of a distant dorsal fin? This is not that kind of situation.
In Donsol, tour boats head out with local fishermen as spotters, find the school-bus-sized whale sharks and deposit tourists into the water – equipped with snorkel mask and fins – for the opportunity to swim with these benevolent behemoths. Famously, they can grow to 10 metres long over their 70-year life. No need to panic, these filter-feeders only eat plankton.
Bonaire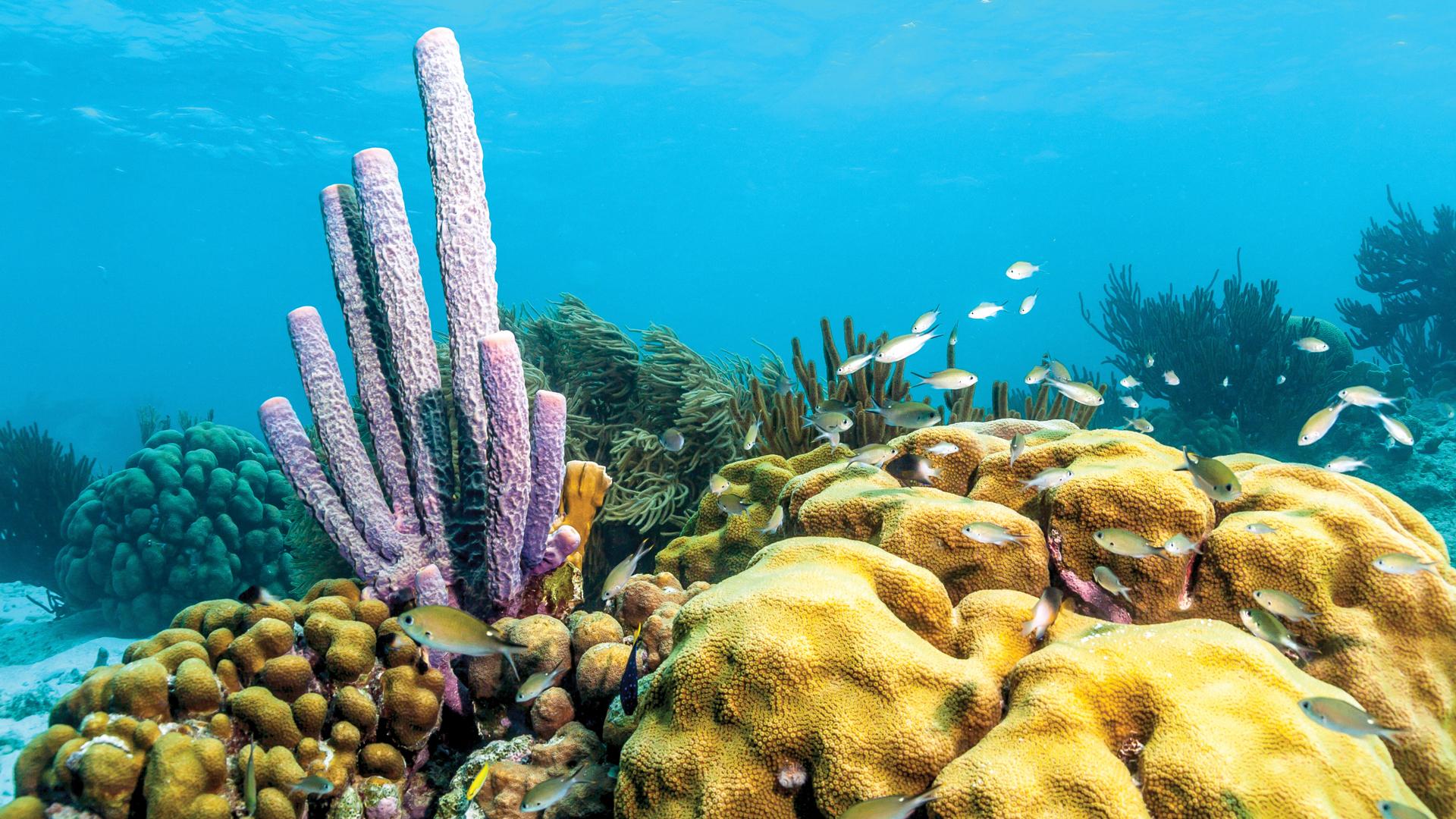 Caribbean countries vary quite widely in the quality of snorkelling they offer. Bonaire has been the long-standing king of shallow-water diving in this part of the world. Nearly the whole island is a giant marine park and the wide variety of fish, sponge and turtle species you can see appreciate the protection.
Like other islands, some resorts on Bonaire have private reefs and there are paid boat tours, but many of the best dive sites are free for everyone to access directly from the shore. Recently, tropical storms have damaged reefs (some are already coming back), so be sure you pick your spots based on up-to-date information.