The food is often the best part of travelling. It's a chance to taste unfamiliar flavours and acquaint yourself with a culture that is totally different than your own. Just because we can't travel right now doesn't mean that our hunger for new experiences suddenly goes away.
So we've complied a list of our favourite foodie destinations that you can learn about now and put on your list for later. Good food will always have the power to bring people together even when we are worlds apart. 
Calçotada: Catalan Onion Festival
Nestled in the mountain town of Valls, an hour from Barcelona, lives a grilling tradition unlike any other and it all started with the humble calçot, a green onion native to Catalonia. From January to April, you'll find long dining tables lining the city's streets for Calçotada festival, where calçots are grilled over grapevine fires, dipped in Catalan romesco sauce and dangled over heads of hungry guests accompanied by lots of singing, dancing and adults in bibs.
Japanese tea ceremony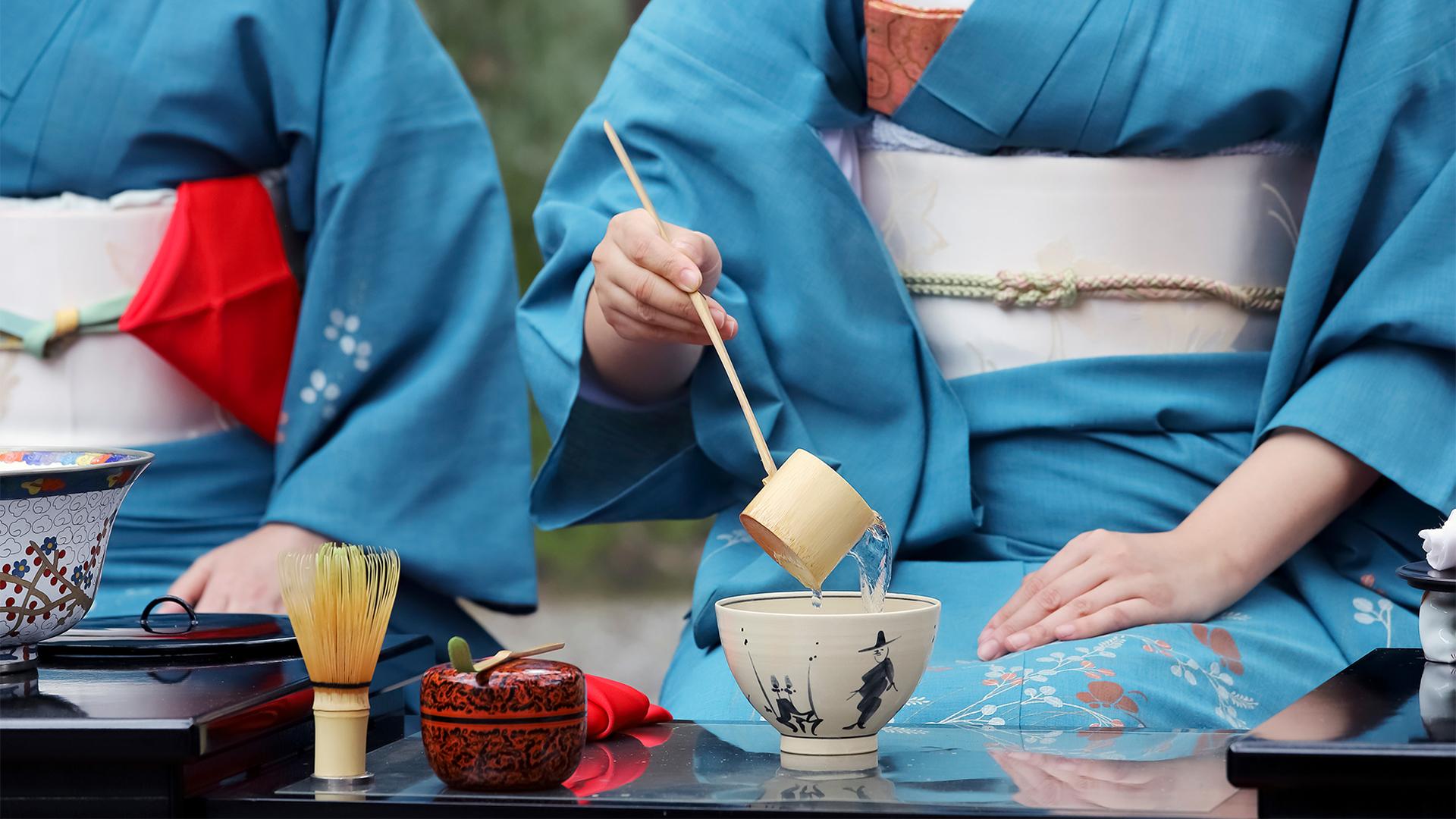 If you want tea in a hurry, you won't find it at a Japanese tea ceremony. This traditional way of preparing and drinking matcha (powdered green tea), is about balance – including the wagashi sweets. Each intricate detail, from the presentation of the communal bowl to the host's choreographed hand gestures, is a moving work of art. A formal tea ceremony can last hours, but most are shorter expressions of this unique aesthetic. Who knows, you might even find some inner peace.
The Arawak Cay fish fry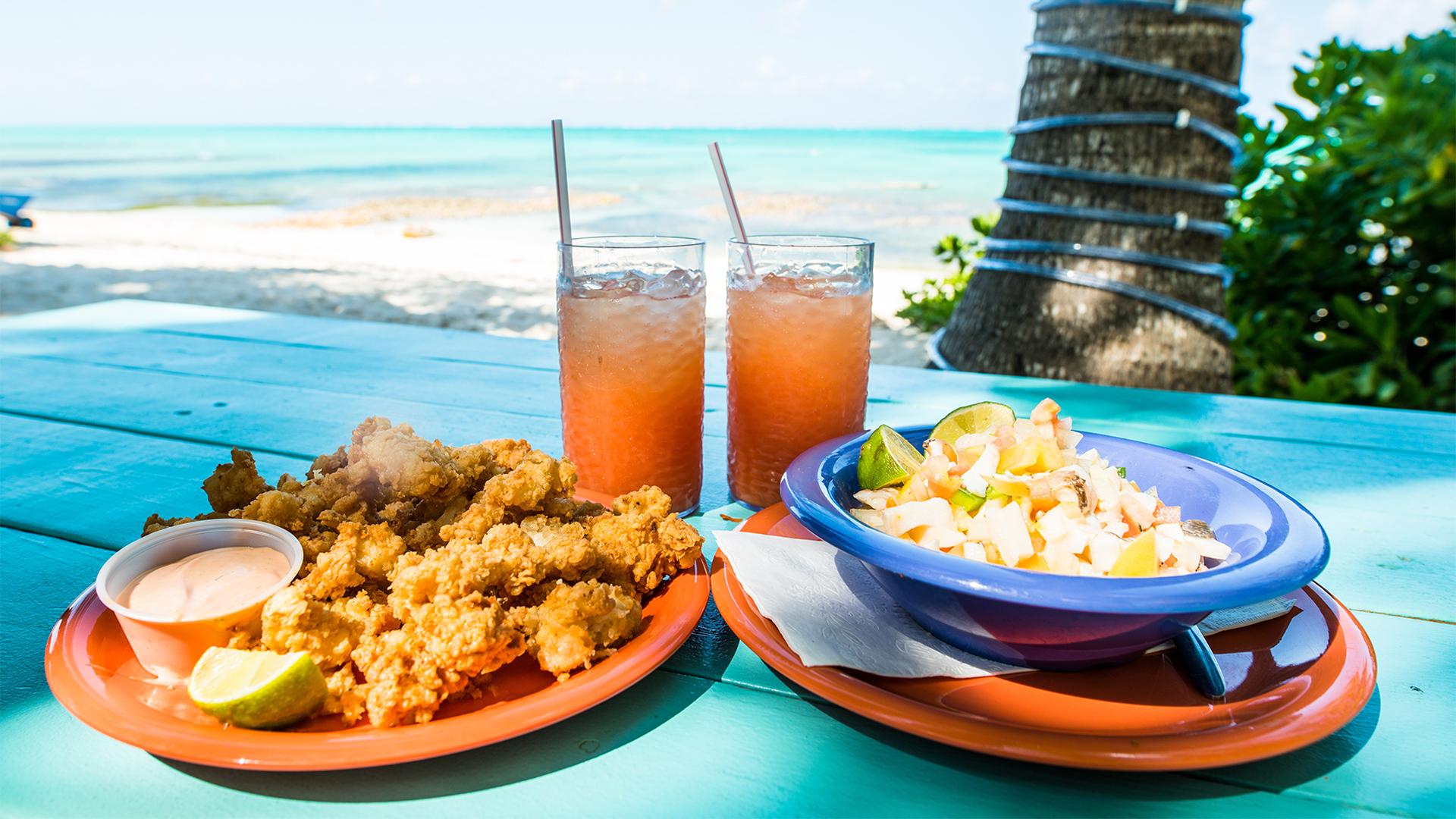 This seaside stretch in Nassau, Bahamas is filled with bright, pastel restaurants and food trucks serving some of the best in Bahamian fare. Step away from the resort buffets and dig into fresh, local delicacies like cracked or scorched conch and bottomless cups of addictive Sky Juice, a mix of gin, fresh coconut water and condensed milk. The live junkanoo bands show up on Fridays.
Thailand's floating markets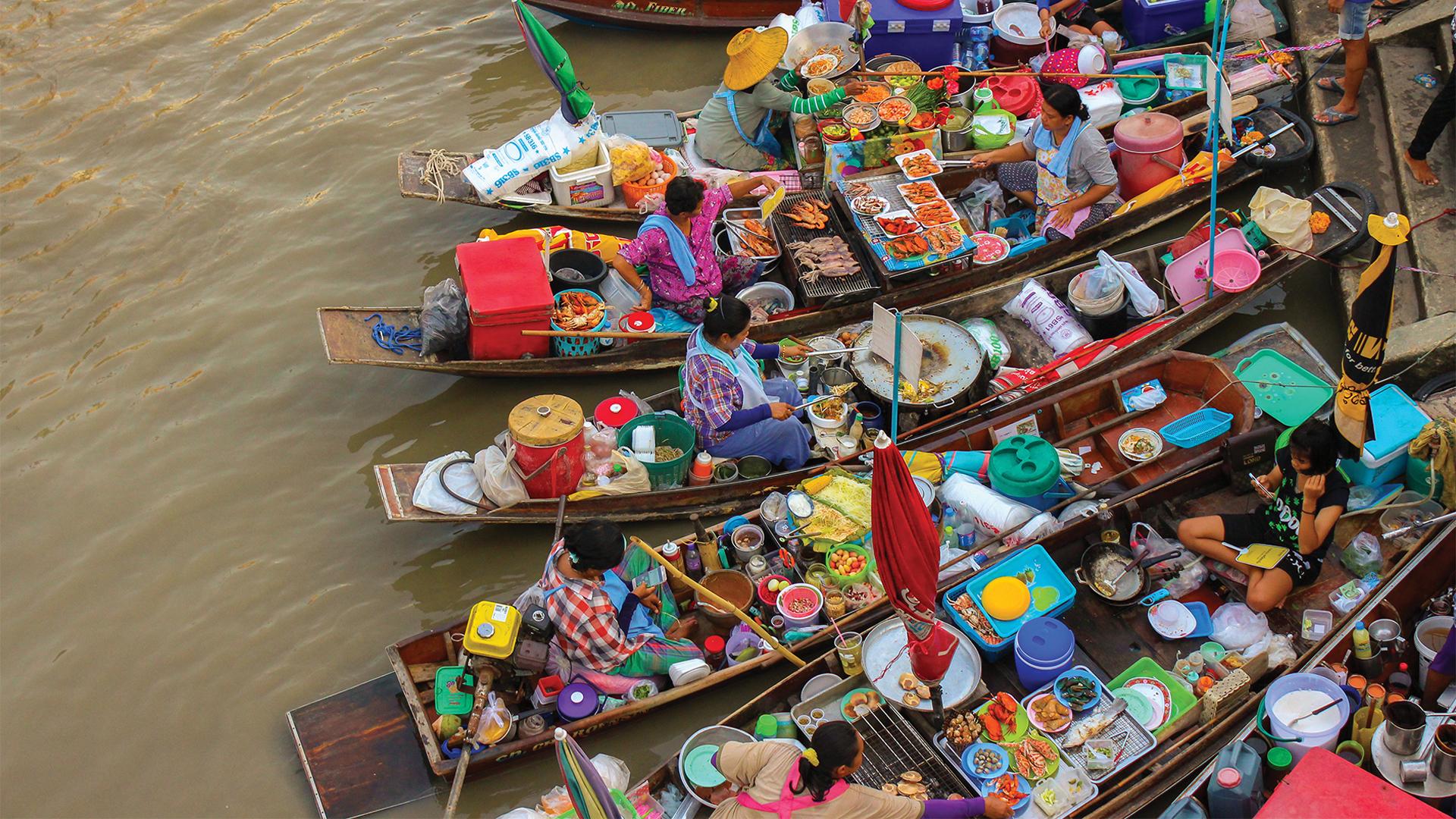 Before the development of roads, it was easier for Thai people to trade goods on the river instead of in the dense jungle. Communities were established along the canals and floating markets became a way of life. Today, they are mostly tourist traps, but if you go to the more obscure ones (Bang Krachao, Amphawa floating markets) early enough in the day, you can hire a boat and bear witness to all the wonderful, tasty chaos.
Polynesian Luaus
Kalua pig, which is prepared in an imu (underground oven), is the headliner, but a luau is so much more. It is a gathering that unites people and celebrates the diversity of Hawaiian and Polynesian food, dance and music. Look for a smaller one like the Toa Luau on O'ahu for a more intimate feel. A swim in Waimea Falls is included before the feast.
Hungry for more? Read the entire Culinary Issue online for free here