The Blue Mountains is the closest Ontario gets to an alpine village. It's no Switzerland, but its rolling hills, glistening Georgian Bay and an up-and-coming food scene in the nearby town of Collingwood makes winter's polar vortex a little more bearable. Not sure where to go? We've got a list of Collingwood's best restaurants and activities to check out this winter.
You don't even have to be a skier or a boarder (I'm more of a snow tuber, myself) to enjoy the slopes — although it does help. Nothing beats a sunny day on the slopes followed by a piping hot BeaverTails pastry in The Village and a crisp, hangover-curing caesar on Rusty's winter-friendly patio. (Psst, if you're a fan of caesars, 1858 Caesar Bar in Collingwood has the best ones.)
Getting there
Driving to The Blue Mountains takes about 2.5 hours from Toronto. Or, if nobody wants to be the designated driver, AUC Tours departs from four locations in Toronto and drives directly to Blue Mountain Village during the winter season. auctours.ca
With 365 acres of skiable terrain, Blue Mountain Ski Resort will keep ski bums occupied for hours before you hit the après. Make sure you get there early because parking spots are in high demand. Better yet, chill out in the baths at the Scandinave Spa, one of Ontario's best spas, or with volcanic rock therapy at the iwa Spa during the day and go night skiing to beat the crowds.
We recommend getting out beyond the village's high-energy chalet vibes to neighbouring Collingwood, where boutique shops, vintage treasures and a lot of small town charm await. 
Collingwood: Where to eat
The Pine
With only 10 seats, The Pine restaurant may be small, but its flavours and menu concepts are unapologetically big and bold. The tasting menus at this Michelin-worthy, downtown Collingwood gem feature 14 to 16 servings, all inspired by the local landscape and seasons. The heirloom vegetables and edible flowers come from the family-run farm, while the meat and fish come from Canadian producers. Artfully displayed, whimsical dishes are full of surprising detail and intricate technique that a phone camera just can't do justice. You'll have to see and taste it for yourself.
The Alphorn Restaurant
No trip to The Blue Mountains is complete without a wienerschnitzel or hot cheese fondue from The Alphorn Restaurant. It's been around since the 1980s and still looks like it with its carpeted floors, cowbells and skis hanging from the ceiling. If you're lucky enough to spend a birthday here, you'll be shining as bright as your personal candelabra.
Collingwood Bread Company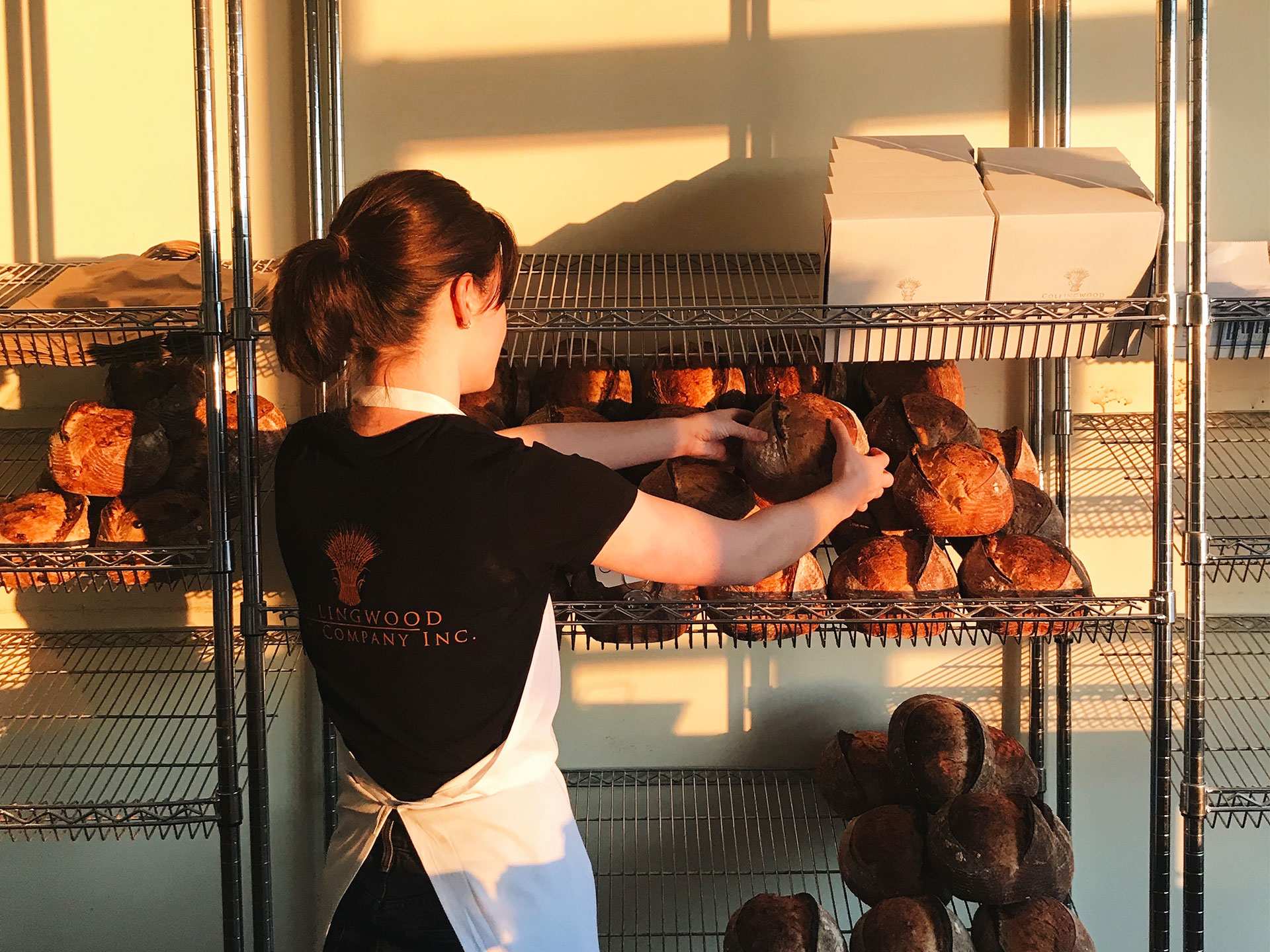 We know everyone and their cousin makes their own sourdough now, but, no offence, those loaves don't hold a candle to the dough at Collingwood Bread Company. This delightful bakery opens at 8:30 a.m., and you're going to want to get there as close to then as possible. It's not long after the flakey croissants, crunchy baguettes and perfect sourdough leave the oven that they're swooped up and taken home. 
Gibson & Co.
Follow a brick-lined alley dotted with twinkly lights, just off Collingwood's Hurontario Street, to this adorable café and wine bar. They have over 150 natural, organic and biodynamic wines by-the-glass or bottle, and if you don't know what any of that means, the lovely staff are happy to help. 
Funky wine not your thing? There are Ontario brews and rare North American whiskies to sip and lots of salty Spanish conservas and small plates to share — salud!
Heart's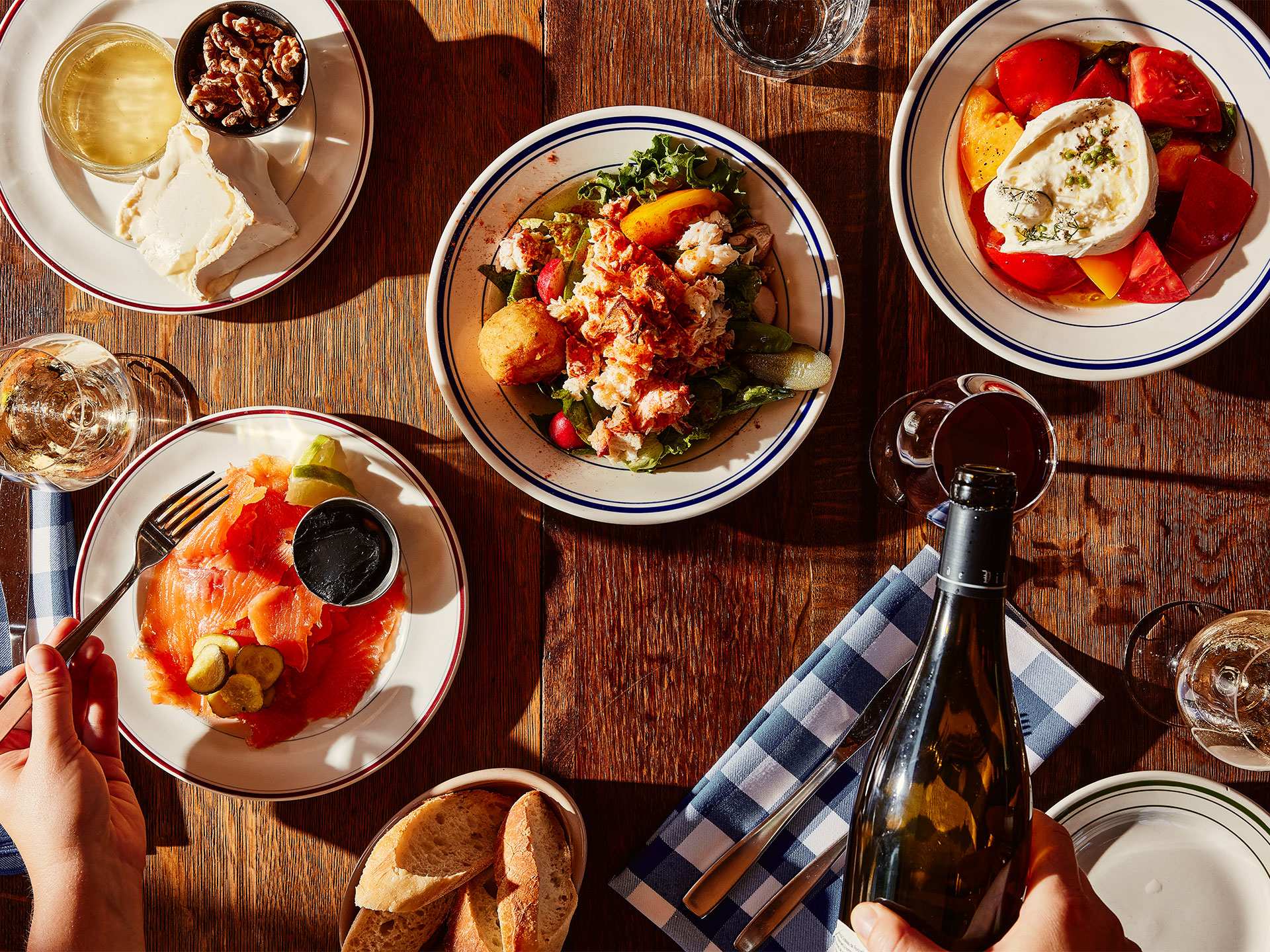 From the outside, Heart's looks like a rinky-dink roadside diner — but don't be fooled. Beyond the vintage signs, lies a butchery, bar and tavern that will have you immediately planning your next visit to Grey County (a 30-minute drive from Collingwood) before you've licked your plate clean. Heart's is country comfiness meets French bistro bliss, where you'll find fresh seasonal veg topped with a wedge of cheese, transcendent air–cured steaks and the best darn bowl of mussels that you'll dip everything — even your salad leaves — into. 
Collingwood: What to do
Scandinave Spa Blue Mountain
Wash away winter blues at this thermal water wonderland. You can practically feel your cortisol levels dropping as you walk along the entrance's tree-lined path, catching glimpses of the steam rising from the outdoor baths. First, nestle your cell phone quietly into a locker so you can soak up the peace and quiet with a series of hydrotherapy circuits.
Hitting the slopes is nice and all, but my idea of physical activity looks more like warming up in an infrared sauna or eucalyptus steam bath, followed by a refreshing rinse in a cold plunge bath and a midday nap in a sun-filled solarium. Psst, bring your own robe and flip flops so you can avoid paying extra.
The Beer Bus Company
Grab your pals and your best-worst vintage snowsuit (optional) and hop on the ol' beer bus. Private winter tours are available through April 30, and hit up all the best local watering holes around Collingwood and Blue Mountain. Their signature Grapes, Apples & Hops lasts 4.5 hours, and has a fun mix of vino, cider and beer tastings, so there's something for everyone.
Where to stay
Penny's Motel
Get away from the crowds in The Village and rest your ski legs at this adorable roadside motel in Thornbury, about a 15-minute drive from downtown Collingwood. A once-dilapidated motel from the 1970s, Penny's has been transformed into a colourful playground (for "grownups") complete with a bocce ball court, a heated patio and gas fire pits in the communal courtyard for all your s'mores needs. Thornbury's quaint Bruce Street is a short walk away, or stay in for daily oysters, weekend brunch and homestyle comfort food cooked over an open fire.