What to do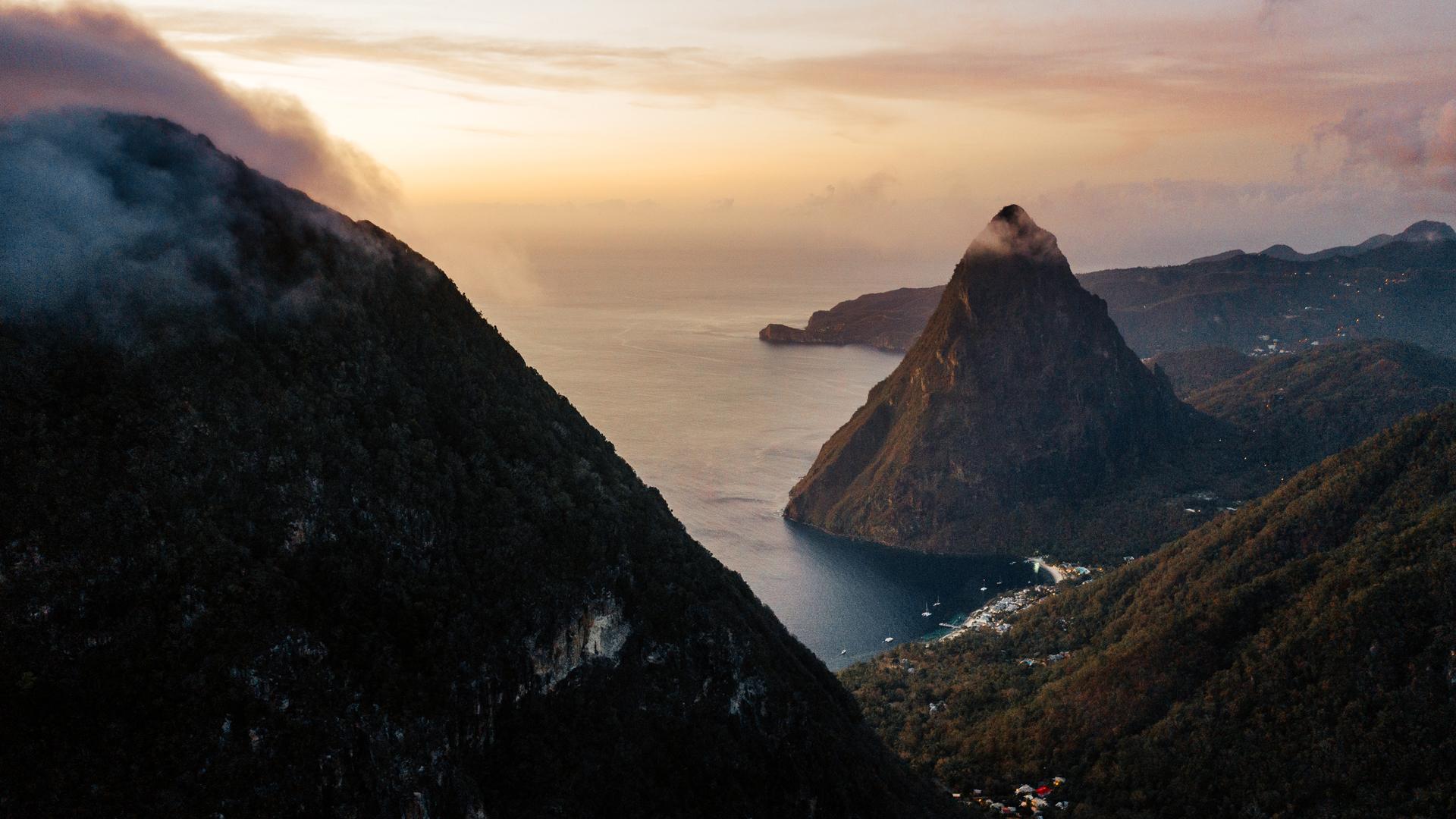 Lush, green, bursting with life and dotted with hot springs, Gros Piton and Petit Piton are volcanic spires that flank Jalousie Bay. Gros Piton draws hikers that love a challenging climb and stunning views. Or, soak in the beauty of this UNESCO World Heritage Site from Sugar Beach, where you can relax or take a dip and snorkel in the clear waters between the peaks.
Ever wanted to walk into a (dormant) volcano? Or play in the mud? Saint Lucia has you covered. In Soufrière, the Sulphur Springs park is home to the world's only drive/walk-in volcano. If you don't mind the odour (because, sulphur), you can marvel at the volcanic remnants, indulge in a therapeutic mud bath, then wash it all off under a cascading waterfall.
Nightlife is always lively around Rodney Bay, but music lovers will want to time their visit for August, when the Roots and Soul Festival is on. The main stage at Pigeon Island National Landmark draws big reggae, hip hop and R&B artists from the Caribbean and around the world like UB40 and Tarrus Riley, but feels more relaxed and intimate than many other festivals.
What to eat and drink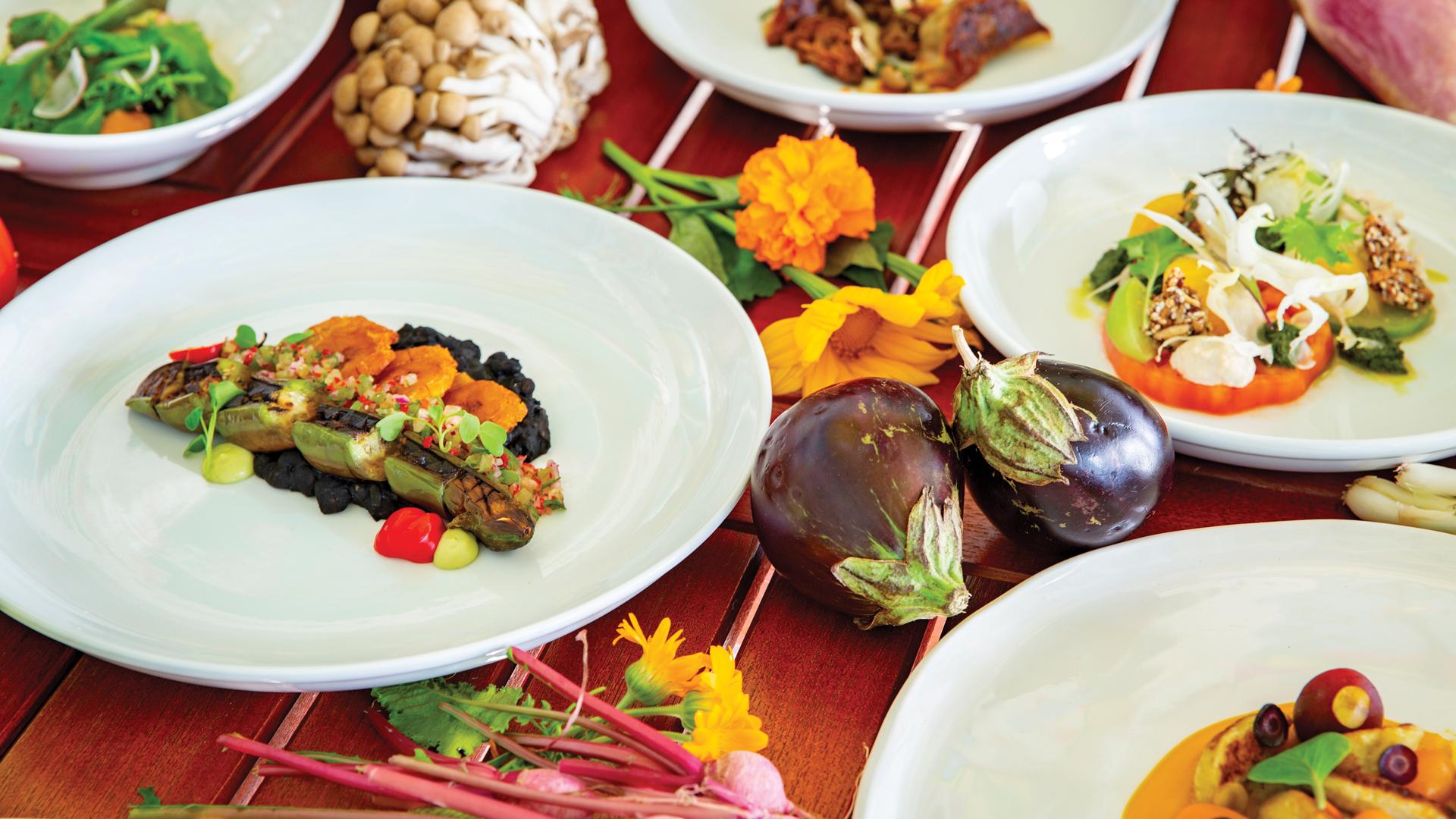 Whether it's at Gros Islet in the north or Anse La Raye further to the southwest, Lucians take the Friday night fish fry tradition very seriously. On Friday night, street parties are where you want to be for great music, cold drinks and the freshest seafood. Load up a plate with grilled dorado, conch (lambi), lobster and whelks, all caught by local fishermen and served alongside fried bakes, breadfruit and rice.
Open since 1894, Castries Market is especially busy on Saturdays and brimming with flavours like local spices and banana ketchup (but also plenty of tchotchkes). Go early, skip the souvenirs and head straight to the fresh-fruit vendors. Thirsty after all that? Venture to nearby Point Seraphine and the Antillia Brewing Company for excellent craft beer, especially their Passion Fruit IPA that is perfectly refreshing in the heat.
To go with the eye-catching beauty of the resort itself, James Beard Award-winning chef Allen Susser designs a "brave new world of tropical flavours" for guests at the Jade Mountain Club. Inspired by abundant local seafood and produce, as well as flavours from throughout the Caribbean, "Jade Cuisine" is an experience for all the senses. In an island famous for views, Jade Mountain stands out. The resort is home to a cocoa plantation, so their chocolate lab creations and local rum pairings are not to be missed. 
Where to stay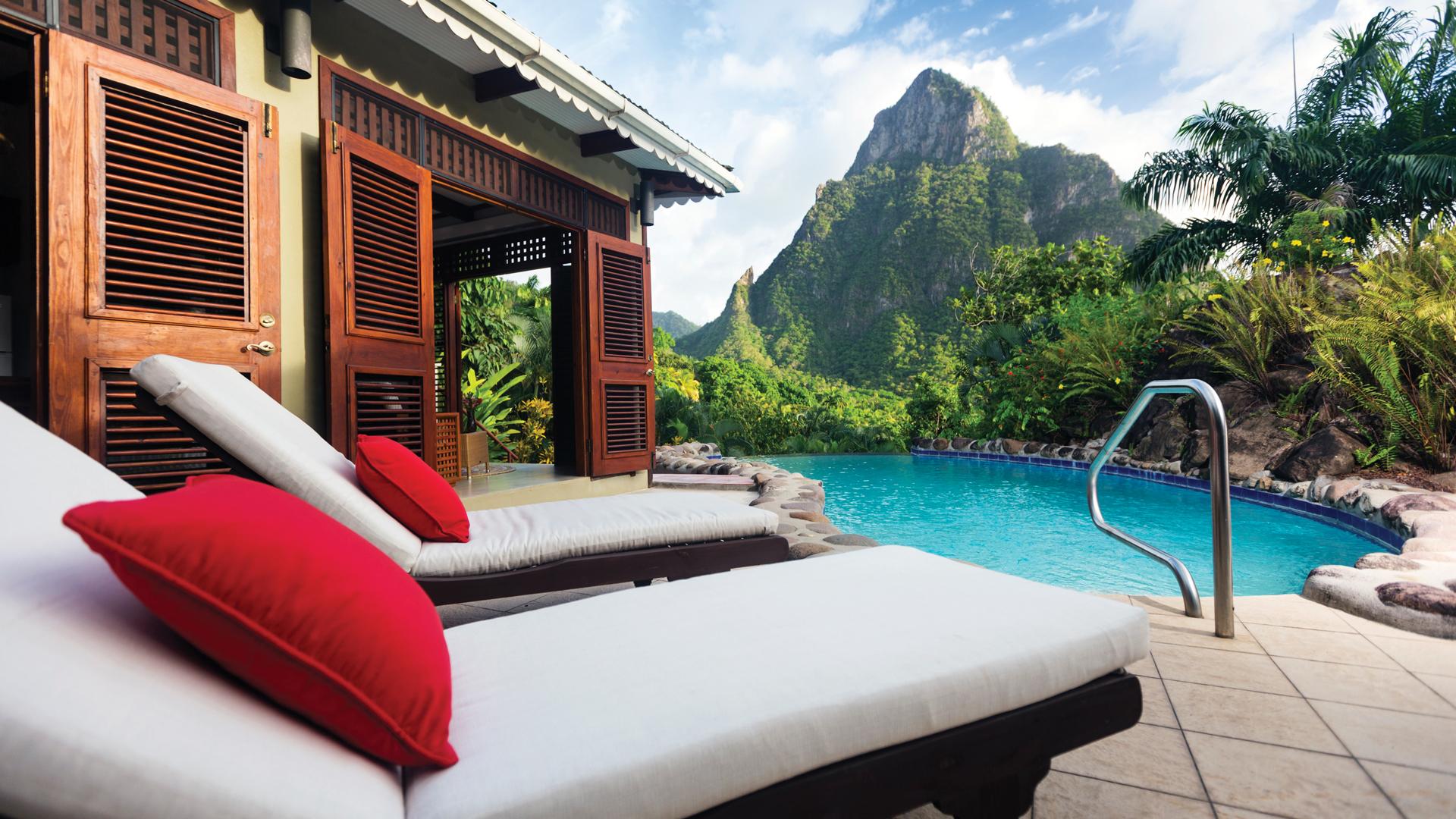 Hidden in the tropical rainforest of Saint Lucia's west coast, Stonefield Villa Resort is all about rejuvenation. Overlooking the Pitons, each of the 17 private villas has a rustic-yet-luxe feel and a private plunge pool. Take the free shuttle to Sugar Beach or head to a yoga class for extra relaxation. The open-air Mango Tree restaurant offers wellness-focused local dishes plus a spectacular view.
Windjammer Landing, a Canadian-owned resort on Labrelotte Bay, boasts spacious villas with private pools from beachside right up into the surrounding hills. There's a Mediterranean feel here, but the friendly vibe is all Saint Lucian. Windjammer's expanse of white sand leading up to the Carribean plus premium dining options, spa and other amenities make it perfect for travellers of all ages looking for an all-inclusive getaway.
Boldly designed, a bit new age-y and ripe for romance, Jade Mountain rises over Anse Chastanet beach and is ideal for an adults-only holiday. Individual "sanctuaries" are accessible by private suspension bridges, opening up (literally, there's no fourth wall) to infinity pools and a breathtaking vista. Active types can go jungle biking at Anse Mamin or snorkeling at the crystal-clear waters of Anse Chastanet beach.