Dating back to 1530, the Nuremberg Christkindlesmarkt offers traditional German takes on the holiday spirit. Hosted in the city's Main Market Square, the Christkindlesmarkt boasts nearly 200 stalls which are built of spruce trees from the region.
The market begins on the Friday before Advent with the blowing of trumpets, carols sung by a children's choir and a festive prologue delivered by the Christkindl – an angelic spirit with a crown and curly blonde hair traditionally known as the bringer of gifts in this part of Germany.
When browsing the market stalls, some of which have been operating since the late 1800s, expect everything from wooden figurines to decorative stars and children's toys along with more modern gifts like knitwear and leather goods.
The Christkindlesmarkt also plays host to two other markets – a children's market complete with rides and workshops like candle and gingerbread decorating and the Market of the Sister Cities. Here, international vendors share their holiday crafts and traditions with Nuremberg locals and visitors. Scotland, Nicaragua and Sri Lanka have previously taken part.
The best way to warm up at the Christkindlesmarkt is a helping from the Feuerzangenbowle – the world's largest punch bowl which measures 2.5 metres wide and holds 9,000 litres of warm red wine with spices, lemon, orange peel and, of course,
a cheery hit of rum.
NUREMBERG LEBKUCHEN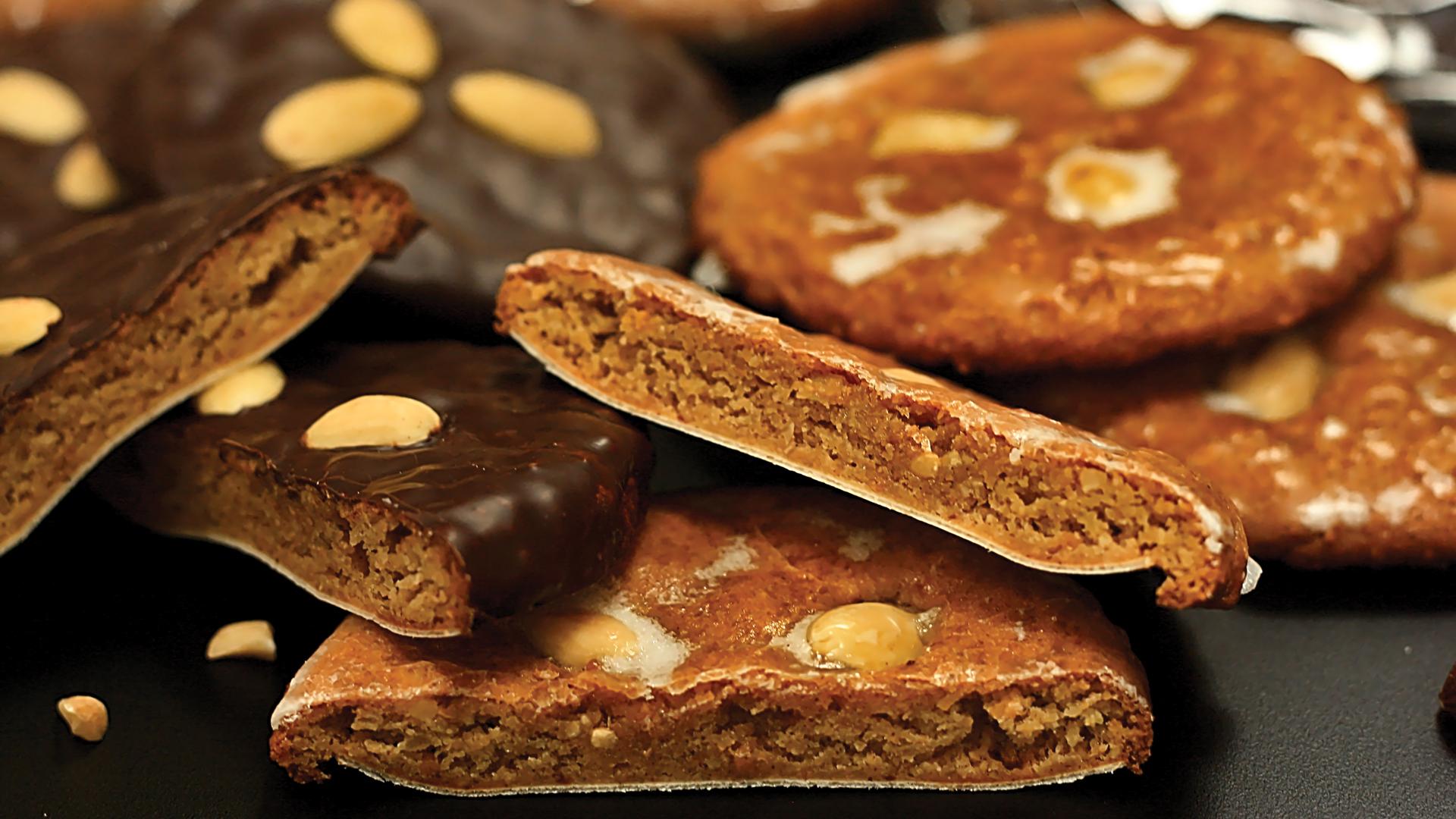 This local almond-based gingerbread cookie can famously be found in face-sized form at the market, but they also come in more manageable decorative tins to gift. Chocolate-covered and nut-topped varieties are also popular.
PRUNE MEN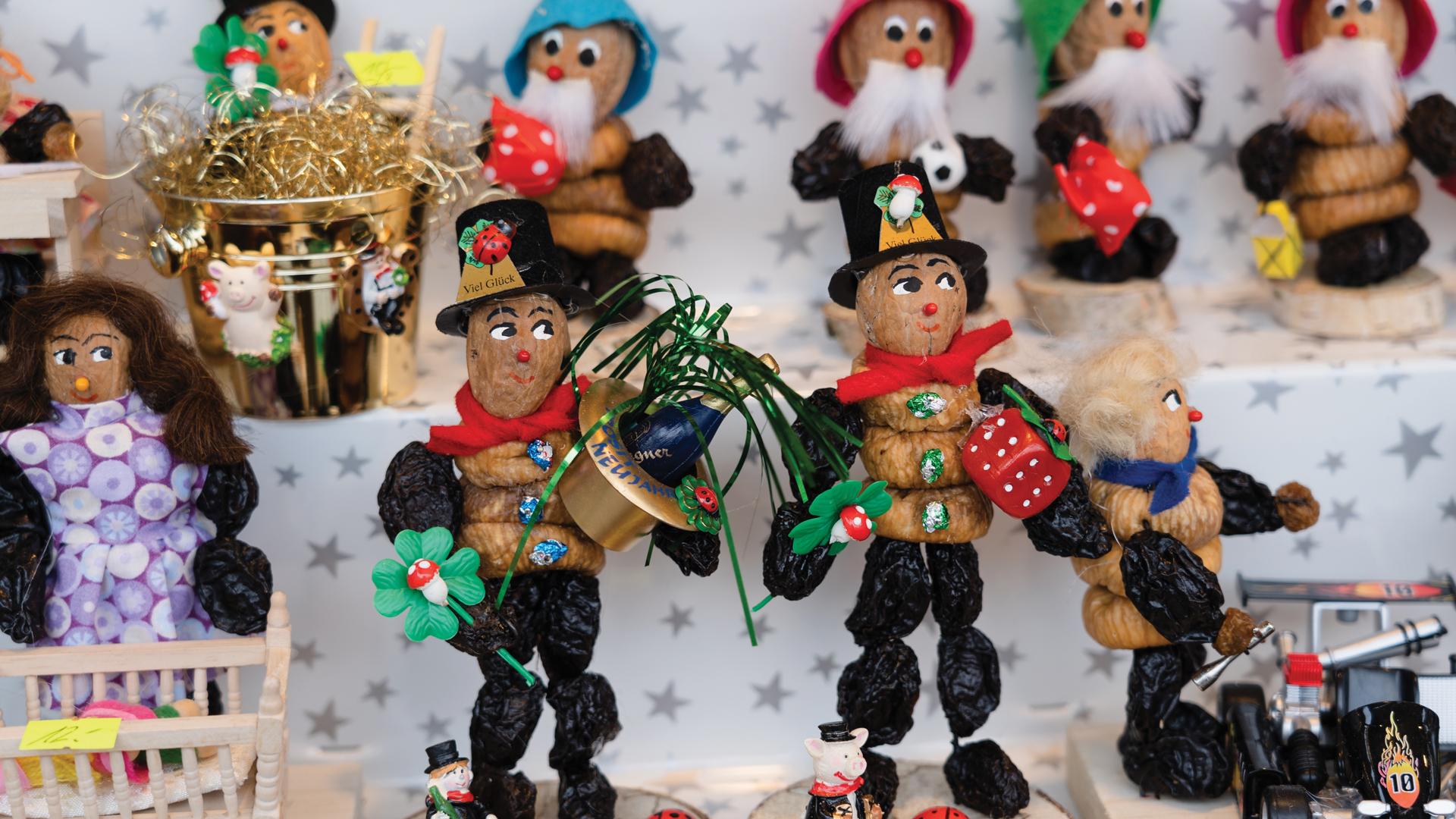 These small figurines made of walnuts, prunes and wire were invented by a cash-strapped Nuremberg native in the 1800s as a Christmas gift for his children. They've since become an iconic piece of festive decor in the region.
NUREMBERG GRILLED Brats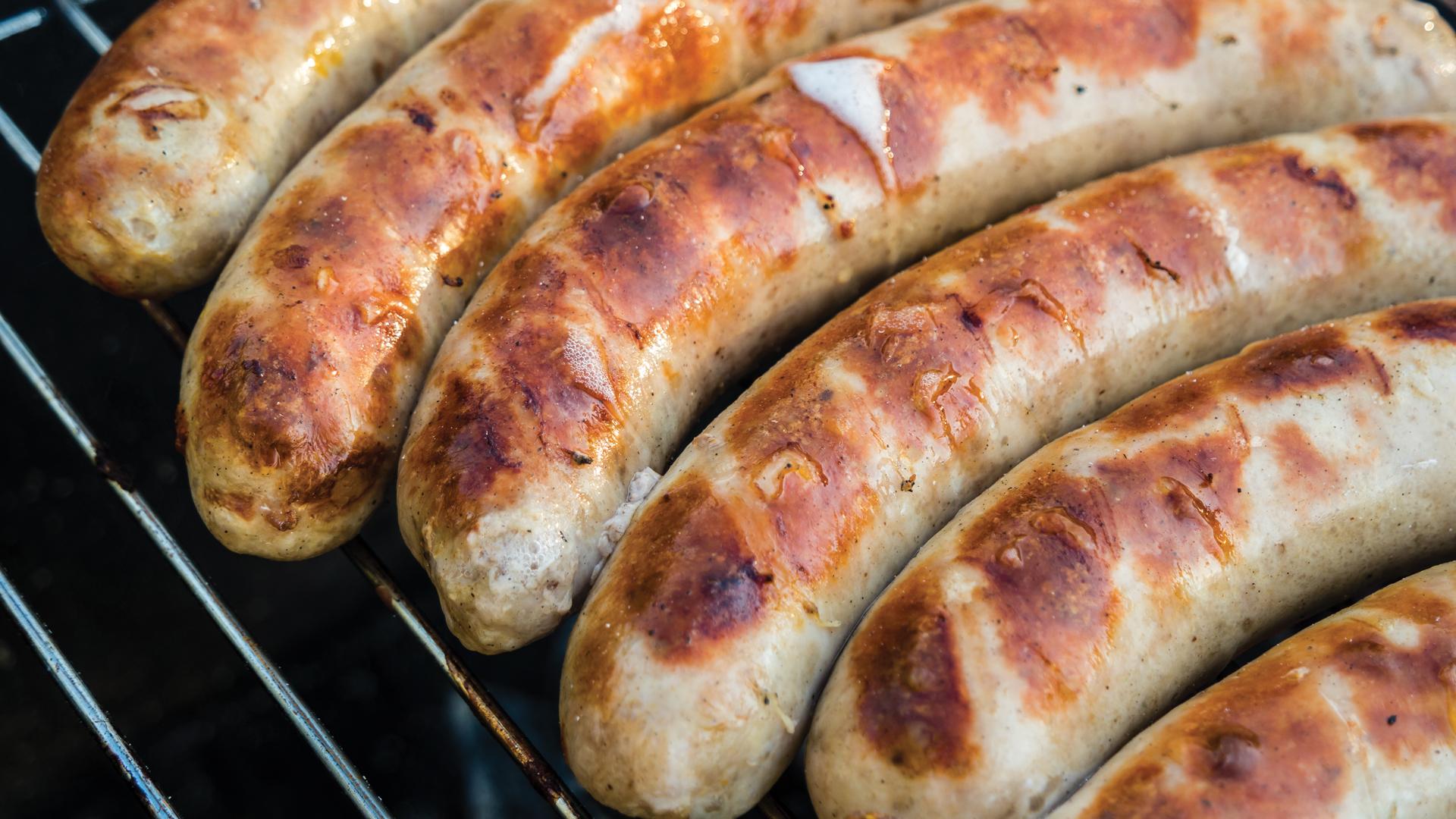 If there's one thing you must eat at the Christkindlesmarkt, it's their famous grill-roasted sausages. These finger-sized, marjoram-flavoured delights are served three-to-a-bun and eaten with mustard or horseradish.