It might seem daunting to get outdoors when the temperatures drop, but some of the world's coolest (pun intended) sites are cold weather dependent. Plus, there's something extra special about braving frosty toes to see a spectacle. These are our favourite ice attractions around the world, from the longest natural skating rink to incredible ice sculptures.
Skaftafell Ice Cave, Iceland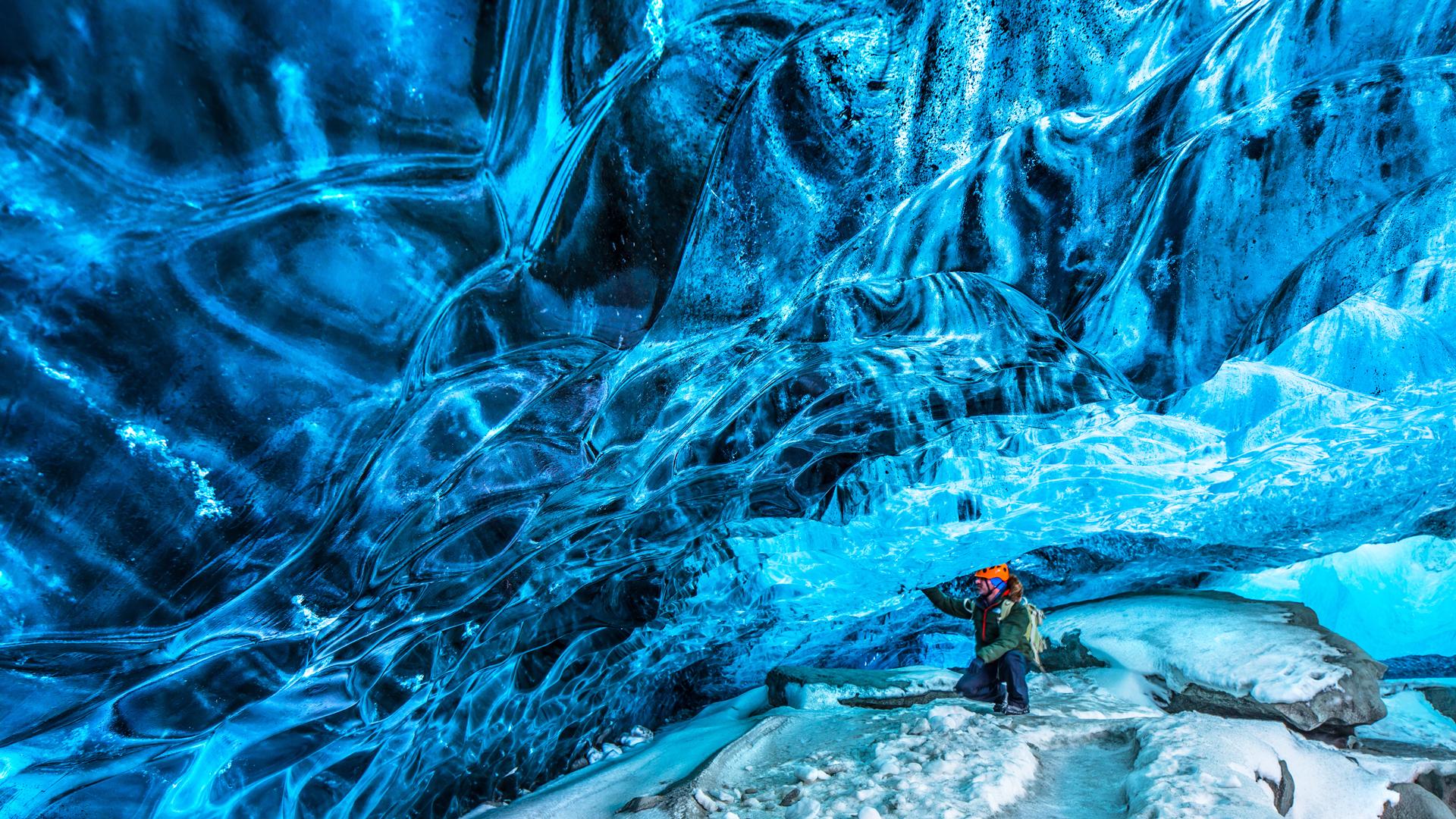 What happens when it rains on Europe's largest glacier? Ice caves take over as an impromptu storm-sewer system. From October to March, visitors don helmets, spikes and carry an ice axe into these magnificent caverns for a guided tour. The impressively photogenic, natural ice formations are all illuminated in dozens of breathtaking shades of blue. The half-day excursions also go outside for a hike on the far-as-the-eye-can-see glacier.
Rideau Canal Skateway, Ottawa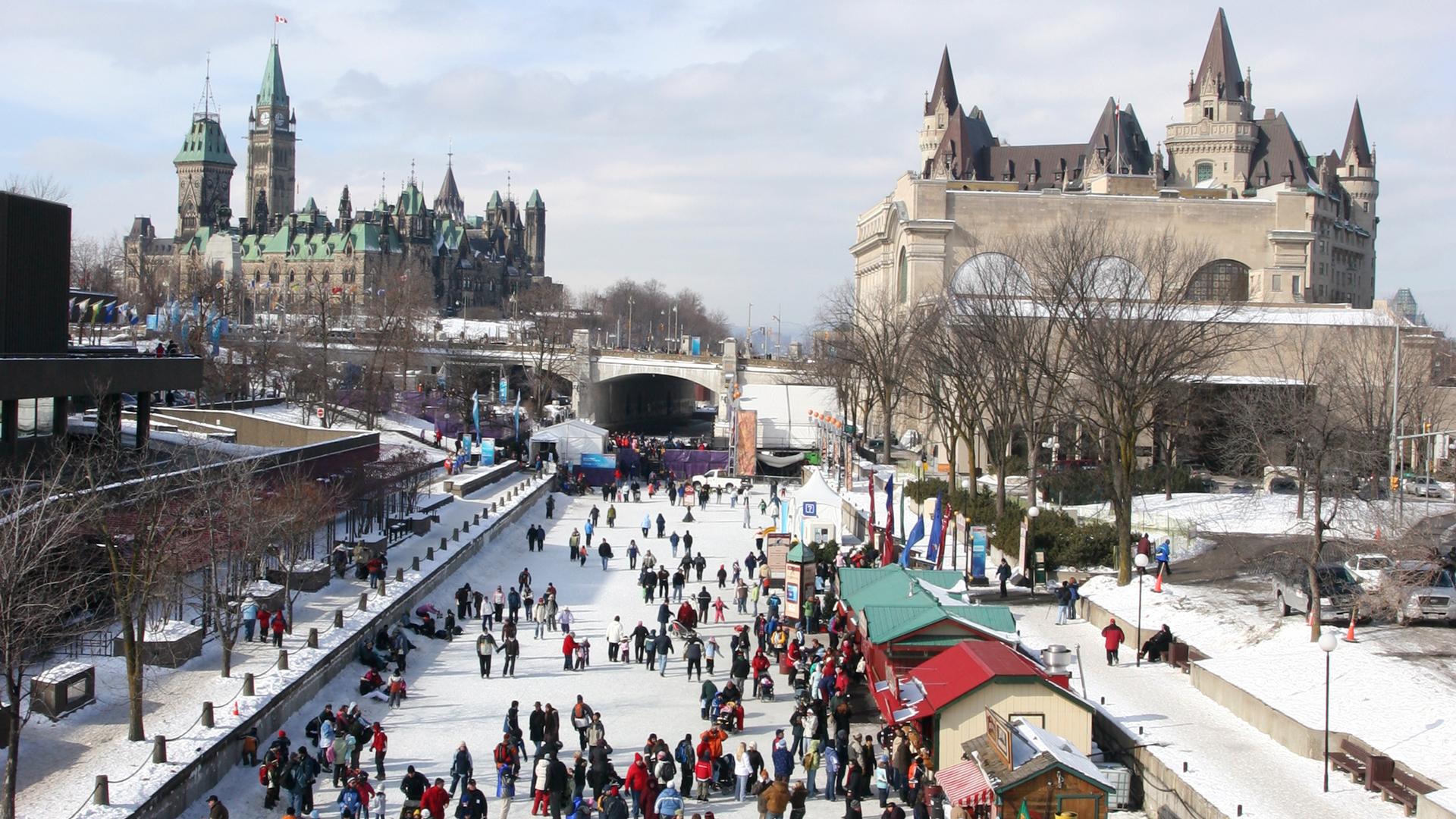 In Canada, we like to measure spaces in ice rinks, not football fields, and 105 NHL ice sheets would fit onto the world's largest natural skating surface. As well as 7.8 km of skating, there are heated changing huts, food vendors and access to Ottawa's downtown core. Like other icy attractions, the Skateway is under threat from rising temperatures – in past years the season has dropped to 30 days from about 50 in the past.
Hôtel de Glace, Q.C.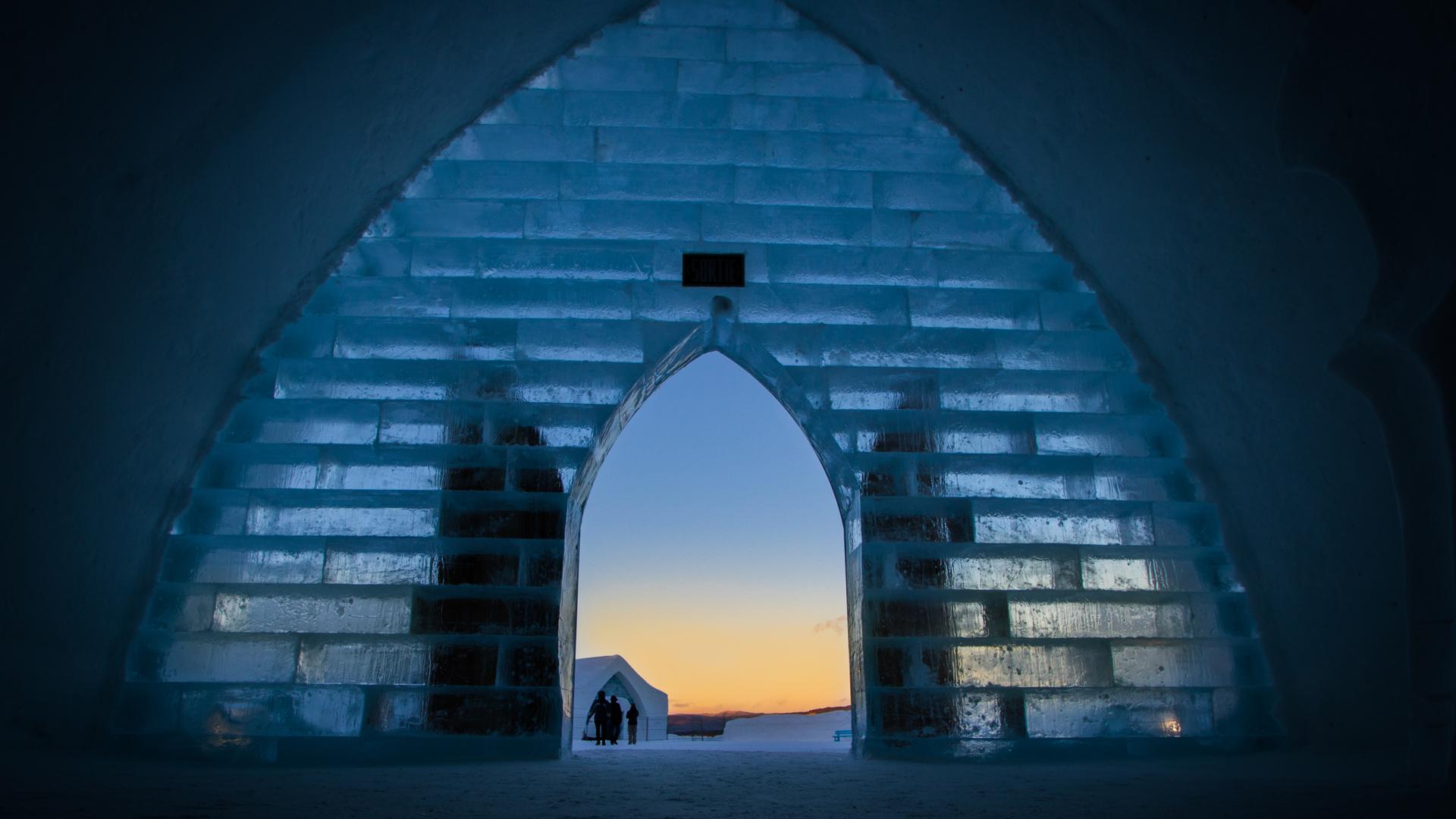 Starting in early January, guests can cross "sleep on a block of ice" off their bucket list in Valcartier, just 20 minutes north of Quebec City. A full ice-hotel experience ranges from the fantastic sculptures on the bedroom walls to the cocktail glasses in the property's bar. If you're not up for staying the night in sub-zero luxury, they also offer a day pass option.
Ice sculpture festival, Harbin, China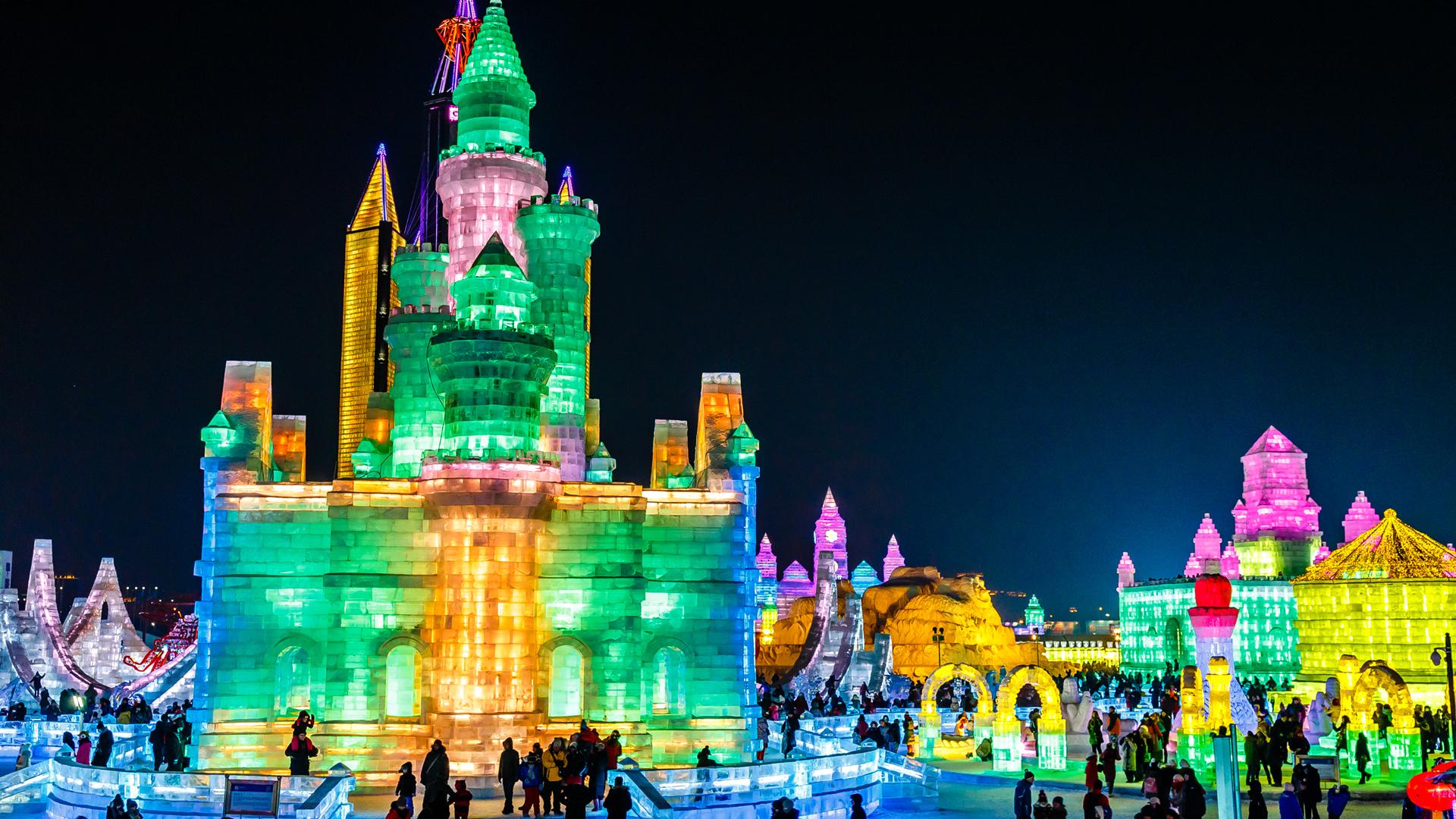 This town in northern China, has outdone the competition with their International Ice & Snow Sculpture Festival. Sprawling over 80 hectares, the main attraction (visit in the afternoon or evening) features colourfully lit, actual-size buildings created by artisans who travel from around the world.
Arctic Bath, Swedish Lapland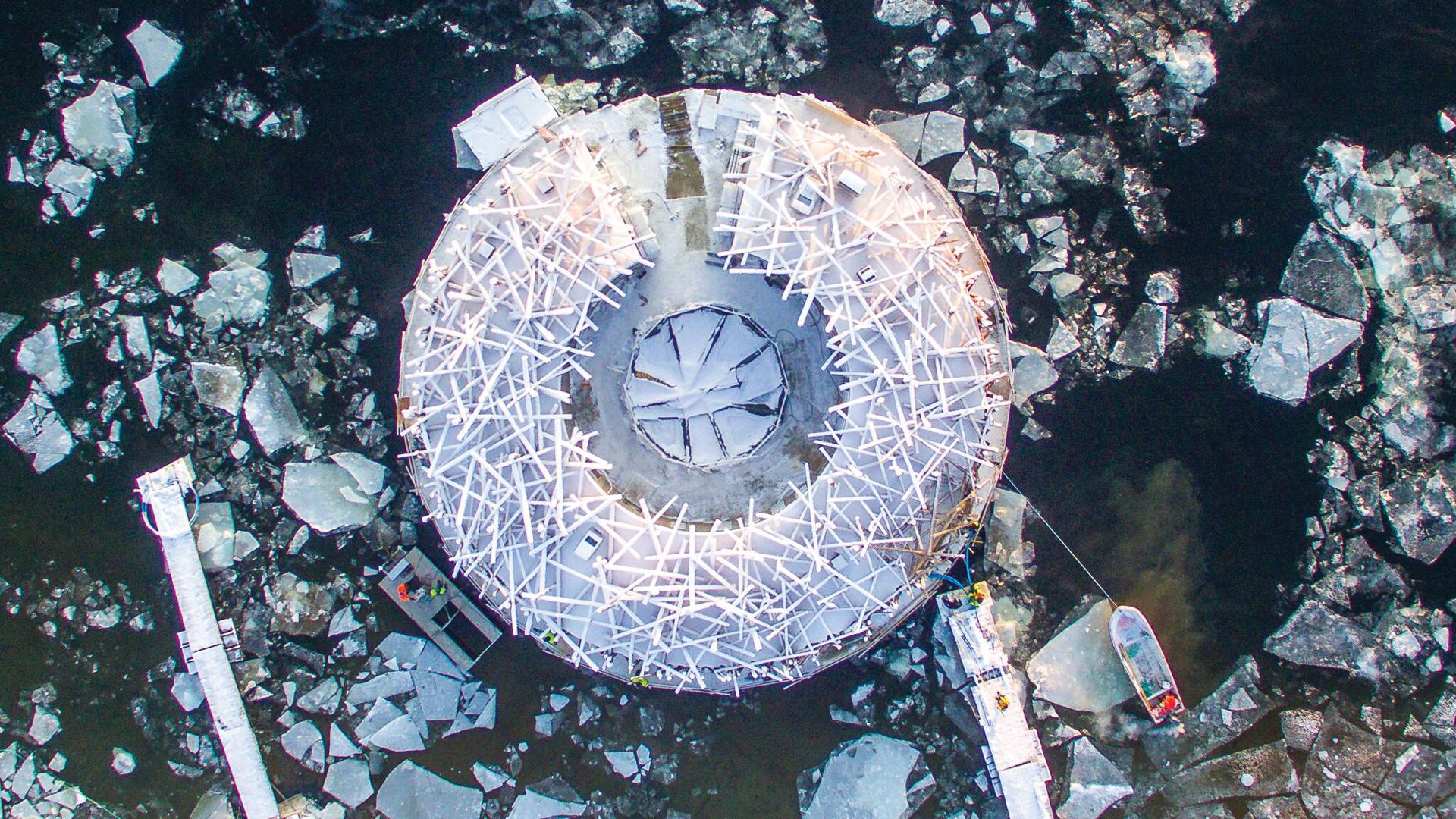 Meant to recall an era when the frigid river waters of northern Sweden were used for floating timber to mills, this is an experience for those who want a frosty spa circuit. Six cabins, both on land and balanced on stilts, plus treatment rooms and saunas cluster around a hole cut into the Lule river. Sunbathe on the ice during the day and try to spot the Northern Lights – a relatively easy feat this far north into Lapland – at night.