What the nation's smallest province might lack in size, it makes up for tenfold with sweeping scenes of rugged red cliffs and sandy beaches; small-town charm; and some of the freshest seafood imaginable.
No matter where you are in Prince Edward Island, the ocean is never more than a 20-minute drive away. With such easy access to the Atlantic, it's no surprise that the island's culture, and therefore, its food scene, is heavily influenced by fishing life.
In P.E.I.'s tight-knit communities, restaurateurs and chefs go directly to local fishers to purchase seafood. Oceanside restaurants are often clustered close to the harbour, so the exchange might happen right as the boat reaches the dock – only a few metres from the eatery's front doors. Mere hours later, the morning's catch is on your plate, and you're tucking into the freshest lobster you've ever tasted, nestled in a warm, crusty roll.
If that's not enough to make your mouth water, it's also worth noting that farm-to-table dining is hot on the heels of the seafood scene. And almost anywhere you go on the island (restaurants, bars or otherwise), locally sourced is the name of the game.
Craft brews, ciders and spirits from island-based distillers are on the come-up and feature prominently throughout the province. Local favourites include Upstreet and Prince Edward Island Brewing Co.
The island is even home to its own legal moonshine distillery, the Myriad View. Their strongest batch, dubbed 'Lightning,' packs a punch at 75 per cent ABV.
P.E.I.'s got all the bases covered; quality seafood, hyper-local fare and a wicked craft booze scene. Genuinely friendly people and laidback island vibes are the cherries on top.
Blue Mussel Café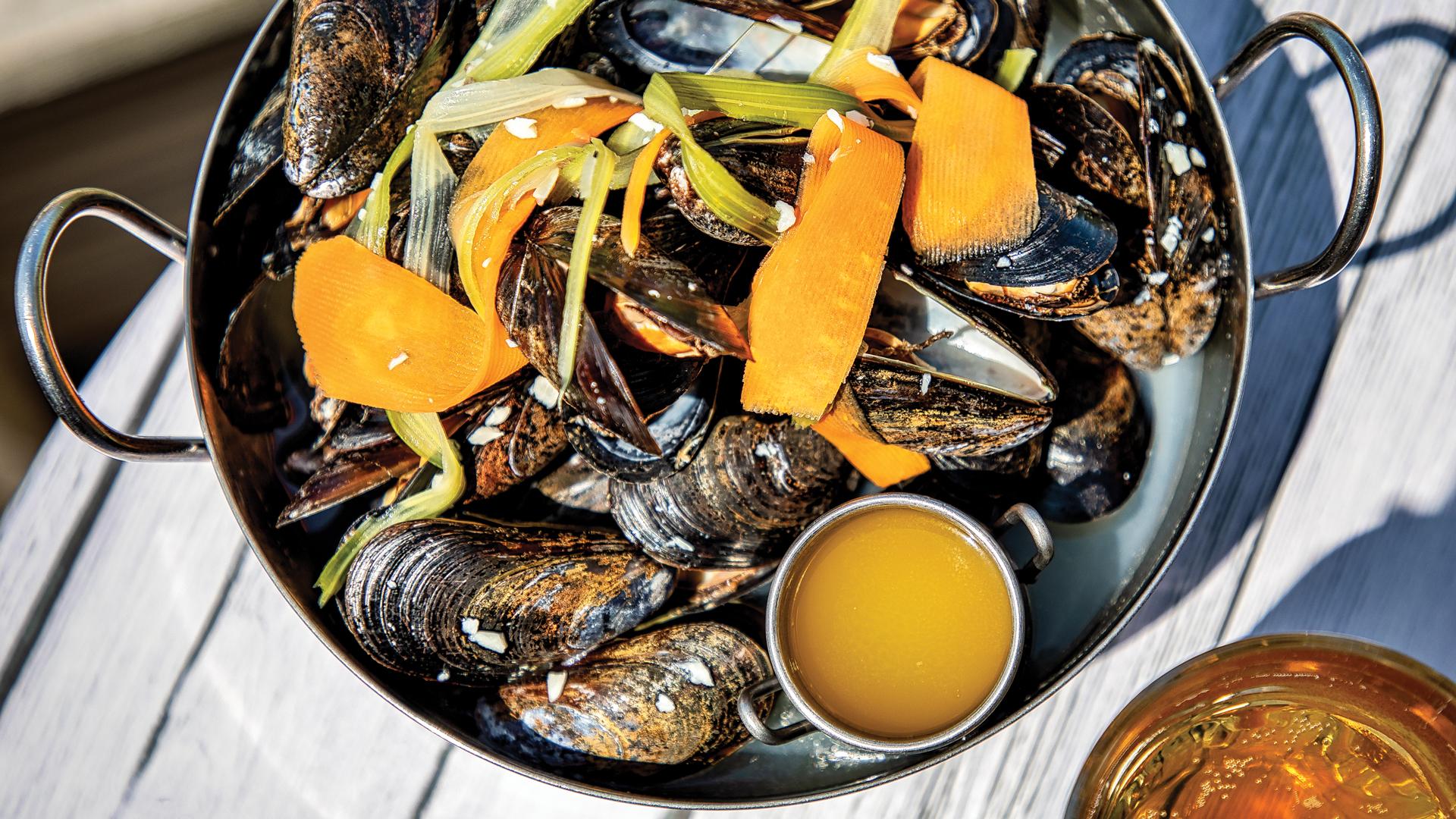 After living in Toronto for more than 20 years, husband-and-wife duo Steve Murphy and Christine McQuaid left city life behind, fell in love with the view in North Rustico Harbour and opened a seafood restaurant there. Three years later, the Blue Mussel Café sees constant lineups, so try to go outside of peak hours. Start with an order of the citrusy and salty beer lime mussels – they'll likely have been harvested that morning. Next up, go for the lobster roll or the seafood bubbly bake with lobster, halibut and scallops in a rich cream sauce.
bluemusselcafe.com
Charlottetown Beer Garden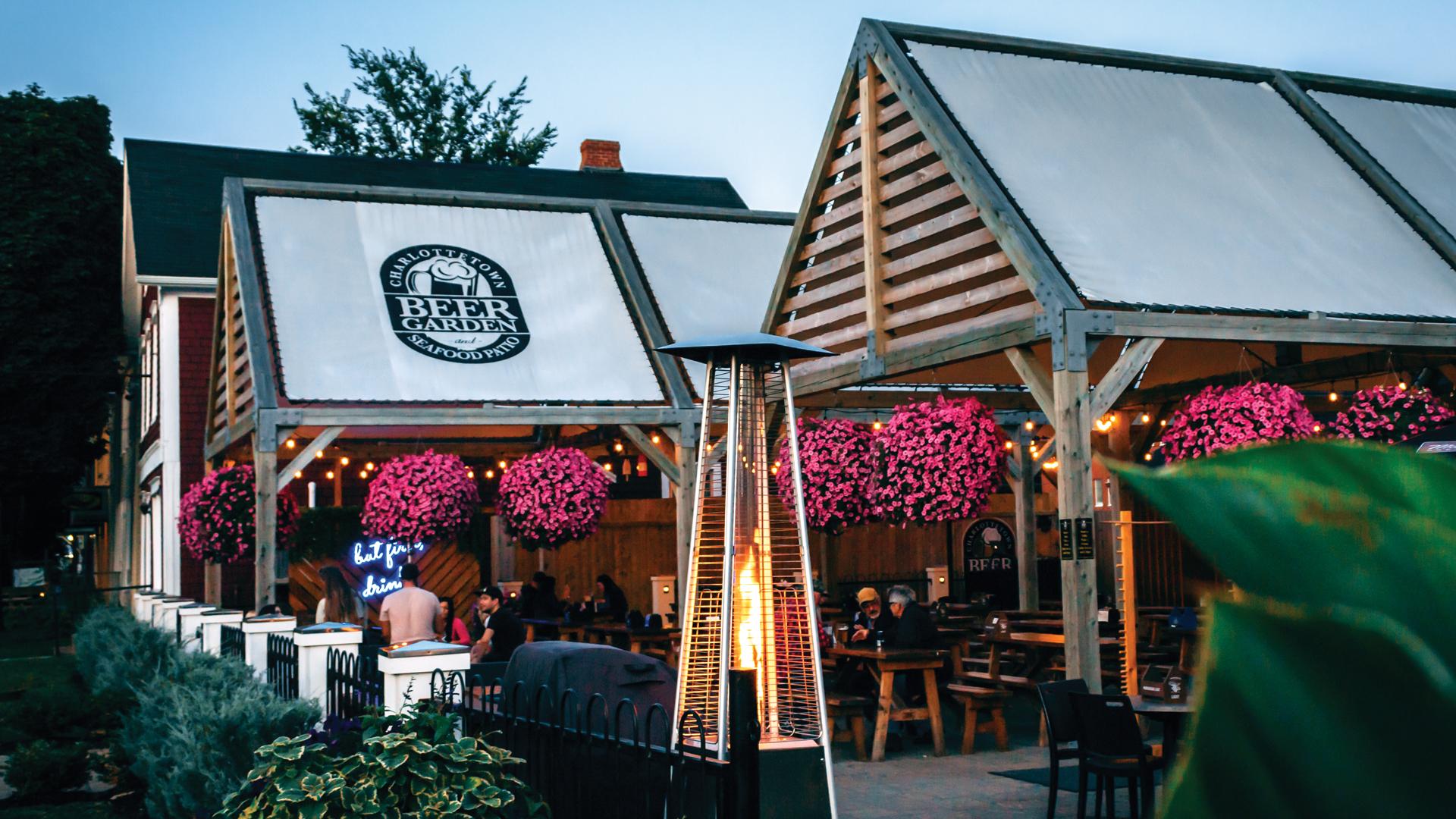 The heated, canopied patio at this Charlottetown watering hole can seat up to 200 beer enthusiasts – making it one of the best al fresco options in the city. Decked out with string lights and oversized flower arrangements, it's a relaxed to raucous vibe, depending on the night of the week. Here, you'll find the best east coast brews, from Nova Scotia's Chill Street Brewing, Nine Locks and Garrison, to the island's very own Prince Edward Island Brewing Co., Upstreet and Moth Lane Brewing. For an extra dose of fun, they've got giant Jenga and beer pong.
beergardenpei.com
Terre Rouge

While fresh lobster, oysters and mussels are plentiful on P.E.I., it's slightly harder to get your hands, or taste buds, on bluefin tuna – most of the sought-after fish is sent overseas. So the bluefin ceviche at hip Charlottetown spot Terre Rouge is not to be missed. It's fresher and more delicate than landlocked Ontarians could even dream of. You'd be hard-pressed to find anything sub-par on this menu, but we particularly enjoyed the mushroom toast and the red earth burger, an island ground beef patty with pork belly mixed in and topped with smoked bone marrow aioli, bacon and cheese curds. Wash it all down with one of Terre Rouge's quirky cocktails or a pint of local craft beer.
terrerougepei.ca
Lobster Barn Pub & Eatery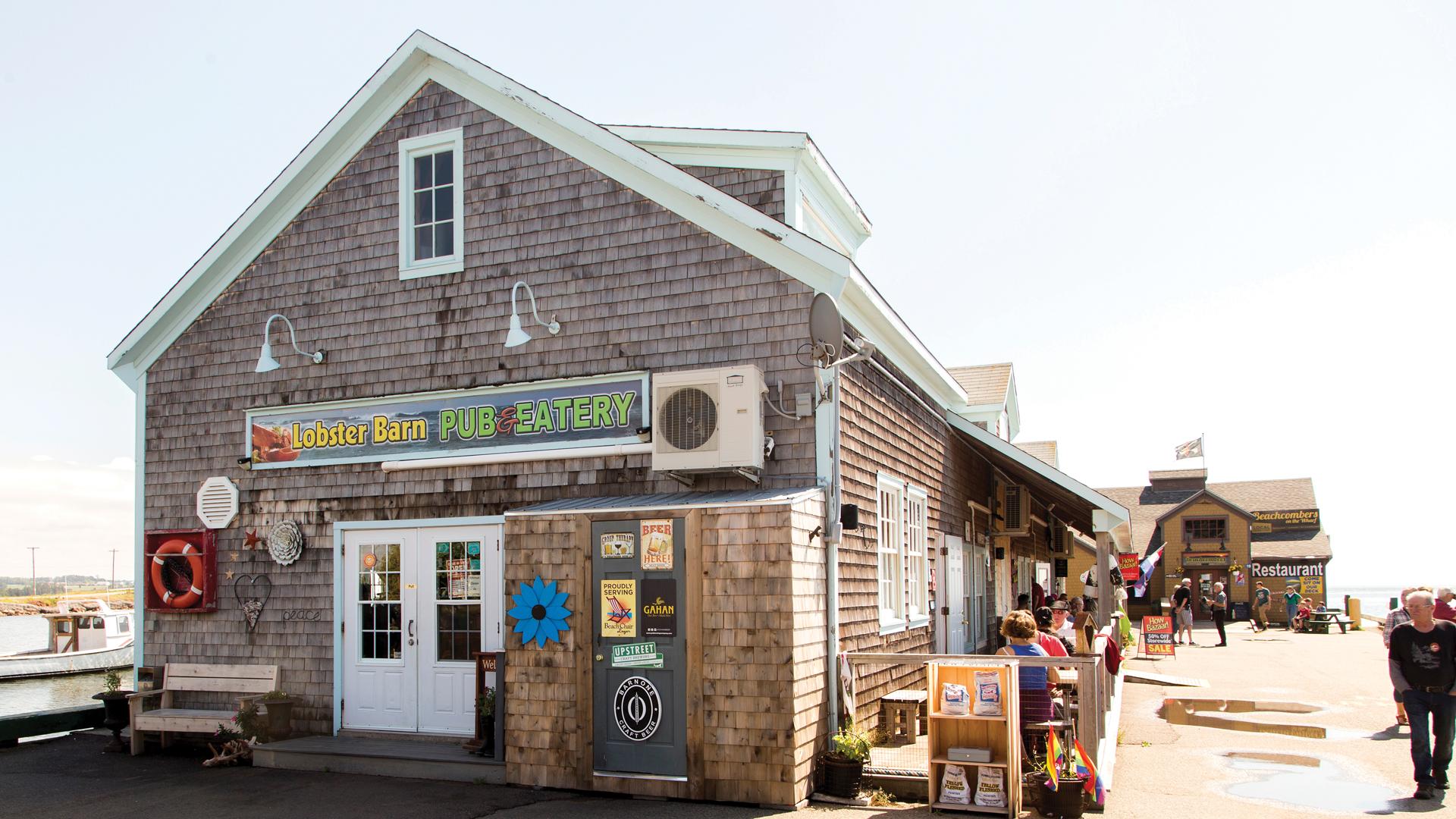 If you're after the best lobster roll on the island, look no further. The rustic seaside spot sits right at the end of the wharf in the quaint little town of Victoria-by-the-Sea, about 40 minutes outside of Charlottetown. Open from May to October, the Lobster Barn is run by sisters Jackie and Jenny Myers. Their take on the classic seafood sandwich is simple: large chunks of fresh lobster, with a touch of homemade mayo and a little lettuce, on a buttery toasted roll. For something a little richer, go for the lobster poutine. It has the same quality lobster layered with P.E.I. cheese curds and golden fries, then slathered in a made-in-house creamy Alfredo sauce.
facebook.com/lobsterbarnpubandeatery