We love taking wine tours around Niagara, but there used to be two major sticking points. First, three hours of driving makes tackling it in a single day tricky. And secondly: shotgun not the designated driver.
FlyGTA has come to the rescue, with a fleet of planes to whisk us from downtown's Billy Bishop Airport to the heart of wine country in a speedy 12 minutes. Zipping across Lake Ontario and enjoying the stunning views of Toronto's skyline from the perfect vantage point is the added bonus.
Their offerings have evolved into a myriad of packages, including aerial tours, 'daycations' and charters overseas. More recently, FlyGTA introduced a route to Muskoka, dropping you at the cottage in just 35 minutes. But we're most excited about their luxury-packed tours around some of Niagara's top wineries.
In addition to a spot on their eight-seater plane, guests are ferried between wineries (you get a drink, you get a drink, EVERYBODY gets a drink!) in a luxury vehicle. While the itinerary is flexible, FlyGTA has a few well-trodden routes. When we flew to Niagara last month, our tour kicked off at the Hare Wine Company, then headed to Reif Estate Winery, before capping off our trip at Ravine Vineyard Estate Winery, where we enjoyed a gourmet lunch in their stunning dining room, overlooking the vineyards.
FlyGTA can cater to the whims of most wine lovers, rolling out the red carpet (literally) for a special event. But even without the bells and whistles, you can't beat the time you're saving. With multiple flights throughout the day, you can be back in Toronto in time for dinner – or make it to Niagara in time for sunset.
Pinot Your Ride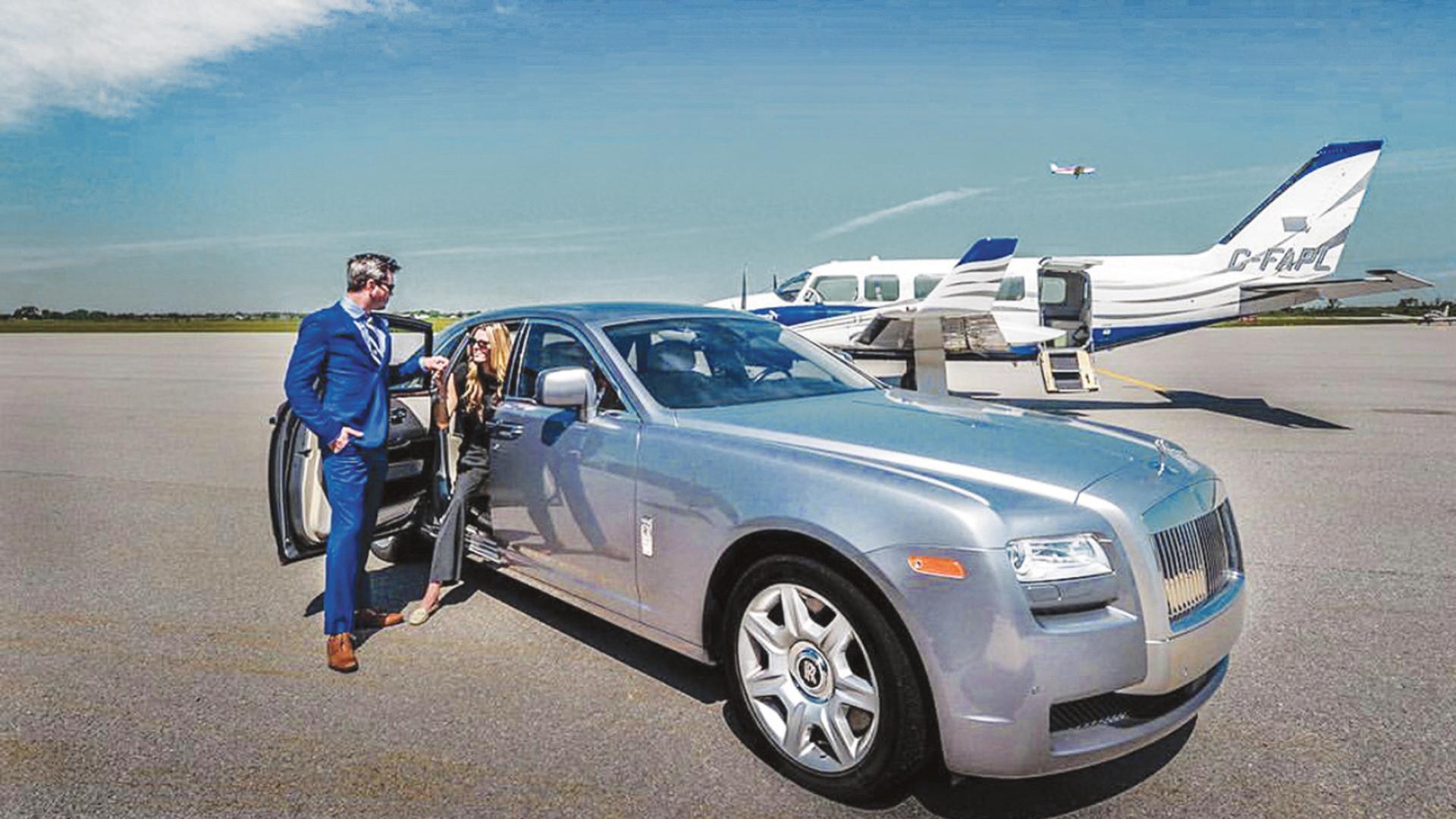 Your ride will be waiting for you as soon as you step off the plane at Niagara District Airport. While standard wine packages include private transportation in a luxury vehicle, guests can upgrade to a limousine for special occasions like bachelorette parties.
Gate E - Z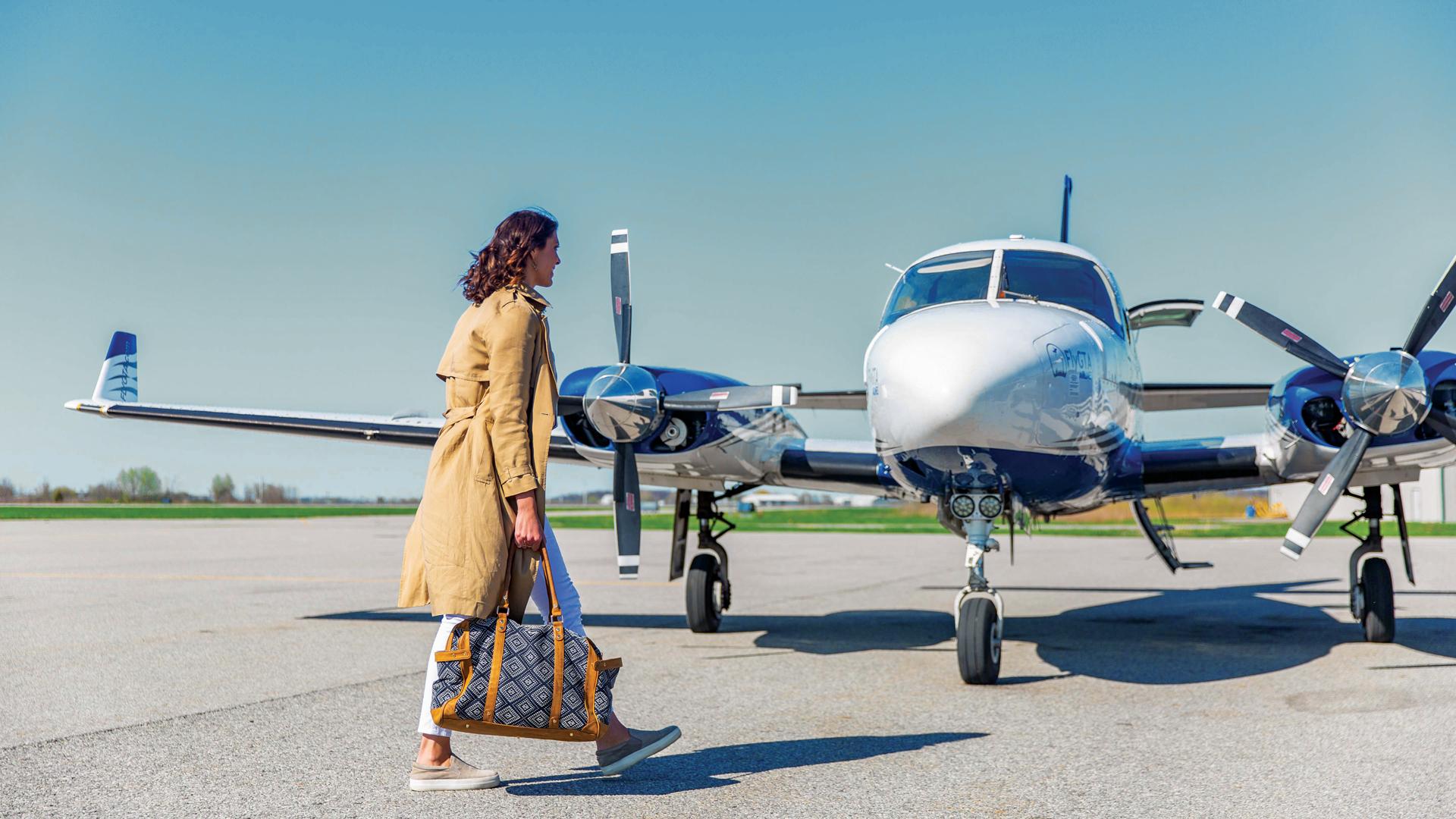 With no official check-in process, we just took a right at the top of Billy Bishop's escalators and strolled straight into the FlyGTA lounge. The whole trip, from downtown to our window seat, took about 30 minutes, leaving more time for the *hic* delicious wine.
No mean Ravine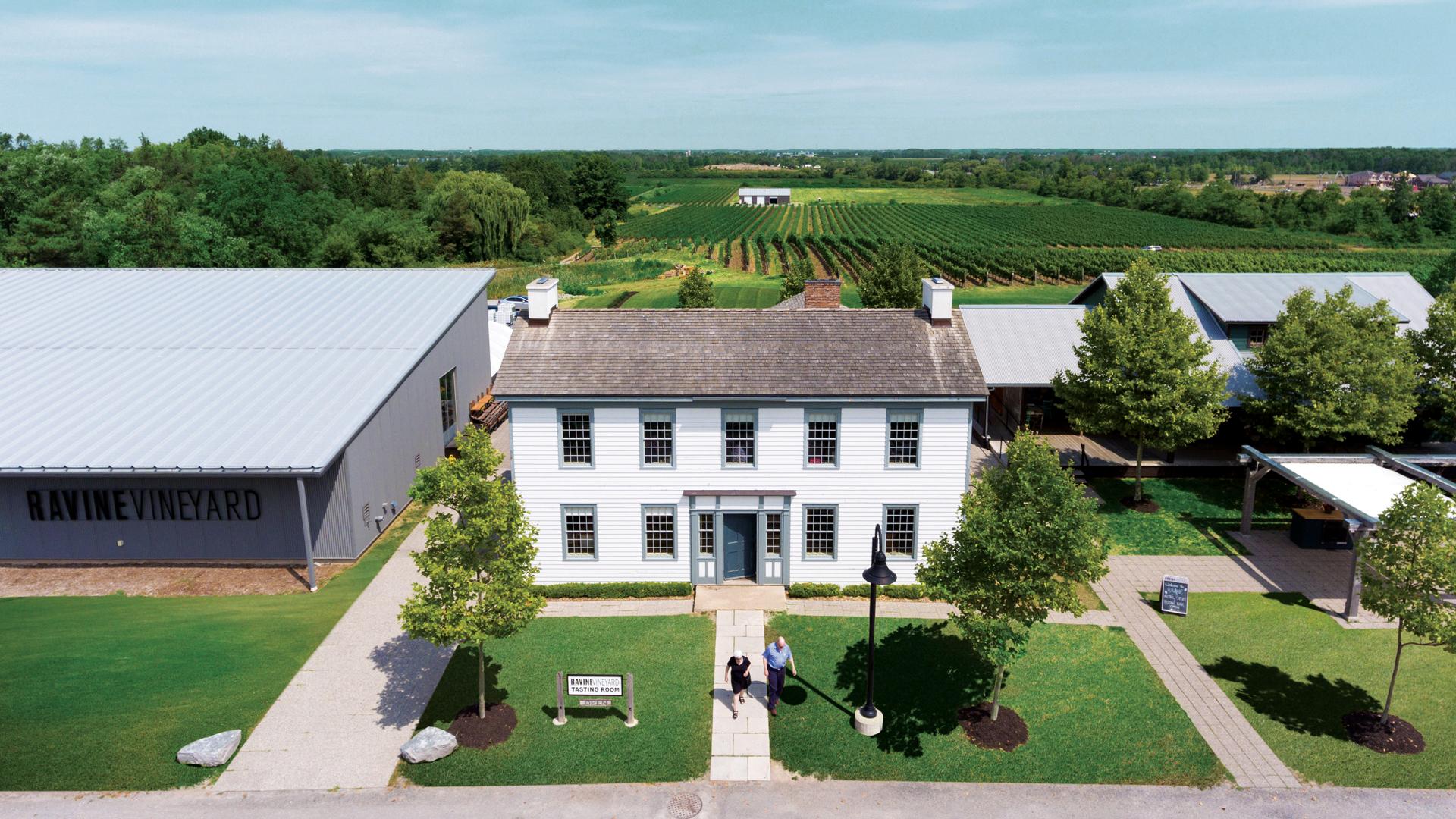 In the village of St David's, Ravine Vineyard Estate Winery's relatively low profile is your gain. The organic and biodynamic winery was initially developed to escape imminent urban development, but has since added award-winning wines and farm-to-table dining.