Tasting global cuisine on journeys abroad is our preferred portal to uncovering culture. So how do we check-in to the tastes and experiences around the world when international flights have been delayed for a few months at least?
Luckily for Torontonians, we have access to an endless roster of international food. Whether you feel like crushing a curry or putting away perogies, the city's multicultural nature means that you'll never go hungry if you're seeking authentic global fare. Toronto's restaurants might have closed their doors for now, but plenty of food delivery apps are still offering takeout, so you can get your fill of international grub. Can't get your hands on a dish right now? Head here for some global recipe inspiration.
Go forth friends – the world is your oyster, taco or ramen. 
Phở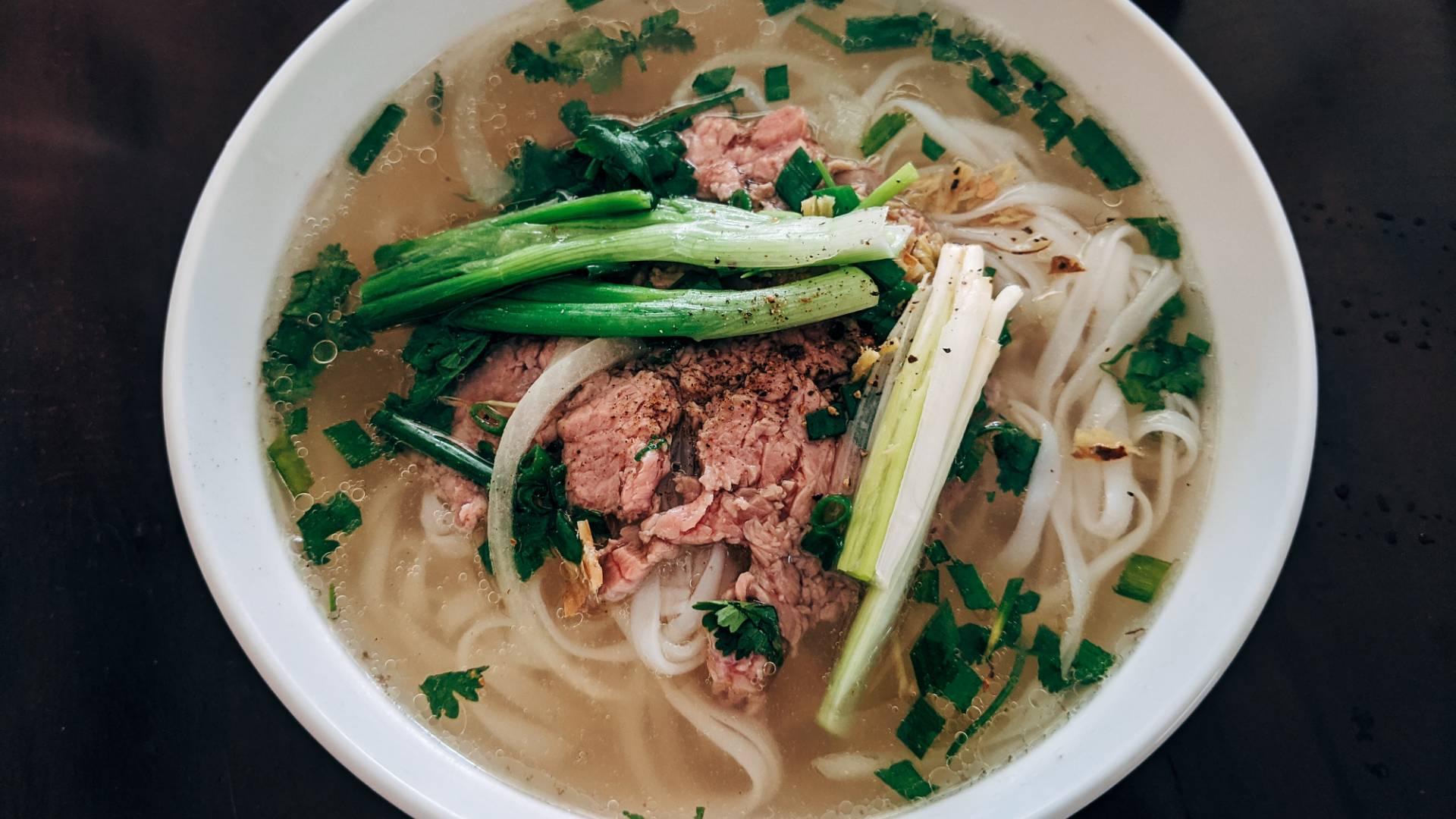 This Vietnamese soup, pronounced 'fuh,' might seem simple enough, but its broth-and-noodle exterior disguises a dish that can take days to prepare. While phở typically consists of rice noodles (bánh phở) and soup made by simmering beef bones, oxtails, flank steak, onion, ginger and spices, the dish can be customized to suit your palate. Garnish with green onions, bean sprouts, chili peppers, Sriracha or a squeeze of lime to your taste.
GET IT:Golden Turtle is available on Uber Eats, Door Dash and offering in-store pickup.
Jamaican Patty
These golden pockets of joy are savoury pastries filled with beef and spices, originating from (you guessed it) Jamaica. Developed after the introduction of Cornish pasties in the Caribbean, these tasty parcels are a spicier version of the British baked pie, packed with cumin, curry seasoning and Scotch bonnet pepper. The bright patties (which get their yellow colour from the turmeric in the crust) gained popularity when West Indian communities began putting them on menus in cities like New York, London and Toronto.
GET IT: Find ackee and saltfish patties at Kensington Market's Golden Patty Bakery.
Lasagna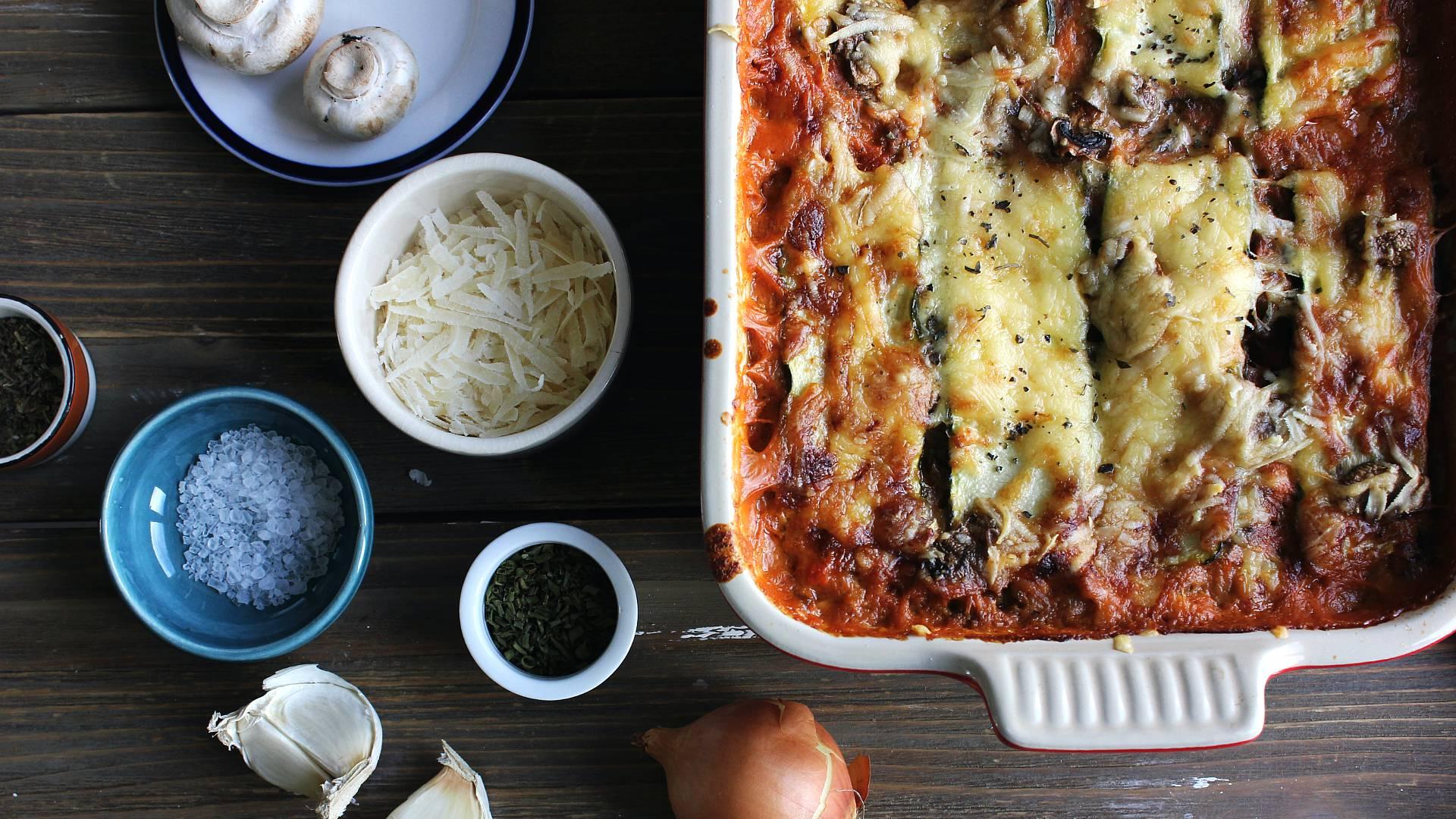 With a sinfully delicious structure of pasta, tomatoes and heaps of cheese, it's no wonder that this comfort food is a fan favourite around the world. The Italian dish – named after the wide, flat pasta that alternates between layers of bechamel and meat sauce (or spinach for vegetarians) – originated in Italy during the Middle Ages and is largely attributed to the food heavyweight city of Naples. 
GET IT: Sud Forno is offering traditional bolognese lasagna on Uber Eats.
Ceviche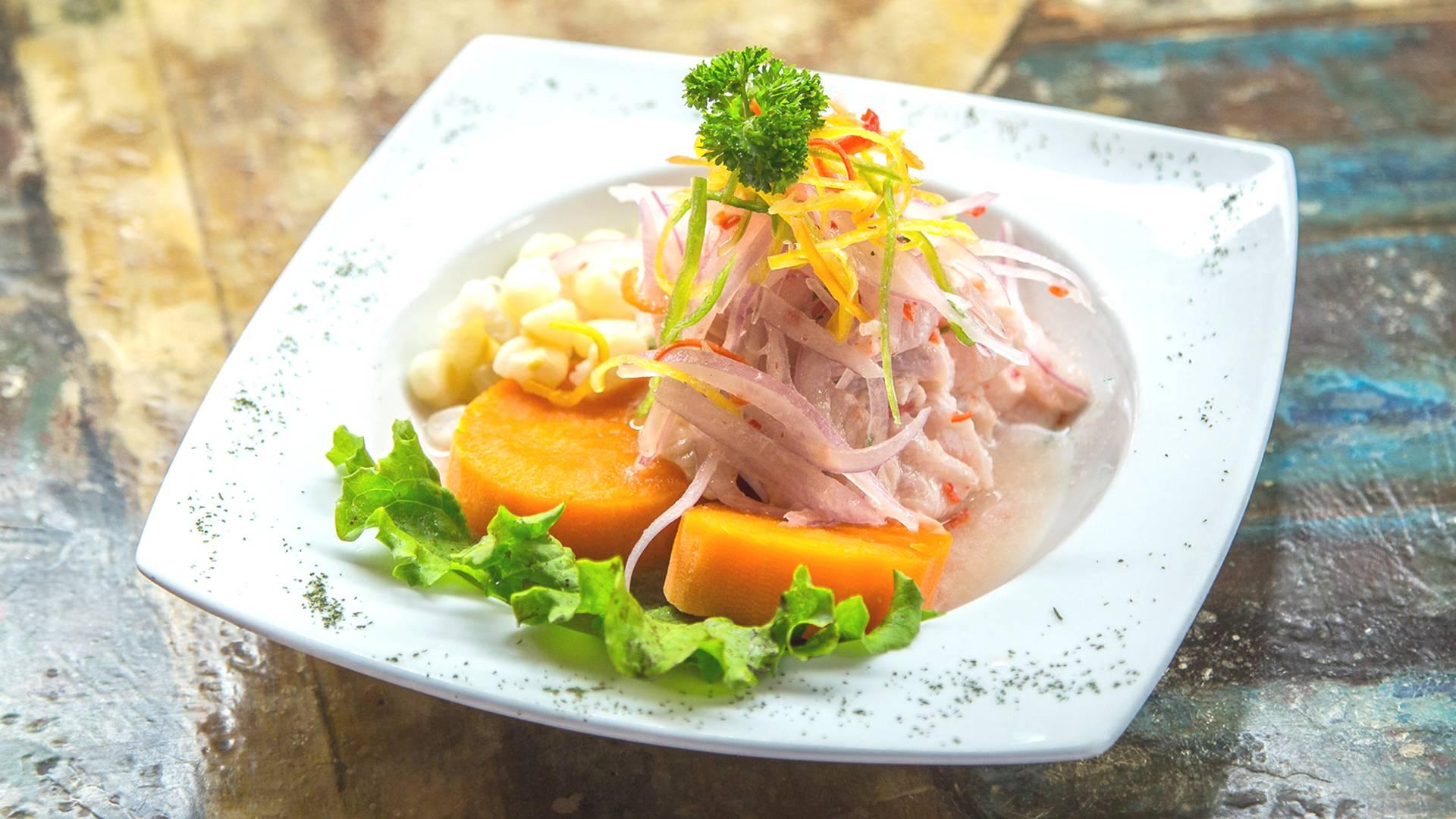 It wouldn't be a national dish without a hotly debated origin story. That being said, Peru is largely considered the birthplace of ceviche, a raw fish dish (traditionally sea-bass) cured in citrus juices and seasoned with ají (chili peppers). Archeological records believe ceviche originated almost 2,000 years ago, and today the dish has its own national holiday. Most Latin American countries have a version and it has even spawned Nikkei cuisine – Japanese-Peruvian fusion food.
GET IT: Kay Pacha at St. Clair West offers a daily sourced fish marinated in lime juice and aji peppers.
Pad Thai
When it comes to street-food staples, Bangkok is a gourmand's playground. However, if we had to narrow down the country's most iconic national cuisine, it would have to be pad Thai, a dish whipped up with frenetic precision in innumerable woks around Thailand every day. Rice noodles are traditionally stir-fried with eggs, tofu, fish sauce and dried shrimp, served with chopped peanuts and a lime wedge, but countless variations exist.
GET IT:Khao San Road's three-flavours pad Thai and their Bangkok-style pad Thai is available for takeout (phone or in person), Ritual pickup and Uber Eats Delivery.
Paella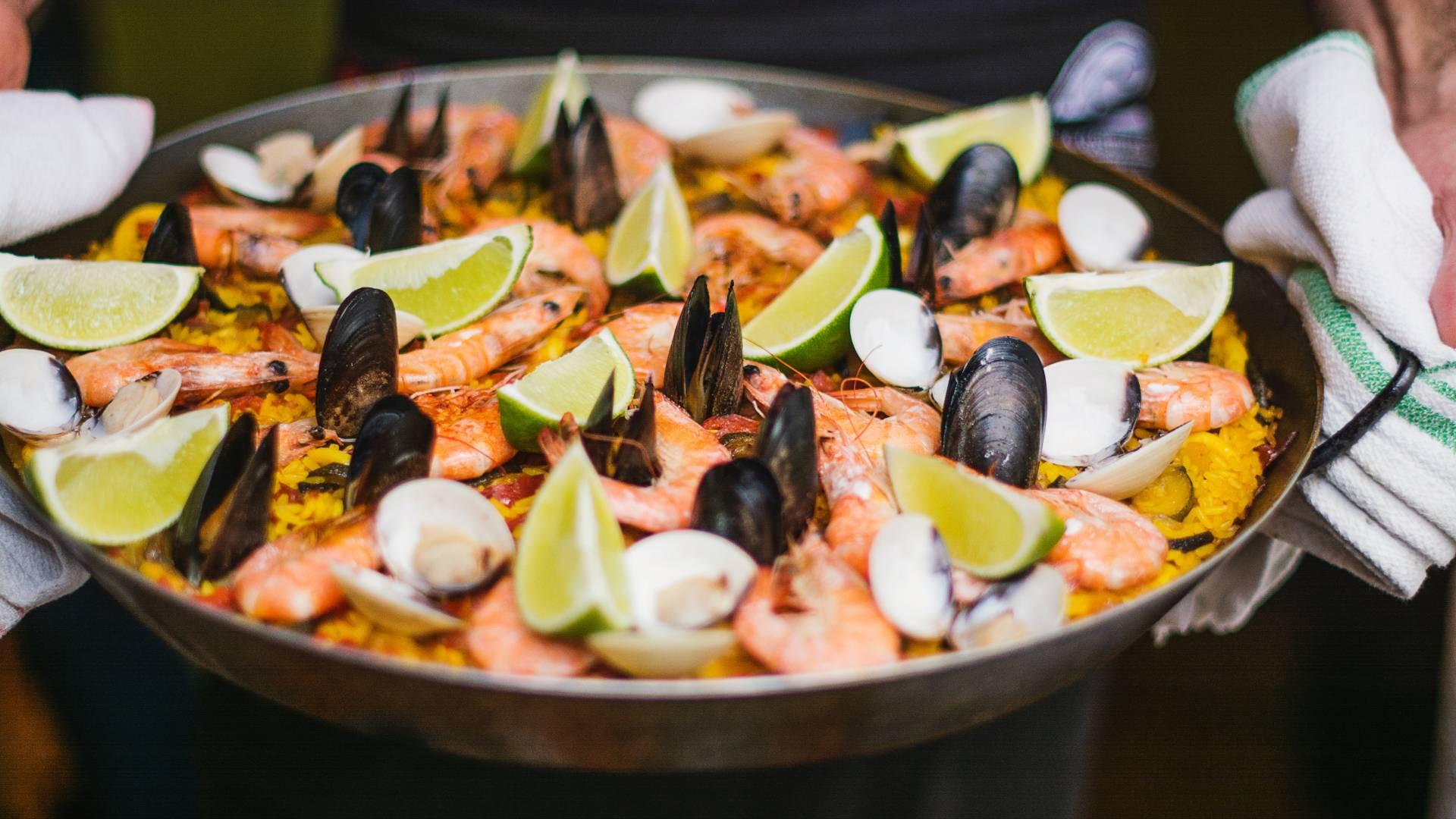 To many, paella is synonymous with Spain, but the rice dish is more accurately a Valencian specialty, hailing from the eastern side of the country. Paella, which means "frying pan" in Valencian, takes its name from the large, shallow pan in which it is made and started out as a lunchtime meal for farmhands. The ancient dish traditionally consists of grain rice, green beans, rabbit, chicken or sometimes duck, lima or butter bean, and is seasoned with saffron. More common 'mixed paella' versions of the dish call for ingredients like seafood and chorizo. 
GET IT: Takeout is available at Labora, Tuesday – Saturday, 4:30 p.m. – 8:30 p.m.
Ramen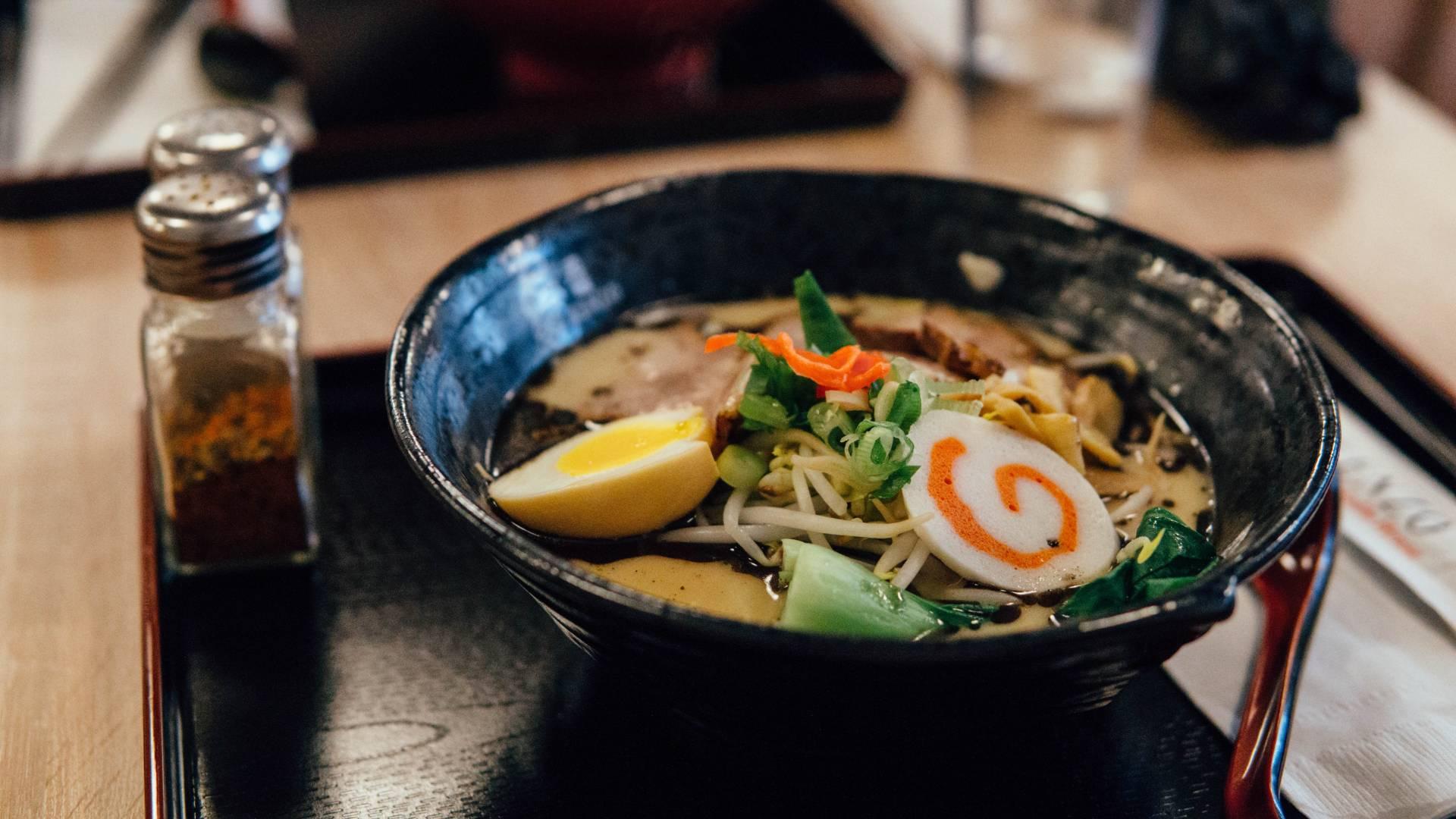 Literally translating to "pulled noodles," ramen is a Japanese dish consisting of Chinese wheat noodles in a meat or fish broth. Confused yet? While its origins are murky, most experts agree that it was probably a Chinese dish made fashionable by Japan and its ramen-noodle shops in the 1900s. The noodle soup is served in a large bowl with toppings including sliced pork, nori (dried seaweed), scallions, narutomaki (fish cake) and a boiled egg. Diners choose from broths including shōyu (clear), tonkotsu (pork bone) or miso.
GET IT: Sansotei is offering takeout chain-wide.
Jollof Rice
One of the most popular dishes in West Africa, jollof rice can be traced back to the Senegambian region which was ruled by the Jolof Empire. While the one-pot dish includes a fairly standard base of rice, tomatoes, onions and chili peppers, the addition of protein is a hot topic that divides opinion across countries. While Nigerians prefer seafood, Ghanaians swear by beef, chicken or goat meat. Tomato puree is added to acheive the reddish-orange hue of the dish, while stock cubes, curry powder and thyme are among the seasonings.
GET IT: Naija Jollof in Mississauga is available on Uber Eats.
Tacos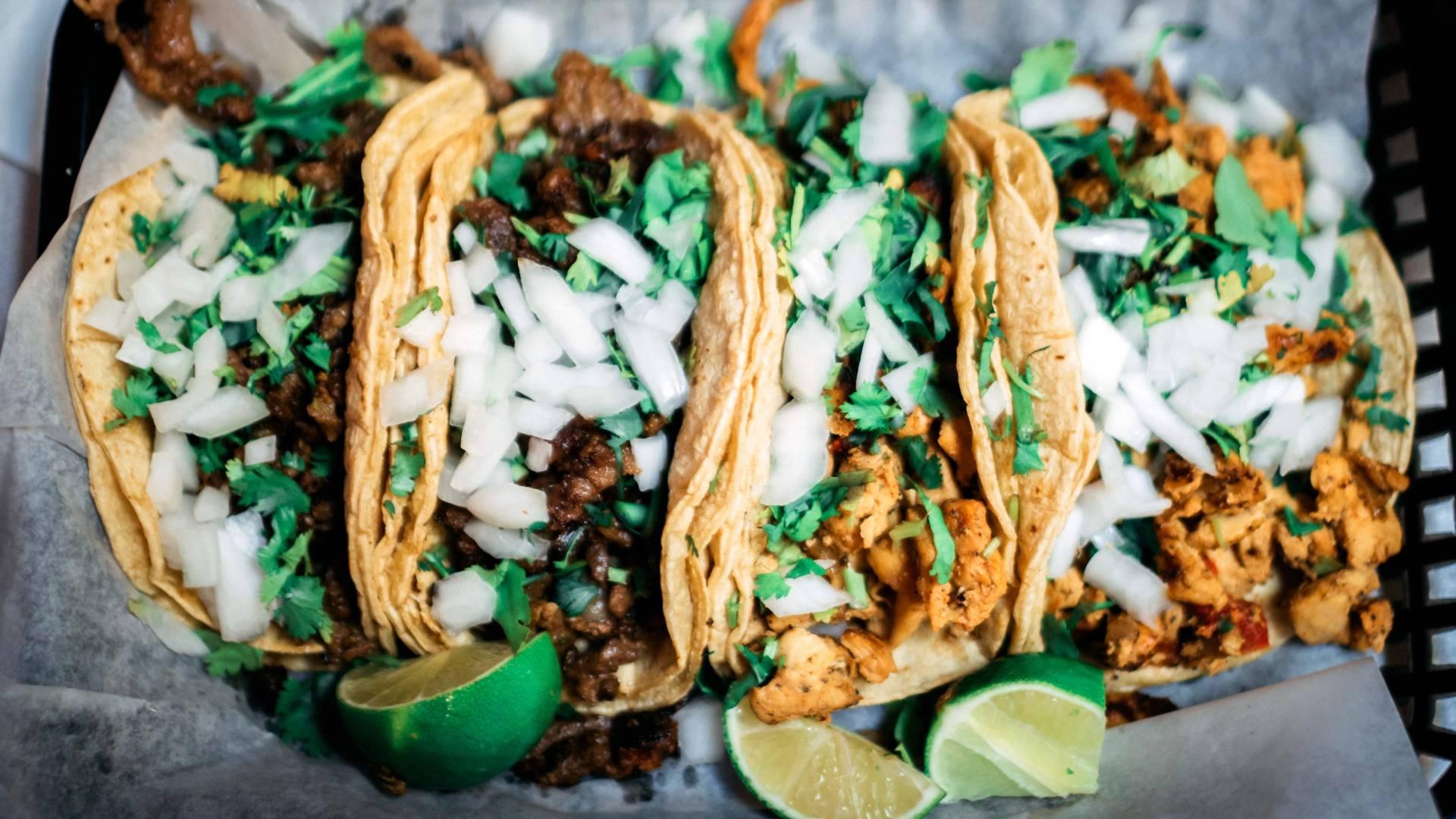 Mexico certainly isn't short on tortilla-based bites, but tacos are the bloodline of the country's many delicacies. Tortillas, made traditionally with corn, serve as the base for tacos, into which endless combinations of pork, chicken, fish, guacamole, salsa, onions, cilantro, sour cream and chilies are piled high. While U.S. influence has introduced hard shelled tacos to the market, the word taco actually refers to a typical Mexican dish of a maize tortilla folded around food. Keep things authentic with tacos al pastor (pork steak), carne asada (grilled beef) or cazuela (stewed meat).
GET IT: Good Hombres is offering build-your-own taco kits with menu items including duck confit or chipotle chicken.
Butter Chicken
You don't have to be a dragon to enjoy curry; for less fire-breathing and more marinated meats and spices, this is the way to go. Butter chicken or makhan murg in Hindu was developed in the 1950s by three Punjabi restaurateurs. Mixing together leftover chicken in a rich tomato sauce (read: adding lots of butter and cream), the founders of Moti Mahal restaurant in Delhi created a classic that's enjoyed around the world. 
GET IT: Little India offers pickup and delivery through their site or at 416-205-9836. The restaurant is also providing free meals to those in need and those who have lost their jobs.