Home to 10 of the world's 14 different climate zones, Hawaii offers an abundance of opportunities to cozy up with nature. From ziplining over waterfalls to snorkeling with sea turtles, there's more than enough to please even the most discerning outdoor adventurers. Add in luxurious accommodations and delicious local fare and you'll see why this cluster of islands has become synonymous with paradise.
What to do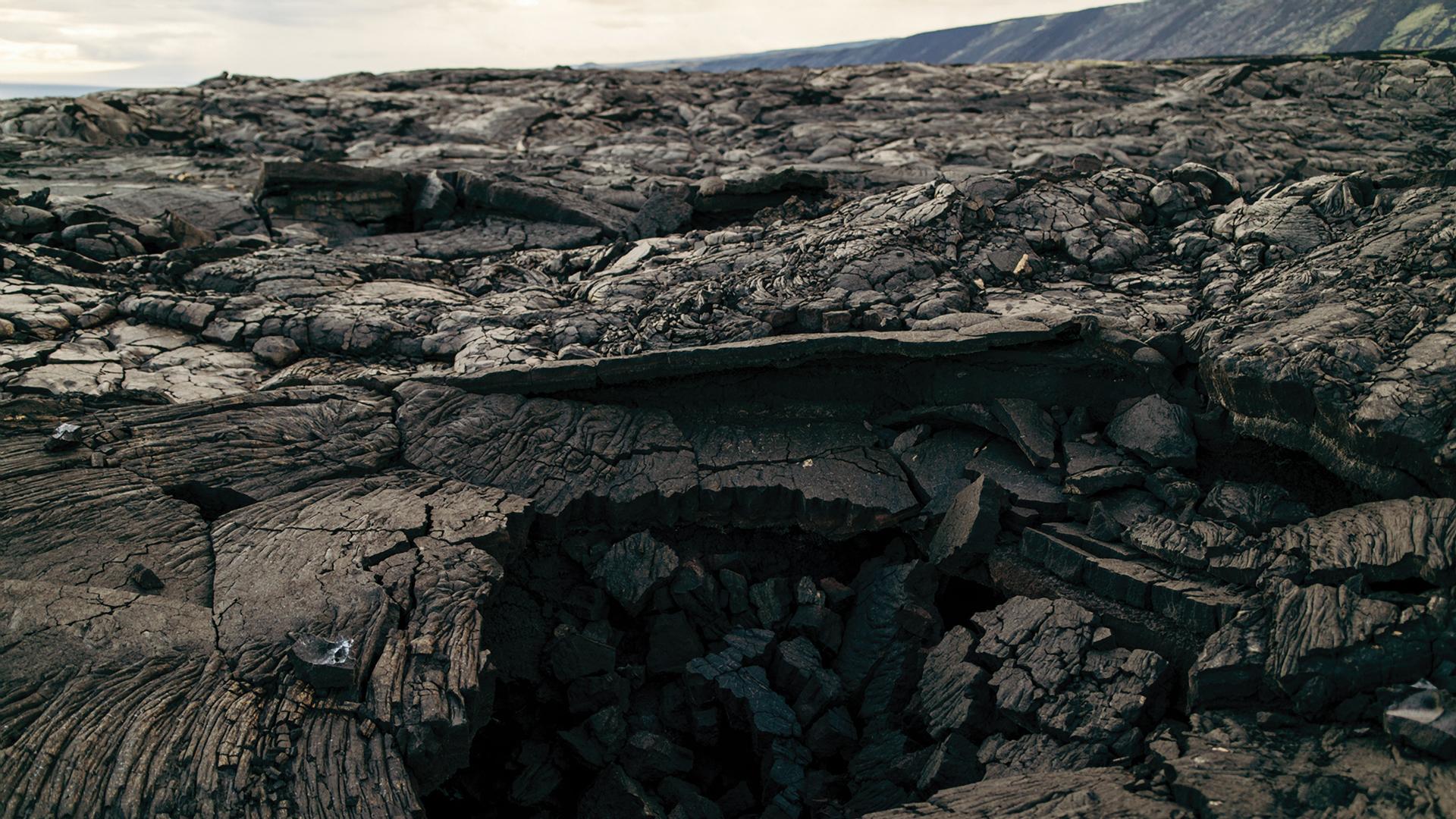 Volcanoes National Park
The Island of Hawaii made headlines last year after Kilauea, one of its five volcanoes, erupted, causing a series of earthquakes, fissures and lava flows. Volcanoes National Park was the epicentre of the eruptions and has since partially reopened to tourists. Stop into the visitor's centre to view a short video of the 2018 eruptions. Then gain a better appreciation for its enormity by seeing the recently enlarged crater for yourself. The southern end of Crater Rim Drive is now closed to cars but still open to walking visitors. Stroll for 30 minutes, avoiding sinkholes in the road along the way to the newly formed edge of a volcanic crater.
Umauma Falls Zipline
For the best view of the Umauma Falls, soar over them at up to 100 kilometres per hour on a zip line. This 90-minute experience includes nine zip lines that take you over a series of 14 waterfalls, with the opportunity to swim and paddle board in a private waterfall-fed pool. While it's not for the faint of heart, zip lining is the closest experience you'll get to unaided flying and the spectacular scenery of the Umauma Falls makes it well worth facing your fears. A team of guides help secure you to lines and brake your descent as well, making it a good option for first-time zip liners.
Royal Kona Coffee Mill
Kona coffee is the region's best-known export for good reason. Frequent volcanic activity has produced mineral-rich soils for growing flavourful beans. The coffee cherries here ripen at different times of the year so it's hand-picked at optimal ripeness, contributing to the high quality – and cost. At Royal Kona, guests can take a short self-guided walk through the mill (don't miss the underground lava tube) with plenty of coffee tastings available at the shop. Try the peaberry – a smaller bean which roasts more evenly for a smoother cup of joe.
What to eat and drink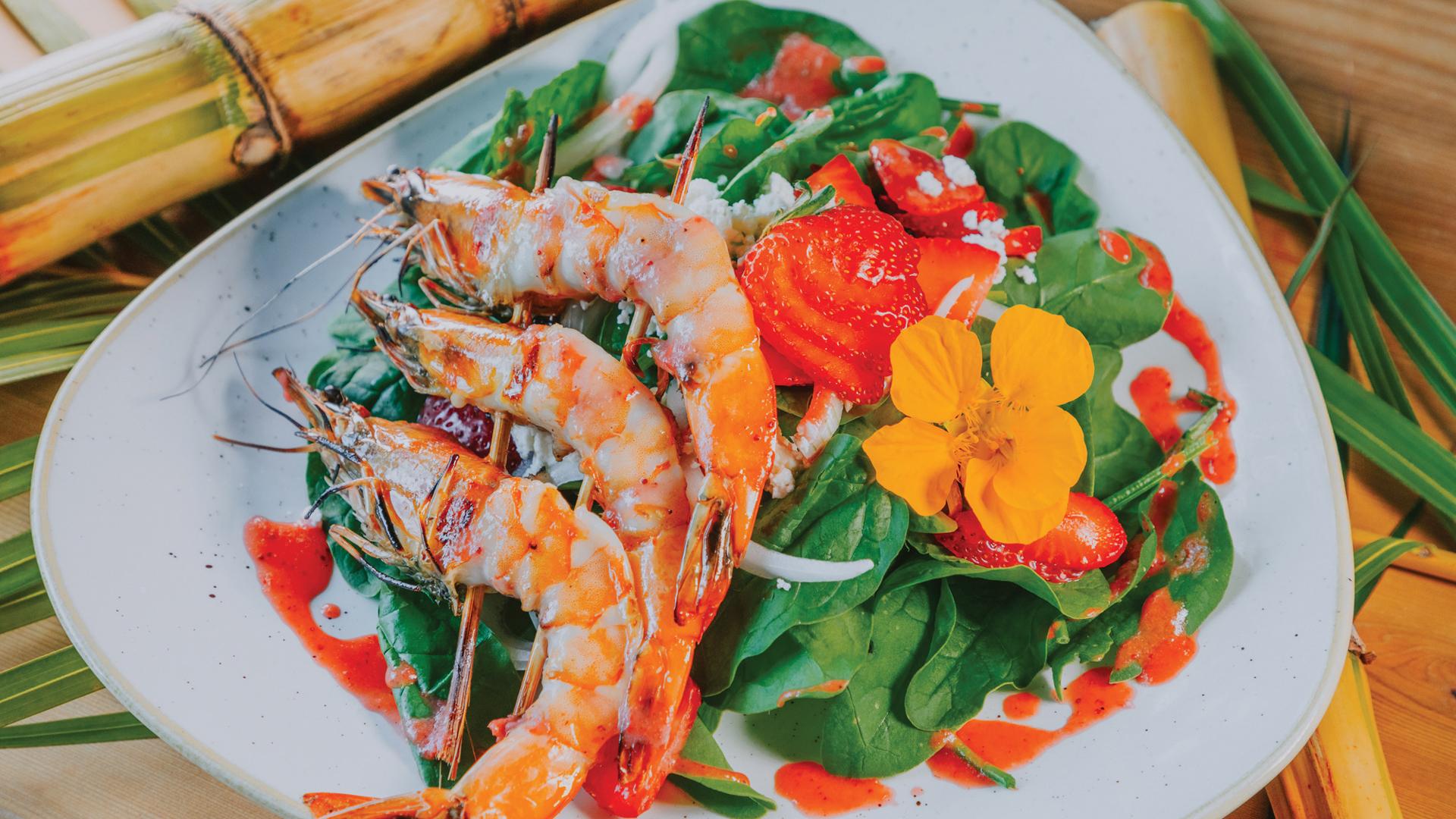 Kuleana Rum Shack
The folks behind the first distillery on Hawaii Island, who are making rum out of Hawaiian-grown sugar cane, have also opened a rum-themed eatery. Their mai tai is award-winning and the food menu combines Hawaiian recipes with fresh local ingredients. The Loco Moco – a fried egg and beef brisket with rice – is a simple Hawaiian classic with wartime origins. For the full experience, book a tour that takes you from Kuleana's sugar cane farm on the north end of the island to its distillery in Kawaihae, ending with a meal at the Rum Shack.
Hilo Bay Cafe
Hawaii boasts a vibrant mix of cultural influences, many of which are represented in the island's food. The Hilo Bay Cafe combines Japanese cuisine (sushi rolls, nigiri) with American classics (fish 'n' chips, burgers) in an upscale environment. The Surf & Turf chirashizushi bowl blends the best of land and sea with a kalbi beef skewer, blue crab and ahi poke on a bed of sushi rice. Nab an outdoor table for your dinner and marvel at the incredible sunsets that cap off nearly every day on the Big Island.
Suisan Fish Market
For a taste of Hilo's freshest seafood, head to Suisan Fish Market, which also operates as a distribution point for fishermen to drop off their daily catches. Aside from shuttling seafood to restaurants and grocers in the region, Suisan also serves a wide variety of fresh poke with your choice of marinated seafood on rice or salad. Expect a bit of a spicy kick with most options and plenty of punchy, fresh flavour. If you ask politely, the counter staff will offer you a taster cube of poke to help guide your selection. Everything at Suisan is served to-go but there's plenty of picnic table seating outside to enjoy your meal al fresco.
Where to stay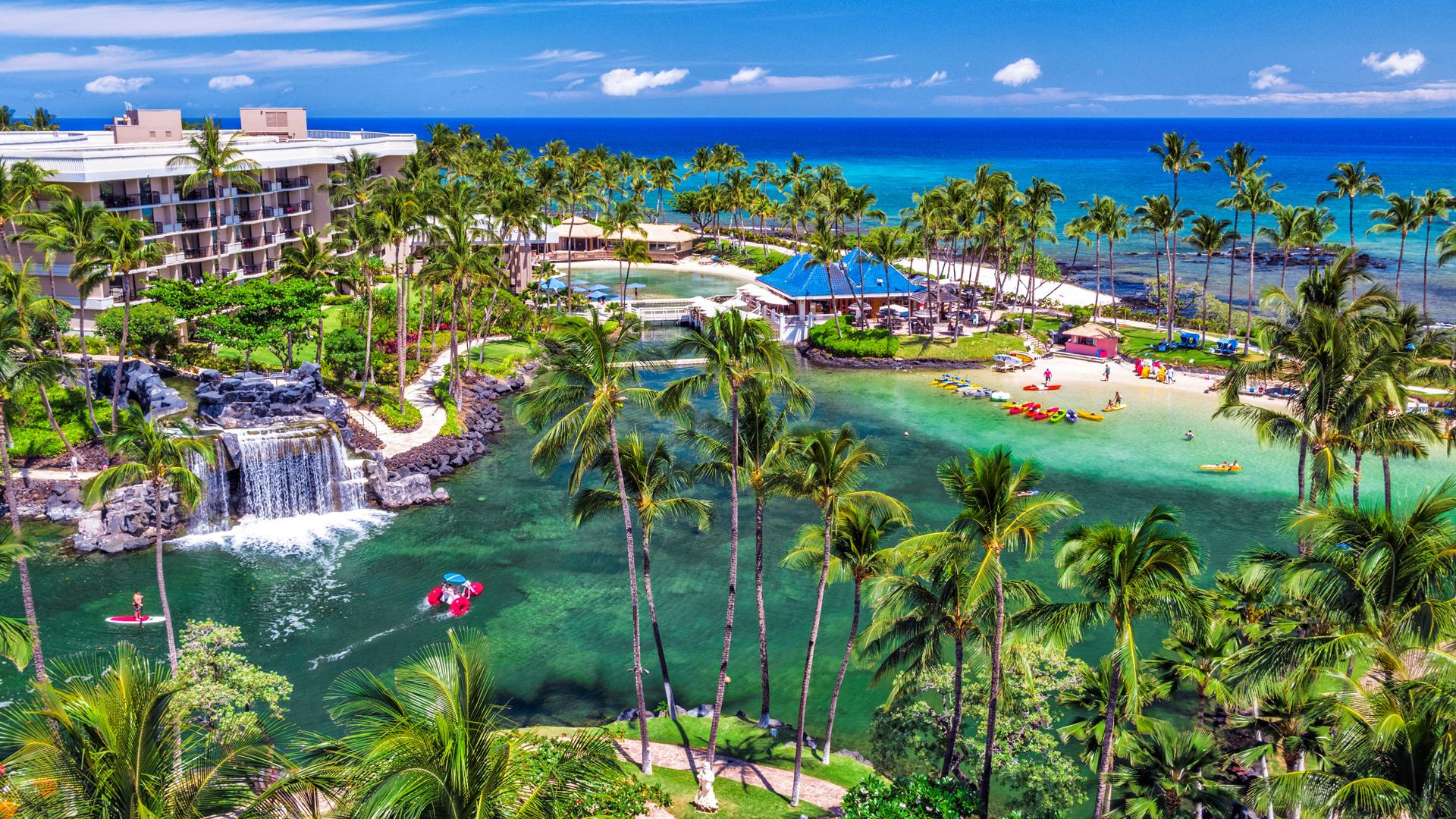 Hilton Waikoloa Village
When this resort opened in 1988, it was one of the world's largest with 1,100 rooms spanning 62 acres, requiring a tram to shuttle guests between different areas. Activities for all ages are endless, making this an ideal spot for families. In the resort's private salt-water-fed lagoon, guests can snorkel with tropical fish and sea turtles that swim in freely from the ocean. For an upgraded stay, book an ocean-view room in Makai at the Lagoon Tower and wake up to the sound of waves crashing along the rugged lava rock shores of the resort.
Hilo Hawaiian Hotel
While many tourists see Hilo as a point on the way to Volcanoes National Park, this charming town is a worthwhile stop. Stays at the Hilo Hawaiian Hotel combine retro charm (it was built in the 1970s) and classic Hawaiian hospitality with recently upgraded furnishings. From your ocean-view lanai (patio), watch locals casting their rods into the bay with Mauna Kea, the highest peak in all of Hawaii, in the background. You'll also see Coconut Island from your room. Cross the bridge that connects it to town and dip your toes into the ocean, jump off of a small stone tower or simply admire the sunset.
The Inn at Kulaniapia Falls
One of the Big Island's most stunning waterfalls also happens to have an off-grid eco-hotel perched at its edge, which gets hydroelectric power from the falls. Multi-room family cabins and individual suites have Asian-inspired designs while the main lodge delivers a homey feel (be sure to take your shoes off before entering). After a steep but short trek down a pathway, you'll reach the base of the falls for a dip or stand-up paddle board excursion. At most times of the day, you'll have these falls all to yourself.