Bitexco Financial Tower
Having a cocktail at Bitexco Financial Tower at sunset should be at the top of everyone's bucket list. As the second tallest tower in Ho Chi Minh City, the view captures the beauty of the city centre, as well as the meandering Saigon River.
The Running Bean Café
The Running Bean Café is known as the Vietnamese version of Starbucks. Located in Ben Nghe, it has both air-conditioned lounges and a beautiful patio overlooking a busy street buzzing with scooters and people. Enjoy the local favourite cà phê sua, an iced coffee with condensed milk.
Saigon Vespa Tour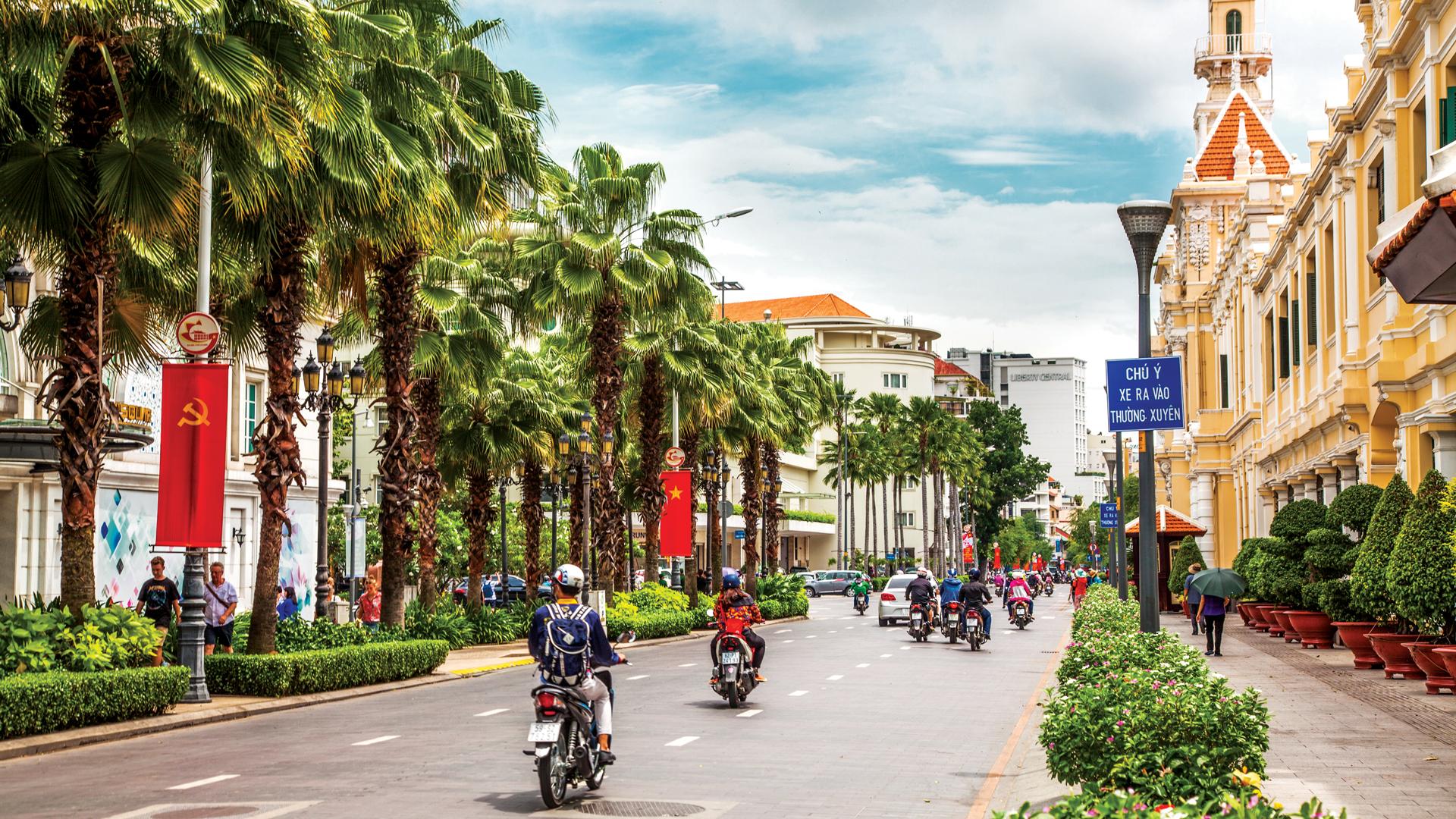 A Saigon Vespa Tour is a must-do if you're not afraid of riding two-wheelers on very busy streets. I prefer to take a tour once evening falls and the temperature is milder. It's also more enjoyable to observe people at dusk when their work day is over.
War Remnants Museum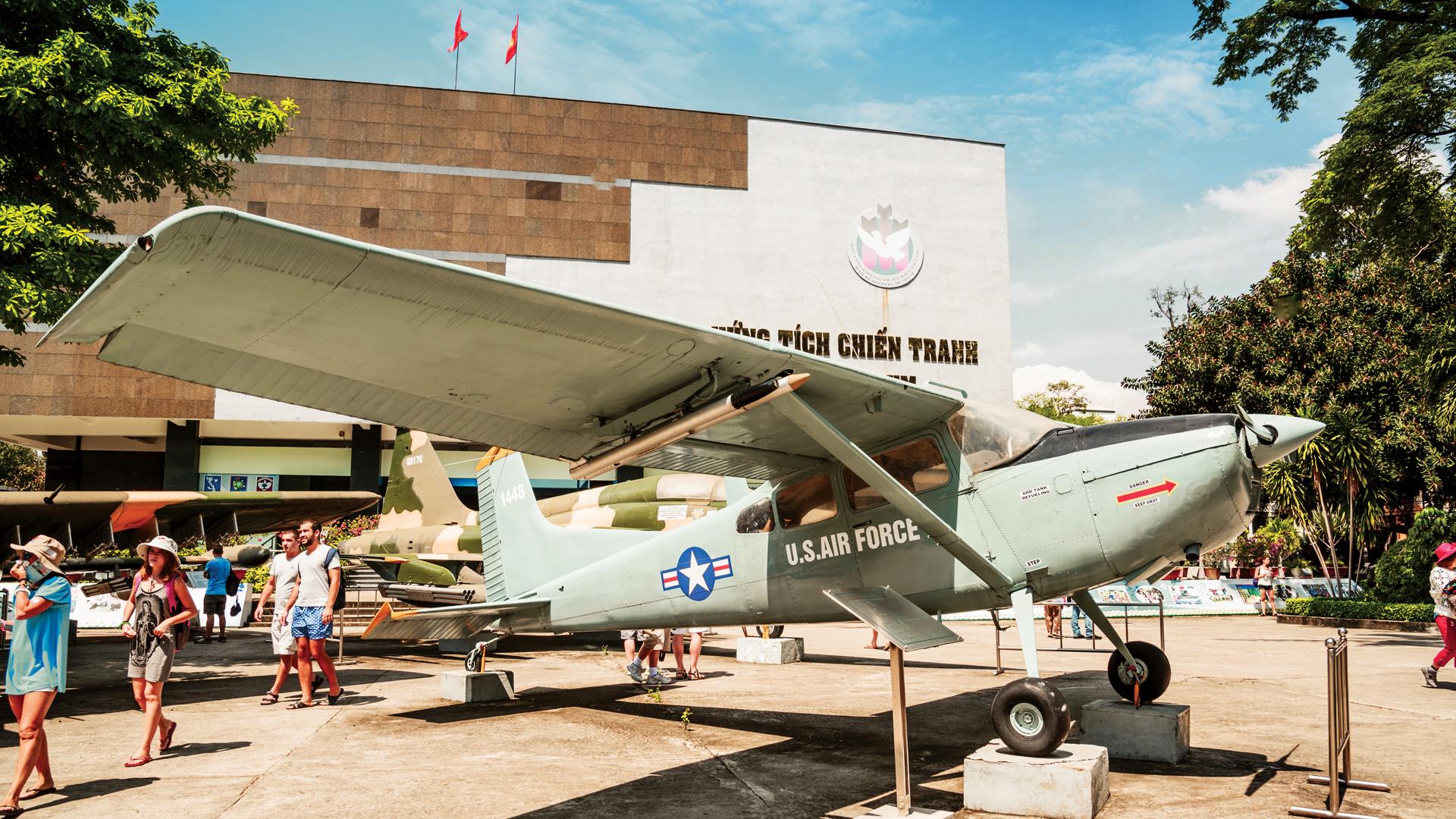 The tragic history of the Vietnam War is thematically displayed at the War Remnants Museum. It's not an easy visit, nor for every traveller, but it's worthwhile to understand the magnitude of the destruction during the war and to better appreciate the enormity of change that's happened in Vietnam since.
Carmen Bar
Located in District 1, Carmen is a Spanish-themed jazz bar, with excellent live music, great cocktails and a diverse wine list. You'll find a special atmosphere here in a rustic, cave-like setting. I can testify that their gin-and-tonics are very refreshing.
Banh xeo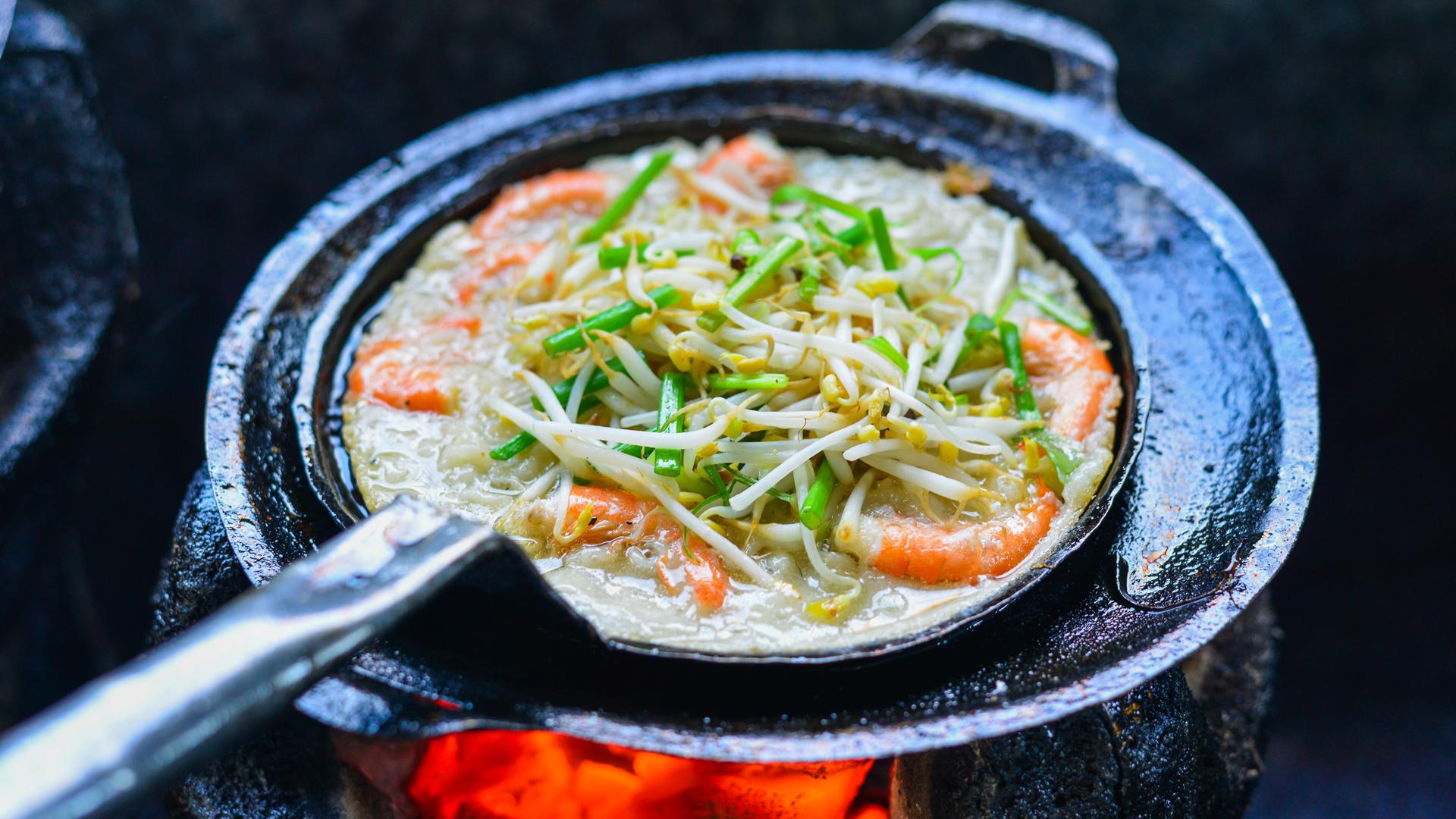 The food in Vietnam is amazing, both for its taste and diversity of regional styles and ingredients. It's mostly on the spicy side, but great for the hot and humid climate. Be sure to try banh xeo. It's a crispy, savoury crepe stuffed with wild mushrooms and should always be enjoyed with a Saigon beer.