Hot Shots: Tivoli Gardens
To celebrate its 175th birthday, Copenhagen's popular Tivoli Gardens amusement park is having a special winter opening this month.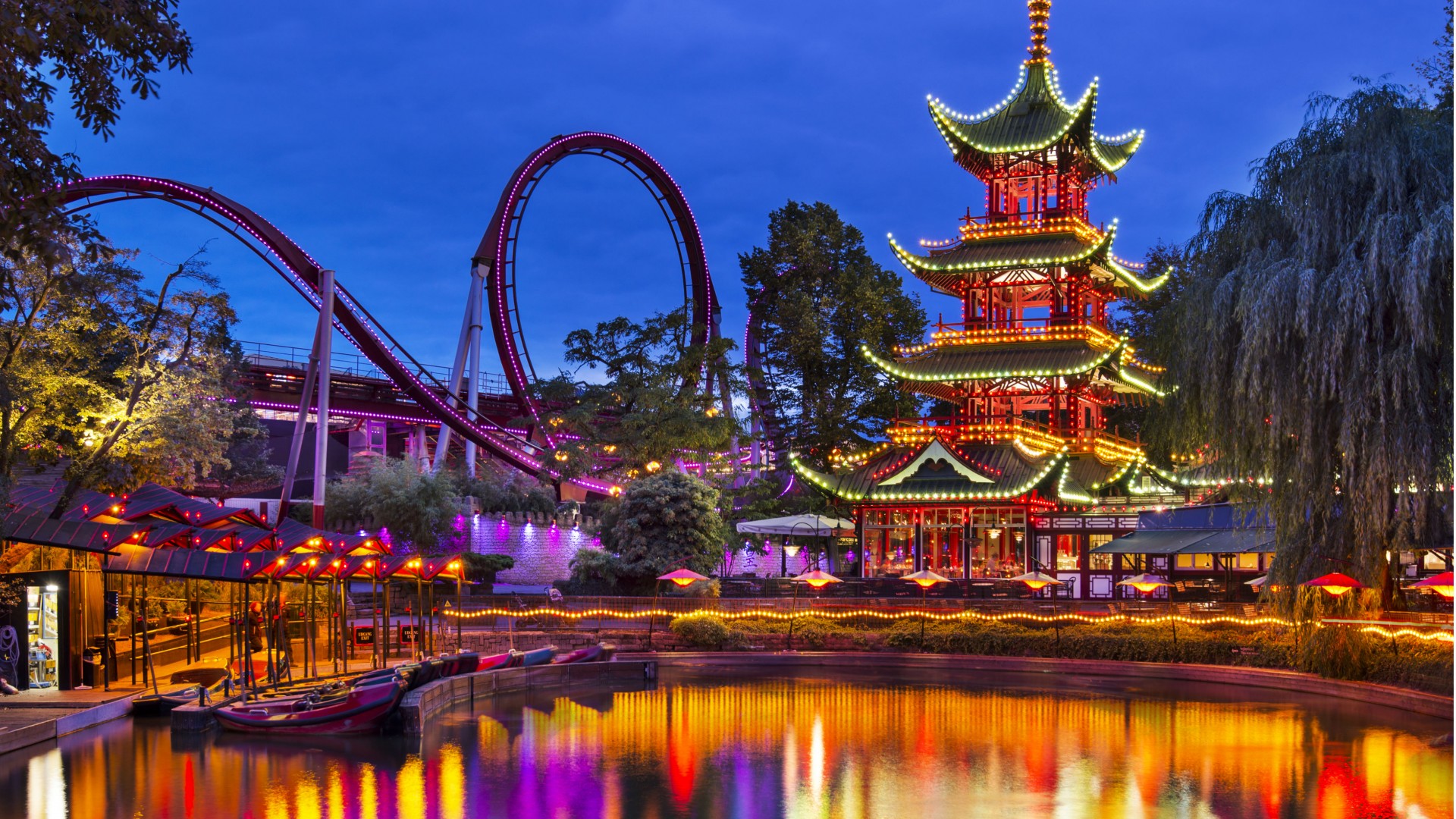 Copenhagen's much-loved Tivoli Gardens is opening early this season in honour of its 175th birthday. Founded in 1873, the park is said to have inspired Walt Disney's iconic theme parks. Featuring carnival rides, a pantomime theatre, live music, landscaped gardens and extensive dining spaces, the park is one of Denmark's most-visited attractions, drawing 4.6 million people in 2016.
The park is typically closed for most of winter, but will open for the month of February as part of its year-long anniversary celebrations. Festivities include a huge ice skating rink and Valentine's Day-inspired dining experiences, plus winter-themed light displays will be projected on the park's Arabian-style palace. Nighttime illuminations will also light up the waters of Tivoli Lake, and certain rides, including the park's 103-year-old roller coaster will be open.